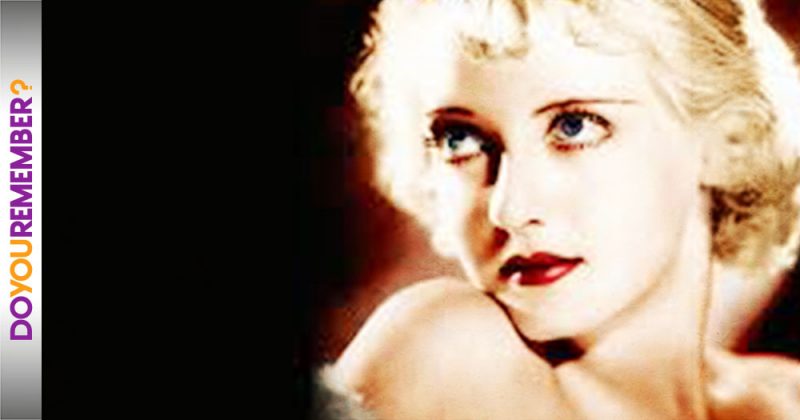 "Bette Davis Eyes" is a song written by Donna Weiss and Jackie DeShannon, and made popular by American singer Kim Carnes. DeShannon recorded it in 1974; Carnes' 1981 version spent nine weeks at No. 1 on the Billboard Hot 100 and was Billboard's biggest hit of the entire year for 1981.
In honor of Kim Carnes, here are some fun facts about the song you may not have known.
Kim Carnes
Kim Carnes – Facebook

Facts About Carnes

Carnes had several other hits before and after this, but none even close to this big. She was a member of The New Christy Minstrels before recording as a solo artist.

Bette Davis was an actress known for playing strong, independent women. Her movies include What Ever Happened To Baby Jane? and All About Eve. She was famous for her New England accent and her eyes. Check her out in the Song Images.

This won the 1981 Grammy for Record of the Year, and in America, it was the third-best-selling single of the '80s, after Olivia Newton-John's "Physical" and the Diana Ross/Lionel Richie duet "Endless Love."

After this song became a hit single, Bette Davis wrote letters to Kim Carnes and the songwriters to say she was a fan of the song and thank them for making her "a part of modern history." One of the reasons the legendary actress loved the song is that her granddaughter thought her grandmother was "cool" for having a hit song written about her.

Carnes raspy vocals led many listeners to believe Rod Stewart was the vocalist.

The video was directed by Russell Mulcahy, who made many of the early MTV favorites. His videos were very artistic and filled with unexpected scenes. The costumed crowd smacking the floor and each other in time to the drum machine was a typical Mulcahy touch. The video was huge on MTV and gave the song a big boost.
Clip of Kim Carnes' "Bette Davis Eyes"
"Bette Davis Eyes"
Her hair is Harlow gold
Lips are sweet surprise
Her hands are never cold
She got Bette Davis eyes
She'll turn the music on you
You won't have to think twice
She's pure as New York snow
She got Bette Davis eyes
And she'll tease you, she'll unease you
All the better just to please you
She's precocious, and she knows just
What it takes to make a pro blush
She got Greta Garbo's standoff sighs, she's got Bette Davis eyes
She'll let you take her home
It whets her appetite
She'll lay you on the throne
She got Bette Davis eyes
She'll take a tumble on you
Roll you like you were dice
Until you come out blue
She's got Bette Davis eyes
She'll expose you, when she snows you
Off your feet with the crumbs she throws you
She's ferocious and she knows just
What it takes to make a pro blush
All the boys think she's a spy, she's got Bette Davis eyes
She'll tease you, she'll unease you
All the better just to please you
She's precocious, and she knows just
What it takes to make a pro blush
All the boys think she's a spy, she's got Bette Davis eyes
She'll tease you
She'll unease you
Just to please you
She's got Bette Davis eyes
She'll expose you
When she snows you
'Cause she knows you, she's got Bette Davis Eyes
(Source)