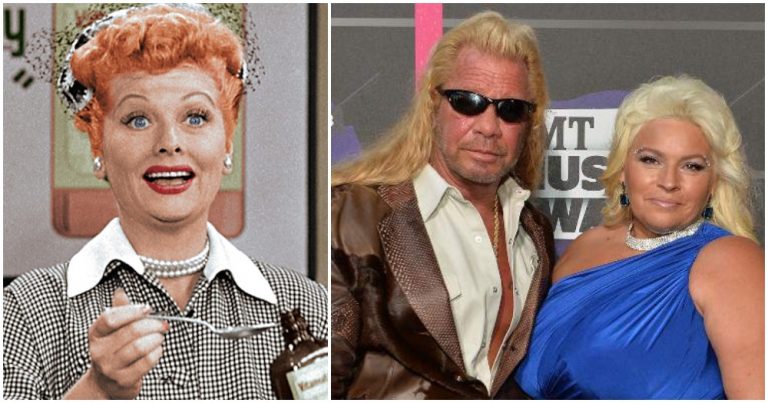 11. Andy Kaufman
Andy Kaufman was best known as a comedian, entertainer, and actor, although he dabbled in many different things. In 1983, Kaufman was diagnosed with an extremely rare type of lung cancer. After trying everything from radiation to natural medicine, he died at the age of 35. However, Andy Kaufman often talked about how faking his own death would be the ultimate hoax, so there were many conspiracies circling about how he wasn't really dead.
When Kaufman was in high school, his girlfriend got pregnant. They ended up placing their daughter, Maria Bellu-Colonna, up for adoption. After digging up information, Maria discovered who her biological mother was, and was soon reunited with her birth family. Unfortunately, she never had the chance to meet her biological father, Andy Kaufman. Maria's daughter, Brittany, ended up appearing in Man on the Moon playing the role of Kaufman's younger sister which meant she was playing the role of her own great aunt.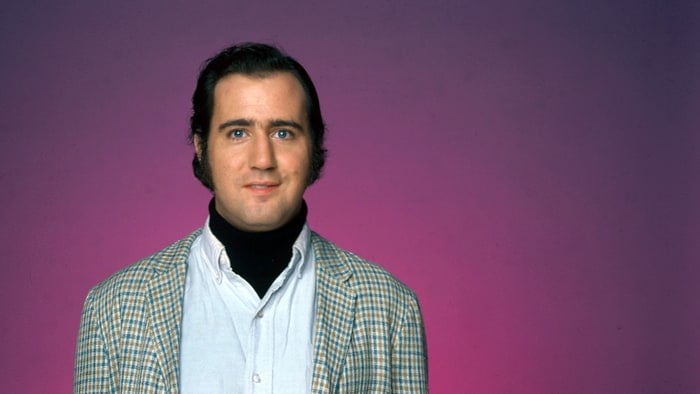 12. Dirk Benedict
Dirk BenedictDirk Benedict was actually born as Dirk Niewoehner. One of the circulating stories say that Dirk Benedict chose his stage name because of his love of Eggs Benedict, but who knows when that story came about or if that's true. Benedict's most well-known role is that of Lieutenant Starbuck in Battlestar Galactica. He was in both the original film and the television series.
In 1998, Benedict learned that he had a son, John Talbert. Benedict fought through a prostate tumor he was diagnosed with in the 1970s. When Benedict was in college, his girlfriend got pregnant and never told him. The two parted ways and she ended up giving Talbert up for adoption. When John Talbert was older, he had aspirations of finding his birth parents, so his adoptive parents helped him track down Dirk Benedict. Dirk and John have a relationship now and John interacts with Dirk's other children as well.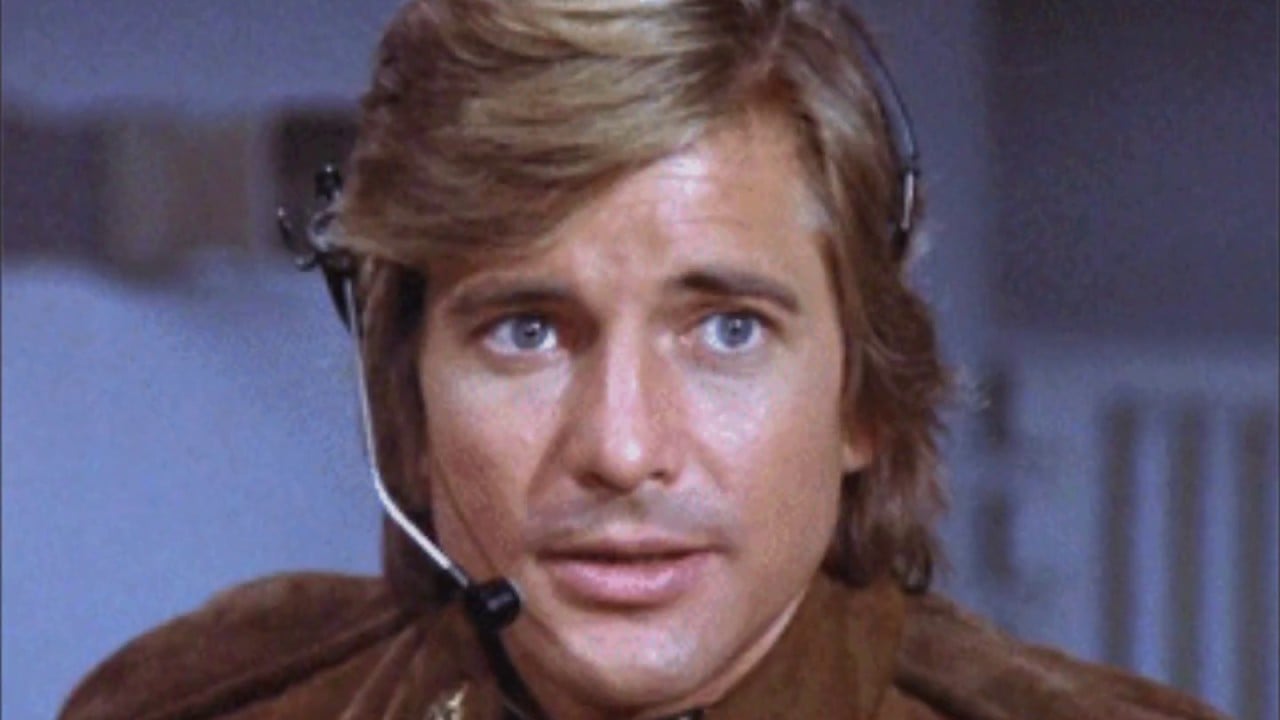 13. Patti Smith
Patti Smith dabbles in many different things such as singing, songwriting, and poetry. One of the things she is known for is for being an influential part of the punk rock movement. She also writes poetry and has written a memoir, Just Kids. However, she is best known for her album Horses, and also for her song Because the Night which was written with Bruce Springsteen. It reached number 13 on the Billboard Hot 100 chart. She was even inducted into the Rock and Roll Hall of Fame in 2007.
When Patti was 19 years old, she got pregnant out of wedlock. She was very young and had no money to support herself or a baby. While she was pregnant, her parents sent her to a foster home so no one would find out about the pregnancy. She gave up the baby for adoption immediately after she gave birth. Patti Smith and her child have never been reunited.
14. Jay Thomas
I wasn't sure who Jay Thomas was either but it's possible that many of you will know who he is. He is an actor and comedian and most recently is a talk show host. His most well-known roles were on Mork and Mindy, Cheers, and Love and War. He has also been a guest on The Late Show with David Letterman several times. In 2005, he started hosting The Jay Thomas Show on Sirius Satellite Radio.
Before his acting career really began, Jay found out his girlfriend was pregnant. Not knowing if they would be able to support him, they decided to give their baby up for adoption. A family in Michigan ended up adoption their child. Thankfully, this story has a happy ending. Jay and his son, John Harding, were able to reunite in 2007. Jay and John keep in touch and have even talked about their relationship on the Dr. Phil Show.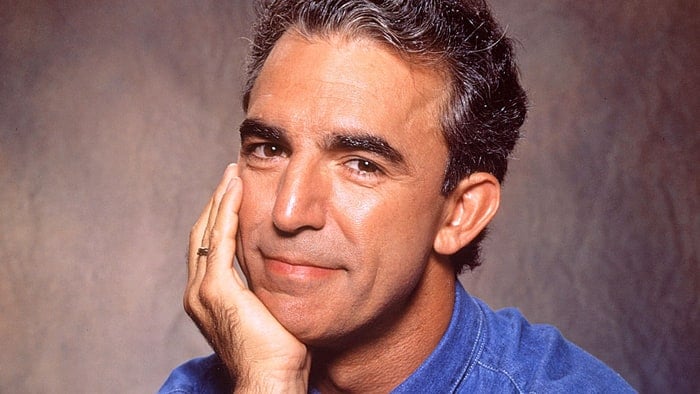 15. Jack Wagner
If you do know Jack Wagner, it's probably for his roles on one of the soap operas General Hospital, The Bold and the Beautiful, and Melrose Place. He was also a contestant on season 14 of Dancing with the Stars in 2012. In 1988, Jack Wagner received a phone call from a woman who he had a one night stand with. She proceeded to tell him that she had gotten pregnant with his baby and was giving her up for adoption.
Wagner tried to get involved but at the time there was nothing he could do. 23 years later, a young girl rushed into his dressing room and ran up to him and hugged him, telling him that she was his daughter. While surprised at the moment, he was happy for the chance to get to know her. The two currently have an ongoing relationship and have gone on trips together.
Credits: babygaga.com