29. An Upstairs Home Office
Making the most of the beautiful architectural quirks, the homeowners finished the "peaks" of this Victorian beauty. An office is filled with light and has a cool "A" frame shape. The floors are painted white, which contrasts the rest of the home. Three different windows are outlined in brown, which draws the eye to them.
30. Hidden Upstairs Hobby Space
Similar to the room before, this space is dedicated to hobbies. You can see the owners enjoy playing guitar. There's also a spinning wheel, which is probably added as an accent and not in use. The room makes the most of its dramatic peaks by being painted white. The eye travels up the lines. You can see piping runs along the center, which is unique. The floors are also painted white and then warmed up with rugs.
31. New Landscaping & Patio
Landscaping is one of the biggest ways this home has been brought back to life! You can see that a paver patio has been added along with concrete walkways. There's room for plenty of guests to sit and put their feet up. The two-tiered porches have been restored and are used regularly. A storage shed has also been added on for yard tools.
32. Front Porch Restoration
All the different colors have been used to this house's advantage. The owners highlighted it's unique designs with color. Gingerbread cutouts have painted a mix of salmon, sage green, and a warm orange shade. The design on the porch spindles has been restored and added to. Wicker seating is ample and invited the bed and breakfast guests to sip tea and relax.
33. A Warm Welcome
As you walk up to the entryway, you're greeted by a fun painted front door. The burnt red shade contrasts well with the orange, which outlines the panels. On either side of the door are stained glass windows. A special accent is added above the porch to designate the entrance to this mansion.
34. Lush Landscaping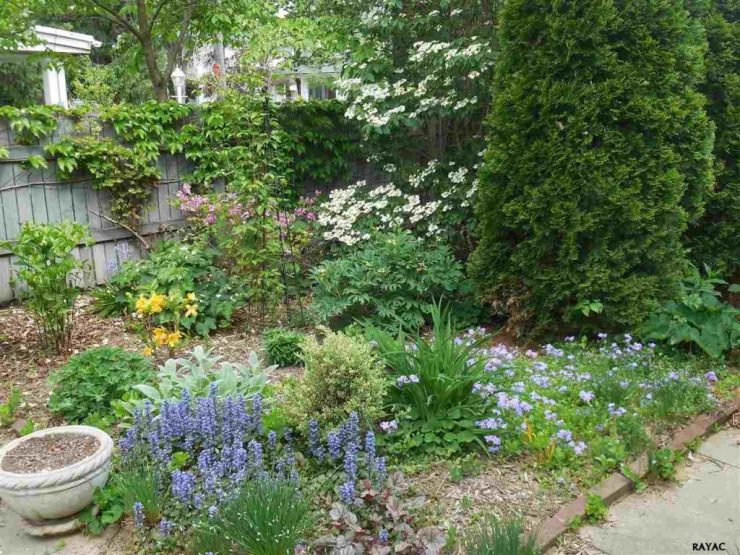 Perennials and other planted beauties make this home stand out. Outlined by paver stones, this landscaping has matured and is little up-keep. Larger trees create privacy that is needed when you have guests over to enjoy the back patio and other outdoor spaces around the home.
35. A Vintage Sign On the Front of the Home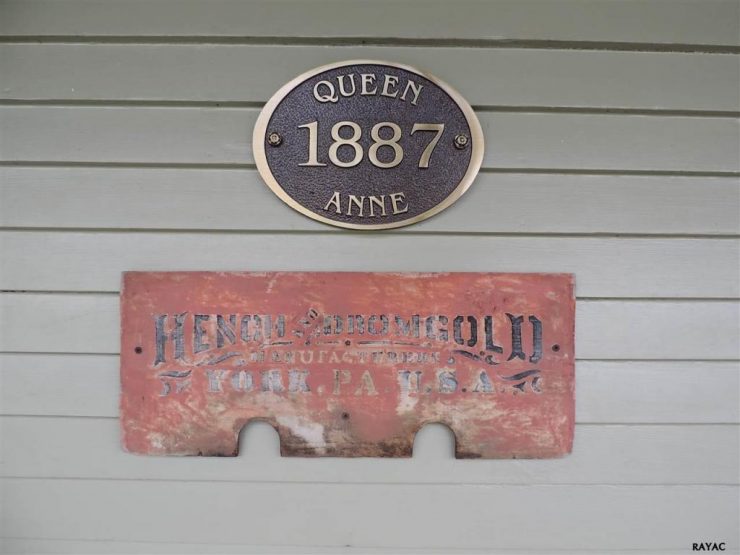 A vintage sign and a newer sign marry when mounted outside the front door. The newer sign states the year the home was built and designates it as a Queen Anne style home. The second sign is difficult to read but appears to be an antique sign that was either found in the home or was created during the time the home was built.
Credits: marblebuzz.com