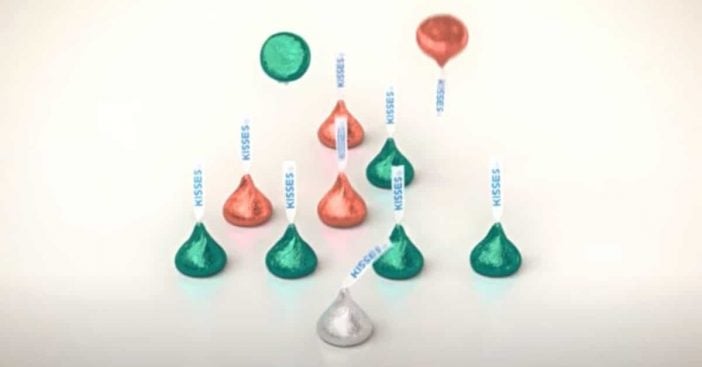 You likely remember the Hershey's Kisses ad that appears every year around the holidays. It is simple yet classic. The Hershey's Kisses appear as bells playing "We Wish You a Merry Christmas." The ad has been airing on television every year for 31 years. Now, people are annoyed that it has changed in 2020.
The new ad is called "Bells to Blossoms" and features a little girl. Her hand shows up and grabs a Hershey's Kiss after the song plays for a few bars. Then they show a father and daughter making cookies and adding some Hershey's Kisses on top.
Hershey's Kisses changed its iconic holiday ad after 31 years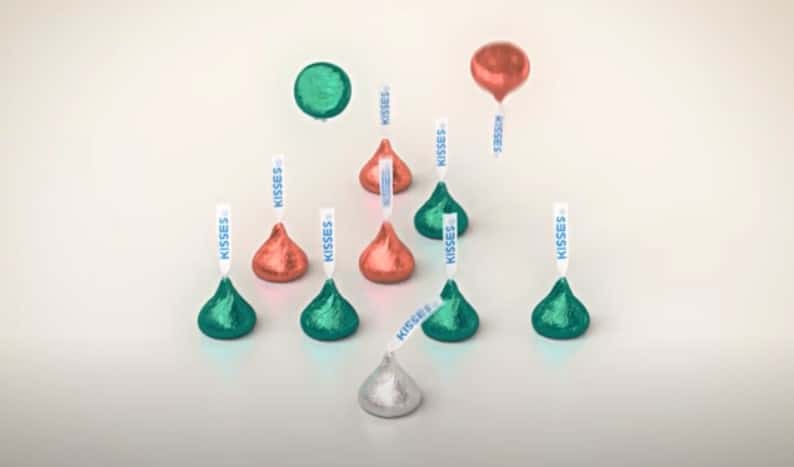 While Hershey's says that the original ad aired until around Thanksgiving, it appears some people didn't see it. They only saw the new one and they weren't happy. People flocked to social media to say it was another horrible change in 2020.
RELATED: People Are Actually Angry About Broken Hershey's Kisses During The Holiday Season
A commenter wrote, "Look forward to original every year. Why change it? Don't ruin it just make a separate commercial." After hearing about the criticism, Hershey's said they would air both ads on television throughout the holiday season.
Hershey's said, "We made the decision to make a slight update to the original that kept the opening holiday melodies and incorporated another holiday tradition, baking — melding together these two time-honored traditions. From playing the bells to baking peanut butter blossoms, it's Hershey's Kisses that have stood the test of time."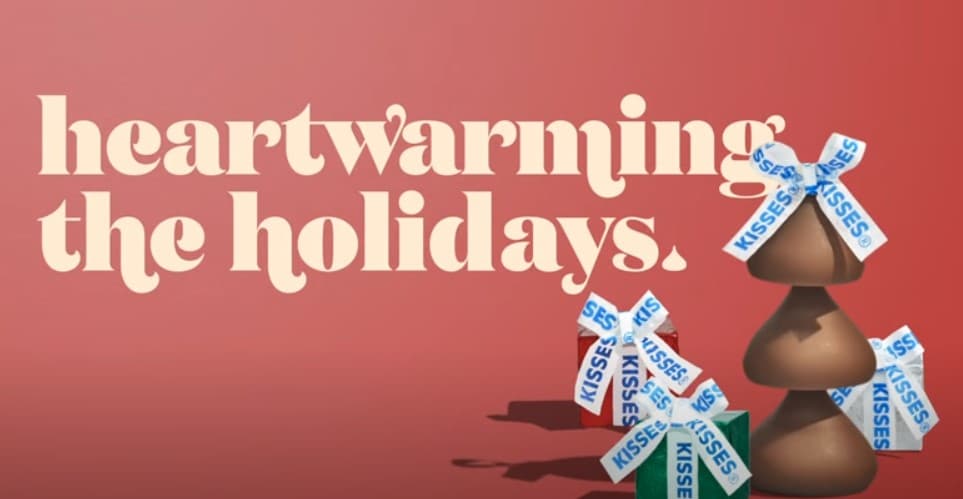 "For viewers who love our original – don't worry, we'll be running both holiday ads this season," Hershey's continued. "Keep your eyes peeled for our classic and iconic Bells spot as well as the newest 'Bells to Blossoms.'"
What's your take? Watch the new ad below: