16. Tour National Parks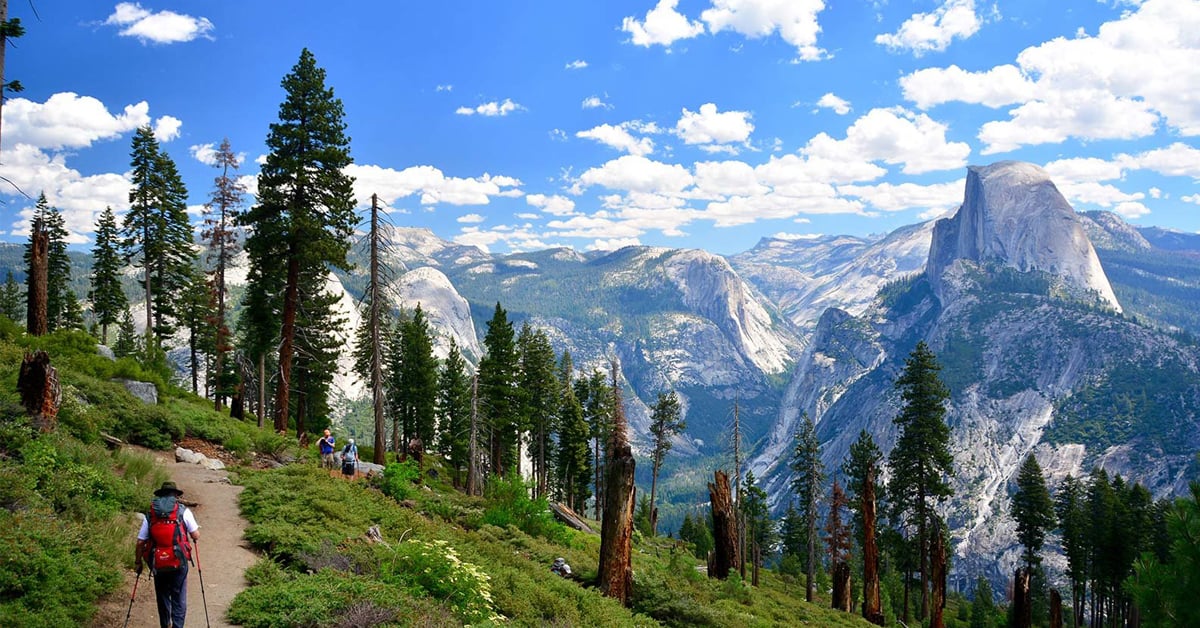 Yosemite, Yellowstone, The Grand Canyon, Zion, The Everglades & More
With this amazing perk, over 62s can use their age advantage to score a serious discount at America's National Parks.
It's time to tour Yellowstone, senior citizens, you can get an annual pass for just $20 and a lifetime pass for $80. This pass gives seniors access to all 2,000 federal recreation sites, including National Forests and grasslands. You'll be able to visit all of America's parks through-out your retirement.
The cost of the pass covers your entrance-fee, camping, usage fees for a driver and all passengers. You can take the grandkids camping for free whenever you like. Enjoy wildlife, gorgeous scenery and some well-earned peace and quiet.
17. Get A Reverse Mortgage
Now although a reverse mortgage is available to older homeowners, it's still a loan and should be looked at as such. Reverse mortgages allow elders to access the home equity they have built up in their homes now, and defer payment of the loan until they die, sell, or move out of the home. Because there are no required mortgage payments on a reverse mortgage, the interest is added to the loan balance each month. This could be a great option for you if you have a lot of home equity built up, but need some extra money to live during your retirement years. Many retirees have worked hard all their lives and have most of their money tied up in their homes but don't want to sell because they enjoy the area they live in. That's where a reverse mortgage can be particularly useful. You can visit Reverse Mortgage America to learn more information.
18. NightSight Driving Glasses
Seriously, did you know that the vast majority of car accidents happen at night and right before dawn? A lot of that has to do with glare and the problems with vision many people experience. Maybe that's the reason these driving glasses are selling at a big discount for seniors over the age of 55. Night Sight HD promises to reduce night driving glare and eye strain, and it will dramatically improve seeing at night during snow or rainy conditions.
It lets you see enhanced color, is durable, lightweight and is fully equipped with polarized lenses. Unlike clip-ons it protects your eyes from all sides, and you can just slide it over your existing prescription lenses. Whether driving, reading or golfing, these versatile goggles make seeing a whole new experience.
19. Born Before 1965? Claim Your Free 72 Hour Survival Food Kit
This special promotion is currently available to anyone born before 1965. With floods, tornadoes, and other natural disasters on the rise, Food4Patriots decided that they wanted every senior citizen to have access to their survival food kits. That's why they currently have a special promotion for American citizens to get a free 72 hour survival food kit (just pay the S&H fee).
They source most of their raw ingredients from the "fresh produce" category – picture the delicious veggies you find in season at your local farmer's market. No harmful chemicals, no GMOs and no added MSG.
They also combine their top-quality ingredients using prize-winning recipes so that they're loaded with flavor. Many of their recipes have won independent taste tests. We recommend giving them a try and taking advantage of this special offer.
Credits: lifed.com