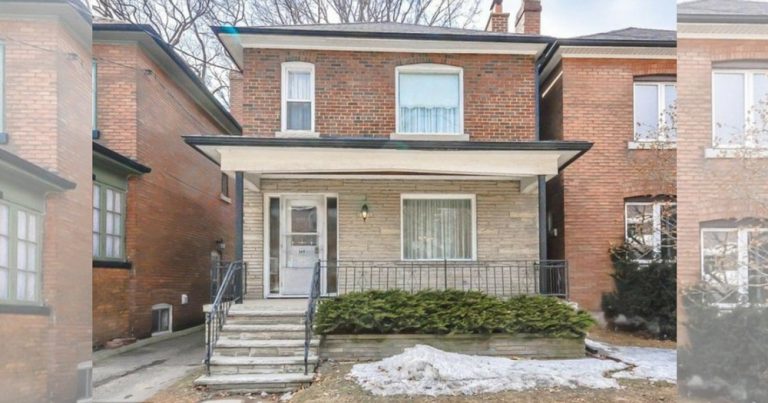 For real estate agents, it is always a gamble when they walk into an older home. House can be in disarray and disrepair after years of neglect. Or, the house can be completely surprising on the inside. When Gladys and Carla Spizzirri, two Toronto-based real estate agents, were contacted by a 96-year-old woman who wanted to sell her home, they didn't expect much. The seamstress wanted to sell her decades-old home and she invited the agents over to check out her house.
Then the real estate agents walked inside the old woman's house for the first time, they were speechless. From the outside, the home built in the 1940s looks typical of the Bloor West Village neighborhood.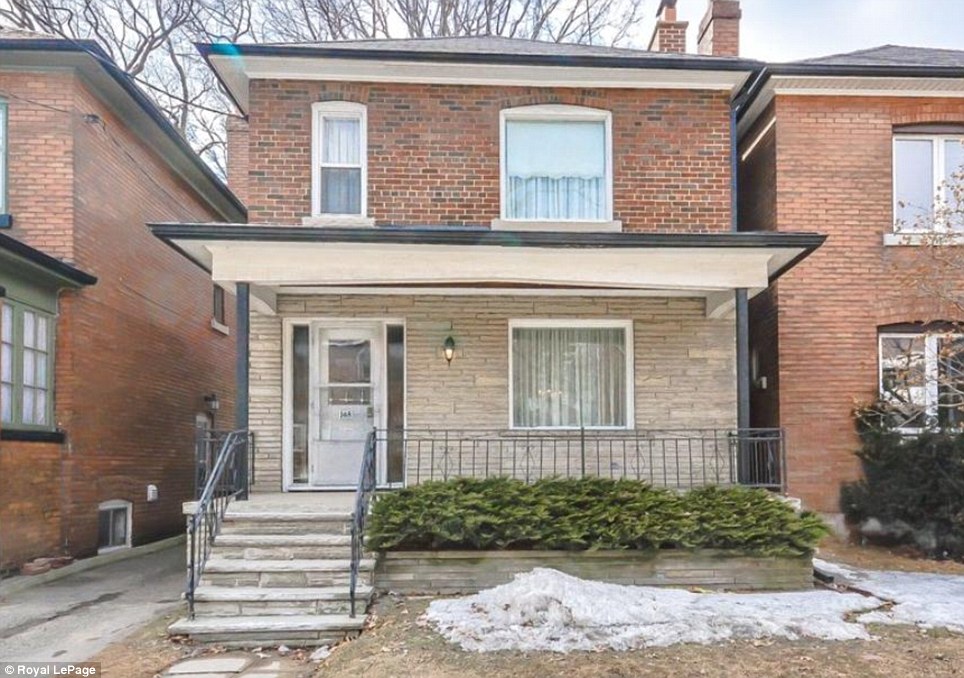 From the outside, the house looked fairly unassuming. It had a well-kept front yard, clean brickwork, but nothing that screamed "there's something incredible hiding inside" to the real estate agents. Little did they know what was waiting for them!
The Inside of the Home Is What Really Shines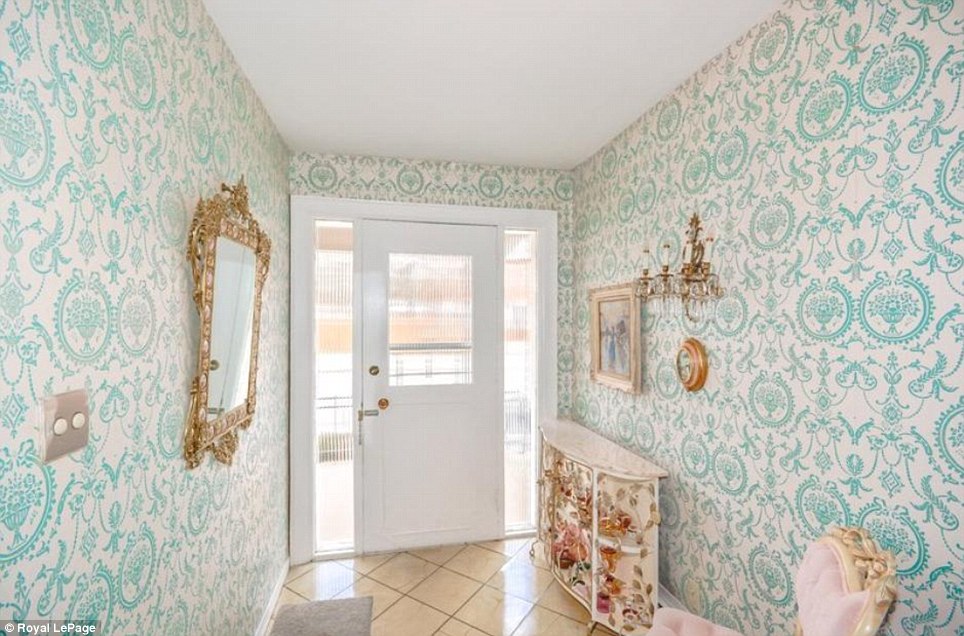 The owner had lived in the home for 70 years. Although a seamstress by trade, she always thought she had an eye for interior design.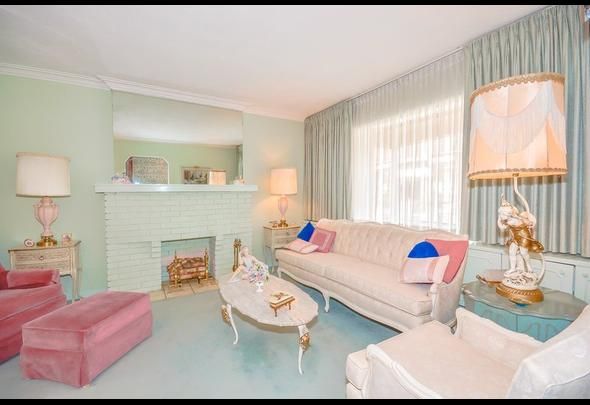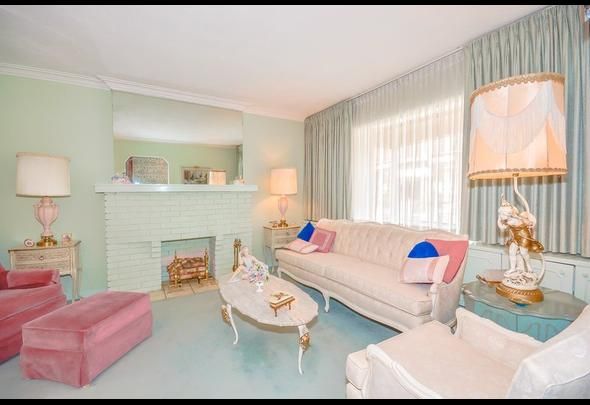 She had a great sense of a muted color palette, mixing seafoam with golds and warm pinks in this comfortably feminine living room.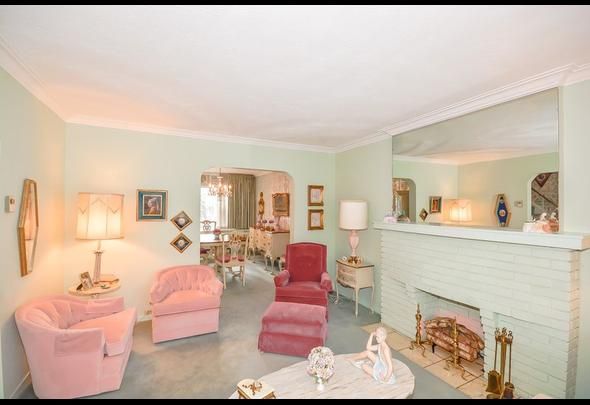 The formal dining room is very archetypal of the 1960s with a matching dining set and buffet table.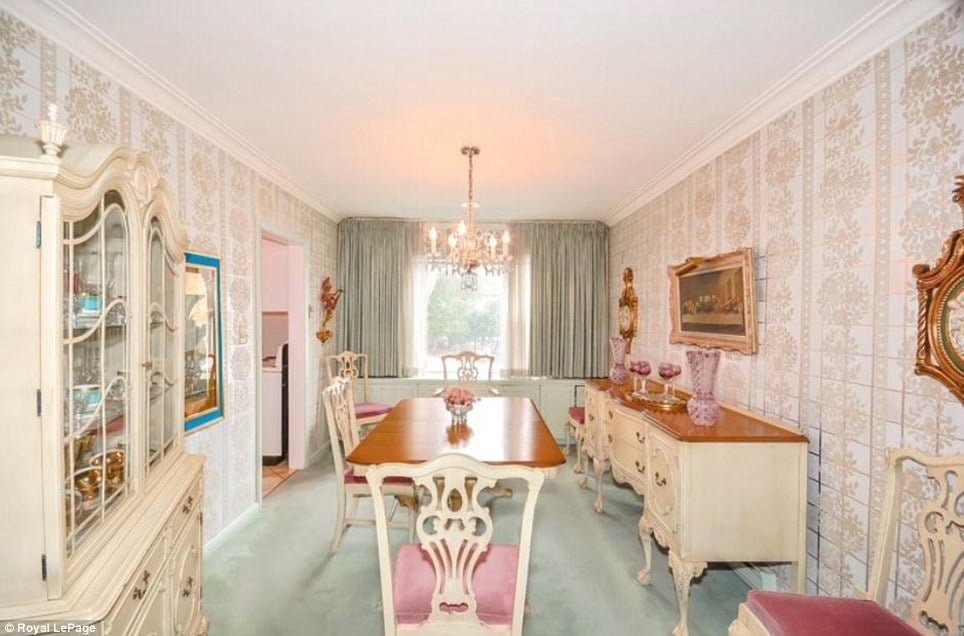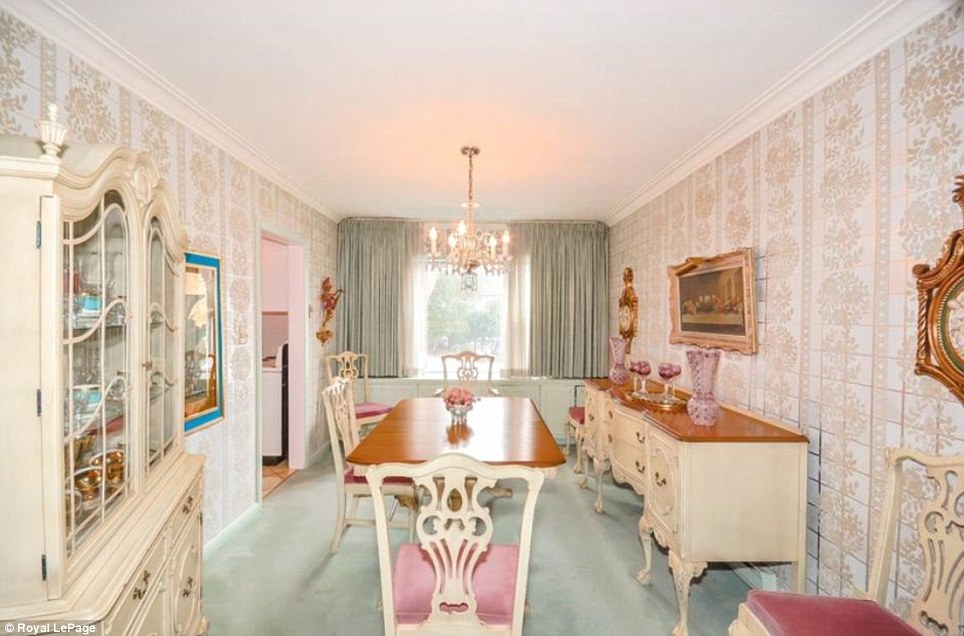 The curved edges and monochromatic scheme of this kitchen are keeping with the late 1950s and early 1960s style.
This Is One Kitchen You Actually Won't Want to Remodel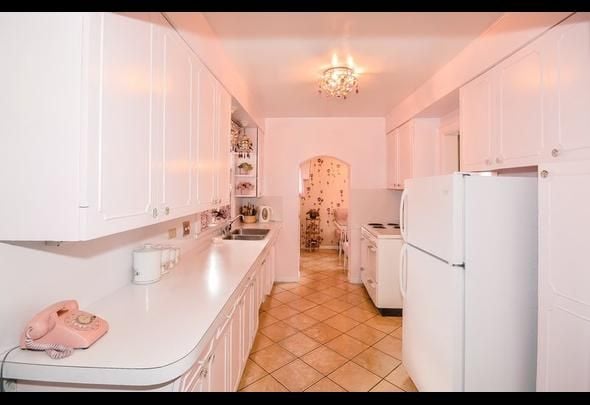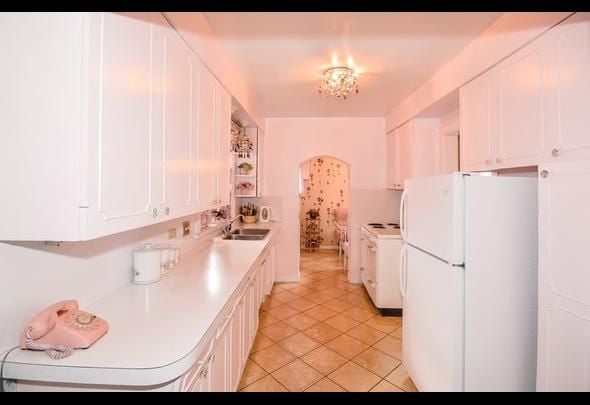 When the home got its overhaul in the mid-1960s, the kitchen was redone. The 1950s original Moffat stove is still in working order.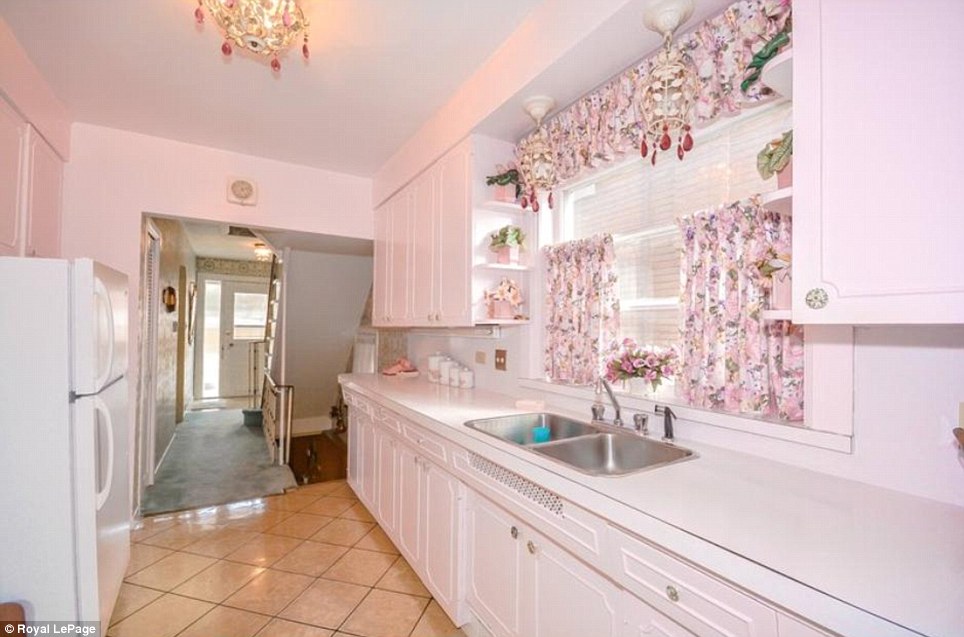 The pink built-in breakfast nook with wrought iron and the vinyl cushions matching the roses and two-tier drapes perfectly.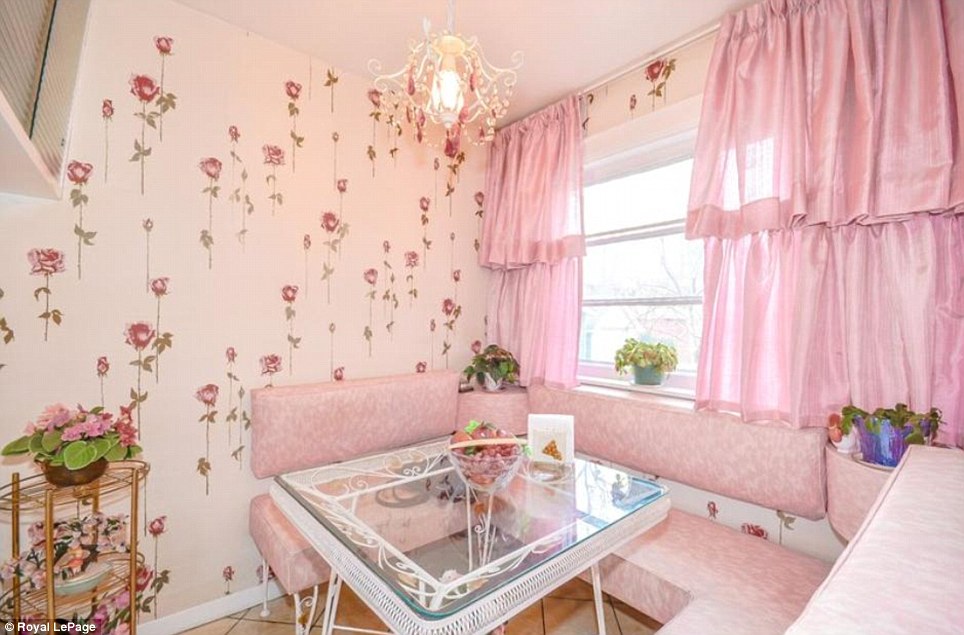 The Bedrooms Have Wonderful Pops of Color
In the bedroom, the homeowner brought her love of purple into play, matching bright, cheerful carpet with a fuschia settee and lots of white and gold trims.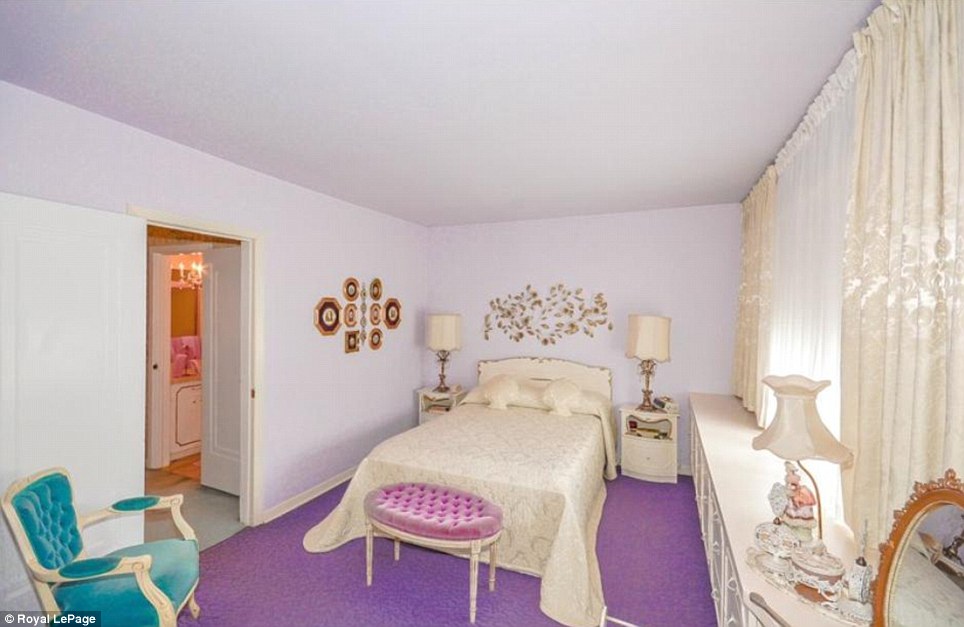 The guest bedroom is warmly inviting with bright pinks and golds. The homeowner said this was her favorite room in the house, which is decked out in her favorite color.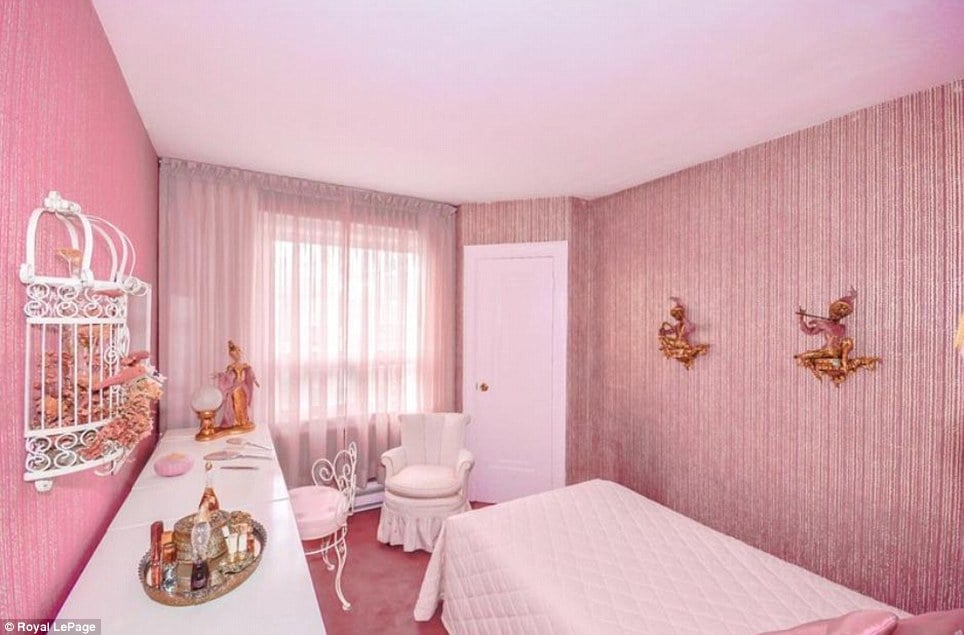 The family bathroom's bright colors are tamed by the use of matte gold to soften them and open up space in the room.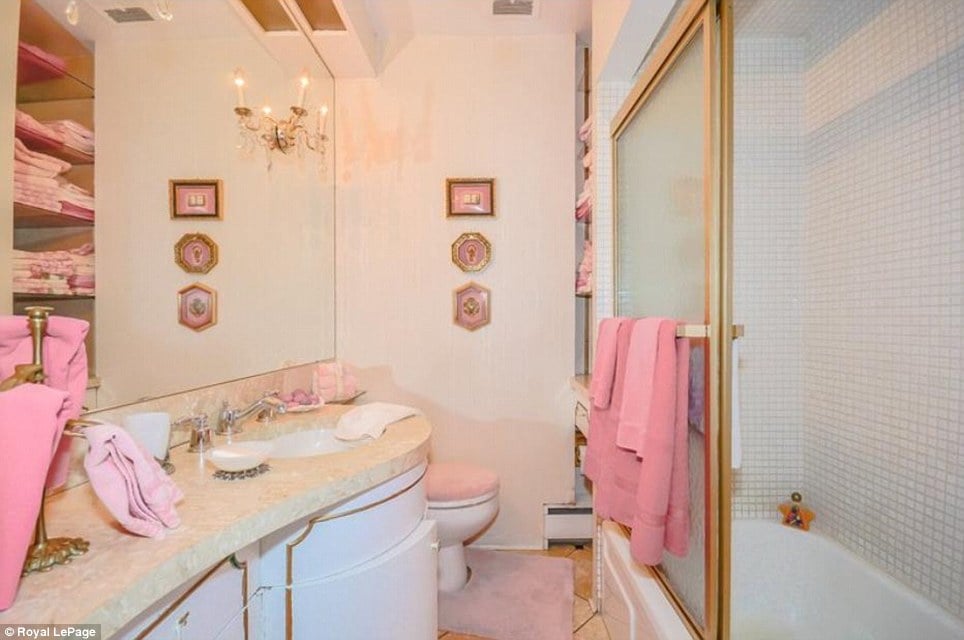 Other features in the home include a wood-paneled rec room, Bavarian mug collection, and sewing room. Would you change a thing in this perfect mid-century home?
If you liked this article, please SHARE it with your friends and family!
If you love the kitchen in this home, you can check out this untouched pink kitchen with old GE appliances in the video below: