The British royal family spares no expense when it comes to their weddings. Each time, they mark the occasion with gorgeous venues, lavish décor, and exquisite clothing. (Kate Middleton even had TWO wedding dresses on her big day.) Suffice it to say, we would all have a wedding fit for a king (or queen!) if we had a bank account like one.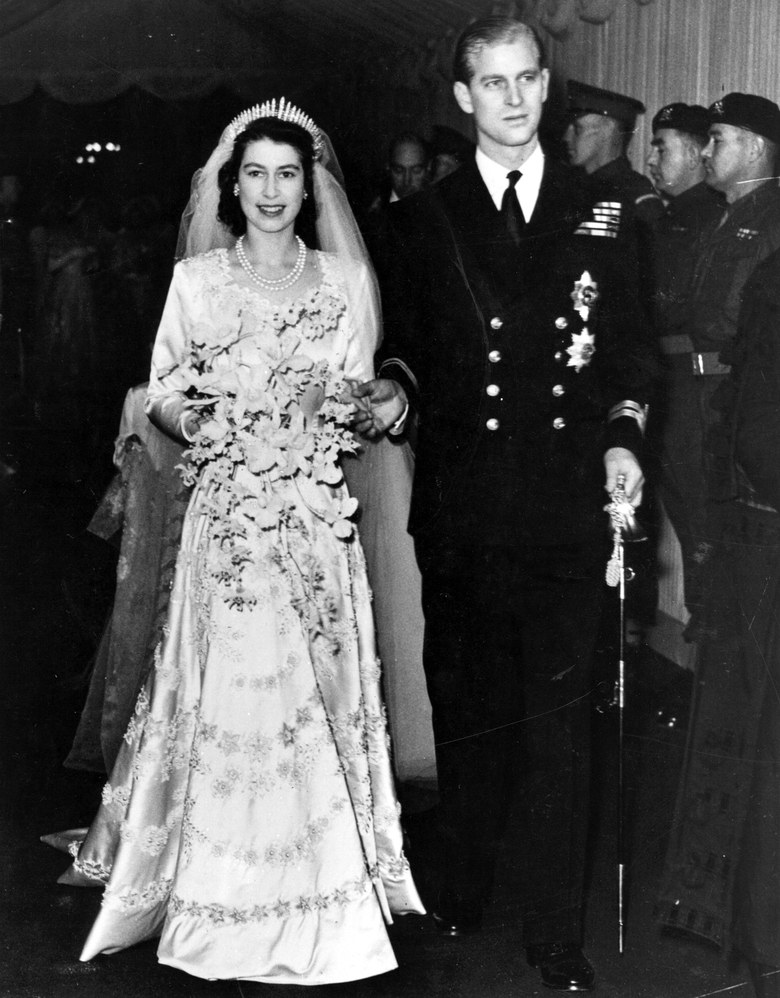 But the Royals have one strange wedding tradition that you might not want to steal. Believe it or not, every British royal—from Queen Victoria in 1840 to Prince William and Kate Middleton in 2011—has served fruitcake at their wedding. Queen Elizabeth II and Prince Phillip also served this unusual dessert at their wedding in 1947, as did Prince Charles and Princess Diana in 1981.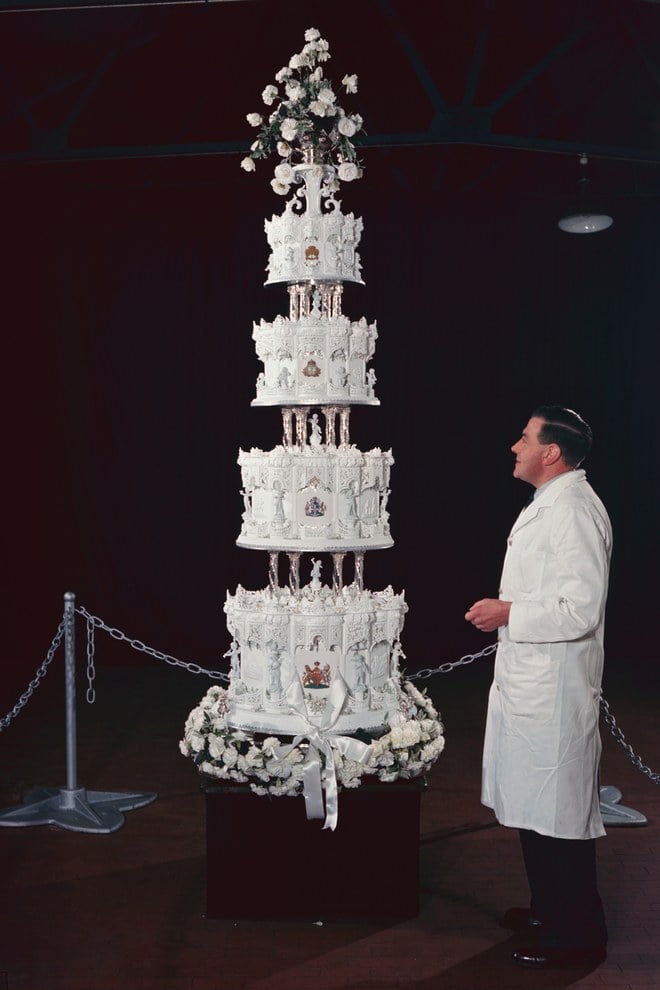 This isn't your average, frumpy fruitcake, though. A traditional English wedding fruitcake "is an elaborate mixture of re-constituted dried fruits, which have been soaked in fruit juices and an alcoholic beverage such as port, sherry, rum, or even whiskey," Chris Dodd, pastry chef at London's Dalloway Terrace, told Vogue. "To these, a dark brown sugar is added, together with a mix of fragrant spices, butter, and flour. The final product is then coated with a marzipan layer, followed by royal icing, to create a smooth and elegant finish."
Sounds better than plain old vanilla, right? But that's not the only reason they serve fruitcake. When Queen Victoria started the tradition in 1840, a fruitcake's ingredients were symbols of wealth and prosperity, and they also "represented the vastness of the British Empire, using ingredients from far-flung corners of the globe," Dodd said.
While the original reasons have long been forgotten, many English weddings still follow this tradition. It's not everyone's cup of tea, though; in 2015, one in five Brits had cupcakes on their wedding day, according to The Telegraph. Regardless, "the Royals have always stuck to the tried-and-true fruitcake," Vogue reports.
That does not mean they don't take some liberties, of course. Along with an eight-tiered fruitcake, Kate and William served a "groom's cake" made of chocolate biscuit. And word on the street is that Prince Harry and Meghan Markle will have a banana cake on their big day. Still, we're willing to bet that fruitcake will make an appearance, too. It's tradition, after all!
For more rules, the lovebirds will have to follow in May, don't miss the wedding etiquette rules everyone in the royal family must follow.
Credits: rd.com
What are your thoughts on this? Let us know in the comments below!