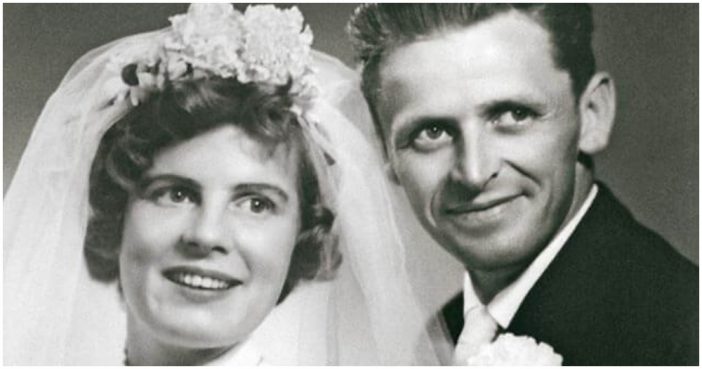 When I joined an international pen pal club in November 1959, I had no idea how it would change my life. I was an RN at a large hospital in Bremen, in northern Germany. By December, the letters started pouring in. One letter from Sweden piqued my interest. It was from a Swedish horticulturist who lived and worked 
in Helsingborg. He wrote the letter in German, and soon many more of his letters crossed 
The Sound, or Oresund, and the Baltic Sea.
Around Easter in 1960, Nils wanted to meet. He arrived on Good Friday. On Saturday, we took a 12-mile hike in rainy April weather to Worpswede, a famous artist village in Lower Saxony, Germany. In the evening, we visited the world-renowned Ratskeller in Bremen, which housed Europe's oldest wine barrel, dated 1653.
By this time, it was not only the wine that had warmed our hearts. Nils proposed, and we planned our wedding 
in Sweden for Midsommar (midsummer), 
a joyful annual holiday in Scandinavia in late June. Two days later, Nils flew back home, and 
I was left to plan the wedding by mastering piles of paperwork and fighting bureaucracy.
Now what? I did not speak Swedish and decided to cram in 10 hours of Berlitz language lessons a week before the wedding.
We drove to Helsingborg, where the marriage took place in a beautiful old kyrka (church) with Nils' family and a few friends present. My father was still in East Germany, behind the Iron Curtain. To this day, I do not know what the pastor said, but according to the certificate, we were married!
At the end of 1962, we moved 
to Encinitas, California, to establish a flower business for 
a well-known Swedish grower. 
Nils built the business and eventually purchased it from his boss, changing from carnations 
to roses shipped around the U.S.
We became U.S. citizens and adopted two children. Nils and I did a lot of volunteer work in the community and received many awards.
Nils died at home in 2004 when he was 82. We had a blessed 43-year marriage after our Swedish/German courtship blitz.
Source: rd.com
If you have a similar love story you want to share, we would love to hear it!