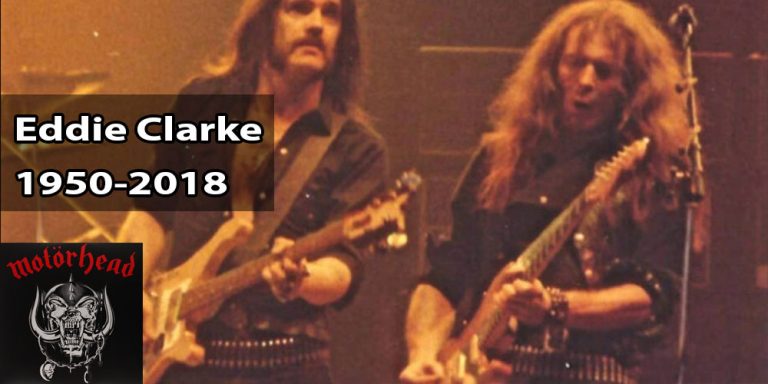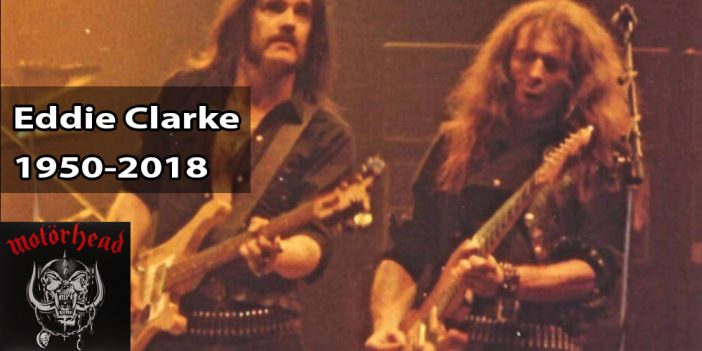 Clarke, who said he had plans to work with Kilmister again before his sudden death, struck an introspective tone when asked about outliving his former bandmates in Motorhead.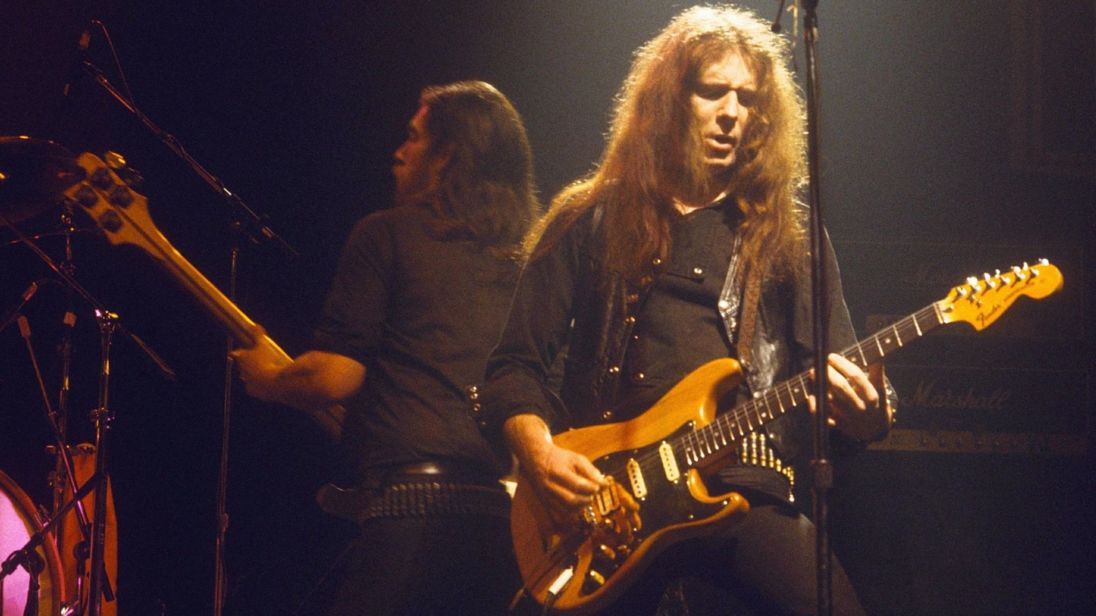 "I did stop partying as heavy as they did," Clarke told Eon Music in 2016. "Phil carried on right until he had his aneurysm in 2010, and Lemmy – he always paced himself ever since I've known him in 1975, but I'm sure he was doing the same thing, so that's a long time to be partying heavily. But he was strong as an ox, old Lem. But me, I stopped drinking many years ago, so I had the advantage over everybody."
Clarke later formed a new version of Fastway, notably appearing at the U.K.'s Download Festival in 2007. Eat Dog Eat, the first album of Fastway songs in some 20 years, followed in 2011.
Phil Campbell, who served as Motorhead's guitarist from 1984 until 2015 when Kilmister's death ended the band, was quick to pay his respects to Clarke: "Just heard the sad news that Fast Eddie Clarke has passed away," he said in a statement. "Such a shock, he will be remembered for his iconic riffs and was always a true rock n roller. RIP Eddie."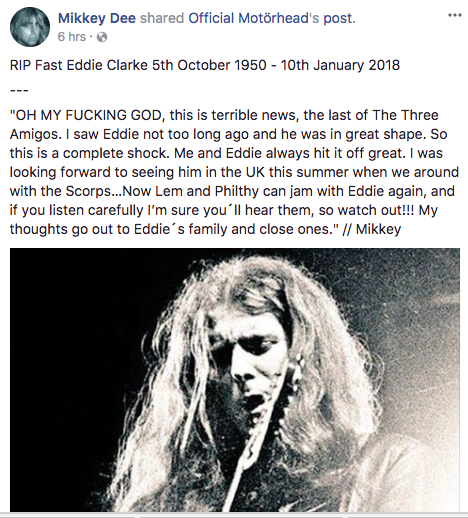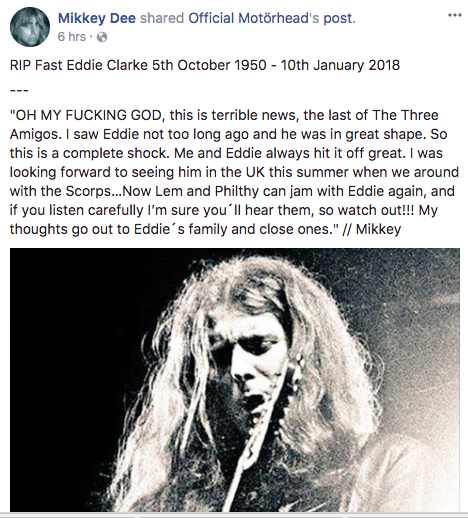 "Oh my f—ing god, this is terrible news," Mikkey Dee, drummer for Motorhead from 1992 until their dissolution, added via Facebook. "The last of the three amigos. I saw Eddie not too long ago and he was in great shape. So, this is a complete shock. Me and Eddie always hit it off great. I was looking forward to seeing him in the U.K. this summer when we come around with the [Scorpions]. Now Lem and Philthy can jam with Eddie again, and if you listen carefully I'm sure you'll hear them, so watch out!! My thoughts go out to Eddie's family and close ones."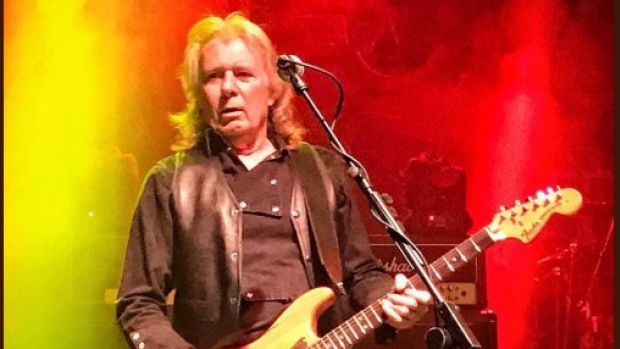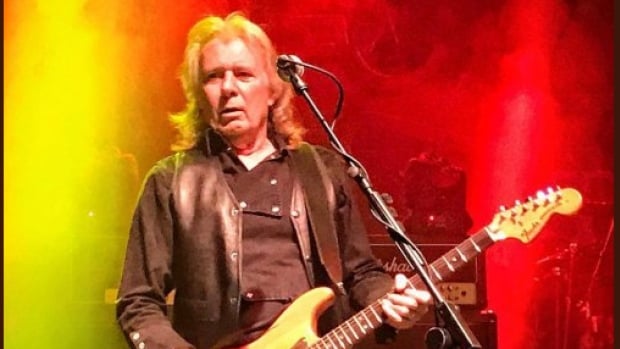 Tributes pour in: