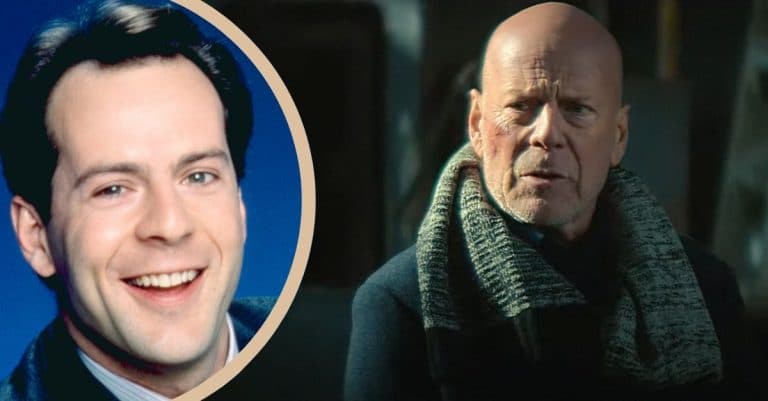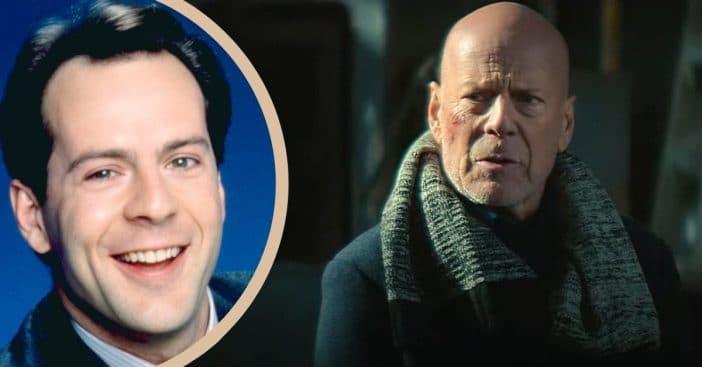 UPDATED 10/25/2021
Here's a fact, straight from Bruce Willis himself: he only knows two languages, English and Bad English. This bilingual proficiency turn up in a number of his films, but what is there to Willis besides his famously burly tough-guy action hero personas? We've seen him ascend towers captured by gunmen and travel the stars to save the world, but what are the secrets that are at the core of Willis himself?
Willis' journey to action-packed, six-packed fame did not start with thrilling films of flashy gunfights; in fact, it did not even start in America. And for all the times he wrestled a situation into control, there were many uphill battles he faced in his personal life. Learn all this and more secrets here.
Bruce Willis was born in Germany
Thanks to Die Hard, Willis has an image of an all-American modern cowboy, whose utterance of "yippee-kay-yay" is the last thing enemies hear, Willis himself was not born in the United States. In fact, his father was an American soldier who met Willis' mother, Marlene, while he was stationed in the divided country. Marlene was a native of Kassel, while his father, David, was from Carneys Point, New Jersey. Willis himself was born in Idar-Oberstein, West Germany, on March 19, 1955. Ultimately, Willis spent two years in Germany before his family moved back to David's hometown after he was restationed there.
RELATED: Actor Bruce Willis Has Two Major Regrets In His Career
Of his family, Willis says he comes from a "long line of blue-collar people." With regard to his parents, that saw his father as a welder and his mother working at a bank. Willis himself would first work as a security guard at a nuclear power plant before he started acting in earnest first in stage productions then on-screen in the '80s. But he didn't dive right into action; on the contrary, Willis was a common presence in comedies when his career took off, thanks to the comedy-drama series Moonlighting.
Willis had a severe stutter throughout his childhood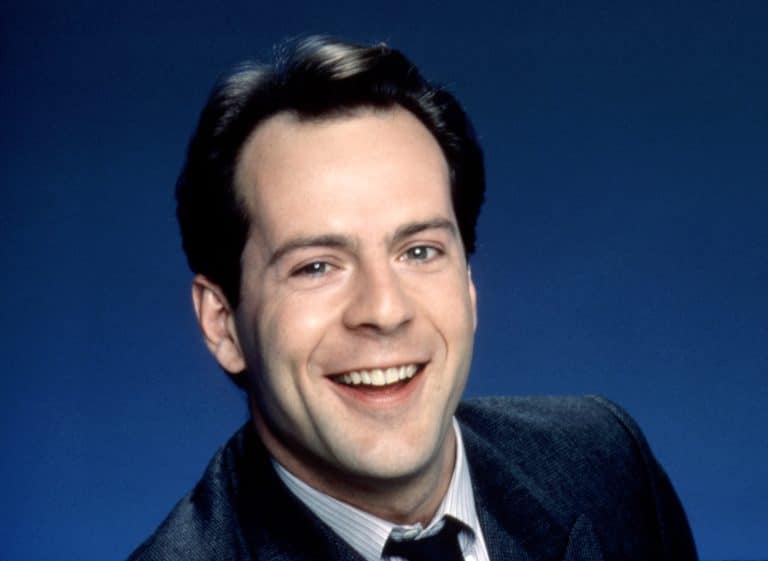 Throughout his childhood and into his teenage years, Bruce Willis was markedly outgoing. All the while, Willis actually had some difficulty speaking due to the fact that he had a severe stutter. By the time he was a teenager, he could more comfortably express himself, but until the age of nine, he stuttered when speaking.
During an interview with Reader's Digest, Willis found a way to bypass his stutter, and the discovery was a complete accident. It was when he auditioned for his high school drama club's production of A Connecticut Yankee in King Arthur's Court. On stage, he opened his mouth to speak, he did so without a stutter. The secret was location. "When I stepped off the stage, I started stuttering again," Willis revealed. "And I went, 'This is a miracle. I've got to investigate this more.'"
He sported a very choice wardrobe for his 'Moonlighting' audition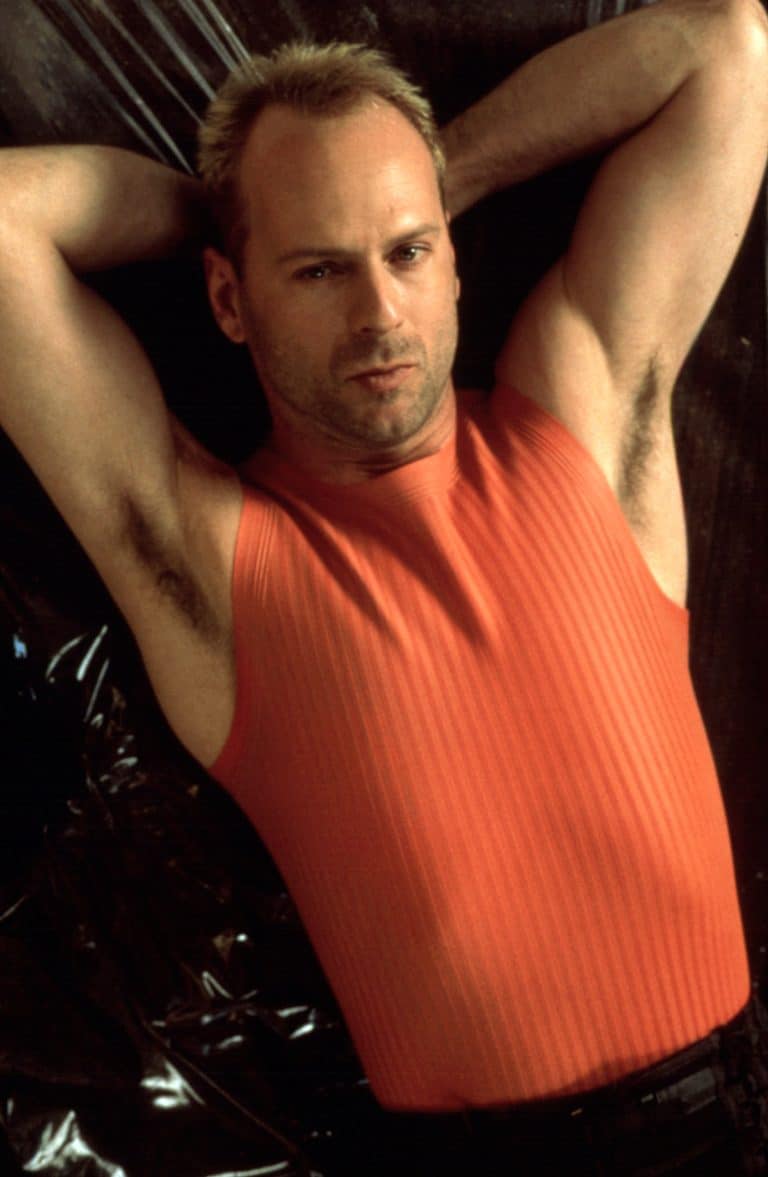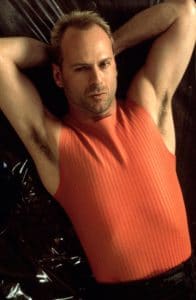 Across 66 episodes, Moonlighting tells the story of private detectives and the mysteries they encounter that need unraveling. Premiering in 1985, it is held as one of the earliest successful examples of a dramedy, combining elements of humor and intensity in a cohesive formula. Throughout its runtime, it was produced and distributed by ABC, with Bruce Willis playing Detective David Addison, full of witty comments and poor financial fortune.
However, network executives weren't quite convinced by Willis, especially when he turned up wearing combat fatigues, an earring, and had his hair up in spikes like a punk, according to Newsweek. However, just as the people behind Die Hard would give Willis a shot years later, show creator Glenn Gordon Caron thought Willis as someone worth taking on. His suspicions were further validated thanks to a screen test with him and Cybill Shepherd, who played Maddie "Madelyn" Hayes. The two had undeniable chemistry, and no wardrobe malfunction could detract from that.
It's (die) hard to believe Bruce Willis ended up in the action film
Thanks to Moonlighting, Willis was firmly associated with comedy. While the show did incorporate a few different genres, blending drama with humor, Willis himself was seen as a goofball, not an action star. So, when Die Hard director John McTiernan approached Willis to play the tough-as-nails John McClane, the studio was rather confused and surprised.
It was almost even more surprising when Willis was offered $5 million for the role. By this point in his career, he hadn't been in many other projects, none of the film's scope, and was considered a television actor, not movie star. But he was given an offer he couldn't refuse – though it came with a different price.
Filming 'Die Hard' caused Willis to suffer permanent hearing loss
Welcome to the party, pal! Moonlighting proved Willis' big breakout role, and though it was intensely different from that of John McClane in the Die Hard franchise, it definitively paved the way for him to find blockbuster success. But this even more bombastic breakthrough came with a cost.
John McTiernan, who directed the first and third entries in the five-part series, wanted scenes to feel as authentic as possible, and with plenty of loud bangs – all the bells and whistles for a quintessential (Christmas) action film. The actors used blanks during "shootings" to capture the ruckus of a gunfight. But during the table scene when McClane fires from under a table to kill one of the terrorists, the sound proved so loud that – combined with the close quarters near Willis' ear – Willis lost two-thirds of his hearing in his left ear.
Bruce Willis has his own starring role in a video game
By the time Willis had Die Hard, Armageddon, and The Fifth Element under his belt, his was a recognizable image. So much so, he ended up the visual basis for a character in a video game. Sony released Apocalypse, a third-person sci-fi shooter, for the PlayStation; Willis was offered the opportunity to actually appear in the game as the sidekick to the main character.
This first plan fell through. Instead, he got an even better deal, this time as the leading character, who was modeled after his appearance and used his voice for lines. Apocalypse stands out as a video game essentially for an actor that was not based on a specific existing IP.
Willis was battling alcoholism while promoting Seagrams wine coolers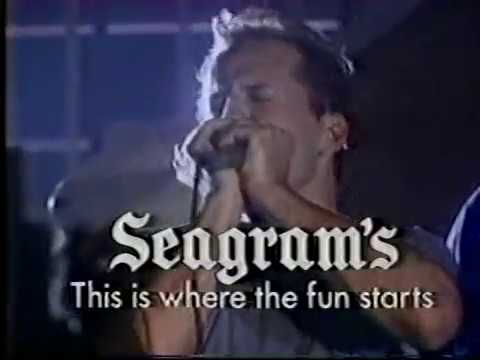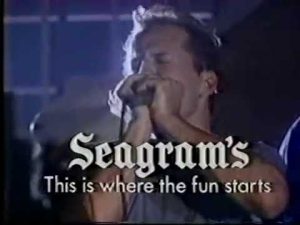 Once Willis became a household name, he developed that attractive spark celebrities possess that allow them to convince fans to buy such-and-such product or service. Few could say "no" to the Duke promoting a Western bank company in an ad set against nature and family bonding.
Similarly, Willis ended up becoming a big promoter of Seagrams and appeared in an ad in the '80s that is still considered one of the most campy; Willis cracks open a cold one with the boys while hanging out on a porch. However, at that time, Willis himself was also drinking a lot of alcohol, too much, he would someday realize himself, and be bluntly told when he was involved in a drunk driving bust. "I had been sober," he shared. "But once I realized that I wasn't gonna run myself off the pier of life with alcohol, drinking vodka out of the bottle every day . . . I have wine now, mostly when I eat."
Introducing the artist formally known as Bruce Willis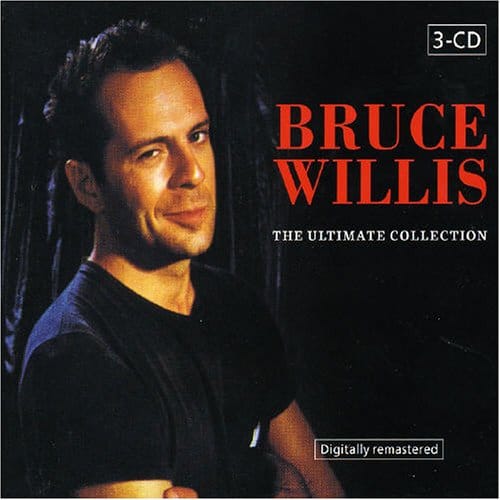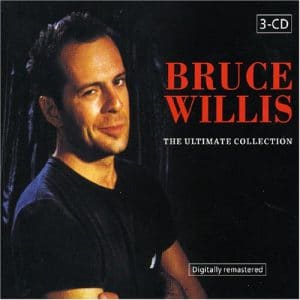 In theory, everyone loves the idea of an idol who can do it all. The image of Willis does not usually conjure up sounds of syrupy ballads or catchy jingles, but Willis did, in fact, release a collection of his own music. The Return of Bruno was a soul album released in 1987 under the very same Motown label that backed the Temptations and the Point Sisters.
Incidentally, those artists also received backup vocals from those artists; in the latter's case, it was specifically R&B icon Ruth Pointer who lent her voice to Willis' musical endeavor. Ultimately, the album did actually see success, especially Willis' cover of "Respect Yourself." In 1989, he dabbled again in music with the album, If It Doesn't Kill You, It Just Makes You Stronger. After that, it was business as usual, besides a brief musical moment in Rugrats Go Wild, where he voiced Spike the dog, along with a spoke word track for North Hollywood Shootout, the brain child of the Blues Traveler.
With a cartoon of his own, Willis could reach all types of audiences
This work was enough to make Bruno something of an alter ego for Willis, to the point that Willis got his own cartoon persona in the form of Bruno the Kid, a series that follows an 11-year-old boy who becomes one of the best spies for espionage organization GLOBE. However, GLOBE does not know their reliable spy is actually not even a teenager because Bruno uses an avatar in the form of a fully-grown man…one Bruce Willis.
Willis tapped into his musical history to sing the show's theme song as well, blending his two go-to mediums succinctly.
Little Richard married him to Demi Moore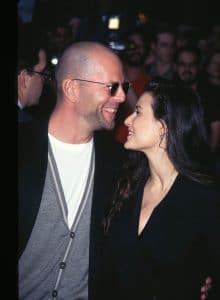 Bruce Willis and Demi Moore met during the premiere of Stakeout (1987), when the two actually had other dates with them, according to CheatSheet. That very year, the two were wed in holy matrimony and in extravagant style, thanks to the ceremony's officiator. Not only did their marriage represent the formation of yet another Hollywood power couple, but it was also overseen by rock icon Little Richard.
Little Richard became a minister in his later career following the death of his mother, finding renewal through religion. This allowed him to perform the ceremony for Willis and Moore, as well as Bruce Springsteen and Cindy Lauper.
Willis personally put a $1 million bounty on the most infamous terrorists at the time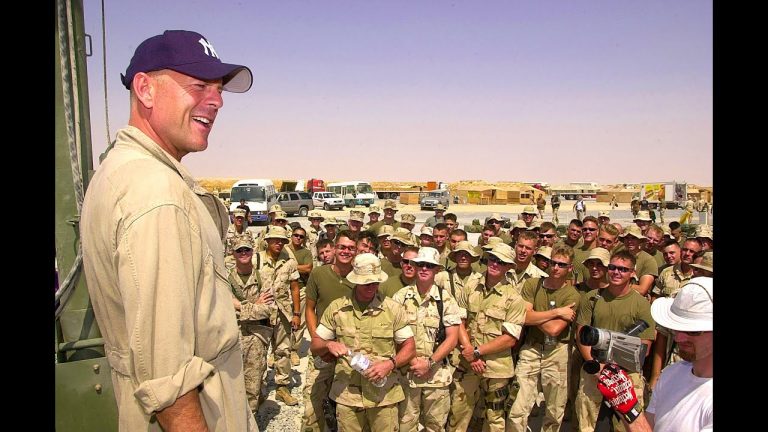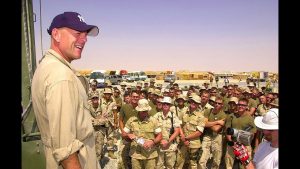 Since the campaigns of Fred Thompson and George W. Bush, Willis has not shied away from voicing his political support for certain candidates, and treated national and global issues with similar passion, including the War on Terror and Operation Iraqi Freedom. This saw him visit military personnel to show his support firsthand.
Additionally, he personally put out two bounties of significant sum on two specific individuals: Saddam Hussein and Osama Bin Laden. An article from BBC dates this action to around 2003, while Willis was also traveling from base to base to sing for the troops. U.S. military personnel can't accept any financial rewards besides their government pay, so he could not offer this to soldiers like he originally planned; instead, the bounty was open to any civilians who might accomplish the goal instead. "If you catch him," Willis also stressed, "just give me four seconds with Saddam Hussein."
Michael Clarke Duncan received an endorsement for 'The Green Mile' straight from Willis himself
Michael Clarke Duncan began acting in 1995 and would go on to star in prominent roles in well-known films like Armageddon, Brother Bear, Planet of the Apes, and more. Before all that, though, were four years of building a name for himself. He met particular success in 1999 with The Green Mile, landing a breakout role opposite Tom Hanks and an Academy Award nomination for Best Supporting Actor.
All that is thanks, in part, to Bruce Willis. For a time, Duncan worked as a bodyguard for other stars like Will Smith and L. L. Cool J, before working with Willis in Armageddon in 1998. When Willis read the script for The Green Mile, he felt Duncan would be a perfect John Coffey, and contacted director Frank Darabont to make it happen. After guarding stars, Duncan really was one. Sadly, he passed away in 2012, but left a brilliant light in his wake.
'The Sixth Sense' was a debt repaid to Disney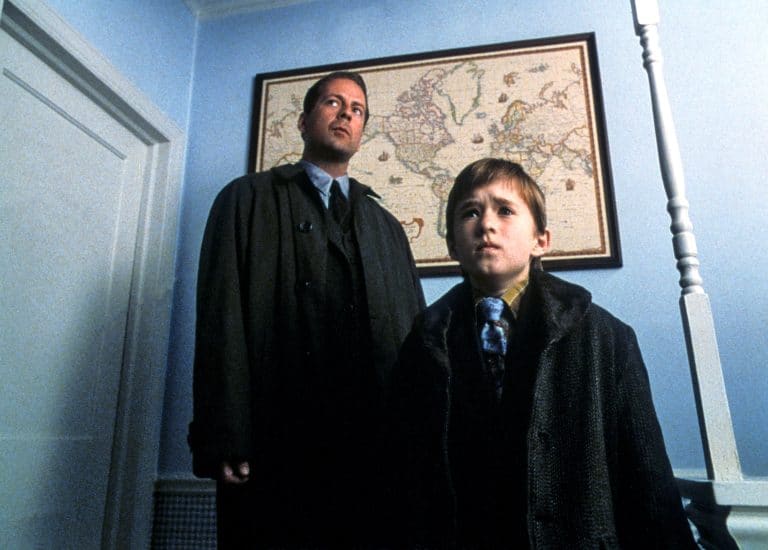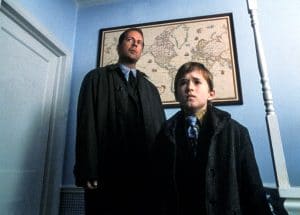 Sometimes, the absence of big booms and shattering glass gives the actors time to breathe and strut their stuff in subtler ways. This was the case in M. Night Shyamalan's supernatural psychological thriller, The Sixth Sense. In this 1999 film, Willis played child psychologist Dr. Malcolm Crowe, a job he was only able to take on by striking another from his schedule.
Previously, Willis was supposed to be in The Broadway Brawler, a Disney movie. But tensions erupted between cast and crew, and when the dust settled, Willis had walked away from the project and just about everyone was fired. Disney chairman Joe Roth wanted there to be peace between studio and actor – and thus avoid litigation troubles – so he suggested to Willis he commit to two Disney films and see them through. Those ended up being The Kid and The Sixth Sense. It had to be at that right moment…It's like it was meant to be…wait, wrong Shyamalan movie.