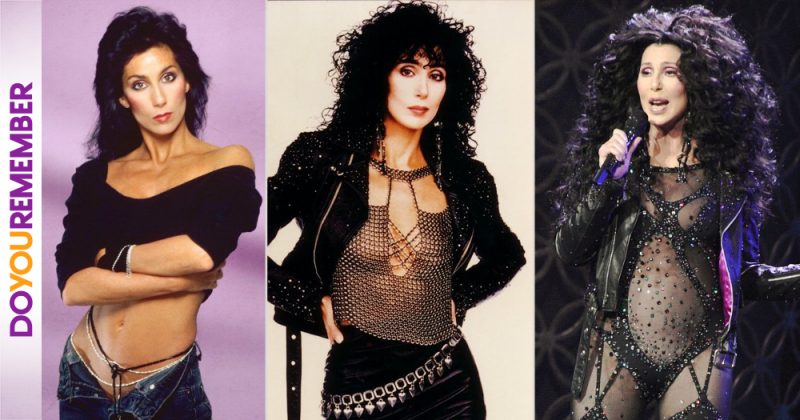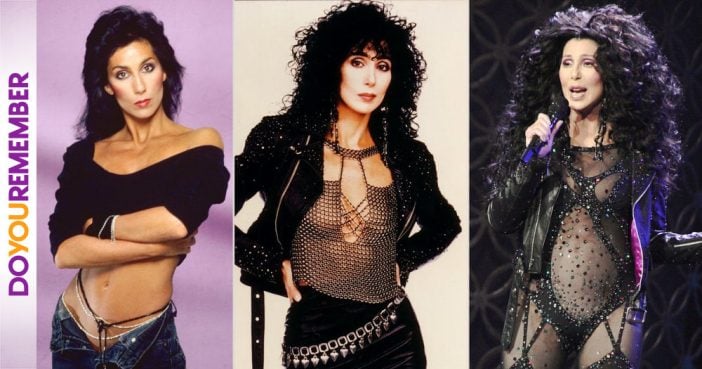 https://youtu.be/CGRZoLPEFNI
We have done a lot of posts about Cher on Do You Remember. Why? Because there are only a handful of superstars (Madonna, Prince, Elvis, Sting, Bono to name a few) who can carry a single name and whose career transcends decades. Cher is one of those superstars. Enjoy clips from her top 10 singles, and an "original" video we put together to honor Cher.
Following are the all-time top 10 best singles of Cher:
"Just Like Jesse James"
Co-written by Desmond Child and Diane Warren and peaked at #8 as a pop hit and #9 adult contemporary in 1989.
"The Beat Goes On"
This 1967 Sonny and Cher song peaked at #6. "The Beat Goes On" and "I Got You Babe" became their signature theme songs.
"Bang Bang (My Baby Shot Me Down)"
Cher's "Bang Bang (My Baby Shot Me Down)" shot her to the #2 spot in 1966. Written by husband, Sonny Bono, it was her biggest hit of the 1960s.
"Half Breed"
In 1973 Cher earned her second #1 solo single.
"Gypsys, Tramps & Thieves"
This was her very first #1 pop hit single Released in 1971, it was produced by Snuff Garrett, the same guy who produced Vicki Lawrence's #1 hit "The Night the Lights Went Out In Georgia."
"Dark Lady"
Cher earned her third #1 hit with "Dark Lady," which was written by Johnny Durrill, of the Ventures and was released in 1974.
"The Way Of Love"
"J'ai le mal de toi," was the original French version of "The Way Of Love," Cher's 1972 #7 hit.
"I Found Someone"
Laura Branigan recorded the song, co-written by Michael Bolton, in 1986. "I Found Someone" only went as far as #90 on the Billboard Hot 100 for Branigan. In 1987 Cher recorded it and it went to the top 10.
"If I Could Turn Back Time"
https://youtu.be/BsKbwR7WXN4
The song was written by Diane Warren and released in 1989 and became Cher's biggest hit in 15 years. You might remember her wild and revealing outfit as she straddled on the battleship USS Missouri.
"Believe"
The absolute biggest worldwide hit of Cher's career was "Believe". The song remained #1 for four weeks and won a Grammy for Best Dance Recording.
We hope you enjoy this and please share this post with friends and family so that they can enjoy it too.