8. It's Been an Ongoing Feud with Kraft Foods Over the Cracker Barrel Name
Ever wonder why there's also a Cracker Barrel brand of cheese in your local supermarket? Kraft, its parent company, which has sold cheese under that brand since 1954, has taken a "live and let live" approach to this issue — but sued the restaurant chain recently to put an end to a 2012 deal that would have brought meat products branded by Cracker Barrel restaurants to grocery store shelves. The two compromised, and the products are now sold under the "CB" brand name.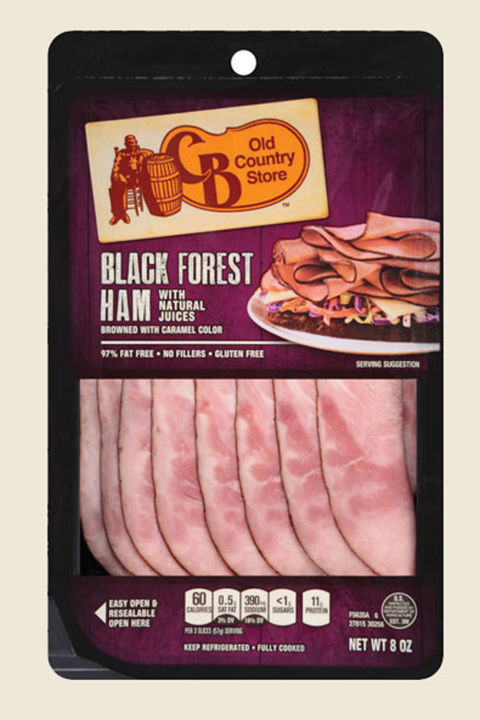 9. It Supports a Wide Range of Charities and Has Its Own Charitable Organization
The chain supports charities and causes in the communities in which its restaurants are located, and was very active in supporting recovery efforts along the Gulf Coast after Hurricane Katrina and in Nashville after flooding in 2010. It also provides support to employees through the Cracker Barrel Cares organization, has partnered with the Wounded Warrior Project and provides an annual scholarship through the National Black MBA Association.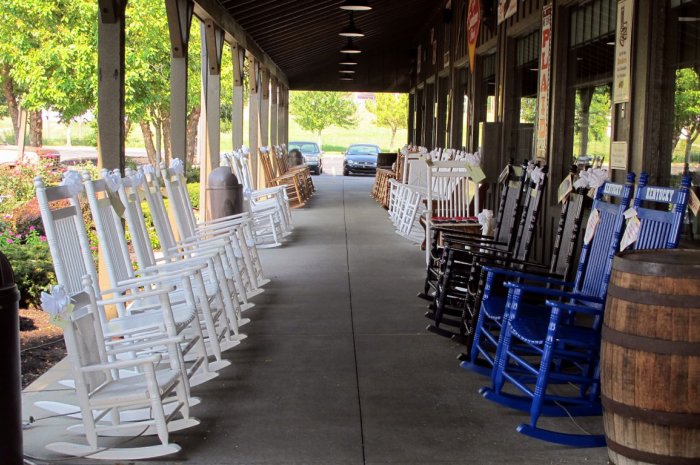 10. You Can Buy Most of Its Products Online
Cracker Barrel's online store is incredibly well-stocked, and you can purchase everything there from home décor to candy, clothing, jewelry, bedding, gifts, games, books, and soap. And while you're on the site, you might as well check out these helpful tips on caring for your American flag.
11. It's One of the Few Chains That Doesn't Post Calorie Counts Online
The vast majority of restaurant chains, from McDonald's to Applebee's, are upfront about their nutrition information, generally posting them right on their websites. Cracker Barrel doesn't, however, simply saying "Cracker Barrel certainly understands the health-conscious concerns that some of our guests have," before directing visitors to websites that may or may not feature select nutrition info, like weightwatchers.com.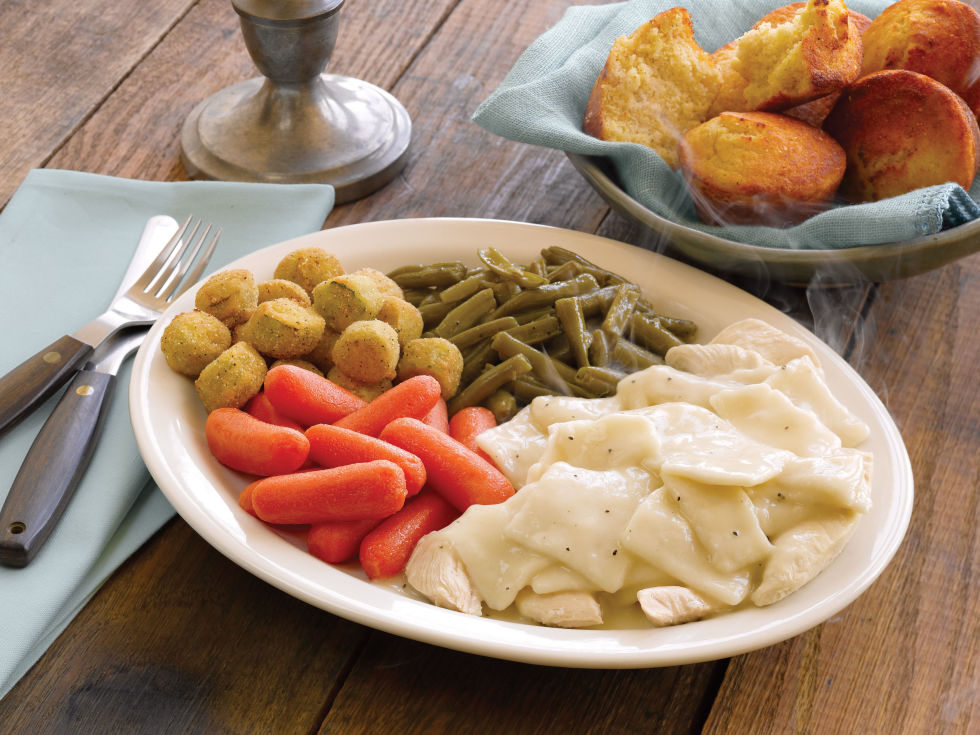 12. Every Cracker Barrel displays five of the same types of antiques
While each restaurant features unique local finds that reflect the community's history, every Cracker Barrel Old Country Store has an ox yoke and a horseshoe hanging over the front door, a traffic light over the restrooms, a rifle over the mantel, a wall telephone next to the mantel, and a cracker barrel with a checkerboard in front of the fireplace.
13. The restaurants are decorated with actual vintage finds inspired by local history
All of those tools, signs, photographs, and toys that decorate the walls of your local Cracker Barrel? They're all authentic vintage items—no reproductions allowed. Back when the first Cracker Barrel opened, founder Dan Evins asked Don and Kathleen Singleton, a couple who ran a local antique store, to help him decorate the space in the style of an old country store. Today, the couple's son, Larry Singleton, is still in charge of finding unique regional artifacts for new restaurant locations. In fact, Larry runs an entire "Decor Warehouse" filled with over 90,000 artifacts at the company's headquarters in Tennessee, where his team restores and archives every fabulous antique item that he purchases.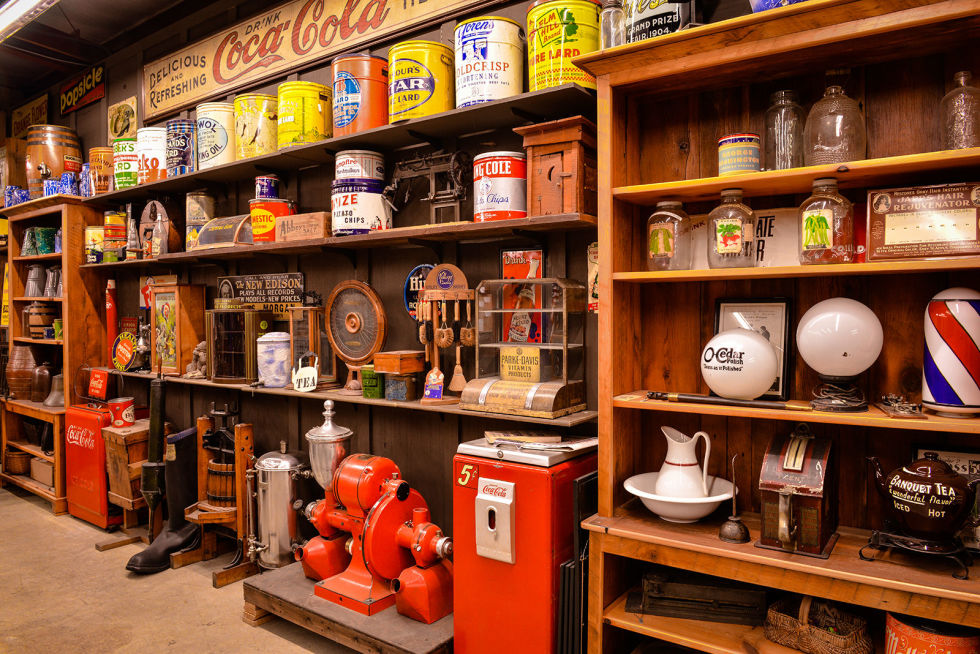 Credits: thedailymeal.com   countryliving.com