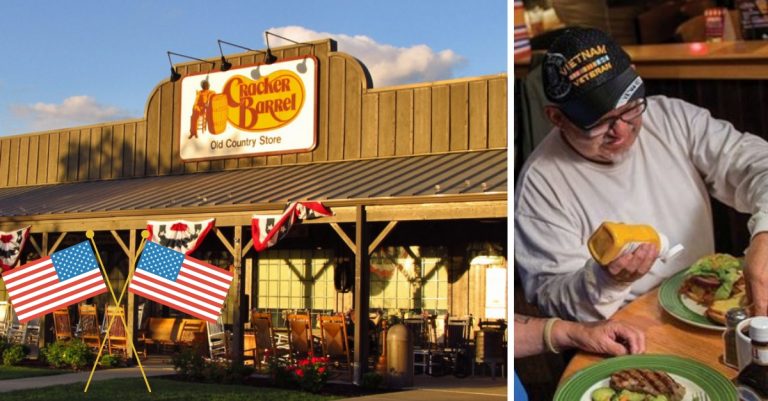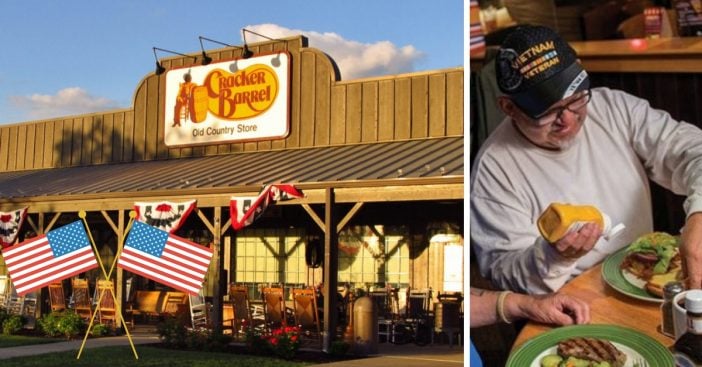 This Veterans Day on November 11th, Cracker Barrel will be honoring our nation's military with a special offer of a choice between a complimentary Double Chocolate Fudge Coca-Cola Cake dessert or Crafted Coffee beverage. Among the Crafted Coffee flavors includes new limited-time Southern Praline Latte offered through December 30th, the signature Goo Goo Cluster Latte, a regular Latte, Vanilla Latte, Caramel Latte, or Mocha Latte.
This offer will be ongoing at all 656 Cracker Barrel Old Country Store locations nationwide in order to thank our military for their services and sacrifices for this country and our freedoms.
Cracker Barrel is known for special offers such as this one as a way to thank the American military. The company is proud to boast that since naming Operation Homefront its flagship nonprofit partner, they have contributed more than $1 million to the organization monetary and in-kind donations, which directly supports military families.
Cracker Barrel Manager of Corporate Citizenship, Sloane Lucas, takes a lot of pride in the nonprofit that they donate towards and stand behind the message of the organization. "Cracker Barrel believes it can make a long-lasting and meaningful impact by supporting the families of those serving in the U.S. Armed Forces."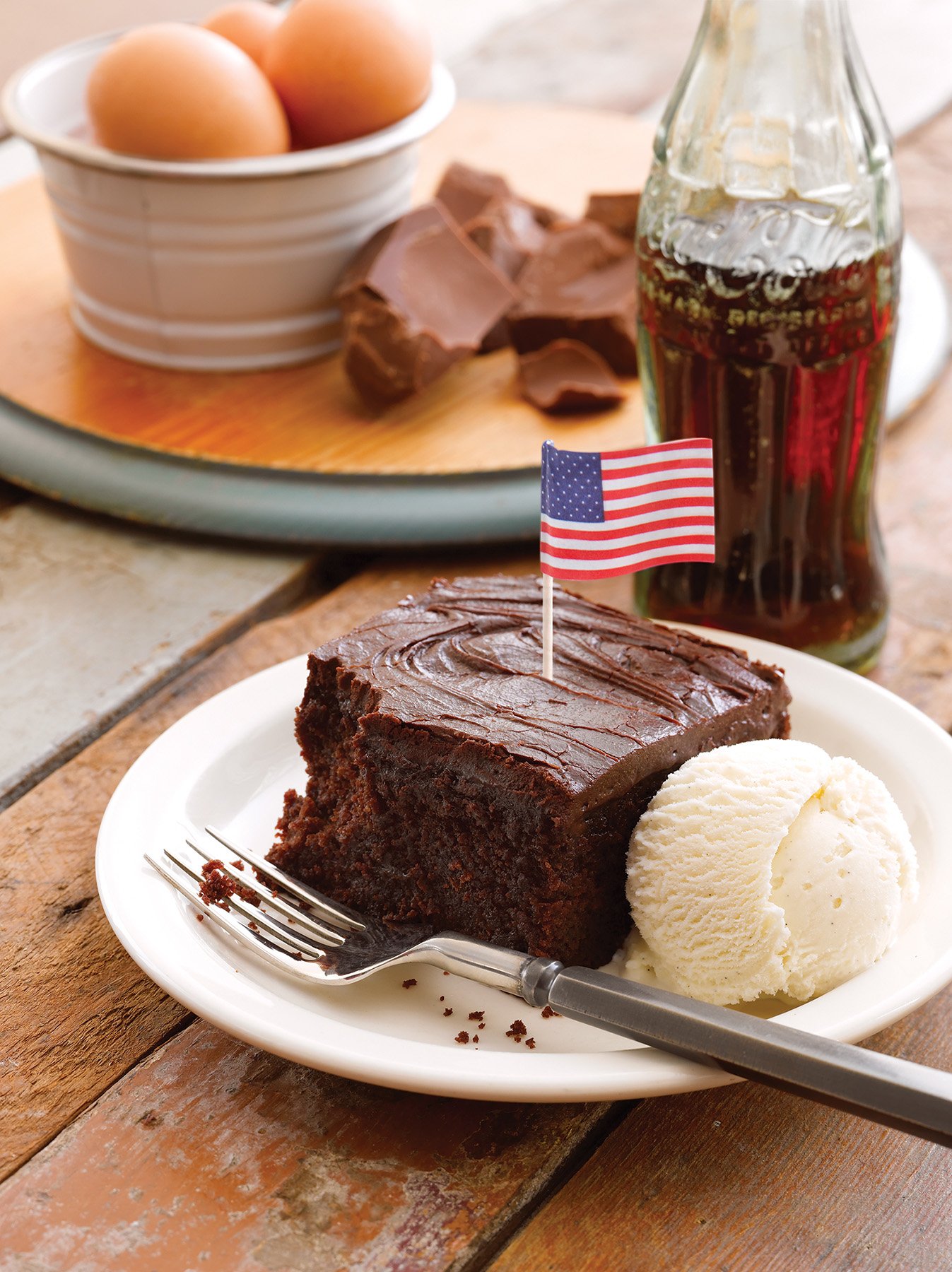 Operation Homefront is a nonprofit organization that supports military families by providing short-term critical assistance, long-term stability, and recurring support to help the men and women serving our armed forces to overcome any challenges or obstacles of military life. This also isn't the only military-based nonprofit that Cracker Barrel supports and donates to regularly.
Cracker Barrel also supports that of Fisher House, The Legion Fund, and many others that ultimately help serve and support the men and women in our Armed Forces.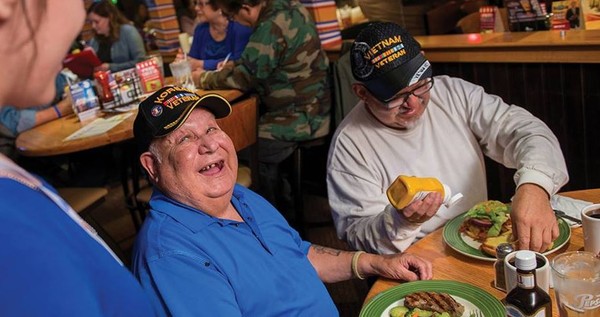 This isn't the first time a restaurant has done a promotional offer selectively for veterans and other military personnel. While Cracker Barrel definitely shows how much they care for and love our military, other restaurants such as Applebee's, Denny's, Dunkin' Donuts, and Golden Corral offer exclusive discounts or free items for their military service.
Last year, Applebee's offered a free meal from its select menu, Dunkin' Donuts offered a free donut, and Golden Corral offered an entirely free dinner from 5 pm to 9 pm on 11/11. No matter where you go, you're definitely going to be wined and dined appropriately for your service!
Be sure to SHARE this article to spread the news about Cracker Barrel's Veterans Day offer! Check out the full news coverage from last year's Veterans Day promotions below.