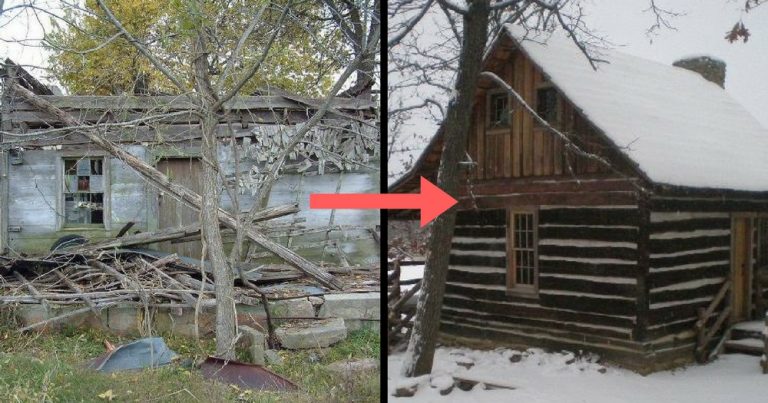 The fireplace was built brick by individual brick.
These beautiful stairs were made from a fallen tree.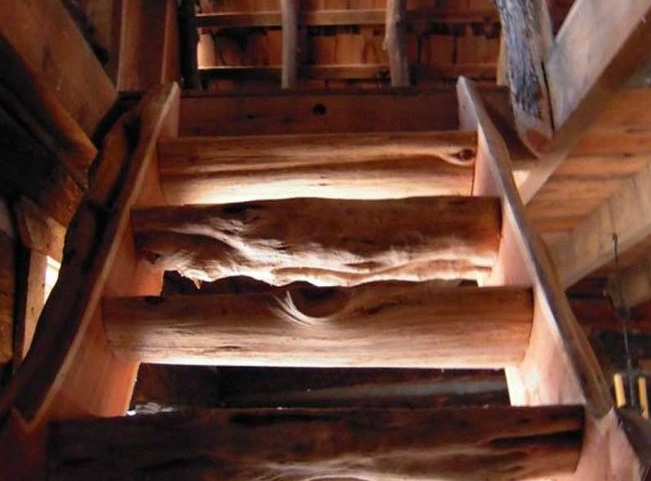 All of the iron was hand-wrought, with the doors and other frames made by a professional carpenter.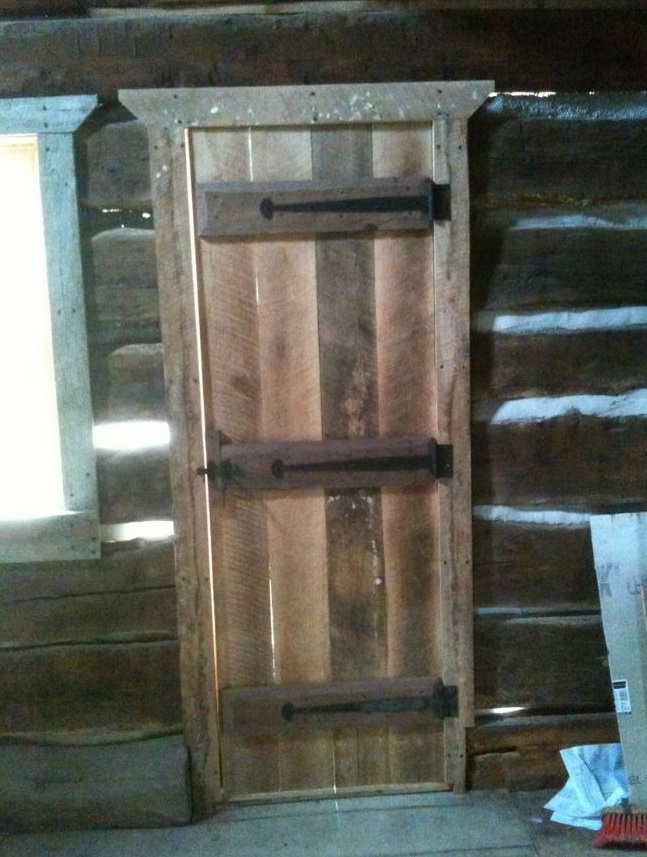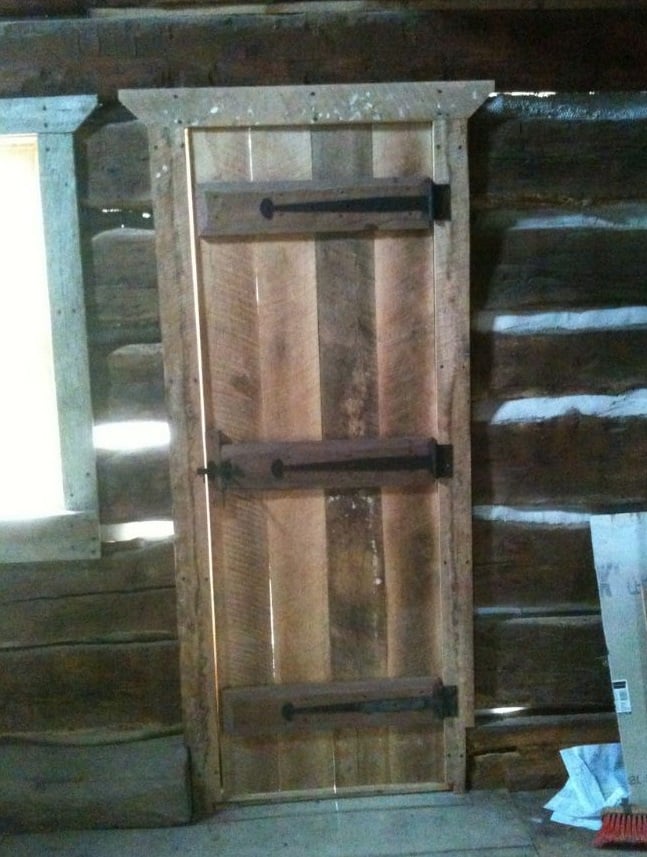 They used chicken wire to fill the breaches in the cabin, as well as a classic sealer that left room for insulation.
Doesn't it look awesome?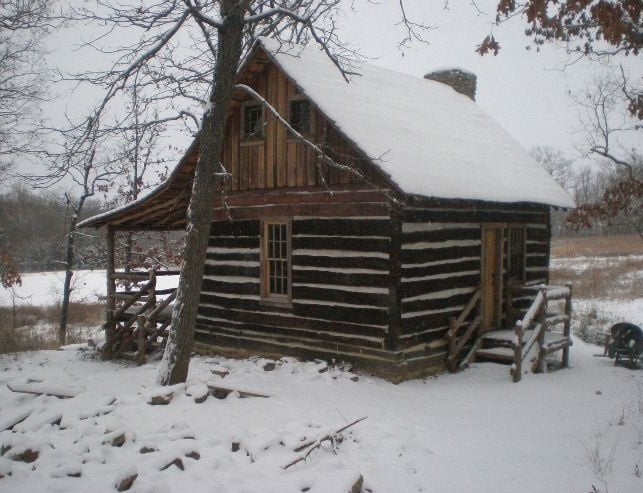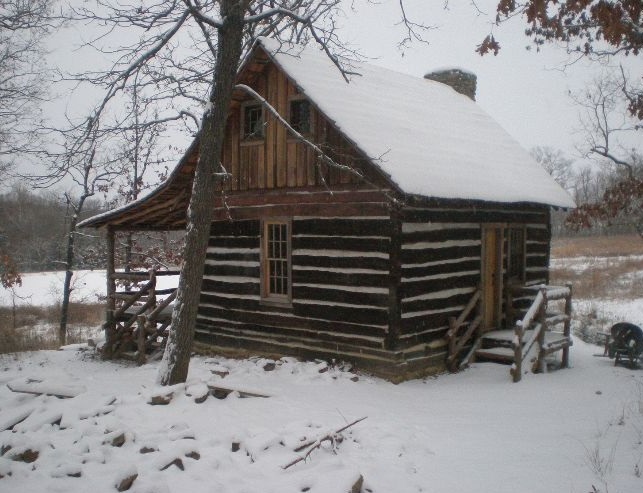 What a great place to kick back and relax after a long day.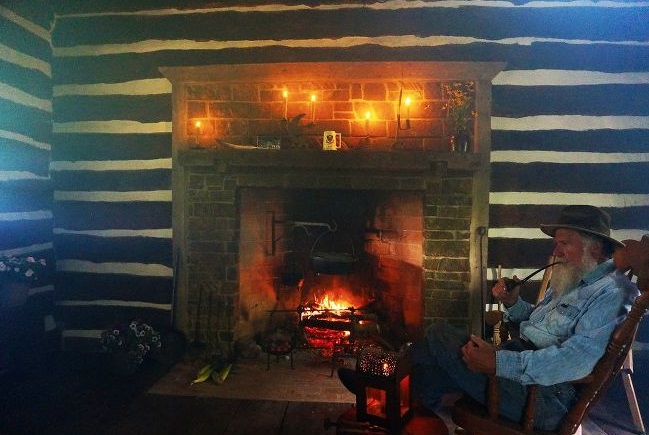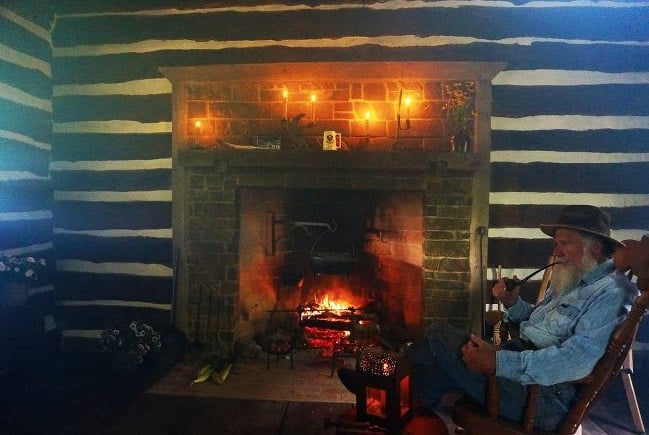 The rest of the family loves it, too! Here they are on Thanksgiving.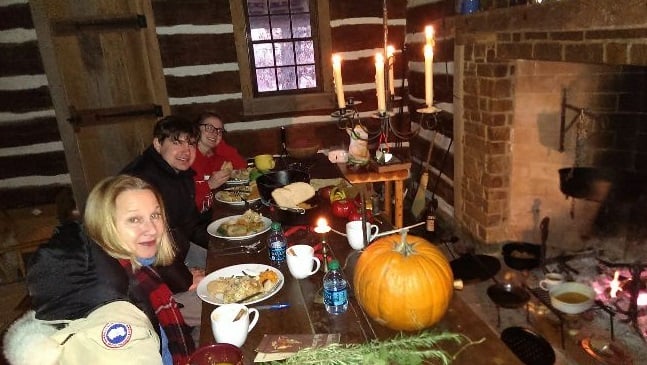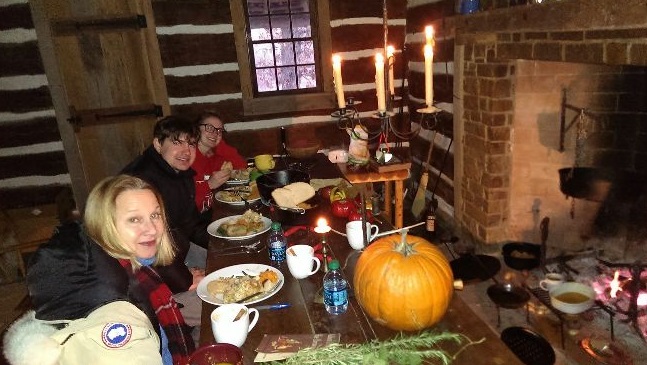 Richard and his family put a heap of hard work into this project, and it really paid off. Now Richard finally gets to live his dream!
Credits: boredomtherapy.com
Share this story on Facebook with your friends.