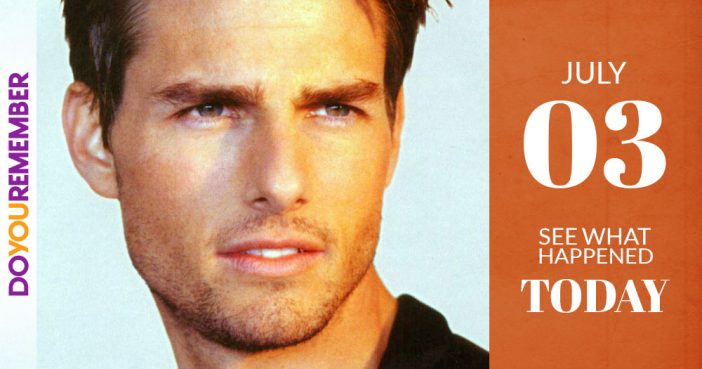 "Born Today"
Andrea Barber (39)

Olivia Munn (35)

Ludivine Sagnier (36)

Patrick Wilson (42)

Julian Assange (44)

Audra McDonald (45)

Shawnee Smith (46)

Sandra Lee (49)

Connie Nielsen (50)

Yeardley Smith (51)

Tom Cruise (53) (Featured Above)

Thomas Gibson (53)

Hunter Tylo (53)

Montel Williams (59)

Betty Buckley (68)

Gloria Allred (74)

Tom Stoppard (78)
"Died Today"
Andy Griffith (Born: 1926 / Died: July 3, 2012)

Jim Morrison (Born: December 8, 1943 / Died: July 3, 1971)
"Movies"
Click on the movie title to watch it's trailer.
"Music"
1967 – The Doors released the song "Light My Fire" in the U.S.
https://www.youtube.com/watch?v=deB_u-to-IE
1968 –  At an impromptu gathering at Joni Mitchell's house in Lookout Mountain, Laurel Canyon, Los Angeles, David Crosby, Stephen Stills and Graham Nash played together for the very first time.

1969 – James Brown, Led Zeppelin, Sly and the Family Stone, Jeff Beck, Savoy Brown, Johnny Winter, Jethro Tull, Buddy Guy Blues Band, Mothers Of Invention and Ten Years After all appeared at the four day US Newport Jazz Festival in Rhode Island.

1970 – The three day Atlanta Pop Festival took place, featuring The Allman Brothers, Jimi Hendrix, Johnny Winter, Mountain, Procol Harum and Rare Earth
https://www.youtube.com/watch?v=EJ_Z9e77zjo
1973 – On the last night of a 60 date tour David Bowie announced he was about to retire from live performing

1976 – Brian Wilson played his first live show with The Beach Boys in seven years when they appeared at the Anaheim Stadium, California

1976 – When rain stopped play during the Wimbledon Lawn Tennis Championships, Cliff Richard launched into a spontaneous concert, where he led spectators through some of his old hits
1977 –  Hot Chocolate were at No.1 on the UK singles chart with 'So You Win Again'
1982 – The Damned's guitarist Captain Sensible started a two week run at No.1 with his version of the Rodgers and Hammerstein song 'Happy Talk' from the 1949 musical South Pacific.

1982 – The Human League started a three week run at No.1 on the US singles charts with 'Don't You Want Me'
"TV/Radio Today"
1939 – Chic Young's comic strip character, "Blondie" was first heard on CBS radio.

1940 – Bud Abbott and Lou Costello debuted on NBC radio.
https://www.youtube.com/watch?v=2SbCOiyKNak
"Other Important Events…"
1912 – Rube Marquard of the New York Giants set a baseball pitching record when earned his 19th consecutive win.
1945 – The first civilian passenger car built since February 1942 was driven off the assembly line at the Ford Motor Company plant in Detroit, MI. Production had been diverted due to World War II

1950 – U.S. carrier-based planes attacked airfields in the Pyongyang-Chinnampo area of North Korea in the first air-strike of the Korean War.

1962 – Jackie Robinson became the first African American to be inducted into the National Baseball Hall of Fame.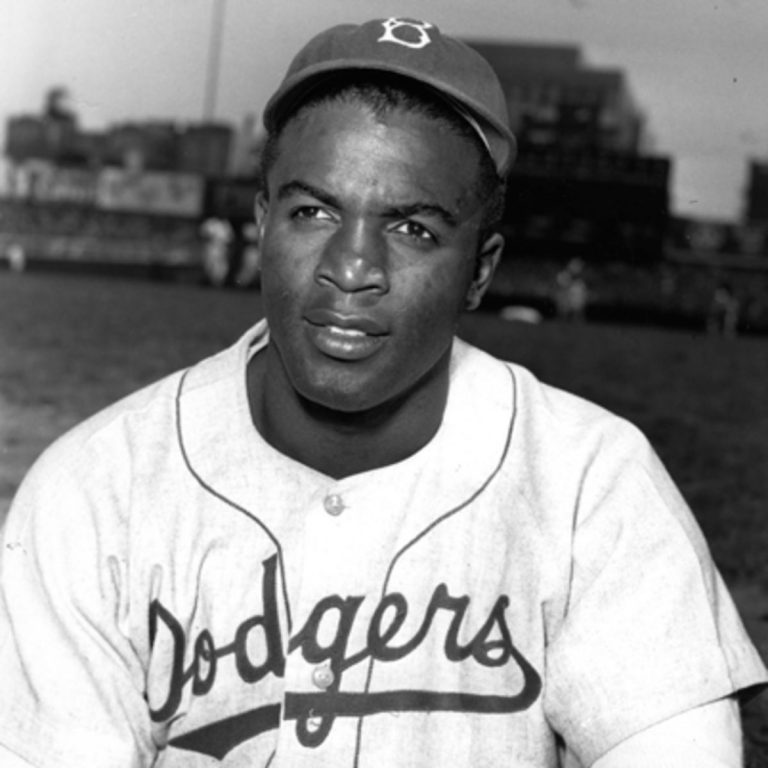 1969 – Brian Jones (formerly of the Rolling Stones) was found dead in his swimming pool at his Cotchford Farm, Hartfield, England, home.

1971 – Jim Morrison (Doors) died in Paris at age 27.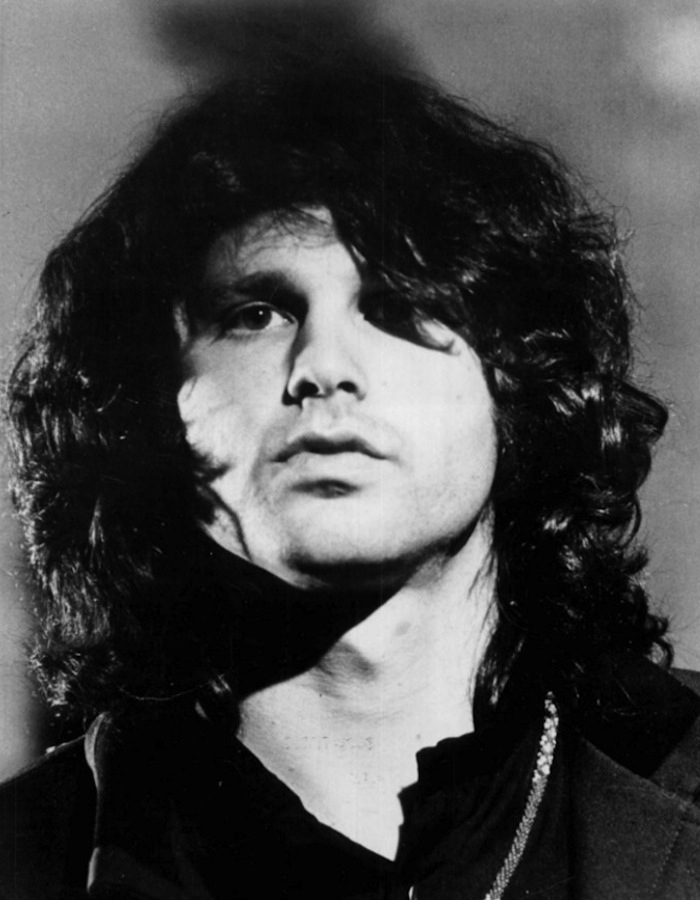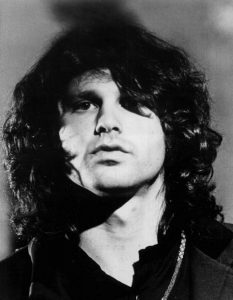 1974 – The Threshold Test Ban Treaty was signed, prohibiting underground nuclear weapons tests with yields greater than 150 kilotons.

1981 – The Associated Press ran its first story about two rare illnesses afflicting homosexual men. One of the diseases was later named AIDS.

1986 – U.S. President Reagan presided over a ceremony in New York Harbor that saw the relighting of the renovated Statue of Liberty.

1991 – U.S. President George H.W. Bush formally inaugurated the Mount Rushmore National Memorial in South Dakota.