"Born Today"
Malia Obama (18)

Alyssa Miller (26)

Melanie Fiona (32)

Isabeli Fontana (32)

The Situation (33)

Becki Newton (37)

Koko the Gorilla (44)

Elie Saab (51)

David Cross (52)

Ute Lemper (52)

Neil Morrissey (53)

Andrew Zimmern (54)

Victoria Abril (56)

Geraldo Rivera (72)

Queen Sonja of Norway (78)

Gina Lollobrigida (88)

Neil Simon (88)

Eva Marie Saint (91)

Calvin Coolidge (RIP)
"Died Today"
Charles Kuralt (Born:

September 10, 1934 / Died: July 4, 1997)

Eva Gabor (Born:

February 11, 1919 July 4 1995)

Barry White (Born:

September 12, 1944 / Died: July 4, 2003)

Thomas Jefferson (Born:

April 13, 1743 / Died: July 4, 1826)

John Adams (Born:

October 30, 1735 / Died: July 4, 1826)

James Monroe (Born:

April 28, 1758 / Died: July 4, 1831)
"Movies"
Click on the movie title to watch it's trailer.
"Music"
1832 – The song "America" was sung in public for the first time at the Park Street Church in Boston, MA.

1895 – The song "America the Beautiful" was first published.
1958 – The Everly Brothers held the UK No.1 position with 'All I Have To Do Is Dream.'

1964 – The Rolling Stones' "Tell Me" was released.
1964, – The Beach Boys started a two week run at No.1 on the US singles chart with 'I Get Around'
1966 – The Lovin' Spoonful's "Summer In The City" was released.  

1969 – The Rolling Stones released the single "Honky Tonk Women" in the U.K.

1969 – The Atlanta International Pop Festival began at the Atlanta International Raceway in Hampton, GA.

1970 – Cliff Richard released his 50th single 'Goodbye Sam, Hello Samantha.'
1974 – Steely Dan's Walter Becker and Donald Fagan play their final gig together in Santa Monica, California.

1976 – Elton John and Kiki Dee's "Don't Go Breaking My Heart" was released.
1976 – The Clash made their live debut supporting the Sex Pistols at the Black Swan, Sheffield, England.

1980 – The Beach Boys gave a free outdoor performance to an estimated 500,000 people in Washington.

1982 – Diana Ross began her first solo world tour at Giant Stadium in the Meadowlands.

1985 – In Philadelphia, PA, the Beach Boys were joined onstage by Mr. T on drums.

1986, The second Farm Aid benefit concert took place at Manor Downs Racetrack, Manor, Texas.

1987, Pet Shop Boys were at No.1 on the UK singles chart with 'It's A Sin'

1990 – 2 Live Crew released the single "Banned in the U.S.A."

1995 – The Ramones released "Adios Amigos."
"TV/Radio Today"
1964, The Rolling Stones appearance on 'Jukebox Dury' was aired on UK TV

1967 – Tom Jones appeared on the first telecast of CBS-TV's "Spotlight".

1970 – Casey Kasem hosted radio's "American Top 40" for the first time.
"Other Important Events…"
1934 – At Mount Rushmore, George Washington's face was dedicated.

1939 – Lou Gehrig retired from major league baseball.
1957 – The U.S. Postal Service issued the 4¢ Flag stamp.

1959 – The 49-star U.S. flag became official.
1960 – The 50-star U.S. flag made its debut in Philadelphia, PA.

1966 – U.S. President Johnson signed the Freedom of Information Act, which went into effect the following year.

1976 – The U.S. celebrated its Bicentennial.

1982 – Ozzy Osbourne married his manager, Sharon Arden.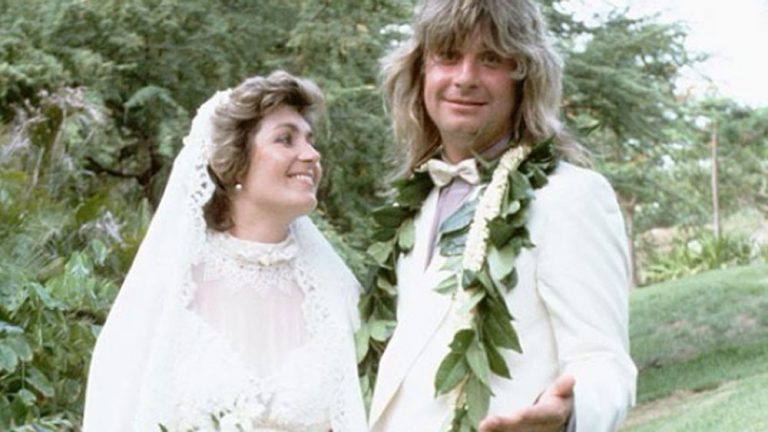 1995 – At Lollapalooza in George, WA, Courtney Love hit Kathleen Hanna (Bikini Kill).

1997 – The

Mars Pathfinder

, an unmanned spacecraft, landed on Mars.

1997 – Ferry service between Manhattan and Staten Island was made free of charge.