6. O.J. Simpson's Arrest and Trial (1994-1995) 
One of the most-watched trials ever on television was that of former NFL player O.J. Simpson. For nine months, viewers listened to testimony trying to connect him to the murders of his ex-wife, Nicole Brown Simpson, 34, and her friend, Ron Goldman, 26. The two victims were stabbed to death outside of Brown Simpson's condo in 1994 — while the Simpsons' young children slept in their bedrooms. Police immediately began questioning Simpson, eventually asking him to surrender. Instead, he got into his white Ford Bronco and led police on a two-hour televised chase. The "trial of the century" was notable for its many twists and turns — from flare-ups between the judge and a prosecutor to infighting among Simpson's many attorneys — but the most dramatic moment came when O.J. Simpson struggled to put on a glove found at the crime scene. His attorney Johnnie Cochran told the jury, "If it doesn't fit, you must acquit." On Oct. 3, 1995, 150 million Americans tuned in to learn the jury's decision: "We the jury … find the defendant, Orenthal James Simpson, not guilty of the crime of murder." Thirteen years later, Simpson ended up in prison for a different crime — a robbery case in Las Vegas. He was locked up for nine years until a judge granted him parole in 2017.
7. The Menendez Brothers (1989)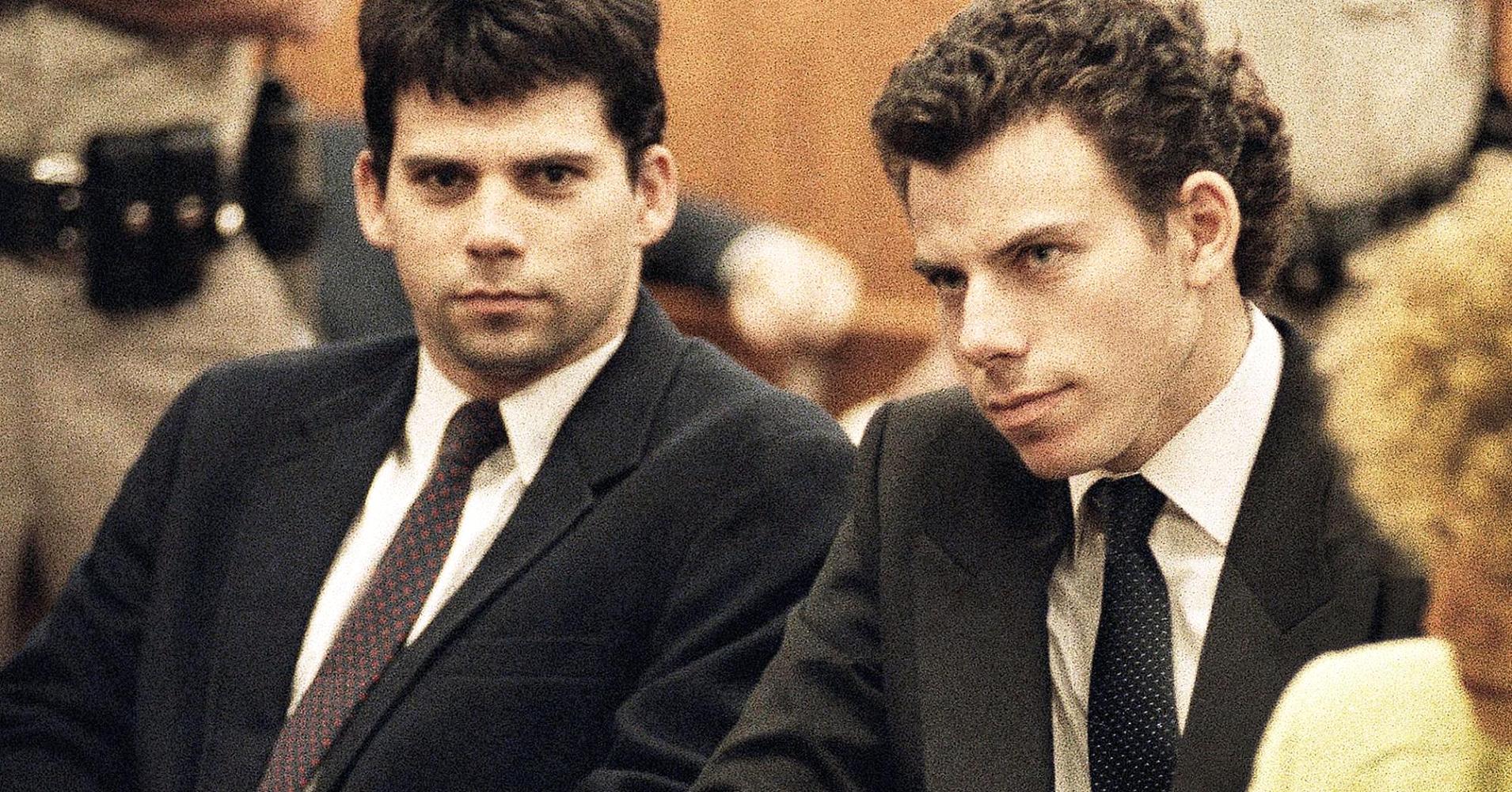 Did they kill their wealthy parents for their money, or were Lyle and Erik Menendez drove to murder because of a lifetime of abuse? Both theories played out in courtrooms twice, because the jury in their first trial was deadlocked. The brothers — now in their late 40s, but 21 and 18 at the time of the murders — killed their parents with shotguns in their Beverly Hills mansion. Jose was shot point-blank in the back of the head, and Kitty shot 15 times. At first, the brothers were not arrested, as they told police it was likely a Mafia hit or a bad business deal. But in the weeks that followed, suspicions mounted as the brothers began spending money from their parents' $14 million estate. Seven months after the murders, both brothers were arrested — and eventually convicted in 1995. Despite being sentenced to life in prison, both brothers got married while incarcerated and remain in contact.
8. Jeffrey Dahmer's Path of Terror (1978-1991)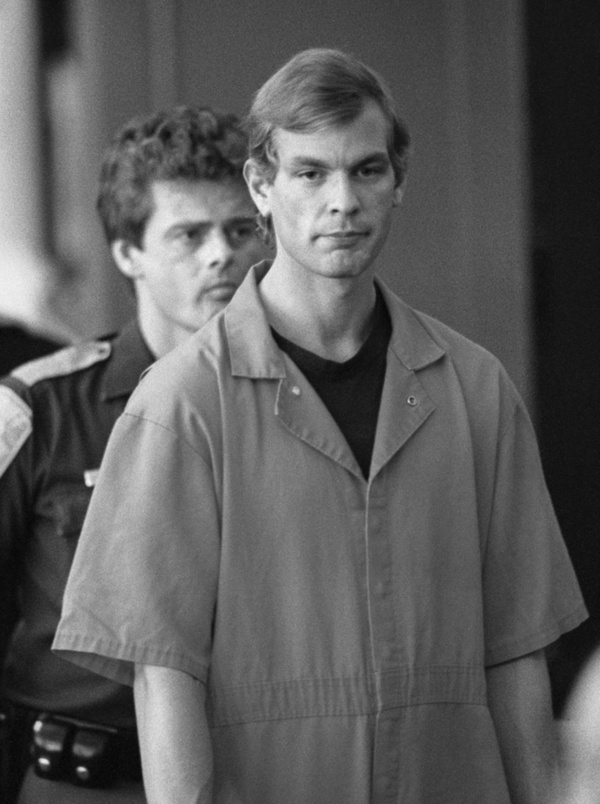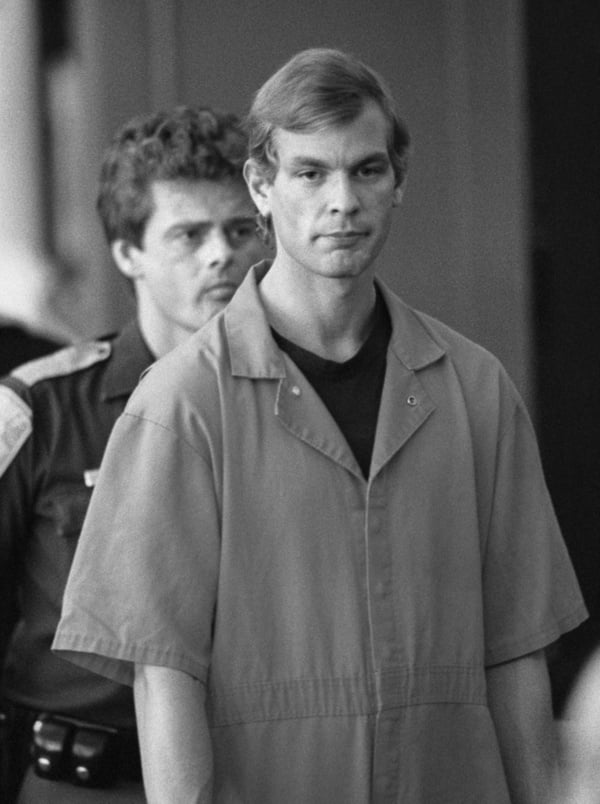 Serial killer Jeffry Dahmer victimized 17 men and boys over the course of 13 years, beginning in 1978. He tortured and dismembered his victims, often keeping their body parts — and sometimes eating them — in his Milwaukee home. Dahmer was finally caught after a man he had handcuffed in his apartment managed to escape. The investigation revealed that Dahmer, a chocolate factory worker, had been luring men he met at bars to his home, where he would drug and murder them. He was sentenced to 15 life terms for the killings. But after just about two years in prison, the 34-year-old was beaten to death during a work detail in 1994.
9. Ted Bundy's Rampage (1974-1978)
Serial killer, kidnapper, rapist and prison escapee Ted Bundy victimized women for several years in the mid- to late 1970s. Prior to his execution in 1989, he admitted to at least 30 murders, but investigators believe there were many more. The killings started in the Northwest a couple of years after Bundy graduated from the University of Washington with a degree in psychology. The victims often resembled his college sweetheart, a breakup that tore him apart. The mass murderer went to prison in 1976 but escaped twice — killing several more women along the way. He was finally caught on Feb. 15, 1978.
10. Charles Manson Murders (1969)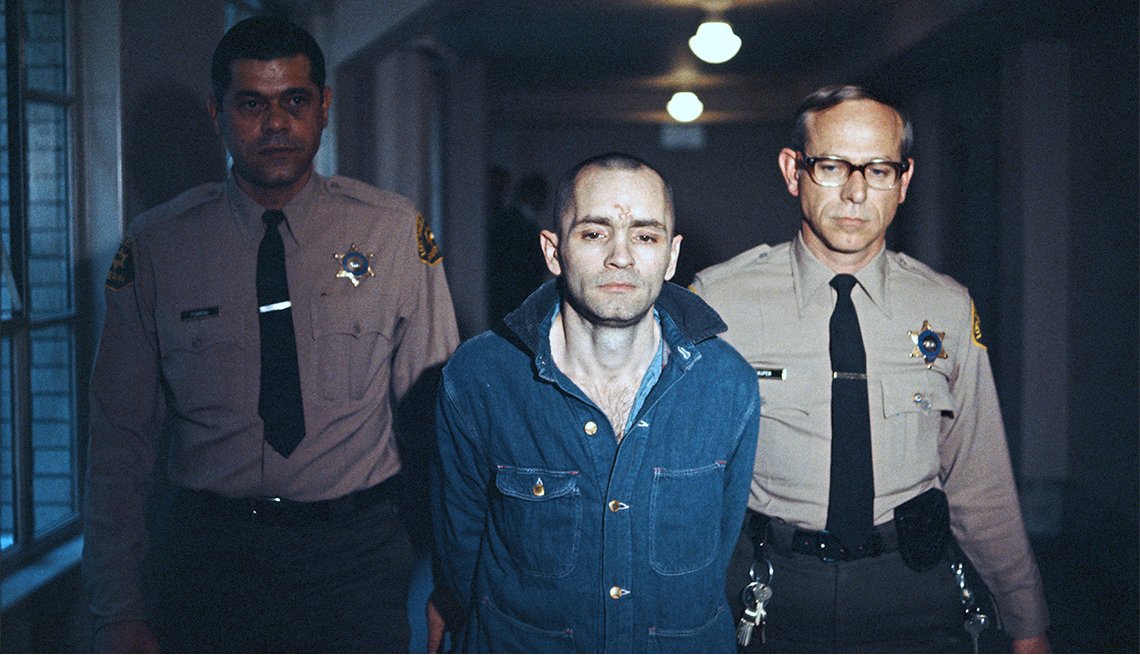 In August 1969, the Manson Family cult killings in Los Angeles stunned the nation. The most notorious was the brutal murders of pregnant actress Sharon Tate and four others at her Benedict Canyon home. The cult's leader, Charles Manson, was sentenced to several life terms and died in 2017 at 83. Several of his followers are still serving life sentences in prison for those five murders, as well as four additional killings. One of the reasons Manson gave for the killings referred to the Beatles' song "Helter Skelter," which he wrongfully interpreted as a call for a violent race war.
Credits: aarp.org
Share this story on Facebook with your friends.