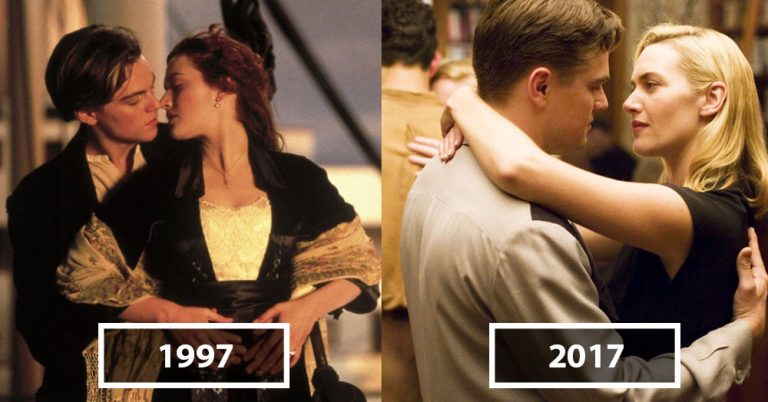 Titanic released in 1997 and broke many box office records, as well as earning nominations across the board at the Golden Globes and Oscars. We fell in love with Jack and Rose's story and were heartbroken by that ending. Even star Kate Winslet agrees, Jack could have a fit! See what the cast looks like almost 20 years later.
VICTOR GARBER (THOMAS ANDREWS)
Garber, who played ship creator Andrews in Titanic, is one of those actors who seems to be in everything. A few of his select credits? Tuck Everlasting, Legally Blonde, Milk and Argo, as well as Alias, Eli Stone, Legends of Tomorrow and Web Therapy on TV. He's a close friend of Jennifer Garner from their Alias days and is the godfather of her eldest daughter, Violet.
SUZY AMIS (LIZZY CALVERT)
For Amis, who played Lizzy Calvert, Rose's great-granddaughter, Titanic was one of her last acting roles (she had just three more parts before quitting the biz entirely). However, she's not too far away from Hollywood, as she's married to Titanic's director, James Cameron, and has been since 2000 (the couple met on the film's set). Since then, she's focused on activism, spearheading initiatives like Red Carpet Green Dress, focusing on sustainable fashion, and Food Choice Task Force, which aims to show how eating meat can impact the environment.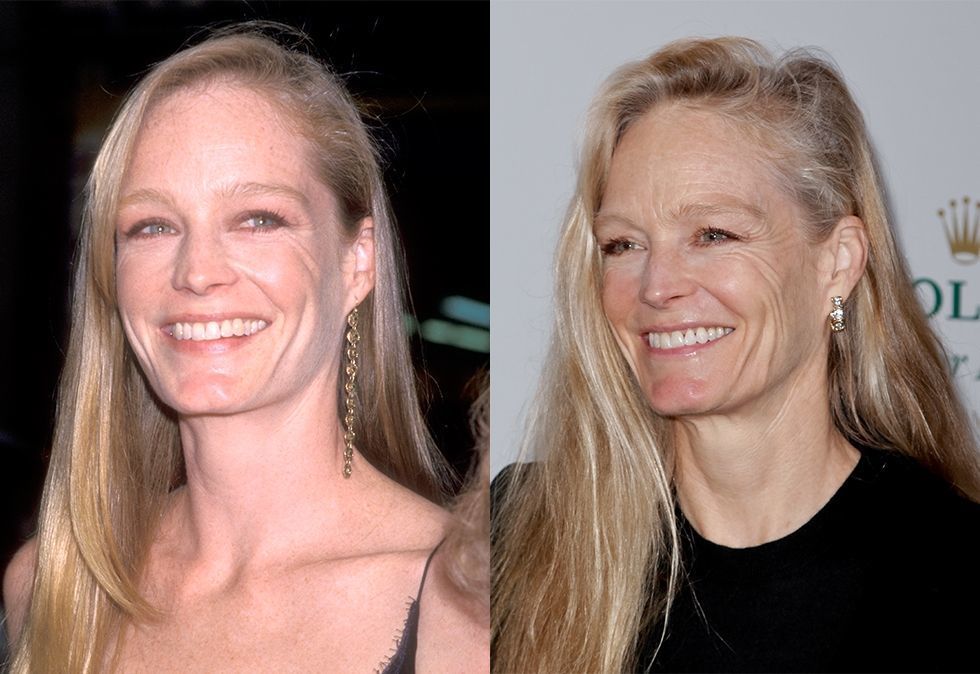 LEONARDO DICAPRIO (JACK DAWSON)
Like Winslet, DiCaprio's career took off after Titanic, and he became a darling of famed director Martin Scorsese, nabbing roles in movies like The Departed, Gangs of New York and The Aviator. He finally won his long-awaited for Oscar in 2016, for the film The Revenant, with Winslet cheering him on throughout awards season. When he's not making movies, DiCaprio is a vocal activist for taking action on climate change, speaking at the United Nations and hosting an annual auction to raise money for the cause. (And at the Saint-Tropez event this year, he reunited with Titanic costars, Winslet and Billy Zane.)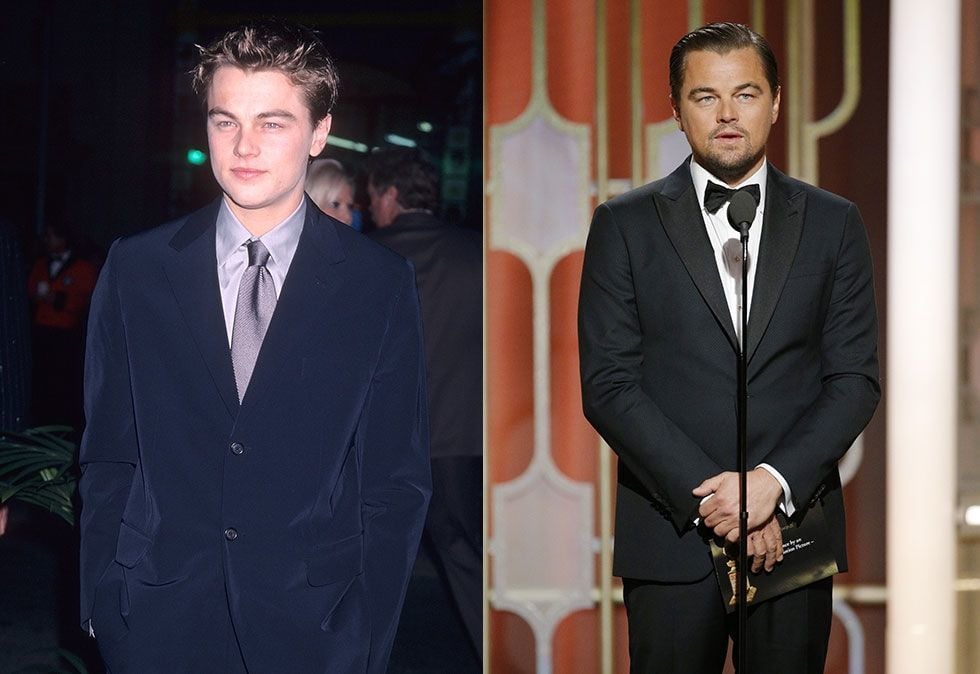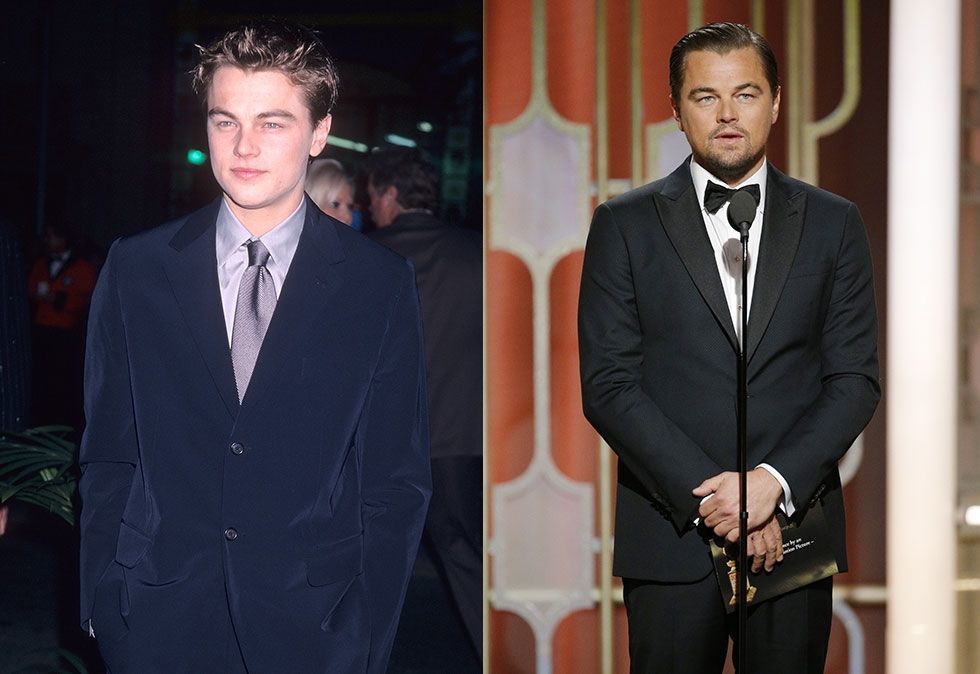 KATHY BATES (MOLLY BROWN)
By the time Bates starred in Titanic as the "unsinkable" Molly Brown, she was already an Oscar winner (in 1991, for Misery). After the film wrapped, she continued to star in screen success after screen success, like Midnight in Paris, About Schmidt and Revolutionary Road, which reunited her with Winslet and DiCaprio. Over the past few years, she's embraced television with great results, thanks to her talked-about roles in shows like Harry's Law, American Horror Story, and Feud. She's had some personal health battles, too: she was diagnosed with ovarian cancer in 2003, and breast cancer in 2012, but has beaten both diseases.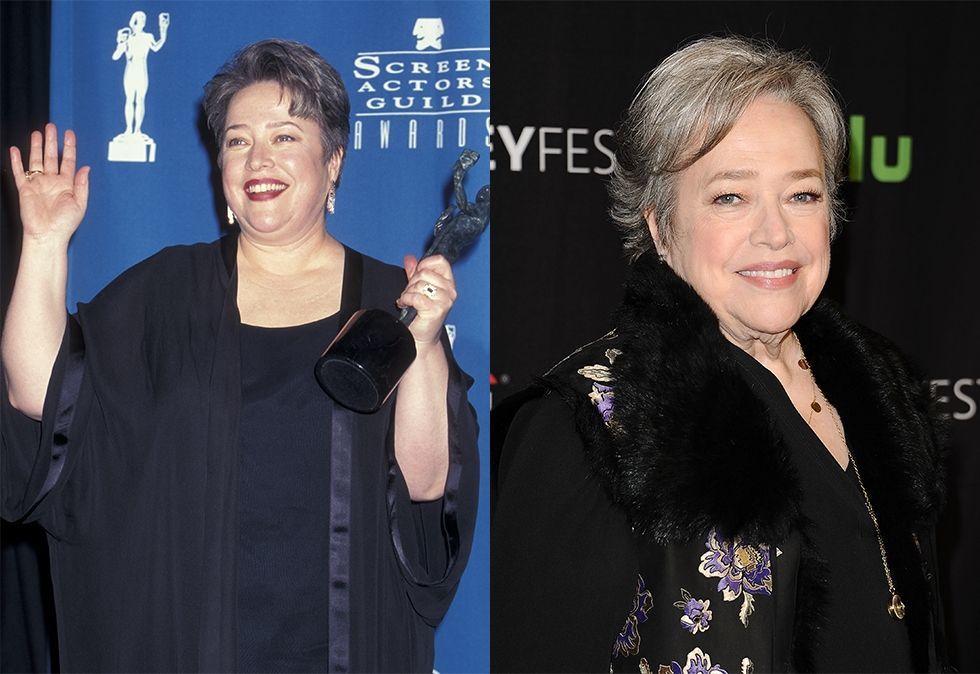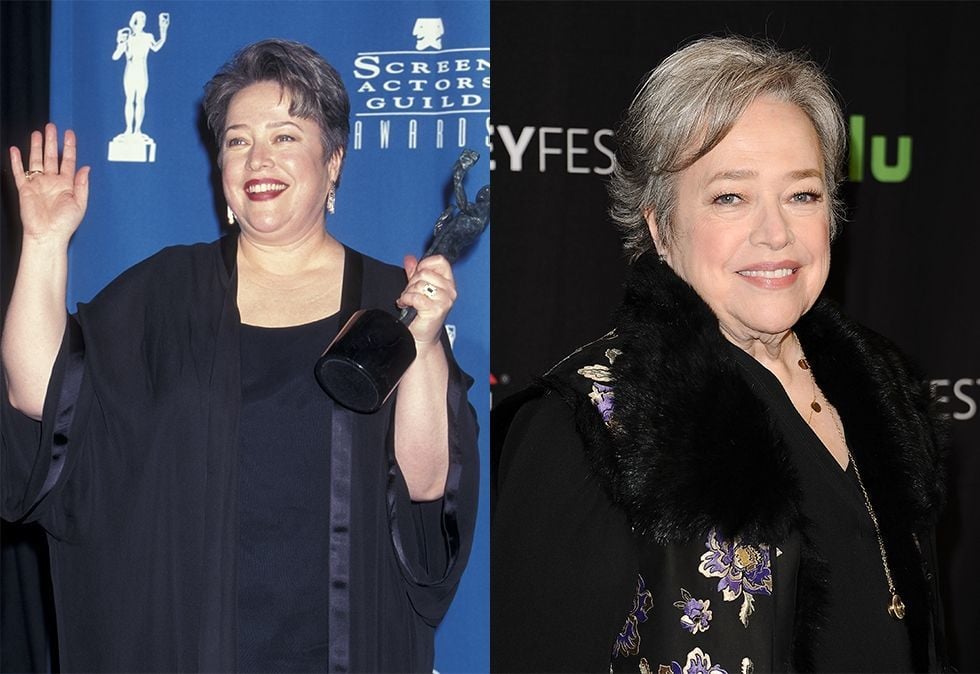 KATE WINSLET (ROSE DEWITT BUKATER)
The better question is where hasn't Winslet been? In the 20 years since Titanic's release, she's become one of the most respected actresses in Hollywood. She won an Oscar in 2008 for The Reader (that is, after racking up five other nominations — and one more since then), as well as Golden Globes in 2016 (for Steve Jobs), 2012 (Mildred Pierce) and two in 2009 (The Reader and Revolutionary Road, which saw her teaming up with her Titanic co-star Leonardo DiCaprio). She's married to businessman Ned Rocknroll and has three children: Mia, Joe, and Bear. And though she's a long way from her Titanic days, she's still super close with costar DiCaprio, who walked her down the aisle at her wedding to Rocknroll and who she continually gushes about during interviews.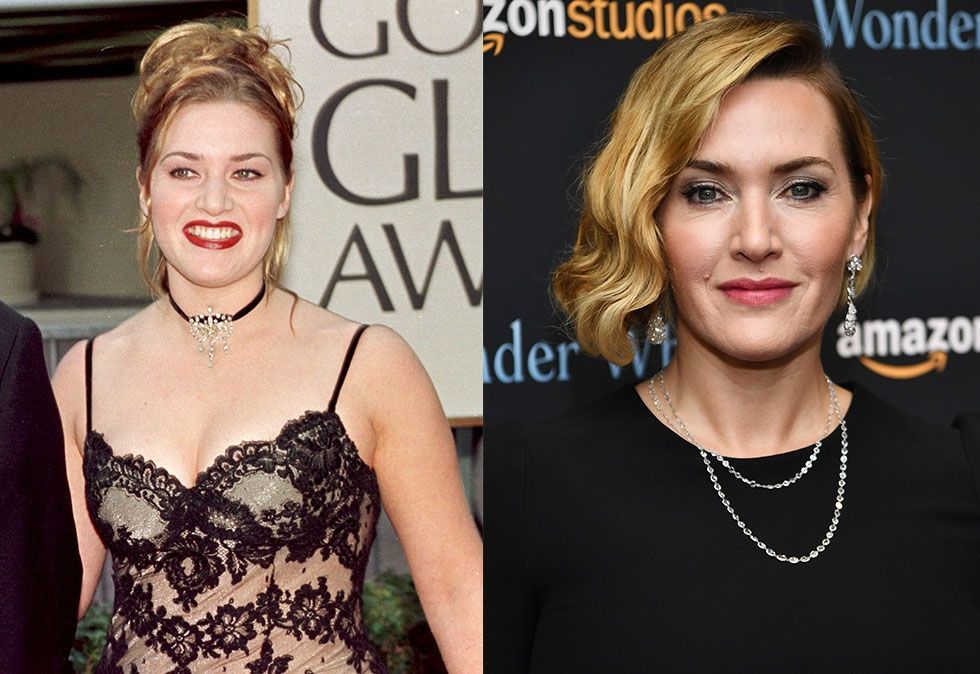 FRANCES FISHER (RUTH DEWITT BUKATER)
We may not have loved Frances Fisher in Titanic because Ruth was just trying to force her daughter into marriage because they were poor, but we got to give her props. Frances has staked her career on playing strong women (strong headed and strong-willed), after Titanic in films like True Crime, House of Sand and Fog, Laws of Attraction, The Kingdom, and The Lincoln Lawyer. In 2014, Fisher began starring in the ABC drama series Resurrection. In 2015 she played the mother of Ryan Reynolds character in Woman in Gold.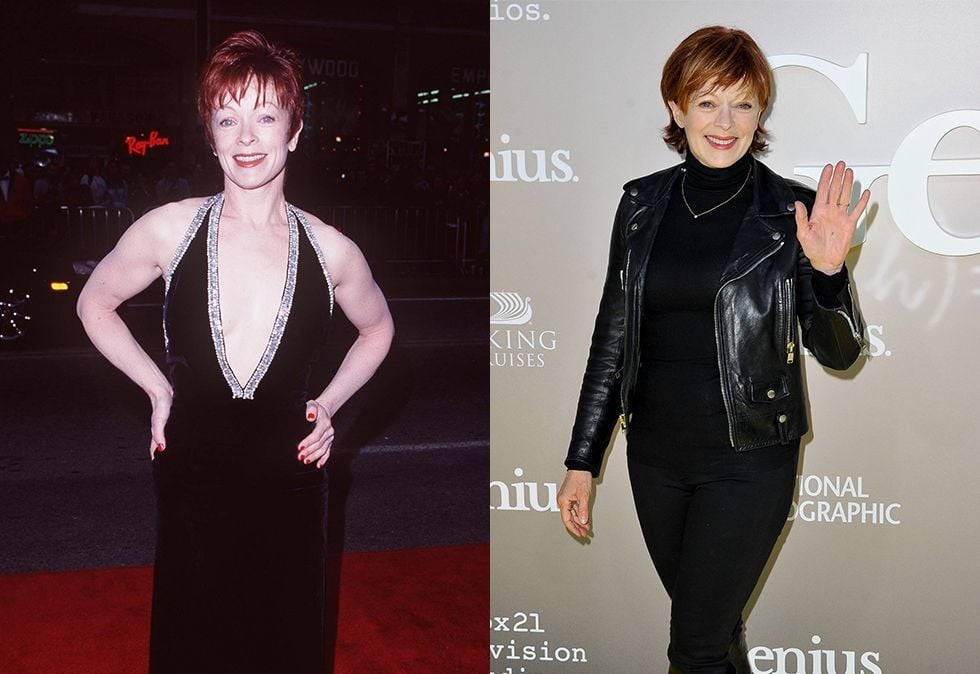 DAVID WARNER (SPICER LOVEJOY)
Warner's character, Lovejoy, had an ironic name, as he was one of the least joyful characters in the entire movie. The man who plays him, Warner, can crack a smile. After Titanic, he appeared in films like Planet of the Apes and Black Death, and just wrapped filming on Mary Poppins Returns, which premieres next year.
DANNY NUCCI (FABRIZIO)
Jack's best friend didn't make it off the Titanic (RIP!) but his real-life counterpart has fared much better. He's been working since, particularly on television, appearing on shows like NCIS, CSI, Arrow, and Castle. Since 2013, he's starred on the Freeform series The Fosters. He's also married to fellow actress Paula Marshall.