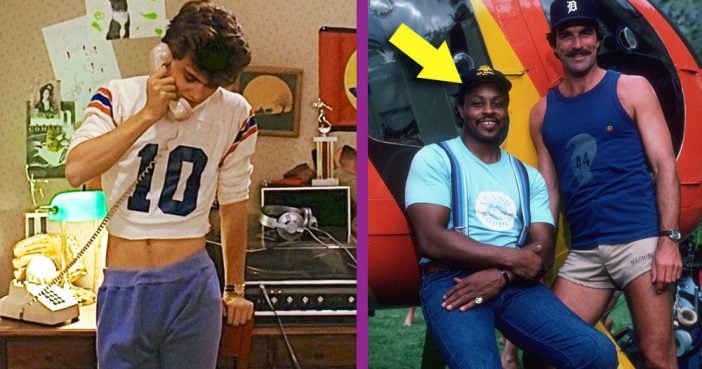 6. Miami Vice Suits
If any man you encountered during the 80s watched Miami Vice, chances are they dressed like Don Johnson at some point, or at least wanted to. Throughout the mid-to-late 80s, and even into the early 90s, Don Johnson set the trend for a t-shirt under pastel suits, no socks, rolled up sleeves, and Ray-Ban Wayfarers. The style died out during the early 1990s, but Miami Vice had influenced a whole generation of wannabe cool detectives.
7. Sweaters Draped Over Your Shoulders
If you think a popped collar made you look like a preppy idiot, try a sweater draped over your shoulders. Just don't try both at the same time or you might go blind looking in the mirror. This look pretty much screams that you're the bad guy in a movie who is going to challenge the hero to a downhill skiing competition at his dad's resort.
8. Fanny Packs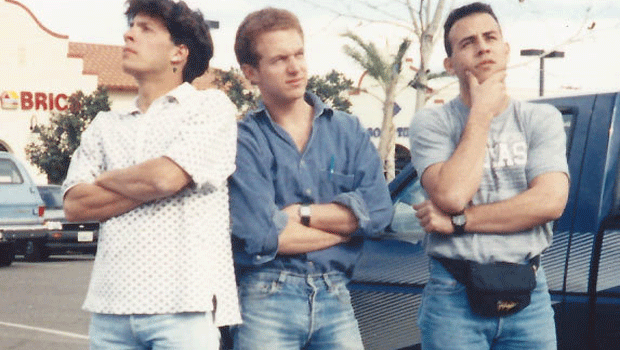 Fanny packs are like roaches — nobody seems to like them, but they just won't die. Since their rise to prominence during the 1980s, the fanny pack hasn't really gone away since, even making a brief comeback in some circles as recently as the 2000s.
9. Neon Anything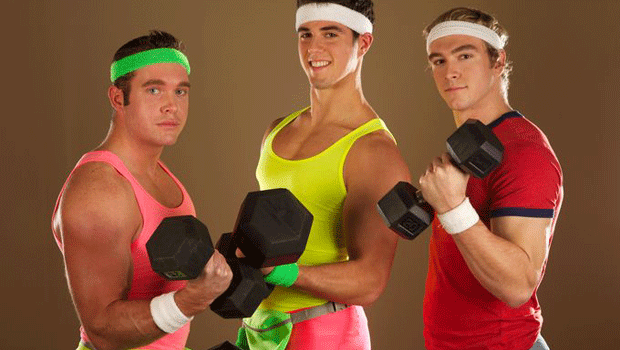 The 80s were a very bright time! Without any warning really, the 80s were all about neon colors for anything and everything. It was like a world full of bicyclists who didn't want to get hit by cars at night. Thankfully, once the 90s came rolling around, the neon colors of the 80s stayed in the past.
10. Parachute Pants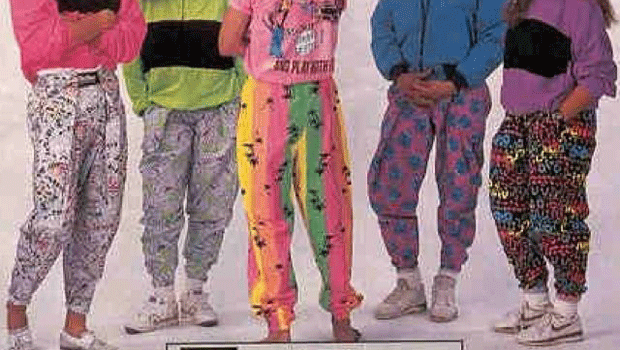 The 80s was a decade of testing out fashion and seeing how cool or ridiculous you could look. Parachute pants definitely made you look ridiculous. Parachute pants were especially common with the break-dancing crowd, making break-dancers stand out more.