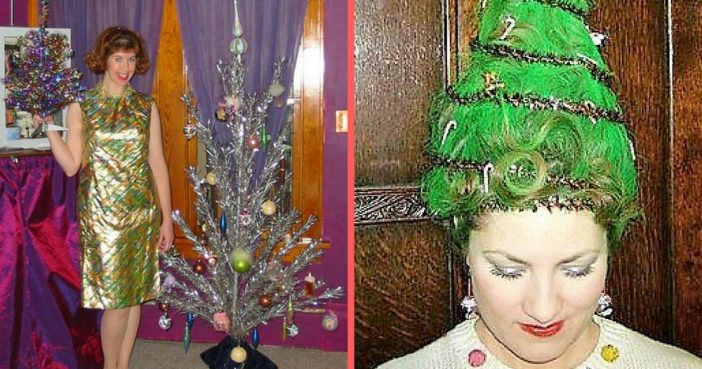 Let's check out some festive holiday and winter fashions!
"Deck the halls with boughs of holly, Fa la la la la la la la!
'Tis the season to be jolly, Fa la la la la la la la la!
Don we now our gay apparel, Fa la la la la la la la!
Troll the ancient Yuletide carol, Fa, la la la la la la la!"
This is the first verse to the all-time favorite Christmas song "Deck the Halls" and a reminder of how many of us love to dress-up and celebrate the upcoming winter holiday season.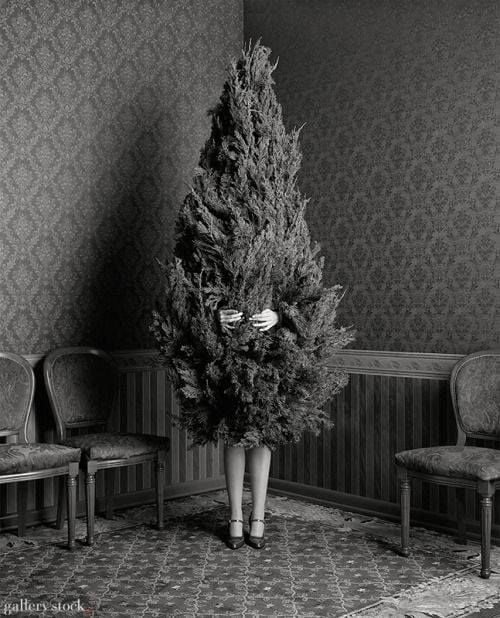 Being said, some of us REALLY want to celebrate the winter holiday season-not only in spirit- but by enthusiastically and whimsically, jazzing up their wardrobe a bit to attend a holiday event or party.
Personally, I don't think I could see myself draped like a Christmas tree, or dressing like the "Gingerbread Man," but I do enjoy watching others who have joyfully put together their own personal holiday get-up and fashion statement.
RELATED: Most Popular Christmas Toy from Christmas' Past
I've participated in several Christmas-themed fundraising, Walkathons or Runs just to smile and laugh at fellow participants in their hopes to win a prize for the best-designed costume. Some of these totally hilarious get-ups must have taken days to create and put together.
Outrageous, comical Christmas and Winter fashions from the last 80 years
Although the Christmas celebration has been around for a few centuries; in 1870, December 25th (Christmas Day) became an official federal, Christmas Day holiday in the United States.Christmas traditions, such as gift-giving, sending holiday-themed cards, decorating trees, and stylish feminine fashions became the norm during the latter part of the 19th-century.
Just for some fun, I thought I'd search through internet photos and gather together some outrageous, unique, one-of-a-kind (couture) Christmas holiday and winter-related ensembles created throughout the last 80 years of fashion, and add some fitting comical statements to go with each one.
Edwardian (Titanic) Era (circa 1901-1919)
"I'm making a festive fashion statement!"
The Flapper (Great Gatsby) Era (circa 1920-1930)
"No one can match this crown!"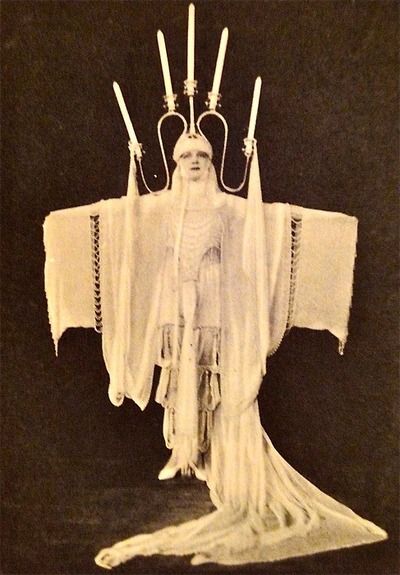 The Great Depression Era (circa 1930-1940)
"Oh Christmas tree, O Christmas Tree how lovely are my branches!"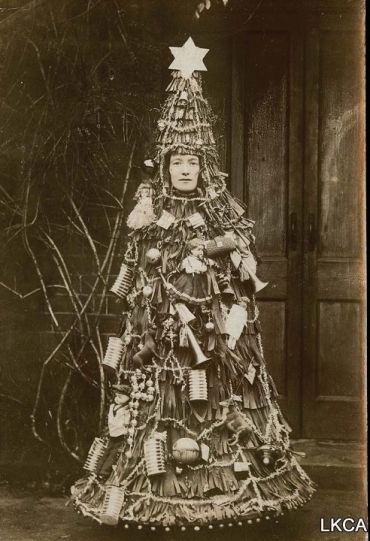 More Winter Fashions: The Wartime Era (1940s)
"Glenda-good witch of the North-your Christmas dress is ready and waiting."
 The Mid-Century Modern, Atomic Era (1940s-1960s)
"I tried to look my best to match the sprinkling metallic Christmas tree."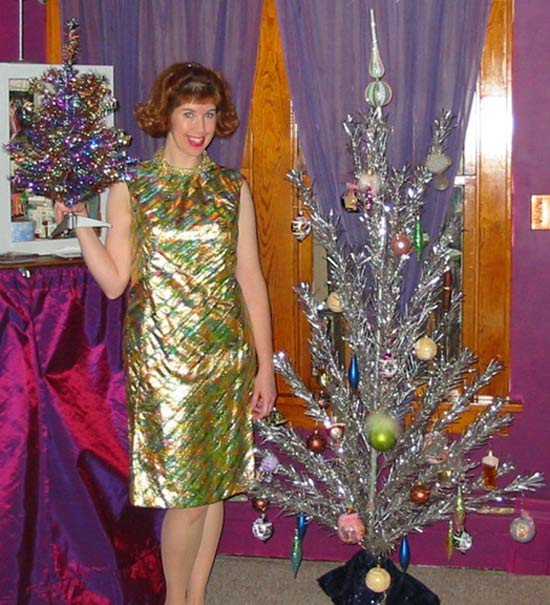 "I need a hairdo that will make me the queen of the Christmas dance!"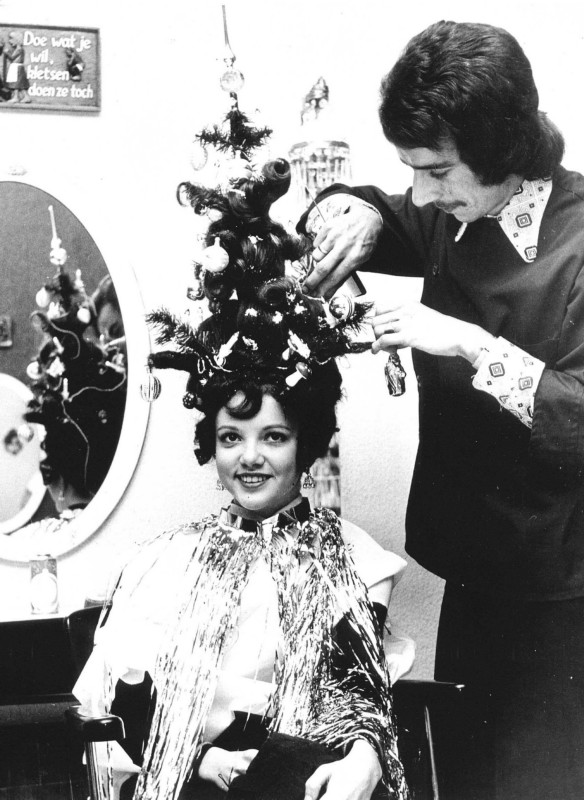 Hippie and Disco Fever Era (late 1960s-1970s)
"I love cute little deer so much, I decided I wanted to look like one!"
(Let's not forget '70s fashions for the guys!)
The Yuppies and Hip-Hop Era (1980's)
"Beam me up, Scotty!"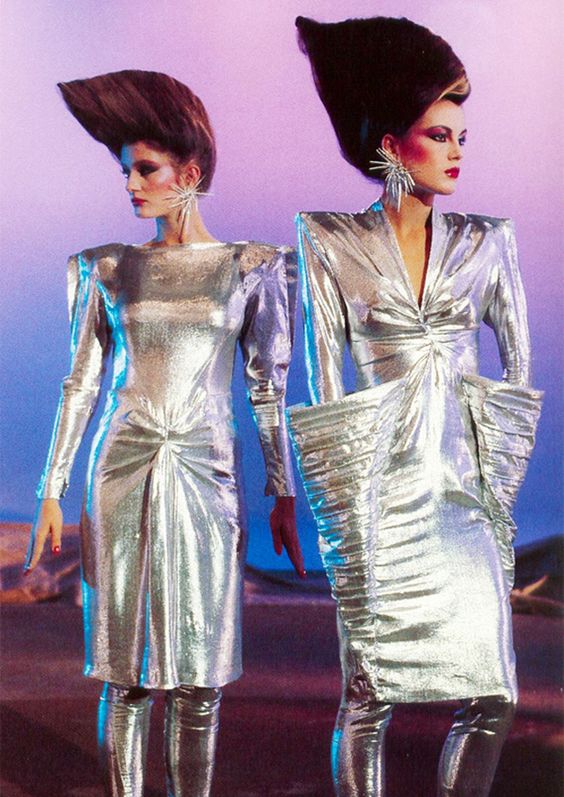 "O Christmas tree, O Christmas tree…Much pleasure doth you bring my hair!"
Grunge and Indie Era (1990s-2000)
"You're a mean one, Mr. Grinch, but I love your fur!"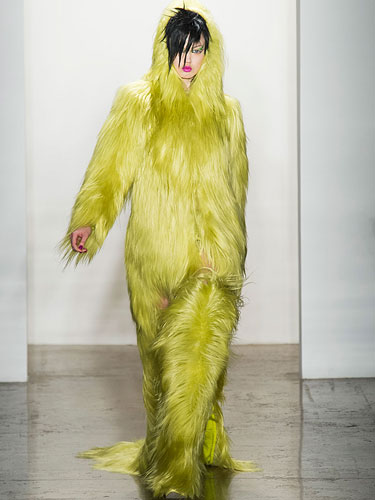 Winter Fashions: "Snowflake, snowflake dance around. Snowflake, snowflake, try and touch the ground?".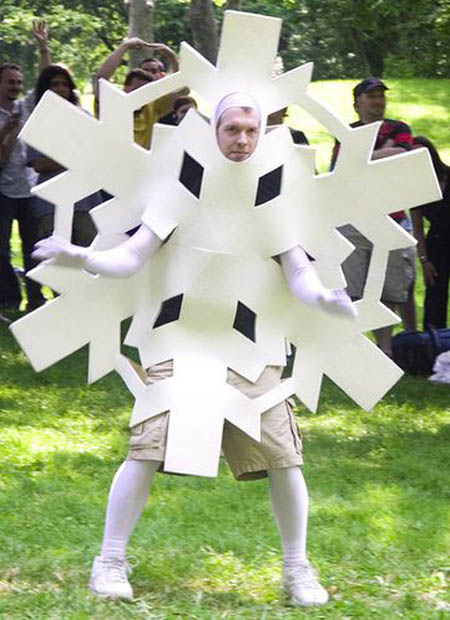 Into the Millennium (2000—)
"Can someone please show me how to make a bow?"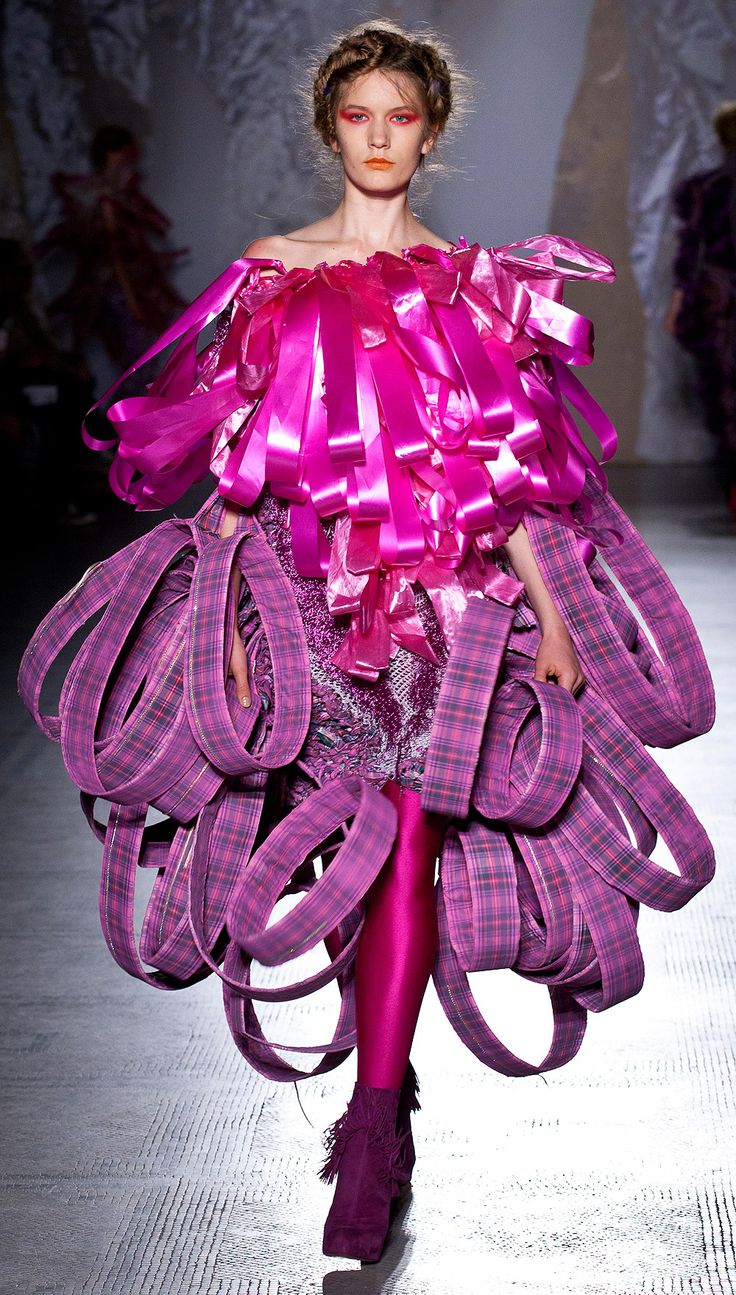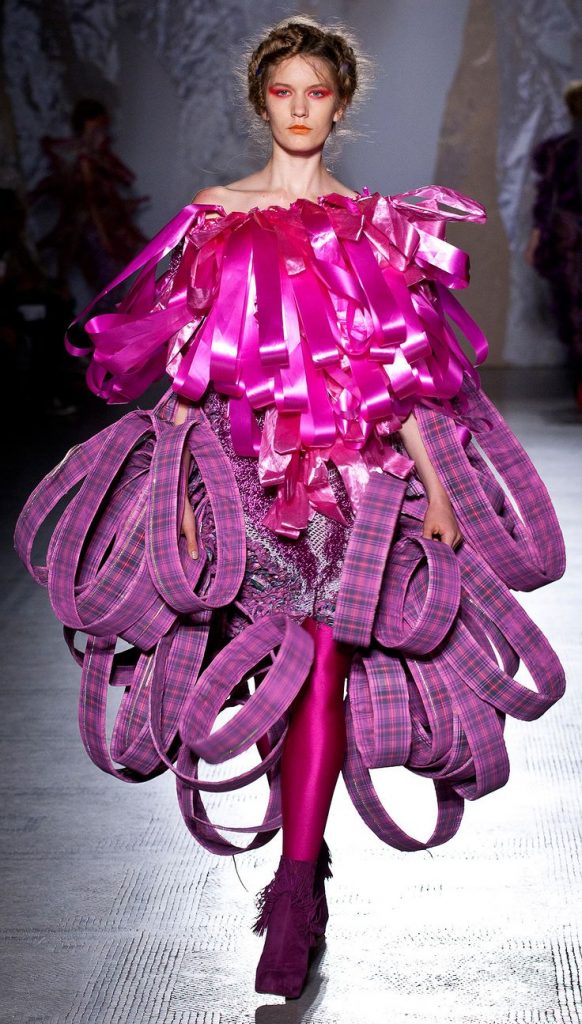 And for the guys-
"Honey, I think your knitting instructions for this outfit were incorrect."
Below is an instructional video about how to make a Christmas Tree Skirt!
 Last but not least, let's not forget about our four-legged friends.
"O come, all ye faithful, and don't forget to bring us a doggy treat!"