Brides look high and low all over the world for the perfect dress. They are told that this will be the most important day of their lives, so it's only natural that they want to find the best dress to spend that day in. They want something that represents them. Something that incorporates things that they like. Sometimes wedding dresses can be as unique as the woman wearing them. Here are 19 examples of some of the strangest dresses around.
1. The Styrofoam bride
Now, now, I know your groom-to-be may have whispered that you are the only dish he wishes to have, whilst you were both finalizing the wedding menu – but to take it literally, really?!?!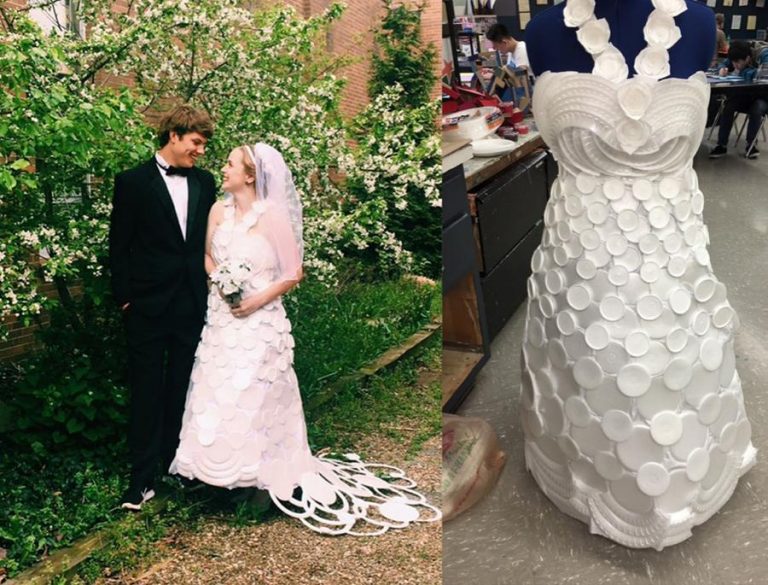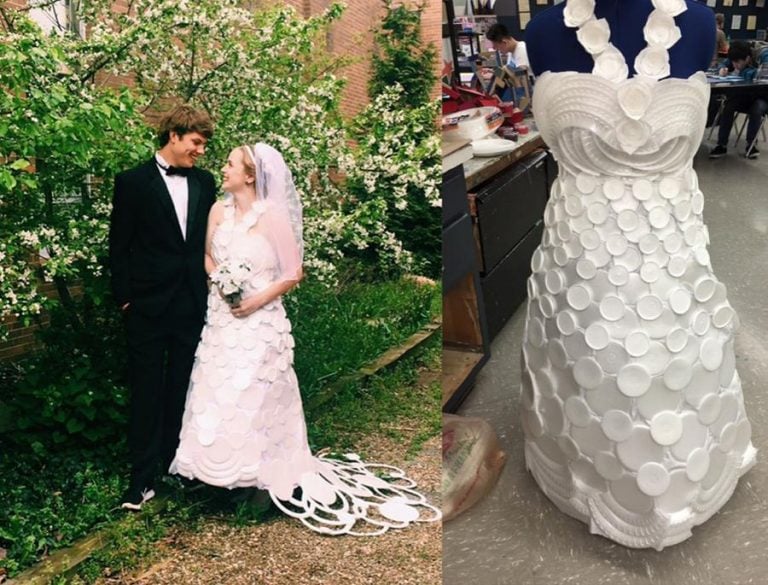 2. The bottle-cap bride
Now this bride has un-capped a thousand bottles, and perhaps more, to make this bridal (?) dress. All we hope is that she has recycled the bottles … coz that eco-friendly gesture would be a redemptive token for this eyesore! Sorry, couldn't hold it for any longer!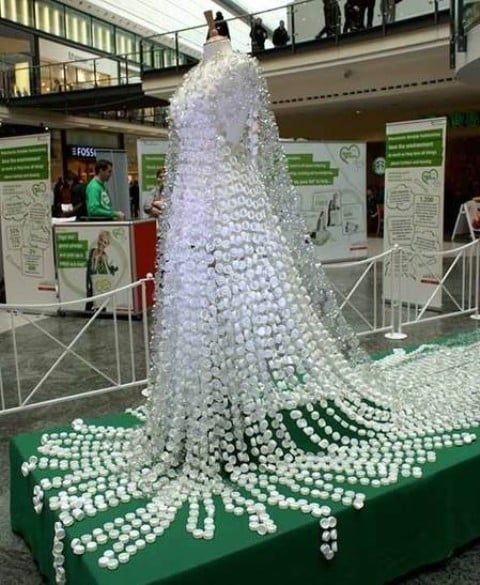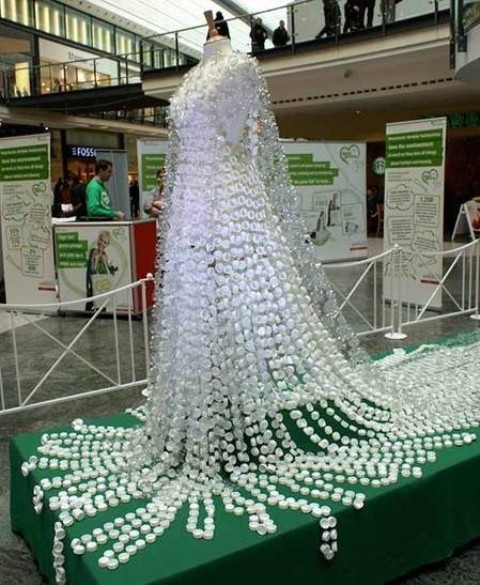 3. The balloon bride
"'I want to look like a balloon,' said no bride ever," held true for me until I saw this bride! Hello, hello, mike testing … 1,2,3 … This is an important announcement … all guests are requested to keep forks and other types of pointy objects away from the bride! The adults are requested to ensure that your kids get the message too. Thank you.
4. The octo-bride
Okay, I am sorry but what was the logic here again? That's right – you got nothin'. Now, could you please let go of the hideousness – that is the octo-dress! It is your wedding, not a fancy dress competition!
5. The tampon bride
This dress, designed by Yves St Laurent in 1965, bears a too-bad-to-be-true resemblance to a tampon. Do you hear the marriage officiator saying, 'do you take this tampon for your lawfully wedded wife?' And do not say, 'I do!' That's some REAL danger there!
6. The condom bride
This bride believes in 'safety.' And we are glad. But dear Ms. Bride, if you wanted to supply him a never-ending stock for the wedding night and the nights that follow, you should have known – worn condoms cannot be used again!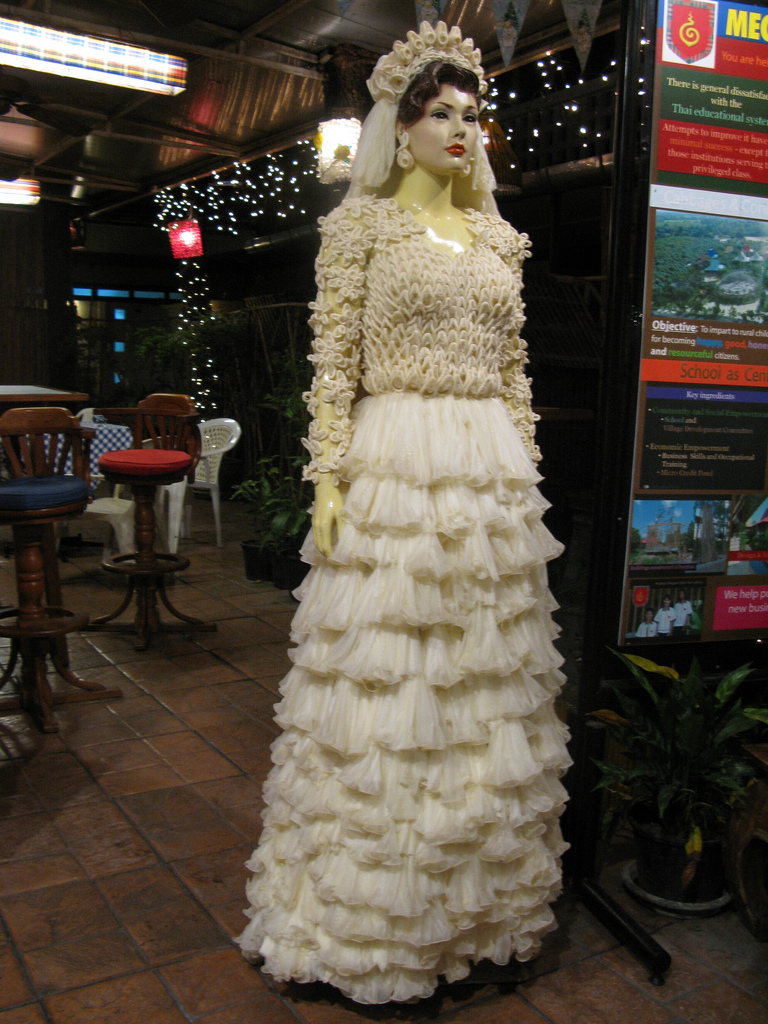 7. The 'light-ing up your life' bride
Another bride who took her husband-to-be's words on their literal value. He must have said, she lights up his life and guess what – she actually BECAME the light of his life!! Tadaa …