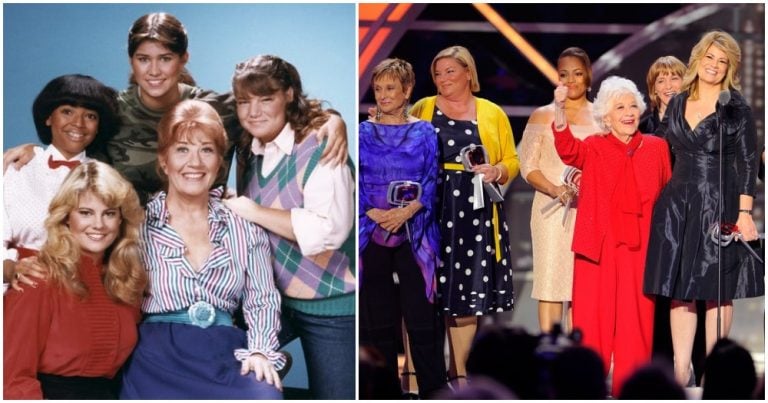 A spin-off of the sitcom Diff'rent Strokes, the 80s sitcom Facts of Life was born and rocked American televisions form 1979-88, just recently celebrating its 40th anniversary. It was a popular and well-loved show tracing the journey of maturing women through life. It also served as the launching pad for some now really famous stars including George Clooney, Molly Ringwald, Mayim Bialik, Seth Green, among others. Let's take a look at what the famous cast of Facts of Life is up to today!
Lisa Whelchel As Blair Warner
Blair's character started off as the unruly and rebellious girl in the group. However, as Jo came in the second season, Blair was made more docile. We remember her as the perky and beautiful girl that captivated our hearts. Post the show, Lisa went on to try her luck in singing, reality TV and acting in several television movies. One of her songs in her Christian music album called All Because of You went for a Grammy award nomination.
Nancy McKeon as Joanna Marie "Jo" Polniaczek
Taking on the fractious qualities that Blair initially possessed, Jo won hearts by her witty dialogues and fearless attitude. She brought in more life to the group of girls and saw to it that nobody crossed her. Nancy made her name in Facts of Life and went on to bag several roles in television movies. She played the role of Jinny Exstead on The Divsion, among many others. She found television movies to be her comfort zone. Currently, she is married to her long-time boyfriend and has two children.
Kim Fields As Dorothy "Tootie" Ramsey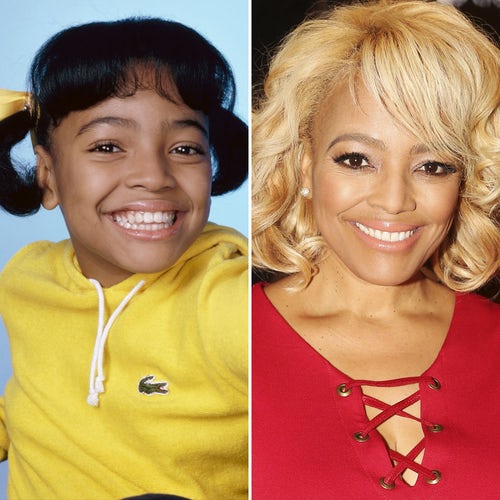 The little Tootie on the show was perpetually on her roller skates. Her role as Dorothy Ramsey spanned the whole course of the show. Once the show ended, Fields stayed on screen for quite some time before taking on mainly directorial work. She was seen on the show, Living Single from 1993-98. She was also seen in all of the Facts of Life reunions.
Charlotte Rae As Mrs. Edna Garrett
She was the reason the spin-off of Diff'rent Strokes was possible. Her character of housekeeper and caretaker on the show gradually evolved over time. In taking care of the group of girls, she also holds them together. Towards the end of the show, she had created her own business. Now 90, Rae can still be seen on red carpet events. After Facts of Life, she remained on-screen and enjoyed a long and prosperous career. Apart from that, she gave her voice for Itsy Bitsy Spider, and The Brothers Flub. 
Charlotte Rae passed away August 5, 2018. We Remember.
Mindy Cohn As Natalie Green
Known for her fun personality and bubbly attitude, Mindy Cohn became part of the Facts of Life cast after Rae ran into her at prep-school. Rae genuinely admired Mindy Cohn's personal self-image and asked for a recurring role to be created for her on the show. From Rae's request, the adored Facts of Life character Natalie Green was born! Her acting skills are great, and she also has made a career accepting voice acting roles. Mindy's talent as a voice-actor became evident during her time as the voice behind Velma Dinkley in the 2002 Scooby-Doo franchise. Mindy has done numerous shows and film appearances post her role as Natalie Green on The Facts of Life.
Cloris Leachman As Beverly Ann Stickle
One of the funniest actors on the show, Leachman came in to step into Rae's shoes. When Mrs. Garrett left for Africa, Beverly was there to take her place. Cloris is extremely talented and has won 8 Primetime Emmy Awards in her career! After the show, she went on to take roles in Raising Hope, Malcolm in the Middle, and Dancing with the Stars.
McKenzie Astin As Andy Moffett
If you smelled trouble on the show, it was probably Andy Moffett, played by McKenzie Astin. He came to show at the age of 12 and did not go until the very end. Forever looking for a source of income, Andy's character added liveliness to the show. After the show ended, Astin went big on more television shows and also motion pictures. You must know him from the popular shows like Psych, Grey's Anatomy, House and some movies like The Evening Star, The Last Days of Disco, and Wyatt Earp. Currently, he is the Director of the Program at Theater Arts program at Johns Hopkins University.
Apart from this team of talented actors, there were several who made appearances on the show and made it as famous as it has become. Some of these stars were George Clooney, John Lawlor, Julie Piekarski, and others.
Credits: kiwireport.com