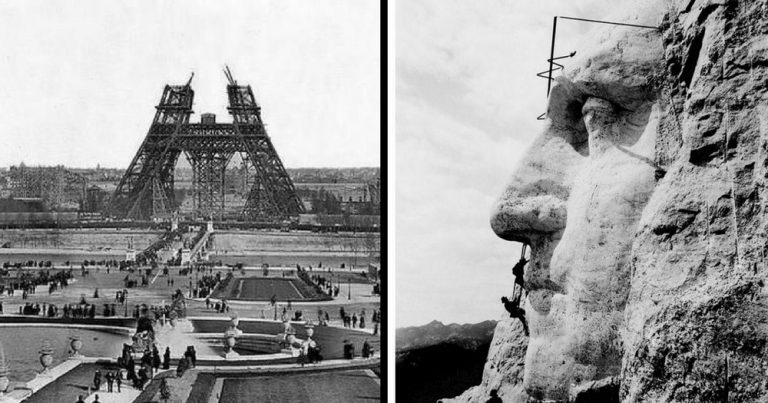 If you think you know your history, get ready to be humbled. The rare photographs below show a different perspective of historical events, and you probably wouldn't find them in any school textbook.
1. Construction Of The Statue Of Liberty (1884)
What's even more amazing about this image is it shows the statue being constructed in Paris. We wonder how they delivered it to America. We're pretty sure Fed-Ex wasn't around back then.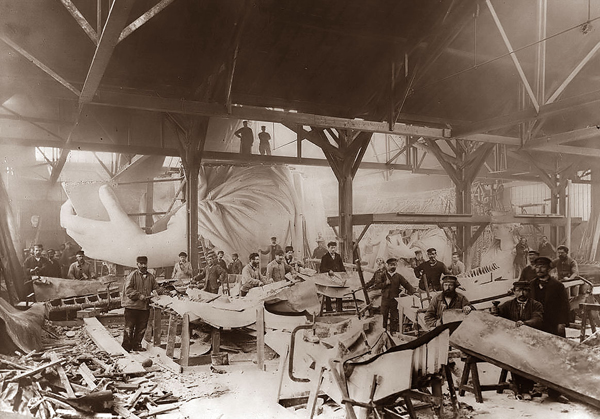 2. Mount Rushmore Being Carved (1932)
Specifically, this is the head of George Washington. Just look at the size comparison between America's first president and those construction workers.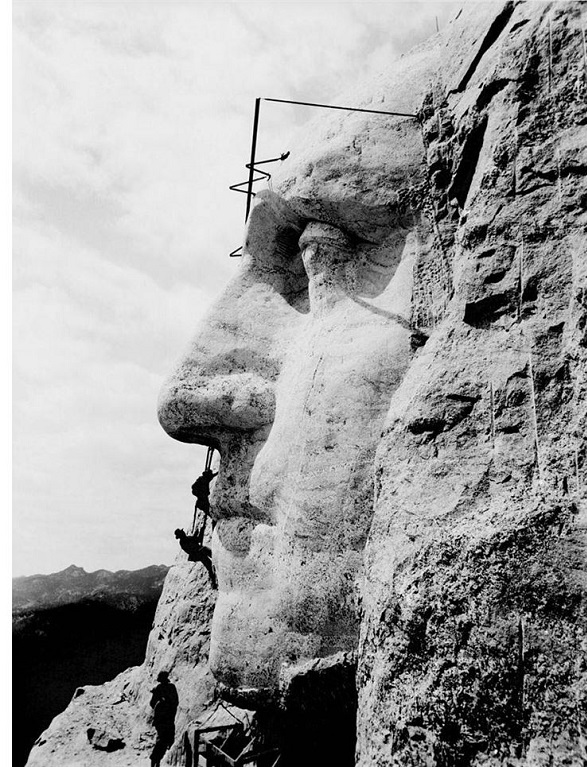 3. The First Ever Walmart (1962)
Hard to imagine that from this simple image emerged a supermarket global empire.
4. Titanic's Iceberg (1912)
Speaking of the Titanic, this is thought to be the very iceberg that sealed the famous ship's fate. It even appears to have some dents in it.
5. Titanic Survivors Boarding The RMS Carpathia (1912)
Not everyone perished on that fateful day in 1912 when the Titanic went down. Here we can see some of the survivors being rescued by the RMS Carpathia.
6. The Beatles – Abbey Road (1969)
No, this is not the famous Abbey Road photo simply reversed. It's the Beatles walking the other way across the now-famous zebra crossing (here's the album cover itself. Note the position of the white Beetle in both images). Don't think this is anything special? Well in 2012, the photo sold at auction for $25,000 US.
7. Family Photo Left On The Moon (1972)
This family photo was left on the moon by Apollo 16 astronaut Charles Duke in 1972. It's even sealed up to keep it protected.