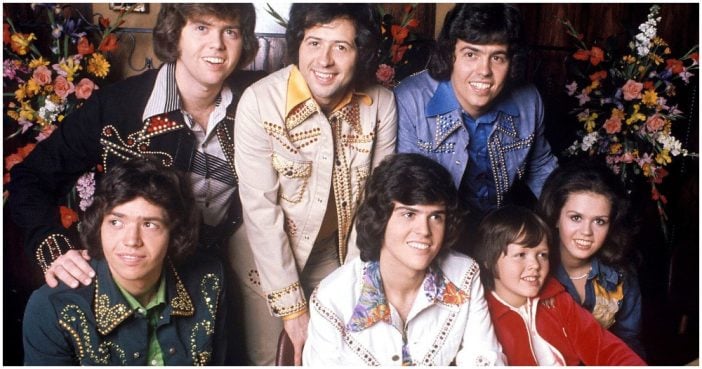 Keeping healthy
According to Marie Osmond, she lost around 47 pounds during the Flamingo Show in Las Vegas and her stint on Dancing with the Stars. We can imagine it was hard work! However, Marie isn't bitter about the hard work saying, "I had to be healthy. Heart disease runs in my family." She goes on to say that both her mom and grandmother died of heart disease, and her dad had two pacemakers. Her realization came as her son turned to her and said, "Mom, you're all we have."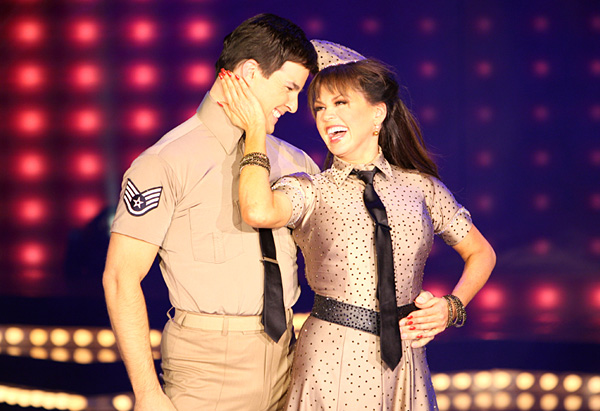 Losing inches
Turns out that Marie isn't the only one who has seen a change in physique over the years. Donny has seen a two-inch loss from his waistline since the Donny & Marie show started at the Flamingo in Vegas. This 90-minute variety act is seriously intense at times, meaning that Donny gets both his cardio and leg workout from just performing. He does, however, get a full workout at the gym, so he's not just skin and bones.
Going solo
Donny and Marie haven't always been the formidable twosome that they were back in the 70s and again now in Vegas. Back in the 1980s, the pair decided to go their separate ways in order to establish careers as solo artists. We missed the Osmonds together, so were over the moon when they decided to team back up in their Las Vegas show. Donny admitted that he knew they would always get back together and when he saw the Flamingo he "called Marie and said, 'this is it.'"
Bringing in a mediator
The pair found it more difficult than they imagined working together again, with Donny admitting he was no longer the dictator in the twosome. In an interview, he said, "I'm dealing with somebody who is in control of her own career now," – meaning he couldn't just boss her around! The pair decided to bring in Barry Leather (the director and choreographer) to act as the mediator or arbitrator in their working relationship.
Living separate lives
Unlike the closeness of the pair back in the 70s, they've admitted they don't see much of each other outside of stage time. Their dressing rooms may be next to each other, but that doesn't mean they're constantly hanging out. Even outside of working hours it's rare to find Donny and Marie together. Donny said when he has time off he would rather go home and see his wife and kids, which makes sense.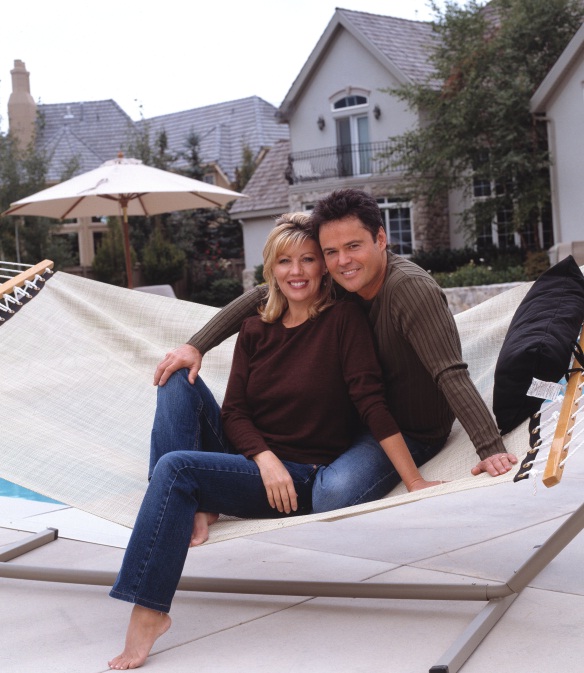 Weird habits
We're no stranger to hearing about the weird habits of celebrities, but Donny Osmond has one of the kookiest. He likes to lick salt! Marie Osmond told interviewers about her brother's strange habit, saying "Donny licks the salt off pretzels before he eats them." She went on to say there's no real reason for this, but it's one of the usual rituals he's done for most of his life. We wonder if he puts the pretzels back once he's finished licking them?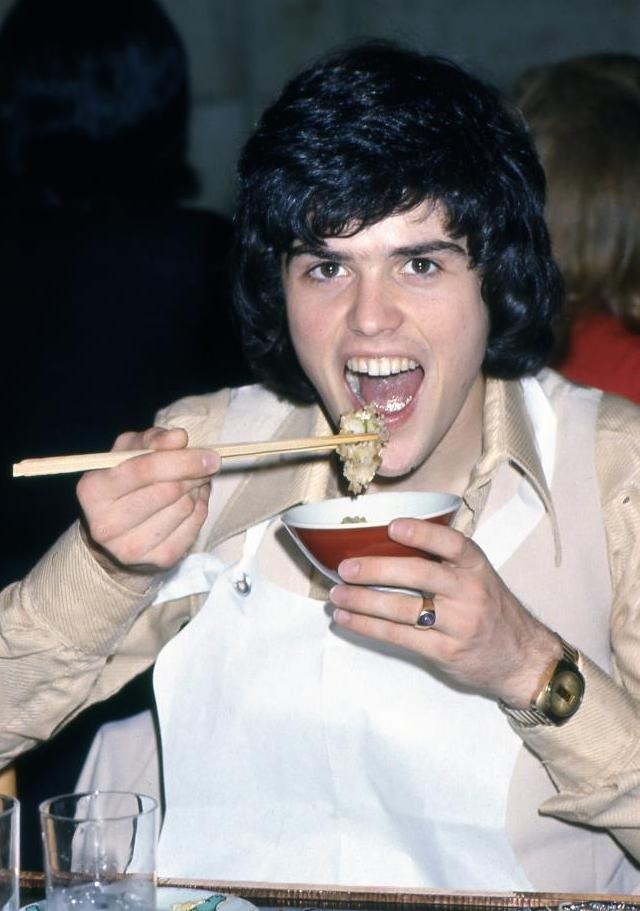 So much gold
The Osmond family have a pretty impressive collection of Gold Records; having received gold certification a whopping four times. Their album, Leaving It All Up To You, released in 1974 was one of the first to receive the gold status. Featuring Songs, released in 1976 and featuring songs (get it) from their TV show was the next to receive its gold status. Unfortunately, the Osmond siblings haven't released an album since 2011, despite the pair still working together regularly. We want another record!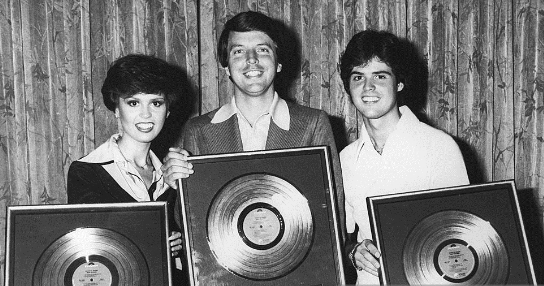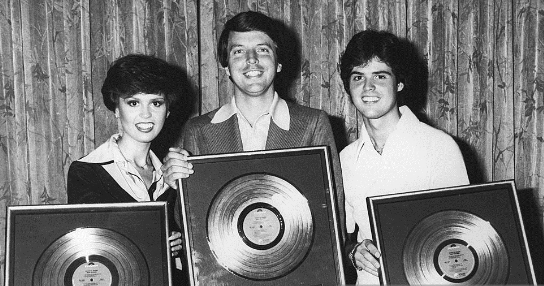 Material girl
Marie was used to living a rather lavish lifestyle from a very young age, having reached the dizzying heights of stardom early. It's thought the starlet had a little bit of a Louis Vuitton obsession, considering she was always papped with one of their famous bags in her hand or on her shoulder. In between shows, Marie looked forever glam, even with curlers in her hair and an apple in her hand. How does she do it?!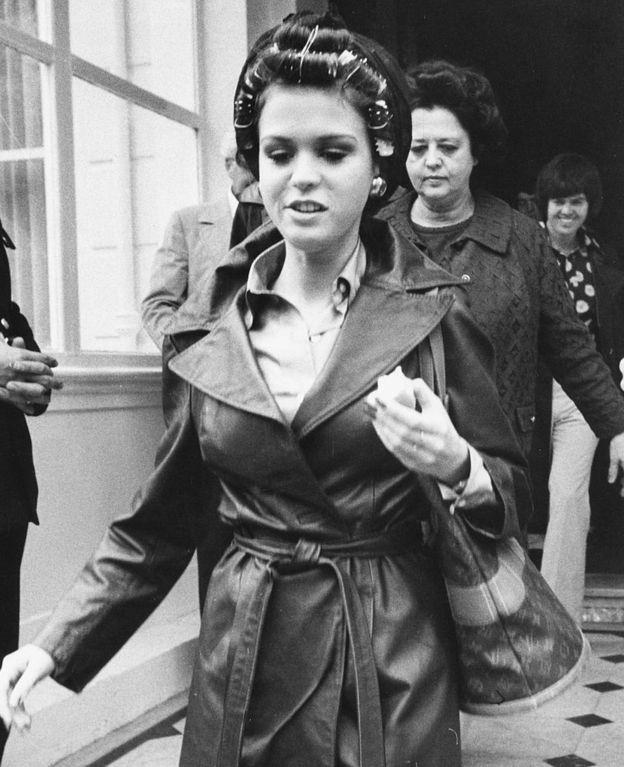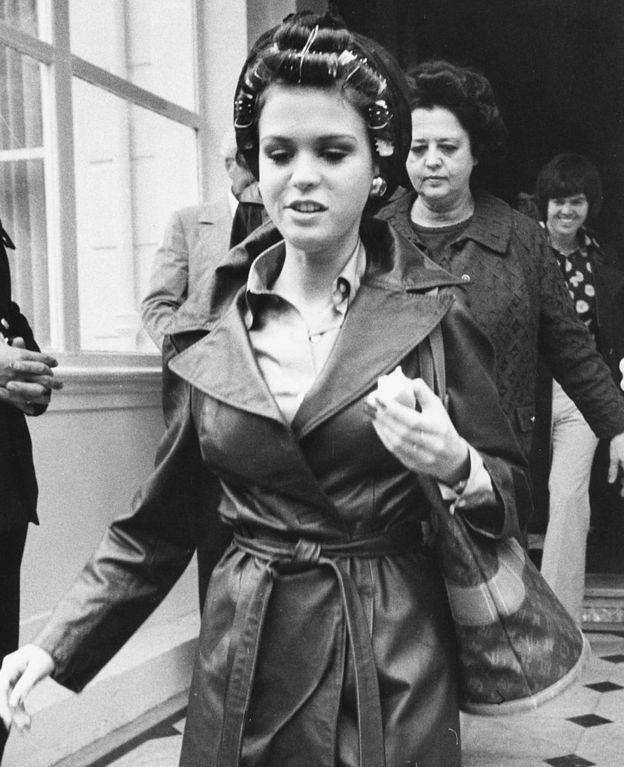 Donny's family life
Even though Donny had been through some terrible things in his own family life, it didn't stop him from trying to bring up his own happy family. When he was 20 years old, and at the height of his career, Donny married Debra Glenn at Salt Lake Temple. The pair then had five children together, all sons; Donald Clark Jr., Jeremy James, Brandon Michael, Christopher Glenn, and Joshua Davis. The entire clan are often seen together having an incredible time, whether it be on vacation or going to church.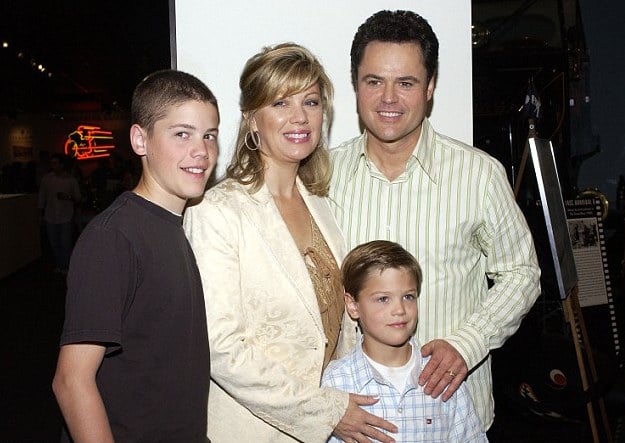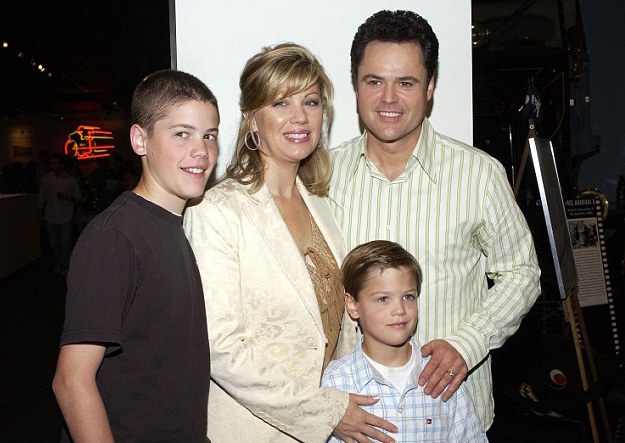 Donny on Broadway
Donny Osmond enjoyed a fairly successful time on the stages of Broadway, having appeared in no less than three shows. His biggest parts were in Joseph and The Amazing Technicolor Dreamcoat where he played the lead role, and again as the lead in Little Johnny Jones. His most recent production saw him take on the role of baddy Gaston, in Beauty and the Beast. By the looks of this photo, Donny quite enjoyed being the bad guy, even if just for a short while.