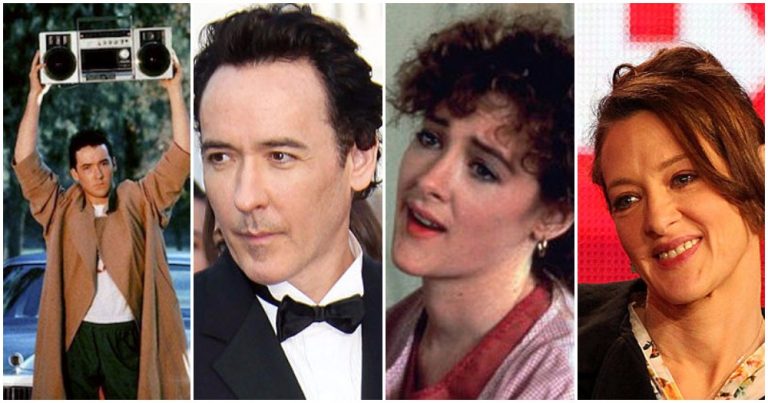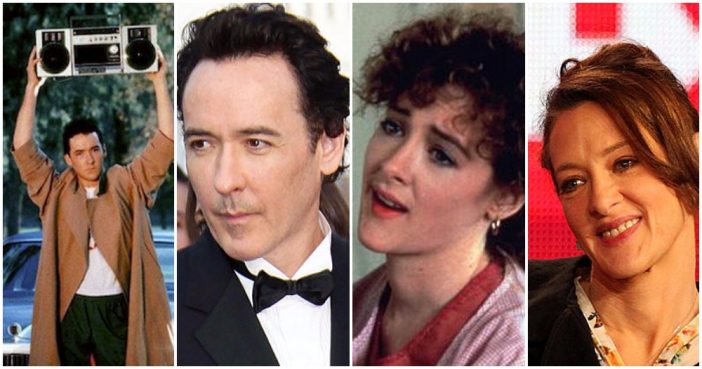 When one thinks of 'Say Anything…,' John Cusak, holding a boom box above his head and serenading Ione Skye with the Peter Gabriel song 'In Your Eyes' likely comes to mind.
But beyond that iconic scene, Cameron Crowe's directorial debut is perhaps one of the most well-crafted and nuanced teen romantic comedies of all time.A large part of the success of the film was due to its strong cast, which included some solid character actors in addition to Cusack and Skye. See what the actors of 'Say Anything…' are up to these days below.
1. John Cusack, Lloyd Dobler
Then: John Cusack played Lloyd Dobler, an average high school student who dreams of being a kickboxer and falls in love with the class valedictorian. Cusack had also starred in the teen films 'Sixteen Candles' and 'Better Off Dead.'
Now: Cusack went on to become known later for roles in 'Grosse Point Blank,' 'Con Air,' 'Being John Malkovich,' and 'High Fidelity.' In the aughts, he took on more blockbuster roles in films like '2012' and 'Hot Tub Time Machine,' and appeared in '1408,' based on the Stephen King story. In recent years he's appeared in 'The Raven' and in the Lee Daniels films 'The Paperboy' and 'Lee Daniels' The Butler.' More recently he starred in the indies 'Adult World' and the thriller 'Grand Piano,' and you can see him next in David Cronenberg's 'Maps to the Stars,' and in 'Love and Mercy,' in which he plays the older version of Beach Boy Brian Wilson.
2. Ione Skye, Diane Court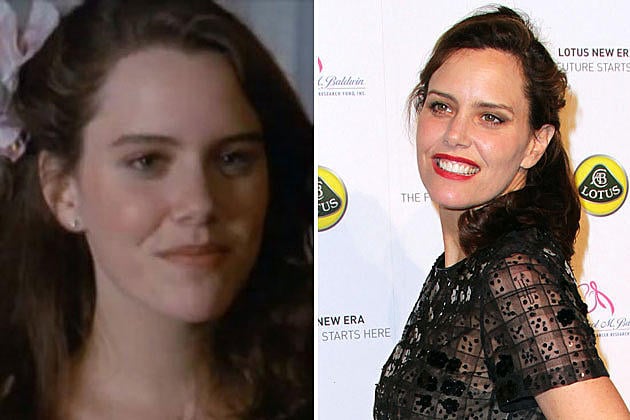 Then: Ione Skye played Diane Court, the class valedictorian who is a bit socially inexperienced, but who opens herself up to Lloyd Dobler for a summer of romance before she heads off to college in England. Skye was a relative newcomer, who was mostly known for her role in the 1986 film 'River's Edge.'
Now: Skye went on to appear in the films 'Wayne's World,' 'Four Rooms,' 'But I'm a Cheerleader,' and 'Fever Pitch.' She also made appearances on several shows, including 'Arrested Development,' 'Life As We Know It,' 'Private Practice,' and starred in the 2010 TV movie 'The Santa Incident.' She had an uncredited role in David Fincher's 'Zodiac,' and recently appeared in the film 'Haunt.' Skye can be seen next in the film 'Dear Eleanor,' directed by 'Entourage' star Kevin Connolly.
3. John Mahoney, Jim Court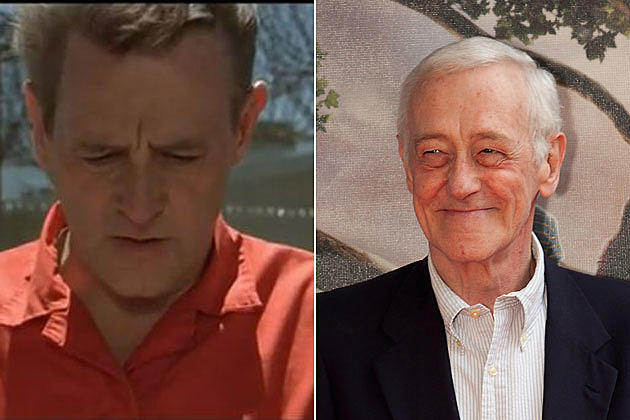 Then: John Mahoney played Jim, Diane's father, who is under investigation by the IRS, causing Diane to worry that she's spending too much time with Lloyd and not enough time with her dad. Mahoney was also known for roles in 'Moonstruck' and 'The Manhattan Project.'
Now: Mahoney is best known for playing the father of Frasier and Niles Crane on the hit '90s sitcom 'Frasier,' a spinoff of 'Cheers.' He also appeared in the Coen Brothers' films 'Barton Fink' and 'The Hudsucker Proxy,' as well as the movies 'Reality Bites' and 'Primal Fear.' After 'Frasier' ended in 2004, Mahoney appeared on shows like 'ER,' 'The Simpsons,' and 'In Treatment,' and had a recurring role on 'Burn Notice.' In 2011 he reunited with former 'Frasier' co-star Jane Leeves for a guest spot on the show 'Hot in Cleveland.'
4. Lili Taylor, Corey Flood
Then: Lili Taylor played Corey Flood, a songwriter and Lloyd's best friend who also happens to have a crush on Lloyd and spends much of the film angry at her ex-boyfriend, Joe. Taylor had previously appeared in 'Mystic Pizza.'
Now: Taylor went on to star in 'Rudy,' 'I Shot Andy Warhol,' 'Ransom,' and 'The Haunting,' before reuniting with John Cusack in 2000 for the dark romantic comedy 'High Fidelity,' in which she played one of his ex-girlfriends. Since then she's appeared in films like 'The Notorious Bettie Page,' 'The Promotion,' and 'Being Flynn,' and more recently starred in the hit horror film 'The Conjuring.' She's had recurring roles on shows like 'Six Feet Under' and the Netflix series 'Hemlock Grove,' and currently stars on the series 'Almost Human.'
4. Jeremy Piven, Mark
Then: On the strength of being John Cusack's good friend in real life, Piven played one of Lloyd's buddies in 'Say Anything…' At that point, his career was pretty dependent on his buddy, having also played a small role in the Cusack-led 'One Crazy Summer.'
Now: Piven improved his hairline and got famous for his role as super-agent Ari Gold on 'Entourage.' He is currently filming the TV mini-series 'Mr. Selfridge' in which he will play the title character, a flamboyant department store magnate.
5. Eric Stoltz, Vahlere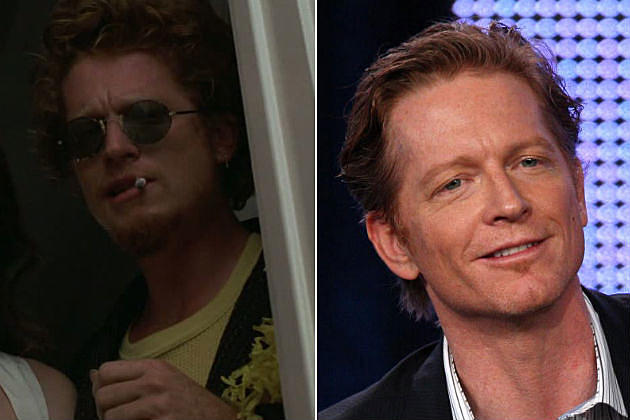 Then: Eric Stoltz played Valhere, the cool guy who throws a big party for the senior class after graduation. Stoltz previously had a minor role in Cameron Crowe's 'Fast Times at Ridgemont High,' and appeared in films like 'Mask' and 'The Fly II.'
Now: Stoltz went on to star in films like 'Singles,' 'Pulp Fiction,' 'Killing Zoe,' 'Little Women,' 'Kicking and Screaming,' and 'Anaconda.' In 1996 he reunited with Cameron Crowe for 'Jerry Maguire,' in which he played a character named Ethan Valhere, a nod to his role in 'Say Anything…' In the aughts he appeared in 'The Rules of Attraction' and 'The Butterfly Effect,' but started to shift more into television, guest-starring on 'Medium,' 'Grey's Anatomy,' and 'Leverage.' He also had a leading role on the 'Battlestar Galactica' spinoff, 'Caprica.' Stoltz has moved into directing, and has helmed episodes of 'Glee,' 'Californication,' and 'Nashville.'