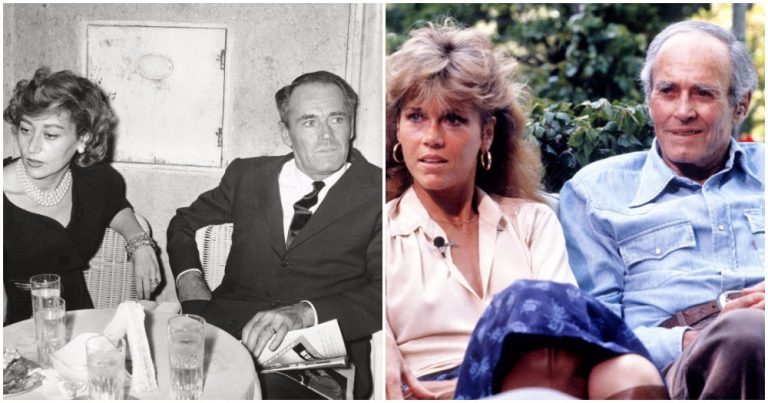 In 1949, when Fonda told Brokaw he wanted a divorce so he could marry his 20-year-old mistress, the devastated Brokaw spiraled into increasing mental instability and entered a psychiatric hospital for treatment. Four months later, at age 42, she committed suicide by slitting her throat with a stolen razor. Fonda refused to discuss her suicide with his children, who didn't learn the truth for years.
The following year, at the age of 45, Fonda married Susan Blanchard, stepdaughter of theatrical producer Oscar Hammerstein II, who later became a producer herself. They adopted a daughter named Amy in 1953. But five years of marriage was enough for Blanchard. As Peter Fonda told the Daily Express in 2014, "We were living in Rome and she came down to breakfast and told us. I was devastated and cried and she said, 'I'm young, I want to dance and tell jokes. I need to cut loose.' And I knew exactly what she meant."
Italian baroness Afdera Franchetti became Fonda's fourth wife two years after his divorce from Blanchard. Audrey Hepburn introduced the two while she and Fonda were in Italy filming War and Peace. Franchetti and Fonda married in 1957 and divorced four years later in 1961.
Fonda's final and most enduring marriage was to Shirlee Adams, a former flight attendant, and model whom he married in 1965. She was at his side when he died of heart disease in 1982 at age 77. It seems Fonda had finally met his match and mellowed in the process.
Jane Fonda got to know both Adams and her father better while the two actors were filming 1981's On Golden Pond. As she told People magazine in April 1982, just a few months before her father died that August, "The extent to which my father has become more open to affection and less angry has to do with Shirlee…This is the relationship I wish he'd had earlier on. One day I saw Shirlee standing behind his chair, and it suddenly struck me why they love each other. They're basically both simple, frugal Midwestern people."
Credits: countryliving.com
Share this story on Facebook with your friends.