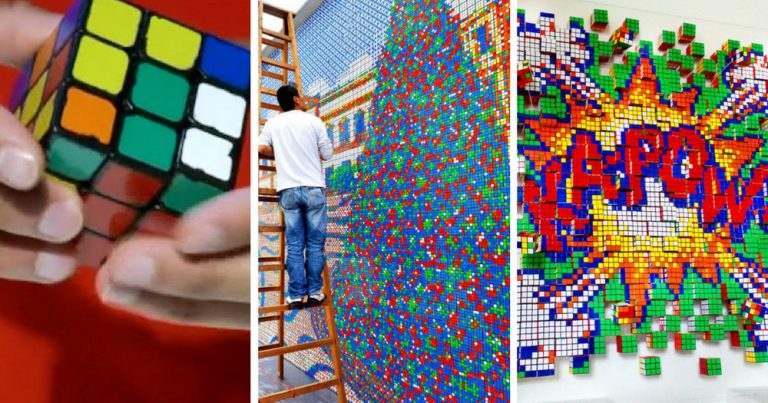 While Cube Works continues to play with other nostalgic materials, the Rubik's Cube remains the studio's signature style that draws people in. "Everybody loves the cube," Chalom says. "There's an affinity that people have with the Rubik's Cube that you can't deny."
Check out more of Cube Works nostalgic pieces below.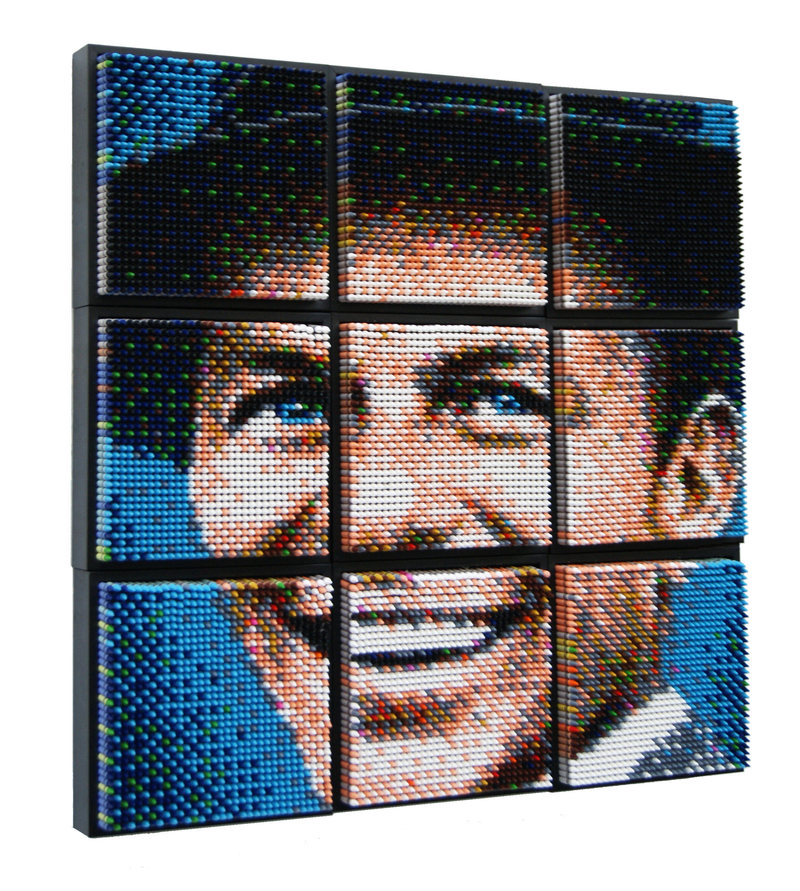 A portrait of Frank Sinatra made entirely out of Crayola crayons.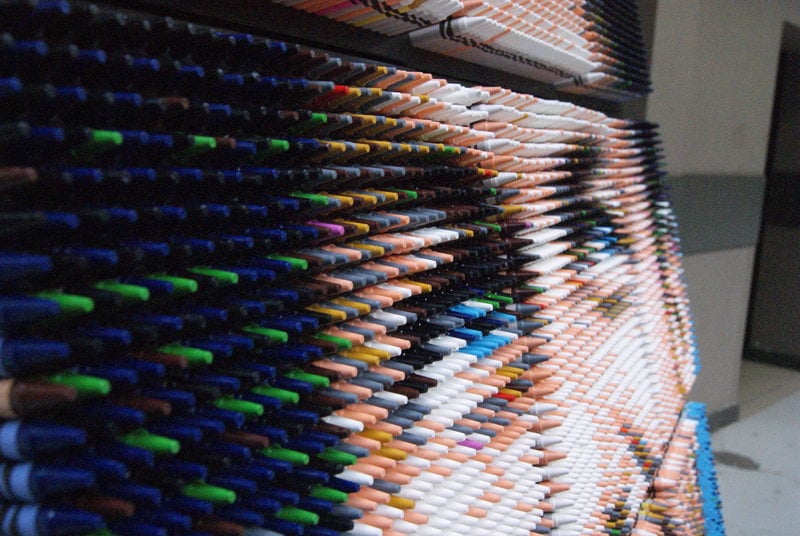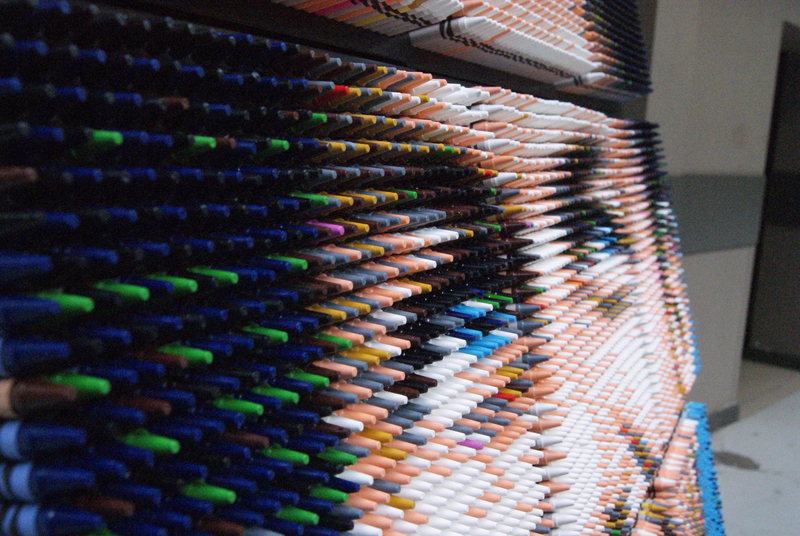 Frank Sinatra crayon mural up-close.
"Kapow!" While there are only six colors on a Rubik's Cubes, Cube Works can still create vibrant pieces.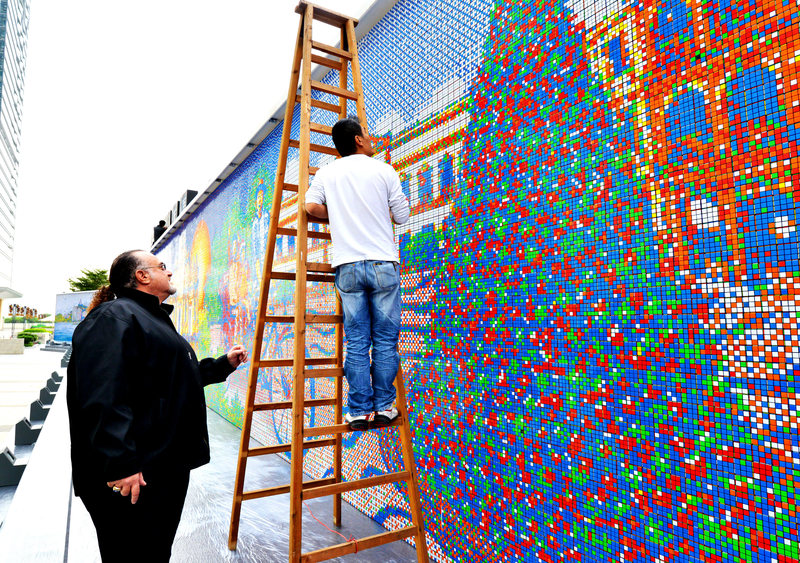 Josh Chalom, left, supervises as a lead cuber puts the finishing touches on the Macau skyline mural.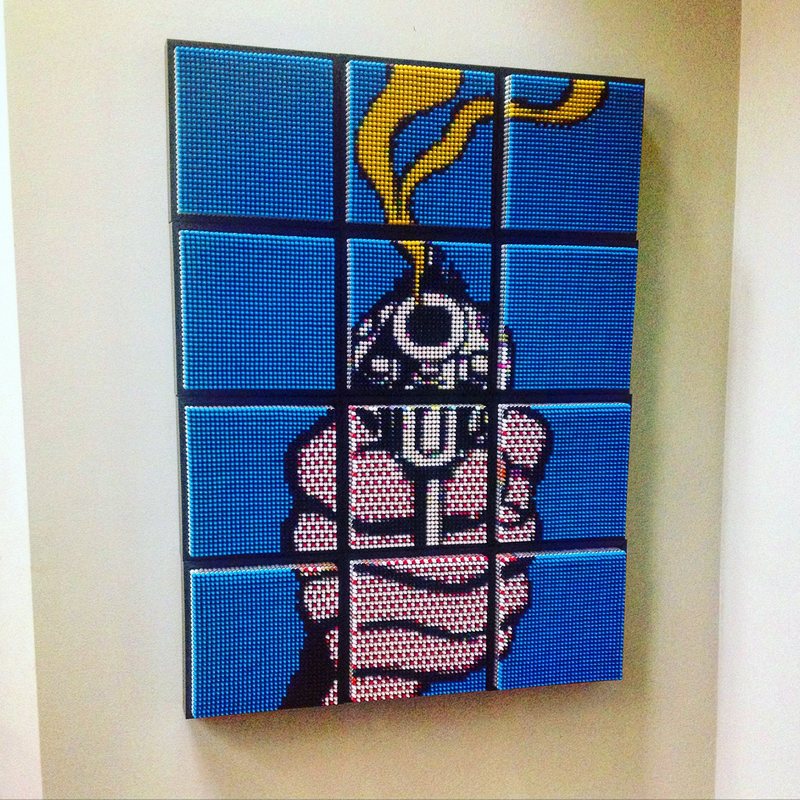 A retro poster made out of Crayola crayons.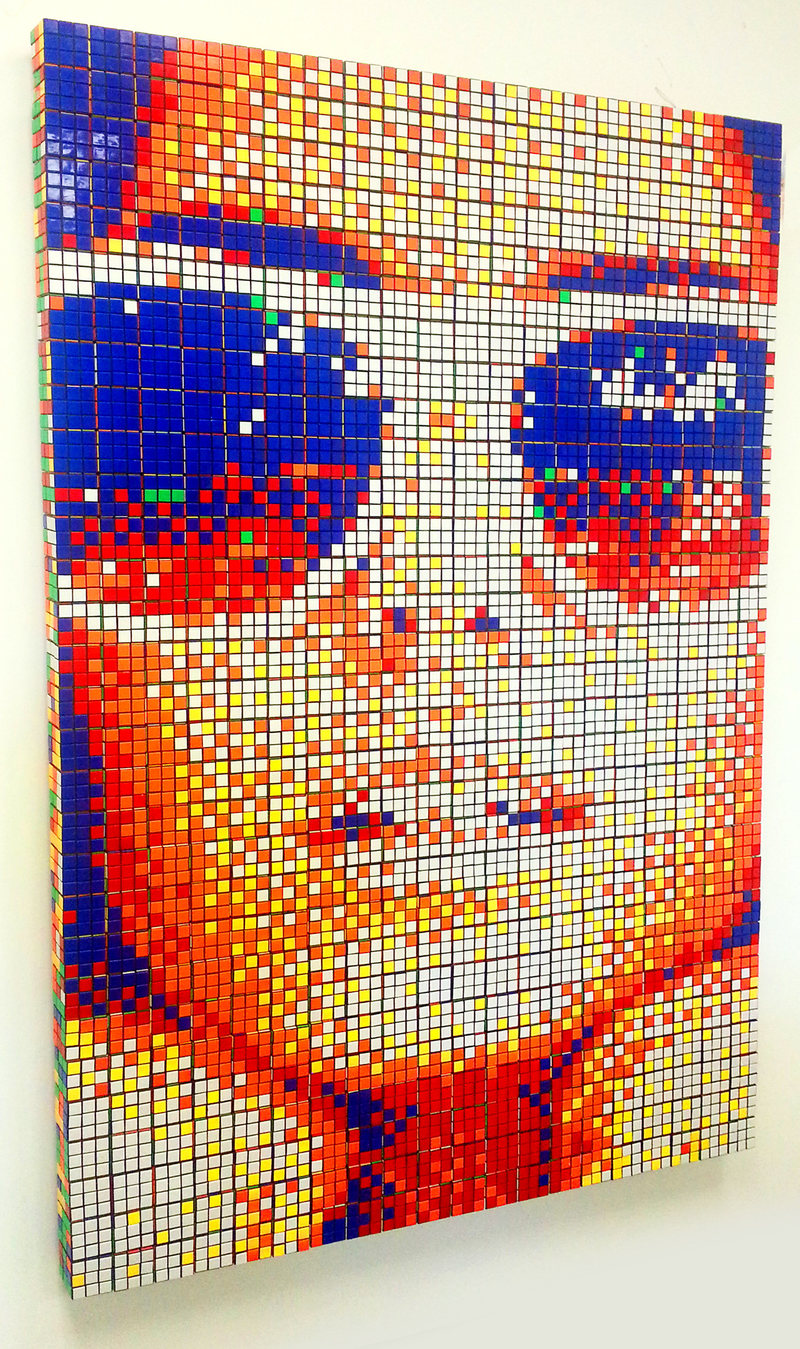 This piece called "Sunset" hangs at Cube Works' gallery.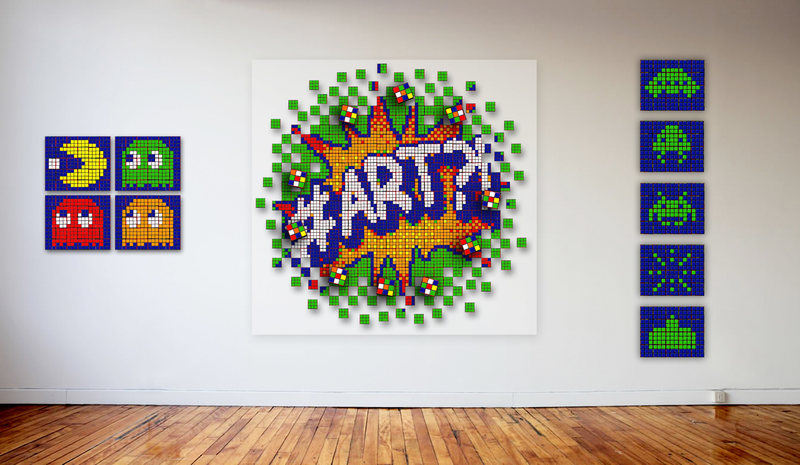 The Cube Works' gallery space.
"Rhythm," an abstract portrait made entirely of Rubik's Cubes showcased at the Cube Works gallery.