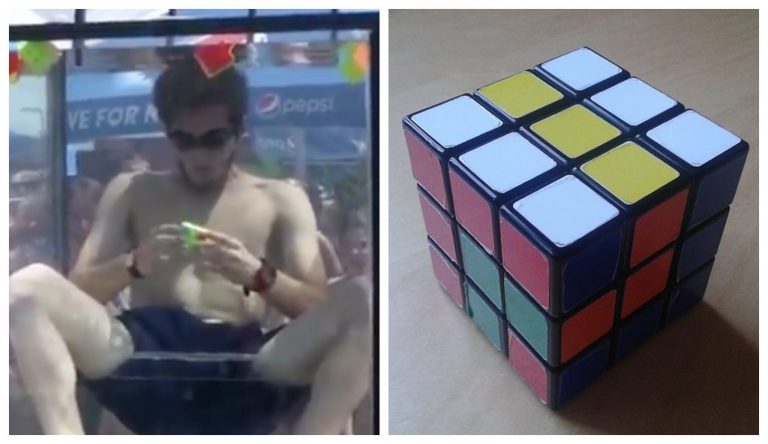 An 18-year-old young man from Tbilisi, Georgia just set a new world record for solving a total of 6 Rubik's Cubes underwater without coming up for air. We didn't even know there was a world record possible for this! According to Guinness World Records, there is, and now Vako Marchelashvili is the world record holder by name.
The man was submerged in water for 1 minute and 44 seconds. In front of a large crowd, dunked in water, he solved 6 of these Rubik's Cubes before everyone's eyes. He didn't come up for air once. He stated that he had been preparing for this competition for months and trained several hours a day.
Georgian student takes aim at breaking the Guinness World Record for solving Rubik's Cubes underwater, solving six of the cube-based puzzles in a single breath! https://t.co/0yF4szoLCL pic.twitter.com/rVXtJaSBYY

— ABC News (@ABC) August 17, 2018
"I trained a lot planning to break a record – and to ensure my safety, because even a small mistake could be dangerous and life-altering… I think my result will stay as a record for a long time. I hope to break many other records," Marchelashvili said after the competition had ended. The Georgian Records Federation sent a diploma confirming his result. They will also be sending the evidence to Guinness World Records headquarters for confirmation. The world record holder before Marchelashvili was five Rubik's Cubes underwater by Anthony Brooks of New Jersey in August 2014.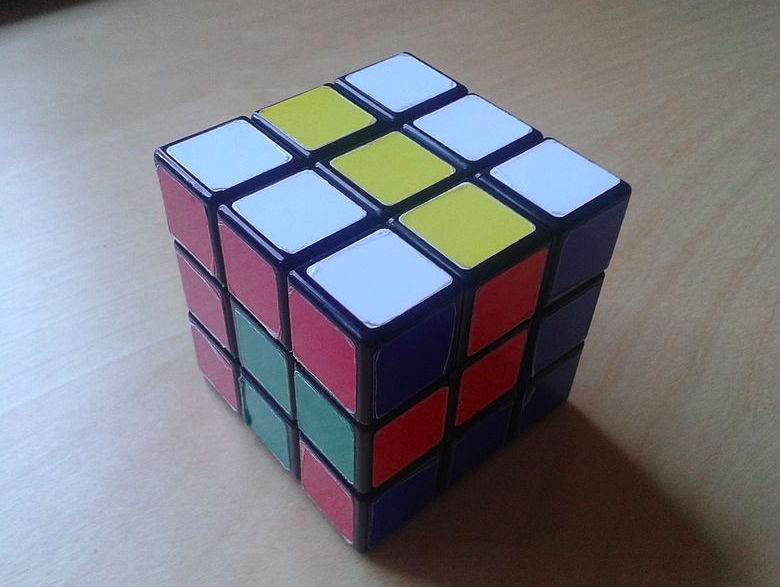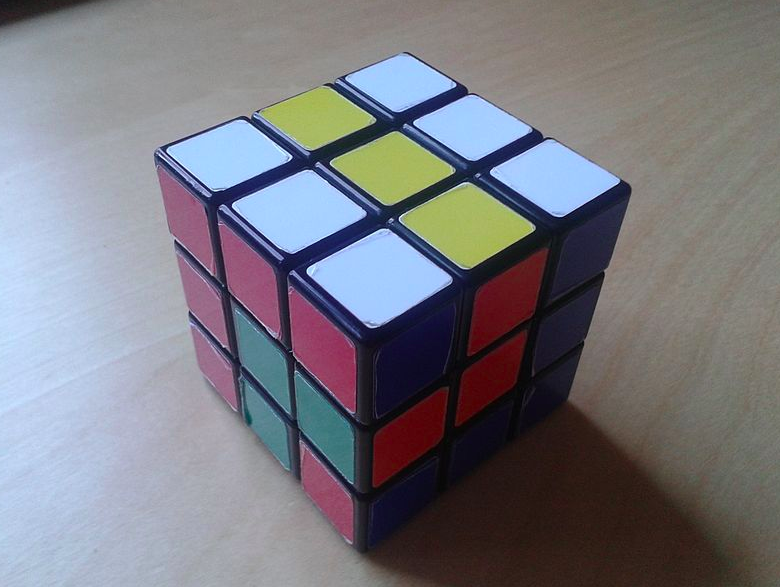 The Rubik's Cube was invented in 1974 by Erno Rubik. The original concept for the Rubik's Cube was to be able to model three-dimensional geometry. It was originally called the "magic cube" and realize he could not actually solve the puzzle himself. It took him over a month to complete the puzzle!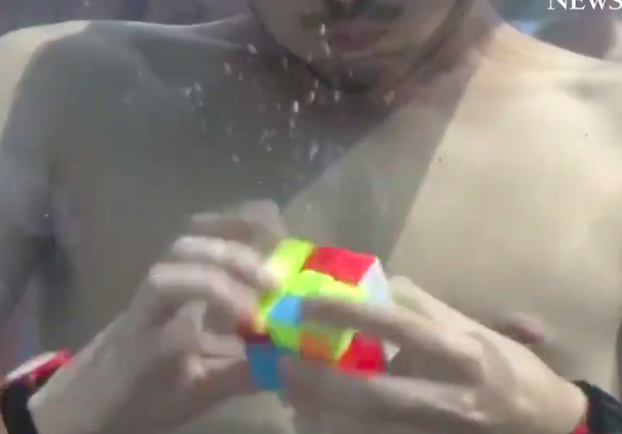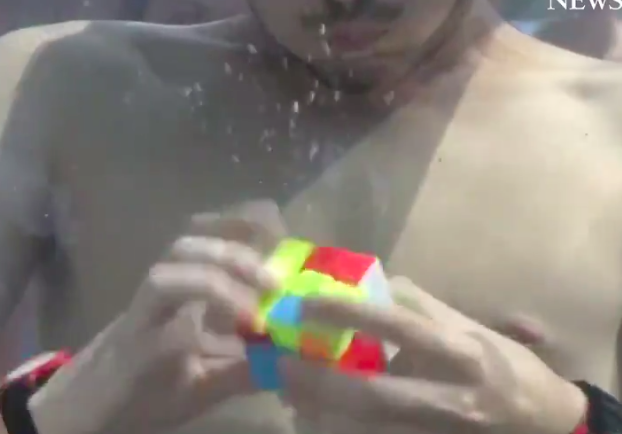 The global impact of the Rubik's Cube didn't begin until 1980 when Rubik began promoting it at toy fairs and conferences. Tom Kremer was present at one of these toy fairs and saw the potential in the Rubik's Cube and wanted the world to know. Between just 1980 and 1982, 100 million cubes were sold worldwide.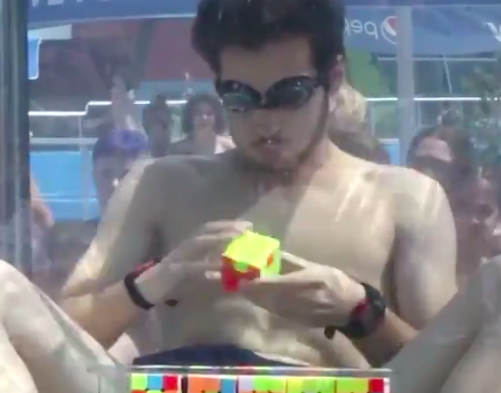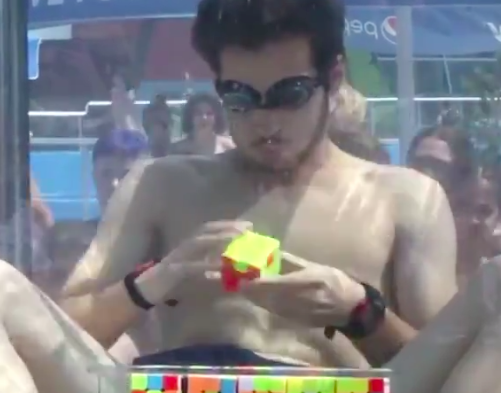 'Speedcubing' has become a worldwide phenomenon, and the Rubik's company is in on it, too. You can purchase your very own speedcube to practice or compete with right on their company website. They come in a variety of sizes depending on skill!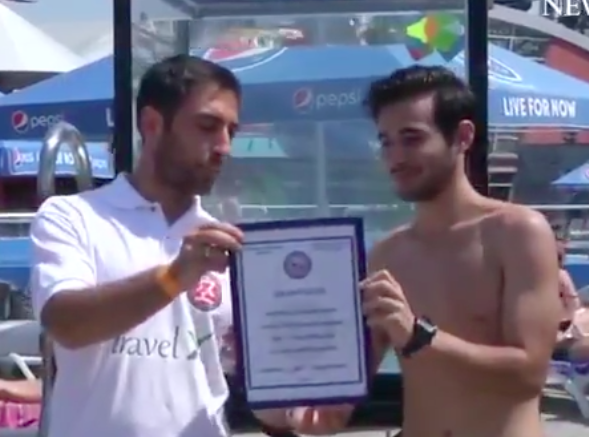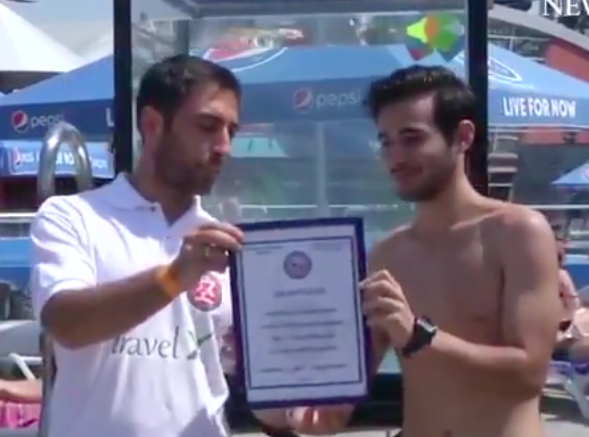 Be sure to SHARE this article if you enjoyed this world record story!