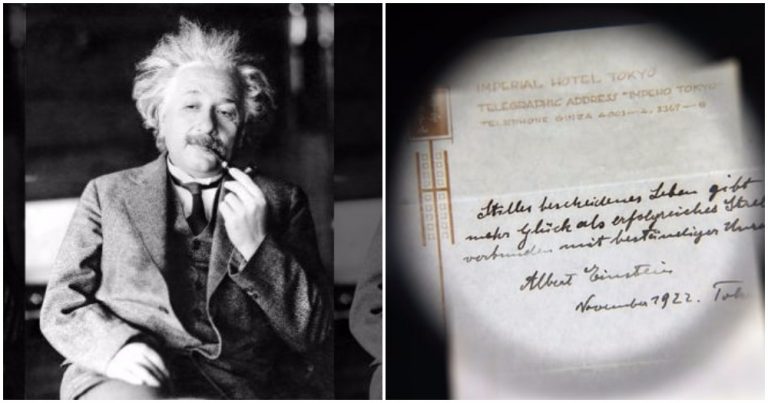 Albert Einstein's note on the theory of happiness sold on Tuesday for $1.56 million at a Jerusalem auction, handing over the scientist's 1922 musings to an unknown buyer.
Gal Wiener, CEO of the auction house, said the offers began at $2,000 and bids quickly flooded in for about 25 minutes. Wiener would not reveal the names of the seller or the buyer of the note.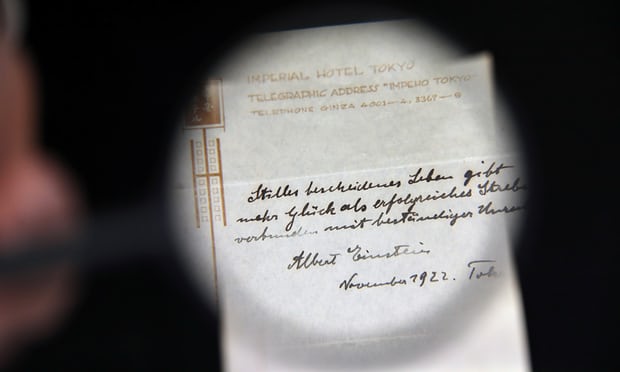 The note largely exceeded the estimated pre-auction price, which was placed between $5,000 and $8,000. The $1.56 million price included the buyer's fee, the auction site stated.
The Nobel-winning scientist wrote the note while he was in Tokyo, just after he was told he would be awarded a Nobel Prize in physics, Winner's Auctions and Exhibitions said. A bellboy arrived at his room to deliver an item and Einstein didn't have the ash to tip him. Instead, the scientist handed him a piece of paper with a message.
"A calm and modest life brings more happiness than the pursuit of success combined with constant restlessness," the note reads in German.
A second note was handed to the same bellboy, which reads, "Where there's a will there's a way." That note also sold in the auction for $240,000, Wiener said. He did not disclose who was the buyer and seller in this case either.
The second note also exceeded its pre-auction estimate, placed between $4,000 and $6,000. Its bidding opened at $1,000.
The seller was reportedly the bellboy's nephew, the BBC reported.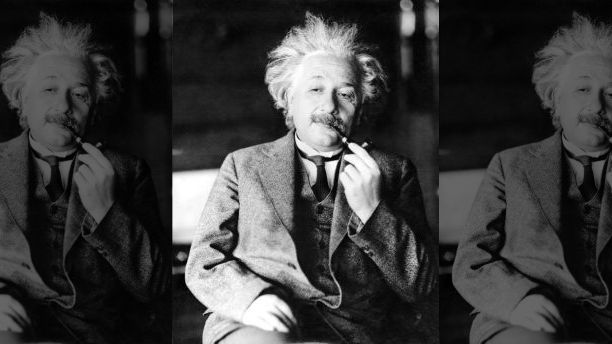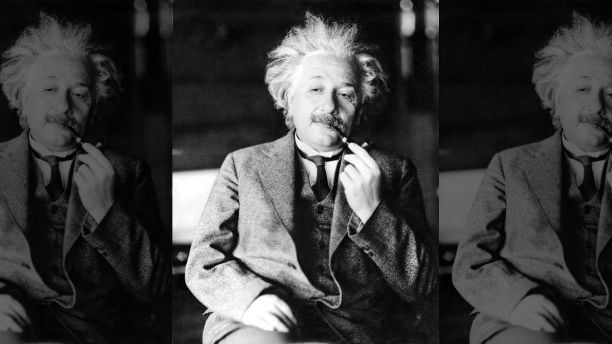 Einstein was a founder of the Hebrew University of Jerusalem and left it his literary estate and personal papers. He declined an invitation to serve as Israel's first president. Though not his most famous work, the scientist's musings shed light on one of the great modern minds.
Einstein died in 1955.
Credits: foxnews.com
Share this story on Facebook with your friends.