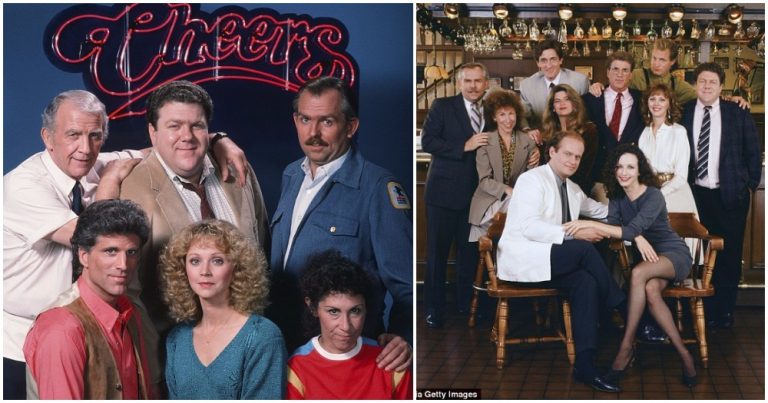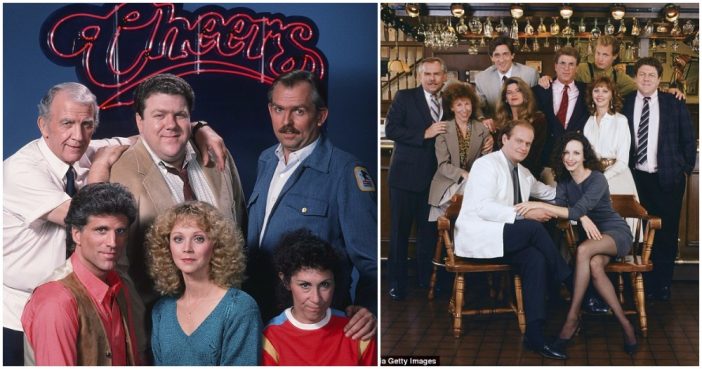 Can you believe it's been 24 years since Cheers went off the air? We can't! Because we still love the hit NBC sitcom so much today, we're taking a look at what the iconic cast has been up to in recent years — and answering some of your burning questions about the show's stars! Scroll down to see the Cheers cast then and now!
1. Ted Danson, Sam Malone
Then: Ted Danson played Sam Malone, the bartender, and owner of Cheers. Sam is a womanizer and former baseball player who falls in love with Diane, the bar's new cocktail waitress. The role was originally written to be a former football player but was rewritten as a former baseball player to match Danson's physique.
Now: Danson starred on the HBO series 'Bored to Death' and appeared as himself in 'Ted.' He currently stars on 'CSI: Crime Scene Investigation.'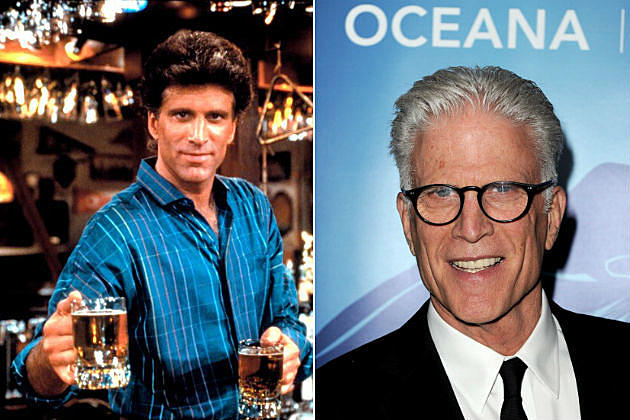 2. Kirstie Alley, Rebecca Howe
Then: Sharon Stone and future 'Sex and the City' star Kim Cattrall auditioned for the role of Rebecca, which went to Kirstie Alley. Rebecca runs the bar for a corporation when Diane leaves Sam and he has no other choice but to sell out at the end of season five. She's icy at first but eventually reveals herself to be neurotic and quite lovable.
Now: Following the end of 'Cheers,' Alley headlined her own sitcom, 'Veronica's Closet.' She's starred in the 'Look Who's Talking' films, and competed on 'Dancing with the Stars' twice, and has released two books.
3. Shelley Long, Diane Chambers
Then: Shelley Long played Diane Chambers, a graduate student who is dumped by her fiance and is forced to take a job at Cheers as a cocktail waitress. Long only signed a contract for five seasons because she wanted to pursue a film career, and left the show in 1987.
Now: Since then she's appeared in the films 'Troop Beverly Hills' and 'The Brady Bunch Movie' (and its sequels), and occasionally guest stars on 'Modern Family' as Claire and Mitch's mom.
4. Rhea Perlman, Carla Tortelli
Then: Rhea Perlman played Carla Tortelli, the sassy cocktail waitress with four kids who eventually have four more. The series worked Perlman's real-life pregnancies into the show.
Now: Perlman is married to actor Danny DeVito in real life, and appeared with him in 'Matilda,' a film which he also directed. Perlman also recently starred in 'The Sessions.'
5. Woody Harrelson, Woody Boyd
Then: Woody Harrelson played Woody Boyd (the name was purely coincidental), a not-so-bright midwestern bartender. 'Cheers' was Harrelson's first role, though he hadn't been planning on working in television.
Now: Harrelson recently appeared in the films 'Seven Psychopaths,' 'Now You See Me,' and 'The Hunger Games: Catching Fire.' In January, he stars with his friend Matthew McConaughey on the HBO series 'True Detective.'