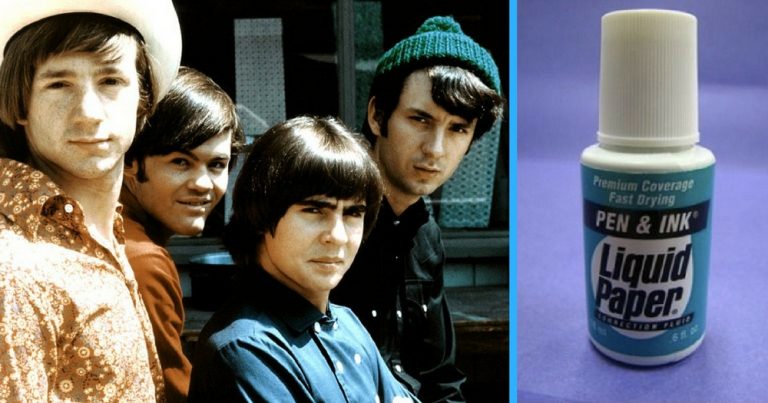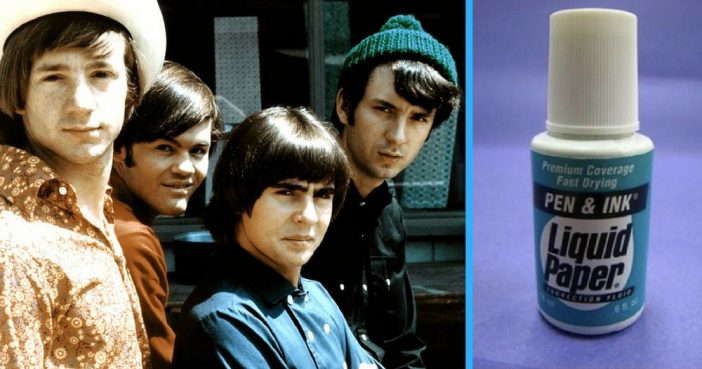 It was a zany sitcom unapologetically riding on the coattails of The Beatles phenomenon, but who would've guessed that 50 years after its premiere on NBC—and subsequent cancellation following a measly two seasons—The Monkees would remain a topic of never-ending fascination. Starring Davy Jones, Micky Dolenz, Peter Tork and Michael Nesmith, TheMonkees was a TV show about a struggling rock group that featured early incarnations of music videos and plenty of (family-friendly) psychedelic vibes.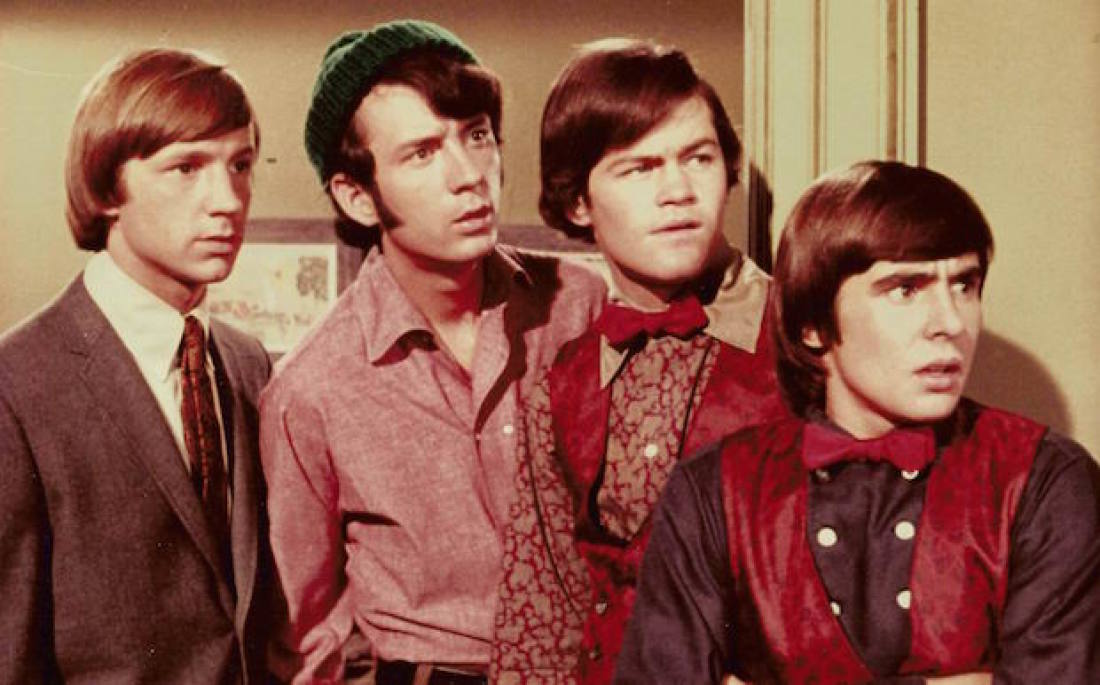 Following its 1966 to 1968 run, the series gained new generations of fans through marathon airings on MTV and Nickelodeon in the 1980s.
So since it's never too late to become a fan of the Pre-Fab Four (yes, that's what they were called), here are some fun factoids that will help you jump onto the timeless Monkeemania bandwagon.
1. Michael Nesmith's mother invented Liquid Paper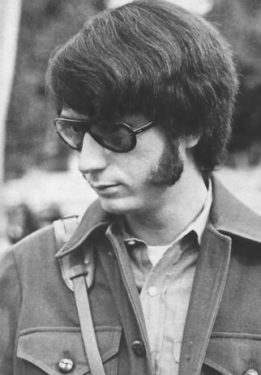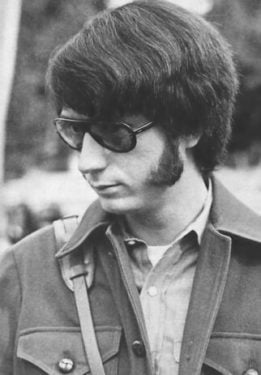 Literally. Bette Nesmith Graham (Mike's mom) was a typist who also happened to be a painter, and she had been looking for an easy way to correct typing mistakes.
In 1951, she began blending up a homemade correction fluid that she called Mistake Out, using a form of paint as the base. Co-workers started requesting some for themselves, and she soon began selling Mistake Out from her home, later changing the name to Liquid Paper.
She eventually sold the Liquid Paper Corporation to Gillette in 1979 for $47.5 million.
Michael Nesmith once joked about Liquid Paper's secret recipe, saying he knew what was in it but would never tell.
2. Davy Jones appeared on the Ed Sullivan Show the Same Night as the Beatles
In 1965, producers Bob Rafelson and Bert Schneider began casting for a TV series about an American rock group. Like so many others, they were inspired by A Hard Day's Night, the popular Beatles film released in 1964.
Earlier that year, on February 9, the Beatles made their historic appearance on the Ed Sullivan Show in front of nearly 73 million viewers in America, including a couple of future Monkees. It turns out, however, that one of them had a front row seat.
A scene was performed on that very episode from the Broadway production of Oliver, in between appearances by the Beatles, that just so happened to feature our very own Davy Jones as the Artful Dodger!
No one could have predicted that a couple of years later, that young man would be daydream believing his way to the top of the charts, and hanging out with the Beatles themselves at the toppermost of the poppermost.
3. In 1967, the Monkees Sold More Albums Than the Beatles and Rolling Stones Combined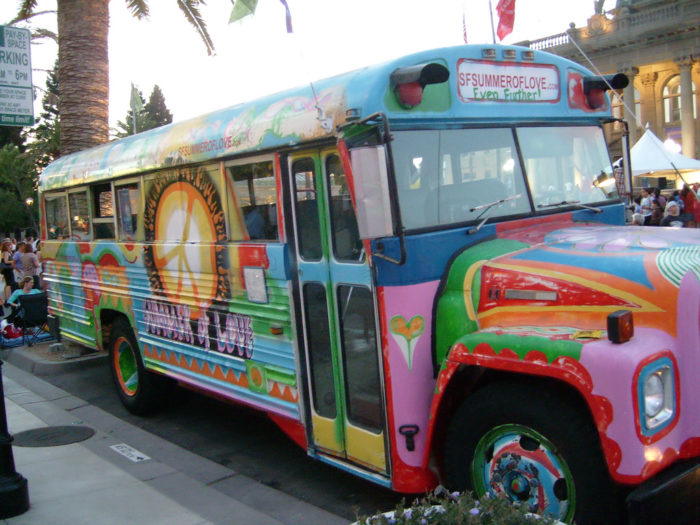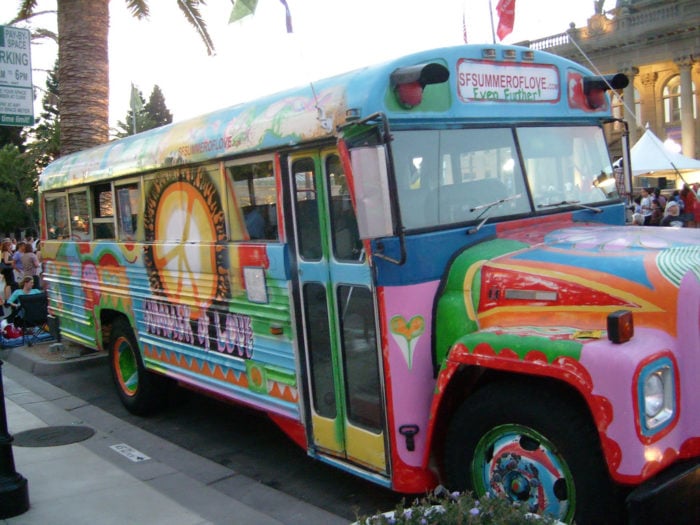 1967. The Summer of Love. Sgt. Pepper and the Lonely Hearts Club Band. The Rolling Stones. The Grateful Dead. Jimi Hendrix. And the Monkees.
It was a strong year for the Beatles artistically, releasing both Sgt. Pepper's Lonely Hearts Club Band and the Magical Mystery Tour albums that year. The Stones also released two new records, Between the Buttons and Their Satanic Majesties Request. Add all album sales together for both bands in 1967, and the total is less than the # of records sold by the Monkees that year!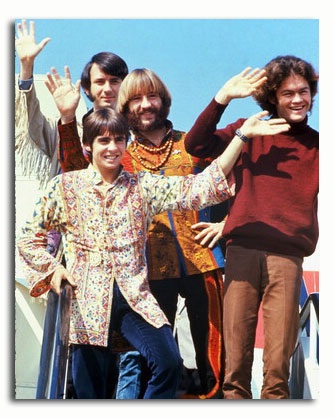 It all began on January 9, when the Monkees second album, More of the Monkees, was released. It contained the hit song 'I'm a Believer', and was an instant smash, staying at #1 for 18 weeks, and eventually selling over 5 million copies.
Unbelievably, it had been released without the knowledge of the band! They were on tour in Cleveland when they heard about it, and sent someone out to the record store to buy a copy.
The band members were furious and soon won the fight to regain control of their own music from Musical Director Don Kirshner. They grabbed their guitars and headed straight into the studio to make Headquarters, writing most of the songs and recording the entire album themselves (producer Chip Douglas did play some bass on the album).
Headquarters was released in May and shot to #1. A week later, Sgt. Pepper came out, knocking Headquarters down to #2. The two albums stayed 1-2 on the charts throughout the Summer of Love, with Headquarters selling over 2 million copies in the first two months.
In November, the Monkees released what is probably their best album, Pisces, Aquarius, Capricorn & Jones, Ltd., which also went on to sell over 2 million copies.
They were unknowns in the fall of 1966 when the tv show began airing, and spent the following year on top of the world, filming the series, recording albums, touring, and hanging out with the Beatles in London. Unfortunately, things started to come apart in '68, but 1967 saw these Monkee Men at the peak of their powers.
4. Peter Tork Was Recommended for the Monkees … by Stephen Stills
On September 8-10, 1965, a now-famous ad was run in The Hollywood Reporter and Daily Variety looking for "4 insane boys, age 17-21" for a new tv show.
One of the 437 people who responded to the ad was a young, still relatively-unknown musician named Stephen Stills.
A long-standing rumor has often been repeated that Stills was turned down for the series because his hair and teeth were not up to par. According to Stills, however, he had no interest in acting on a tv show. He was hoping to sell some of his songs and figured the easiest way to get an audience with the producers was to go to the audition.
The songwriters for The Monkees had already been hired, so Stills was turned down. However, before leaving he recommended that they consider his friend from New York for the show, who had recently arrived in California; a young guitarist named Peter Tork. Stills and Tork had met performing in the folk music scene in Greenwich Village and had become good friends.
Unable to work on the Monkees project, Stills was forced to settle for becoming a member of Buffalo Springfield, and later Crosby, Stills, Nash, and Young instead. The end result was a Hall of Fame music career, and some epic jam sessions at Peter's house including members of both bands, including Neil Young, who also played guitar on several Monkees tracks.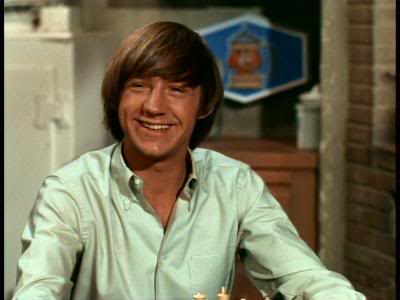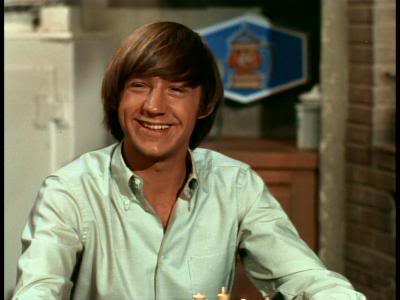 Note: Regarding those infamous auditions, another long-standing rumor you may have heard is that Charles Manson also auditioned for the show. This was not true; he was in jail at the time. The rumor apparently got started after Micky said it one time as a joke.