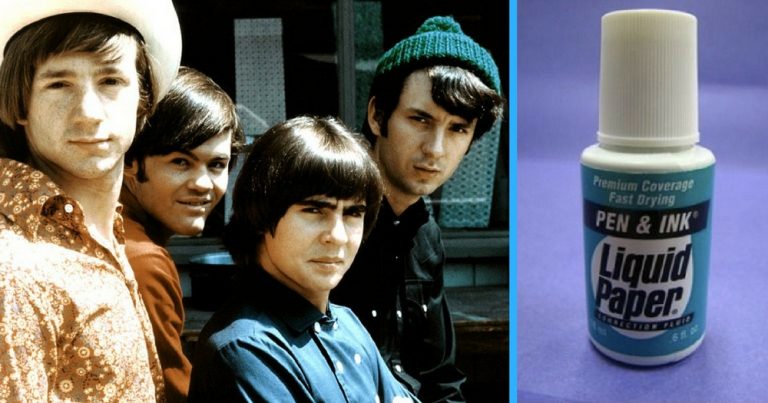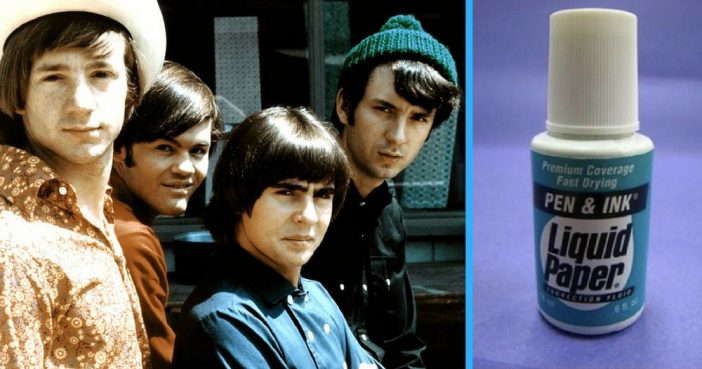 5. David Bowie Changed His Name Because of a Monkee
In the mid-60s, a young musician living in London decided to pursue a music career. With a single out, he planned to make his mark on music history. There was a slight problem, though. A rising star on the British theatre scene was soon cast on a popular American television show, and he also happened to share the same name.
This musician's name was David Robert Jones. He had already released his first single 'Liza Jane' in 1964 under the name Davie Jones and the King Bees, and a couple of other singles as well. To avoid confusion with Davy Jones, he decided he would need a way to differentiate himself.
He took one look at his bowie knife, decided to take a stab at show business … and thus, David Bowie (and Ziggy Stardust) were born. In reality, the exact reason he chose the name "Bowie" was never revealed publicly. One rumor is that he may have got the name from American pioneer Jim Bowie, who died at the Alamo.
Some have suggested that he may have changed his name before the Monkees premiered on television, although Davy Jones was already well-known in London well before that. Bowie didn't release his first album David Bowie until 1967.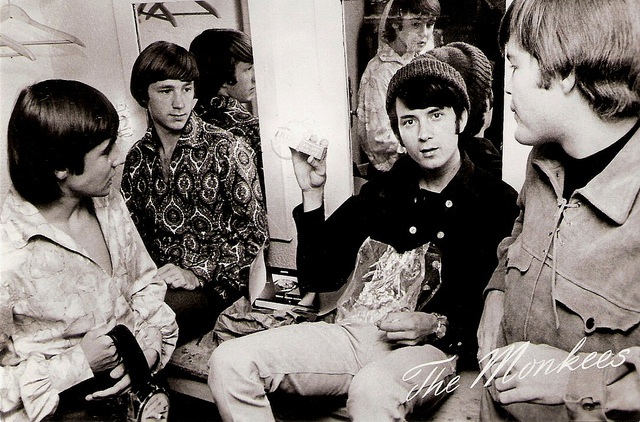 6. Jimi Hendrix Opened for the Monkees
In June 1967, Micky and Peter went to check out the Monterey Pop Festival, and Micky had an epiphany while watching a charismatic young guitarist perform onstage.
His name was Jimi Hendrix, and he was relatively unknown, very theatrical, and extremely talented … so why not offer him a gig opening for the Monkees?
Jimi agreed to join the Monkees on tour, but things didn't go exactly as planned.
The crowd was made up largely of teenage girls, and they were there to see their beloved Monkees, not this weird experimental guitar player. So they would boo Jimi, and chant things like "We Want Davy!" and "We Want the Monkees!" during his set.
One night, Hendrix finally had enough, flipped the crowd the bird, and left the tour after just 7 shows.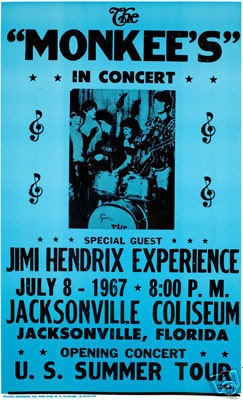 7. The Monkees Were the First Band to Use a Moog Synthesizer on a Pop Record
In 1967, Micky Dolenz obtained one of the first 20 Moog synthesizers ever sold and started experimenting with it, assisted by electronic music pioneer Paul Beaver.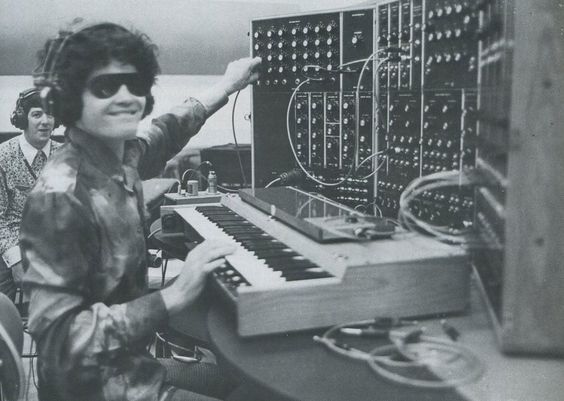 On the Monkees 4th album Pisces, Aquarius, Capricorn & Jones Ltd., Micky used the Moog quite prominently on the song 'Daily Nightly', also playing it on 'Love is Only Sleeping'. The extended section featuring the Moog on 'Star Collector' was played by Beaver.
While a Moog synthesizer had technically been used on a couple of albums that came out earlier that year, it wasn't prominent in the mix, and the Monkees are generally regarded as having been the first group to feature it on a top-charting pop music album.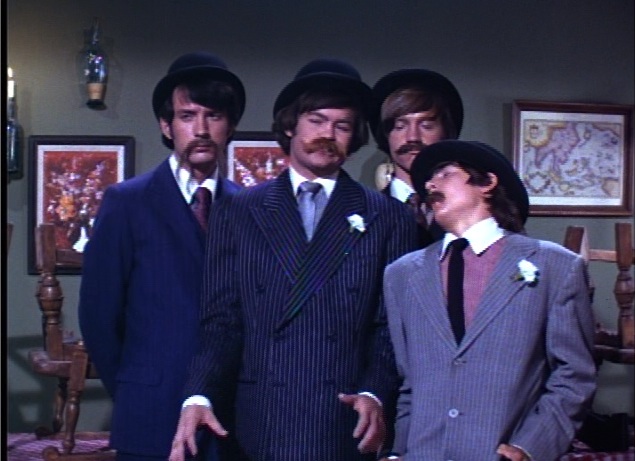 8. Monkee in Space
Like the Monkees, Star Trek also began airing on network television in the fall of 1966. By the end of season 1, producer Gene Roddenberry and the network felt that the show needed an injection of youth, to try and attract younger viewers. So they turned to the most popular show around for inspiration: the Monkees.
By this time, the Monkees were world-famous and Davy Jones was a hugely popular teen idol. So Roddenberry decided to add someone to the cast who looked a little bit like a Monkee.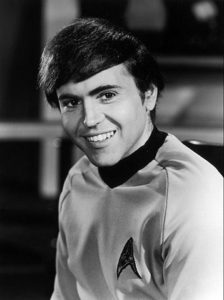 Roddenberry also felt that the futuristic show should have a Russian character, a nod to America's chief rival in the space race to the Moon.
So they added a new character to the show, Russian navigator Pavel Chekov, played by Walter Koenig … and even had him wear a Monkees-style wig in the first few episodes. The official story at the time was that Roddenberry added a Russian character in response to a Pravda article criticizing the show for not having any Russian characters, but Koenig himself has always maintained that the real reason was because of the popularity of Davy Jones.