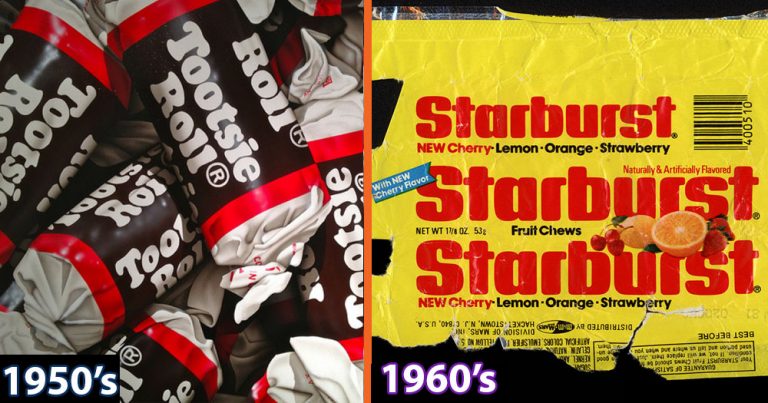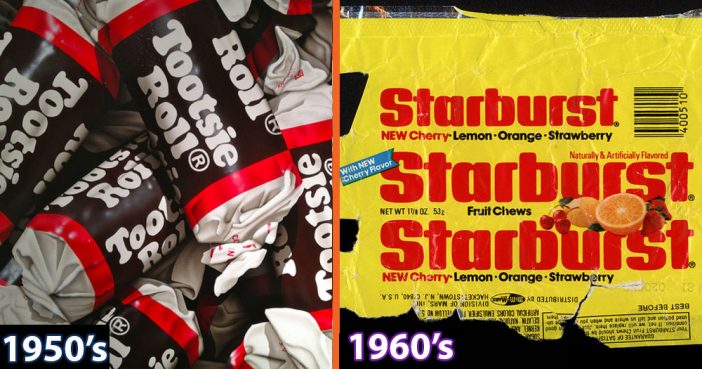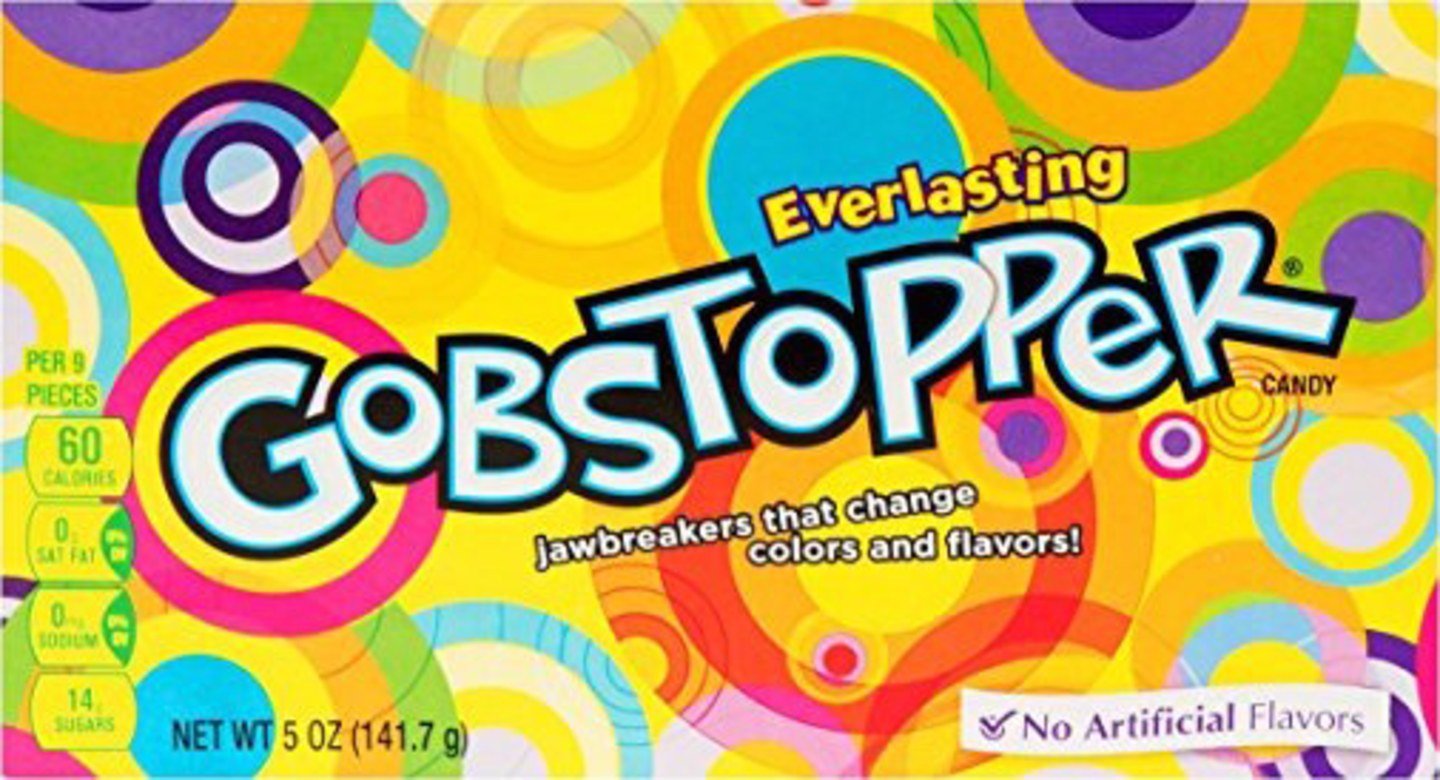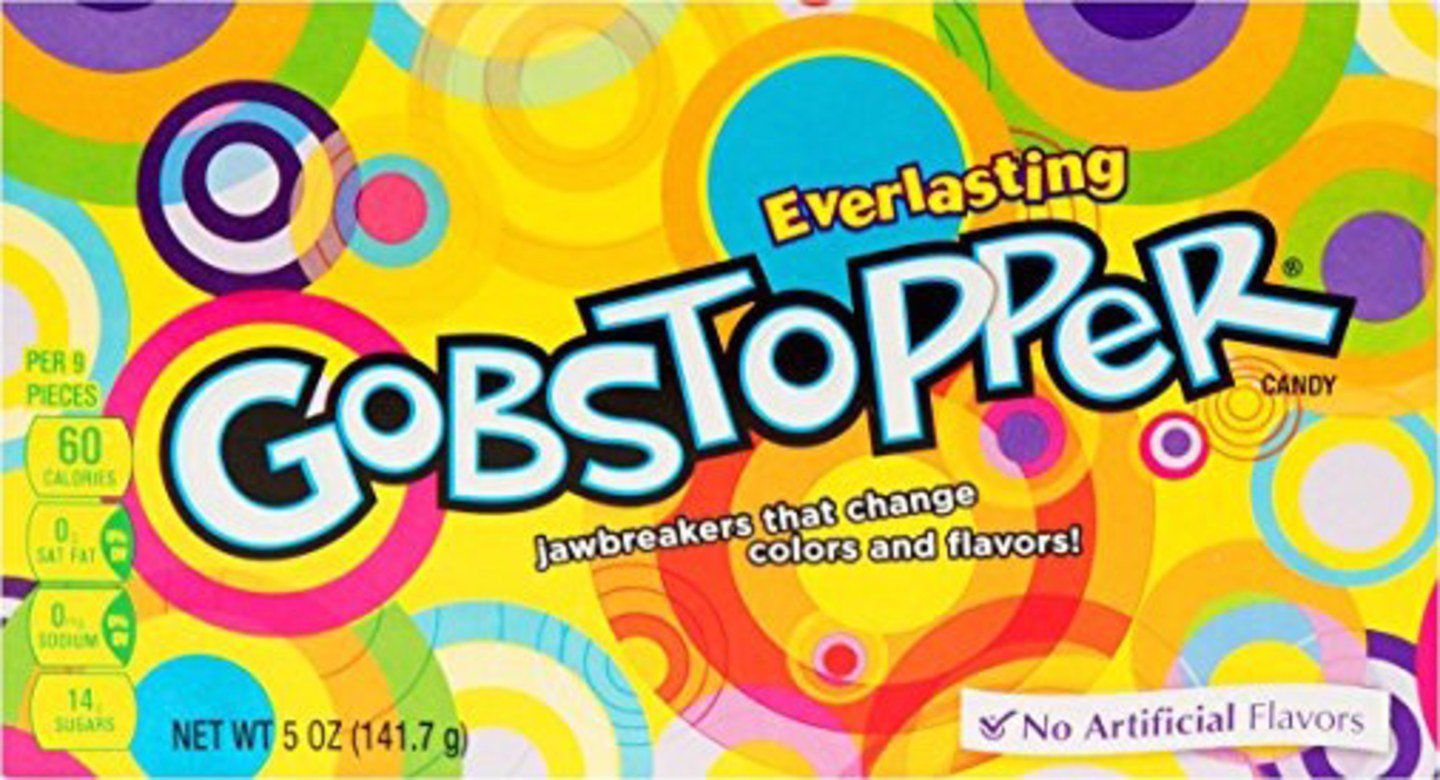 1970s: It's a Texture Thing
Things got weird in the '70s. Or, you know, more experimental, with candies that pushed the boundaries in terms of texture and presentation. Pop Rocks that tingled on your tongue became huge, kids daring other kids to put some in their soda and drink it, risking the urban legend that their heads might explode.
Gobstoppers, which had been around for decades, came out in their second iteration to newfound demand in 1976. They were rebranded Everlasting Gobstoppers, inspired by the candy in Charlie and the Chocolate Factory. Ring Pops hit the market in 1979 and became as trendy as bell bottoms.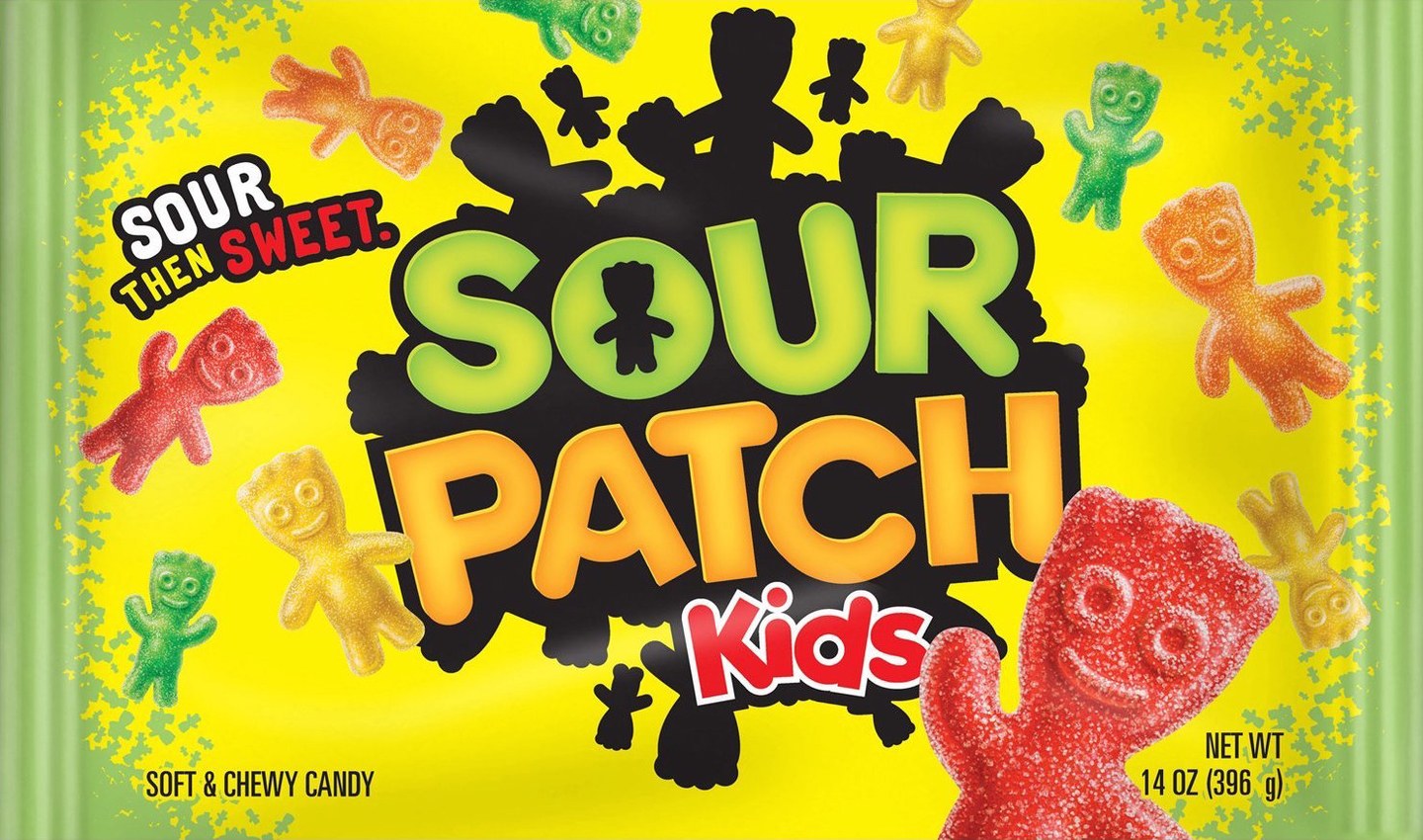 1980s: Chew it Up
The 1980's was chewy candies big moment. Skittles were created in Britain in the '70s, but they came to the U.S. in 1982. Sour Patch Kids (from Canada!) were brought to the U.S. in 1985. These two candies became wildly popular alongside Jelly Bellys which, though they had been around for a while, rose to fame because of President Ronald Reagan's affinity for them.
He had 720 bags per month shipped to him (that's 306,070 beans, for the record), which were distributed between the White House, Capitol Hill, and other federal buildings.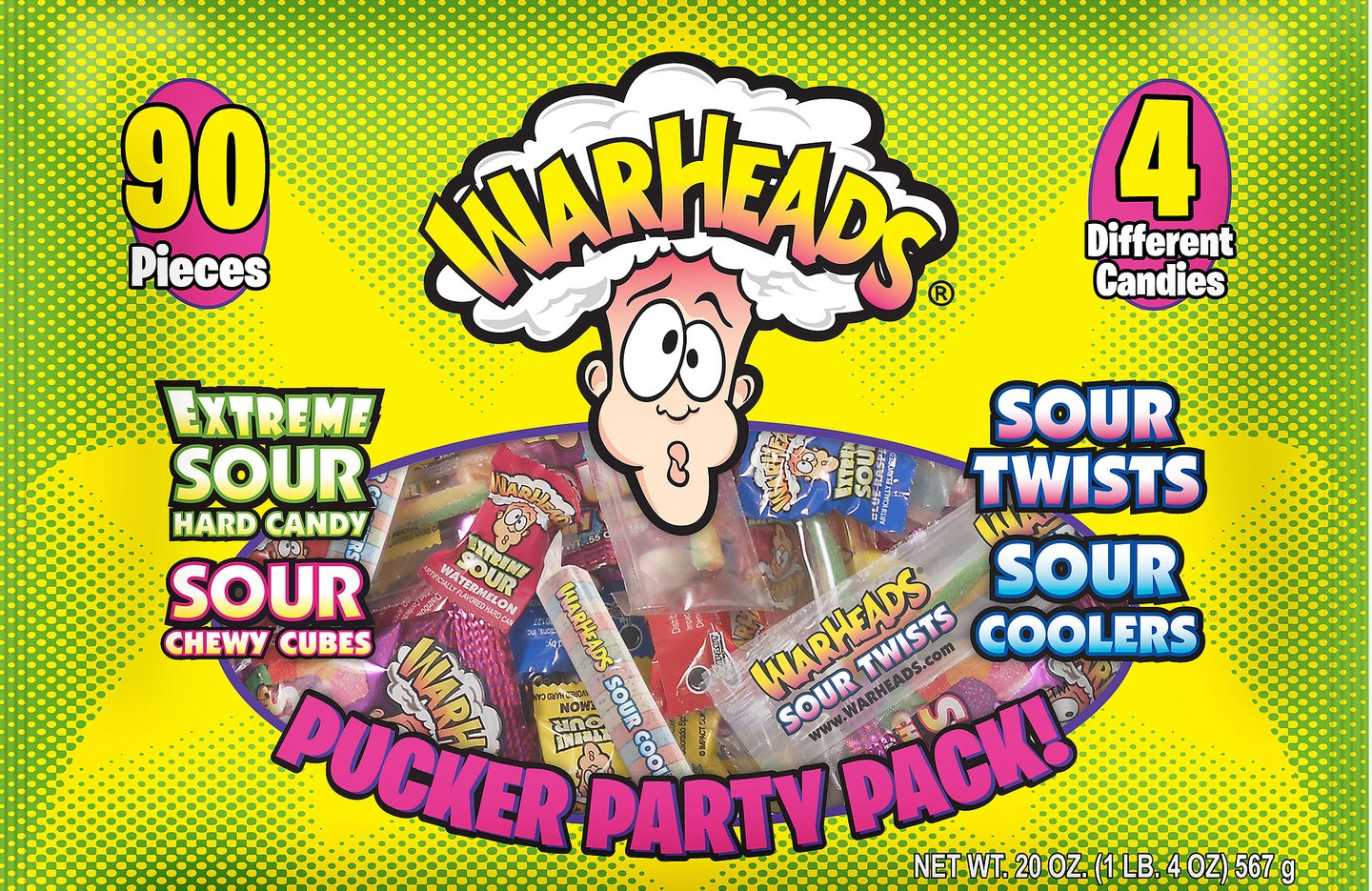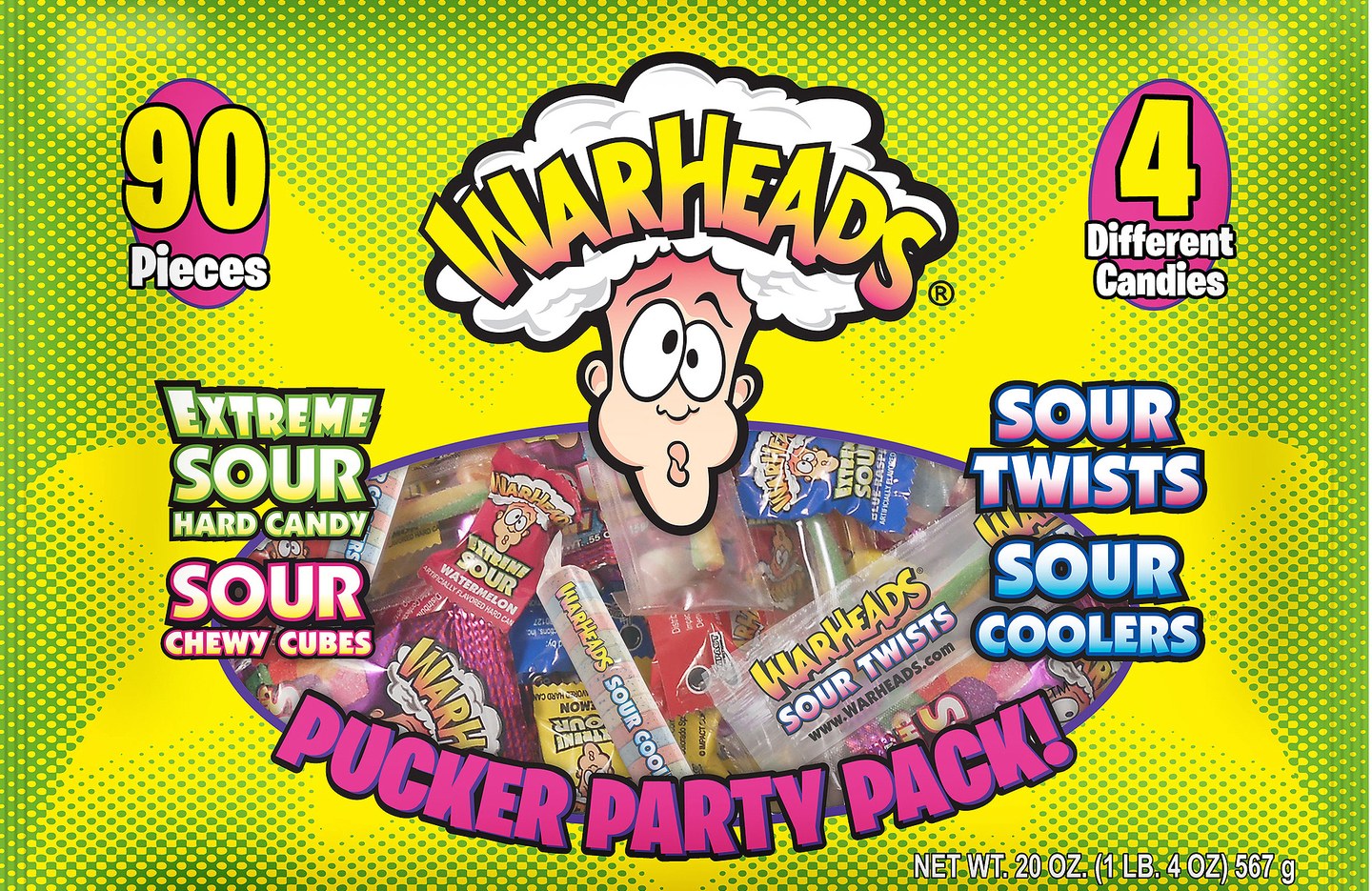 1990s: Sour Power
Then, suddenly, everything was sour–Sour Power belts and straws, Airheads, Warheads, Cry Baby candies (which come in the form of everything from hard, teardrop-shaped candy to extra sour chewing gum). Even candies that existed before came out in sour varieties, Sweet Tarts spawned Shock Tarts. "No matter the decade, everyone is always excited about the next, newest, greatest thing," said Mitchell.
"By the '90s both the chocolate market and the sugary candy market had been saturated with so many amazing options that the only way to really break into the candy game was by reinventing the wheel, so to speak. Sour became the new frontier. And we see a continuation of that up to today."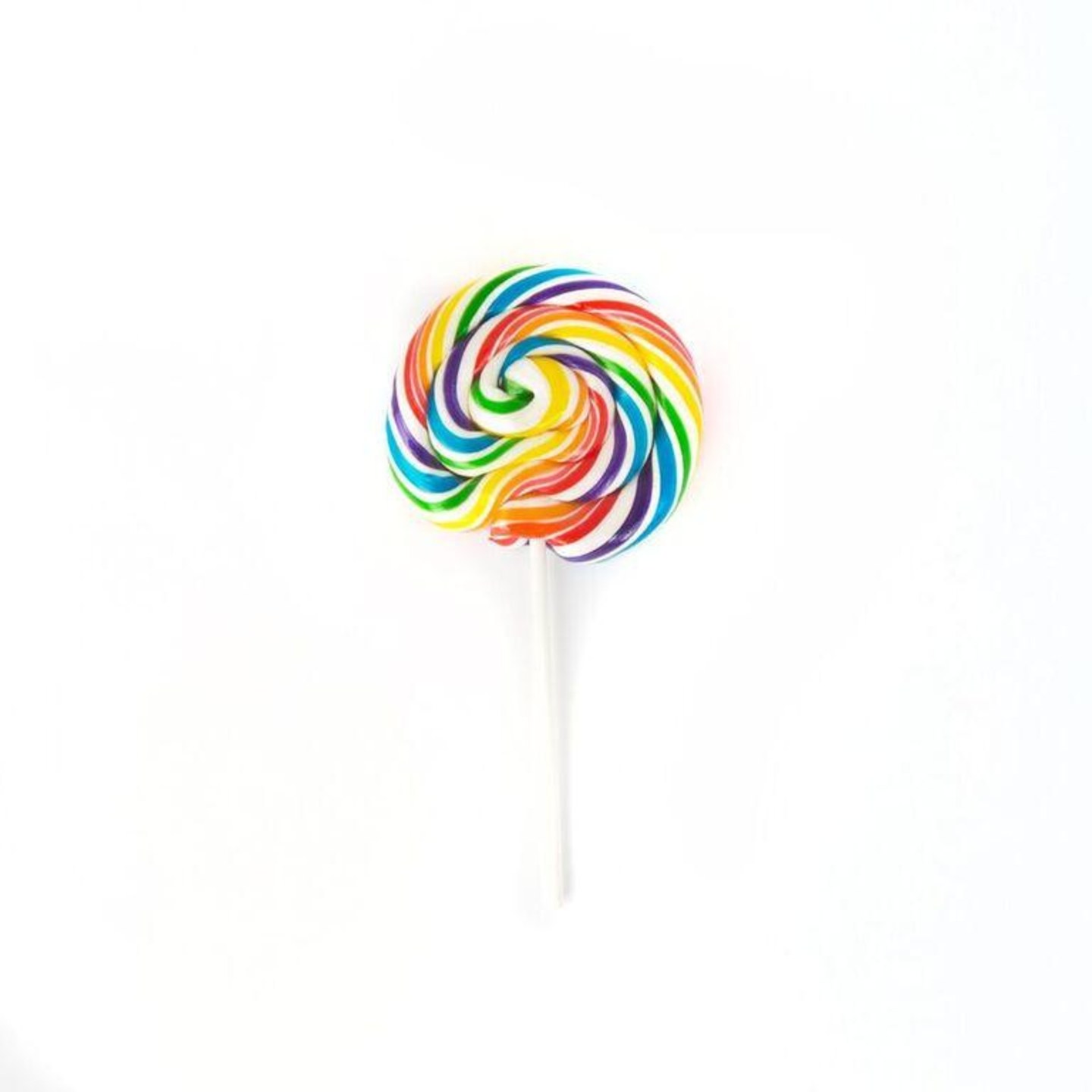 2000's Popular Candy
"This is the hardest to define because we're the closest to it," said Skye, "but I think the biggest trend is that everything is extreme now. Even sourer candies. Giant lollipops. Giant gummy bears. Companies are even starting to experiment with bacon, pickle, and wasabi candy.
You have Bean Boozled [a game by Jelly Belly where you spin a wheel to taste normal flavors against crazy ones that are the same colors] and Harry Potter Bertie Bott's Every Flavour Beans in flavors like old socks and boogers." What is it the kids are saying these days? "That's so extra." Yeah, well, when it comes to candy, so extra is clearly what we want.
(Source)
Watch some cute kids try popular candy from every decade.
RELATED: 20 Ways To Use Leftover Candy Canes, Because No Candy Should Be Left Behind