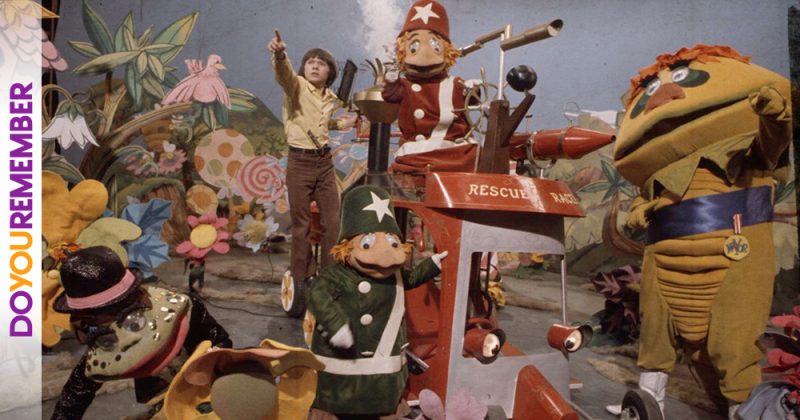 I used to hate getting up early for school, and would get dressed half-asleep, taking a nap in the car on the way. But on Saturday mornings, I would get up at the crack of dawn to catch my favorite cartoons. Back in the early 70s I loved H.R. Pufnstuf, and from the beginning I couldn't look away. It was like watching a moving kaleidoscope, with music and plot stirred in.
Pufnstuf was a Saturday morning show in the late 60s and early 70s that unlike many cartoon shows that played in those mornings, had live action and puppets, amazing costumes, backdrops and scenery which mixed so well. Mayor H.R. Pufnstuf and the other residents of Living Island try to help young Jimmy who was shipwrecked on their island, escape the evil clutches of Witchiepoo, a zany witch who wants to steal Jimmy's talking flute for her collection of magical objects.  It's all distractions along Jimmy's goal of finding his way back home.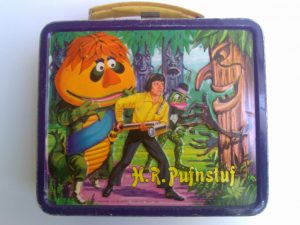 It was a bit trippy and cult-like. It also starred Jack Wild, the Artful Dodger in the 1968 film, Oliver! Looking back, I think of it as a pioneer in theme and in combining formats, which later was used in other shows including Pee Wee's Playhouse.
Did you watch this or another cartoon from saturday mornings? Can you sing the opening line to the catchy theme? H.R. Pufnstuf. Who's your friend when things get rough? H.R. Pufnstuf. Can't do a little, cause he can't do enough.
If you remember H.R… then you may remember these amazing Saturday Morning Cartoons from the 1970's!!! 
For more of these throwback videos, check out our YouTube Channel!