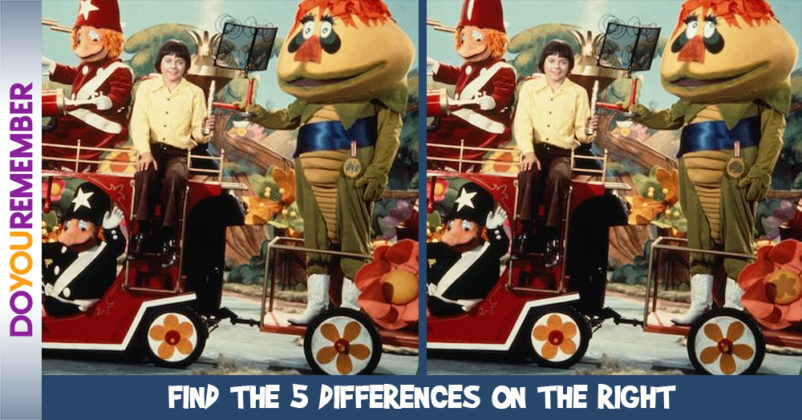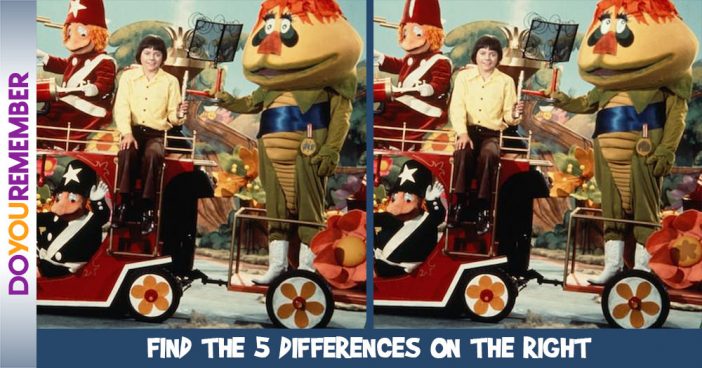 H.R. Pufnstuf
A children's television series produced by Sid and Marty Krofft in the United States. It was the first Krofft live-action, life-sized-puppet program. The seventeen episodes were originally broadcast from September 6, 1969, to December 27, 1969. The broadcasts were successful enough that NBC kept it on the Saturday morning schedule until August 1972. The show was shot in Paramount Studios and its opening was shot in Big Bear Lake, California. Reruns of the show aired on ABC Saturday morning from September 2, 1972, to September 8, 1973, and on Sunday mornings in some markets from September 16, 1973, to September 8, 1974. It was syndicated by itself from 1974 to 1978 and in a package with six other Krofft series under the banner Krofft Superstars from 1978 to 1985. The show currently runs on Me-TV at 7am every Saturday Morning. In 2004 and 2007, H.R. Pufnstuf was ranked #22 and #27 on TV Guide's Top Cult Shows Ever.
H.R. Pufnstuf, He's Your Friend When Things Get Rough
Plot
H.R. Pufnstuf introduced the Kroffts' most-used plot scenario: their fairy tale of good versus evil, as well as their second plot scenario: the stranger in a strange land. The show centered on a shipwrecked boy named Jimmy (played by teenage actor Jack Wild). He is 11 years old when he arrives on the island and turns 12 in the episode called "The Birthday Party."
Jimmy and his friend, a talking flute named Freddy, take a ride on a mysterious boat, which promised adventures across the sea to the kooky Living Island, home of dancing talking trees and singing frogs. The boat was actually owned and controlled by a wicked witch named Wilhelmina W. Witchiepoo (played by Billie Hayes) who rode on a broomstick-like vehicle called the Vroom Broom. She used the boat to lure Jimmy and Freddy to her castle on Living Island, where she was going to take Jimmy prisoner and steal Freddy for her own purposes.
The Mayor of Living Island was a friendly and helpful anthropomorphic dragon named H.R. Pufnstuf (voiced by the show's writer Lennie Weinrib who also voices many of the other characters) who found out about her plot upon witnessing the action and was able to rescue Jimmy with the help of Cling and Clang when he leaped out of the enchanted boat with Freddy and swam ashore.
Jimmy was taken in by H.R. Pufnstuf who was able to protect him from Witchiepoo as the cave where he lived was the only place her magic had no effect. Apart from Jimmy and Witchiepoo, all of the characters on Living Island were realized via large cumbersome costumes or puppetry of either anthropomorphic animals or objects.
Since everything on Living Island was alive (namely houses, castles, boats, clocks, candles, books, trees, mushrooms, etc.), virtually any part of the Living Island sets could become a character, usually voiced in a parody of a famous film star, such as Mae West, Edward G. Robinson or most notably John Wayne as "The West Wind."
A frequent plot device involves Witchiepoo and her henchmen Orson Vulture, Seymour Spider, and Stupid Bat trying to steal Freddy only to be thwarted by Pufnstuf. Another concerns Jimmy and Freddy's efforts to return home from Living Island with the same lack of success.
Credit: Wikipedia

SEE IF YOU GOT ALL OF THEM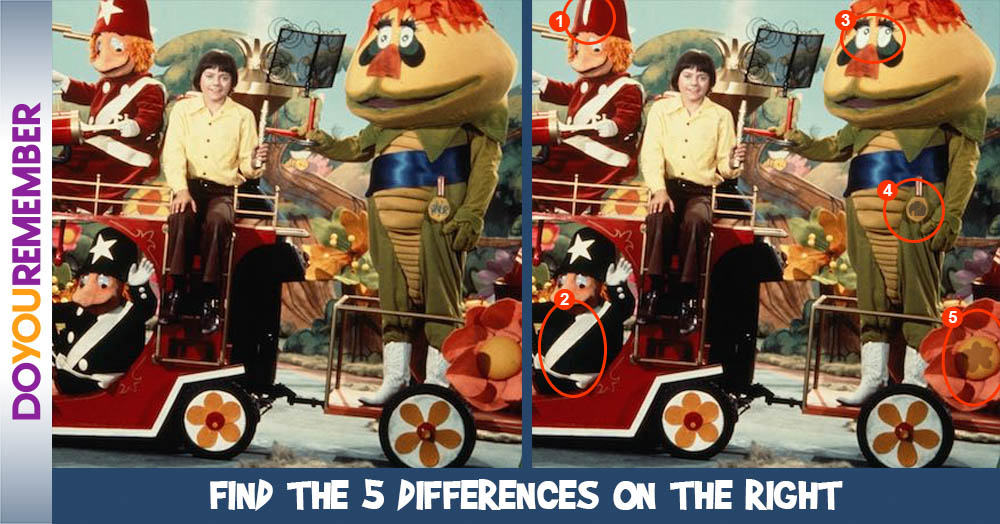 1. The Star on the Hat has Turned into a Line
2. One of the Guardsman's Buttons are Missing from his Uniform
3. H.R. Pufnstuf's gaze has moved
4. The Symbol on H.R. Pufnstuf's Medal has changed to Our DoYouRemember Elephant!
5. The Flower Wheel Now has Flower Design in it's Center