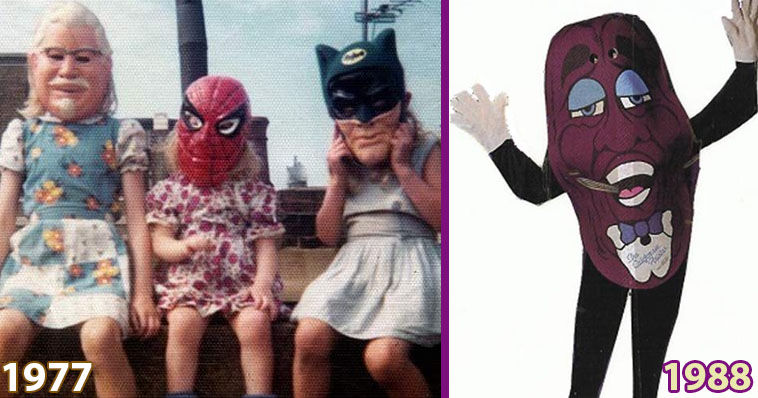 1983: Really clever costumes have always been important.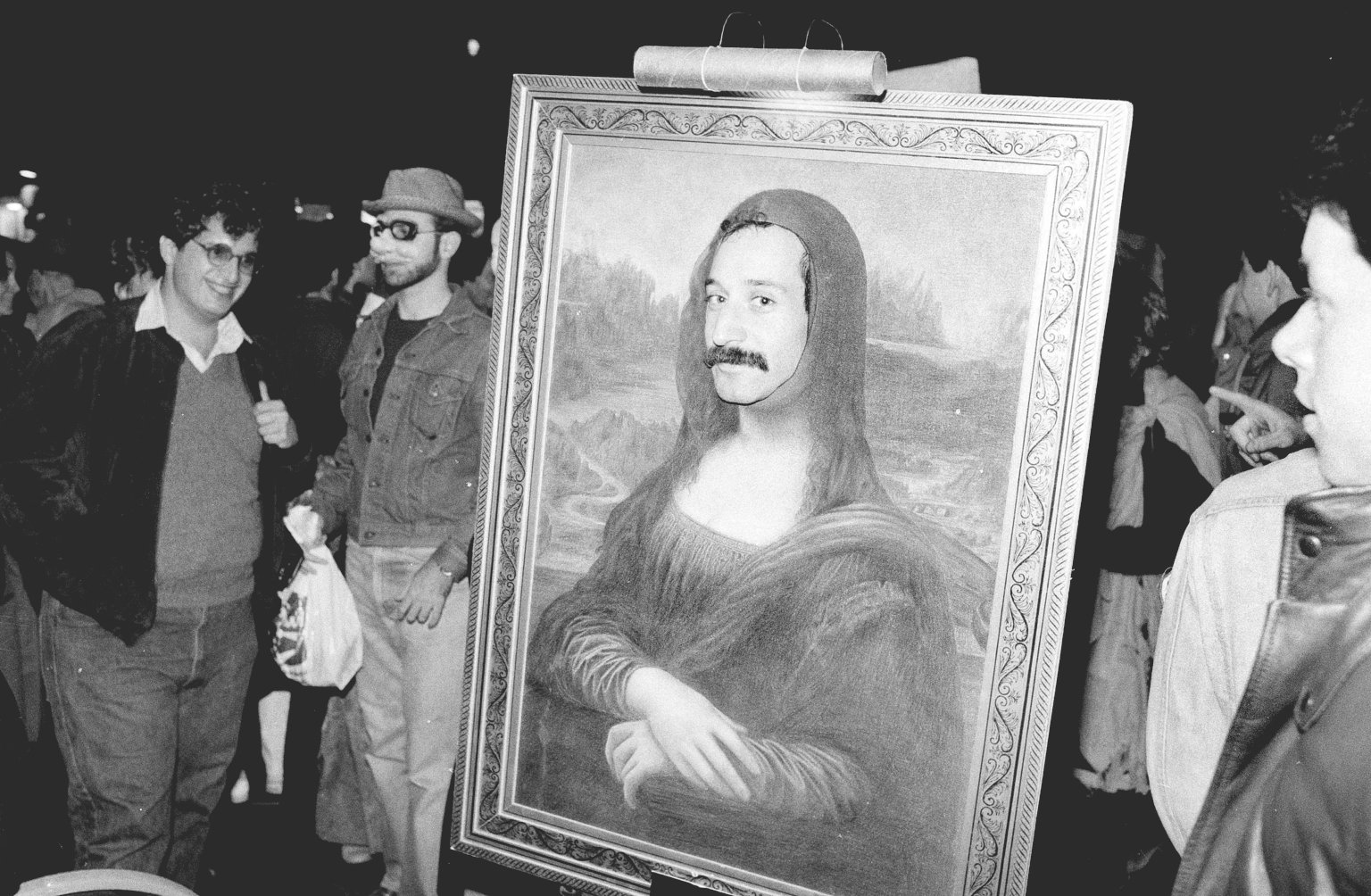 A participant in the 10th annual Village Halloween Parade.
Making a witty costume has always been a fun part of Halloween. This Mona Lisa one at New York City's Halloween parade is one great example.
1984: Raunchy costumes are also a classic choice.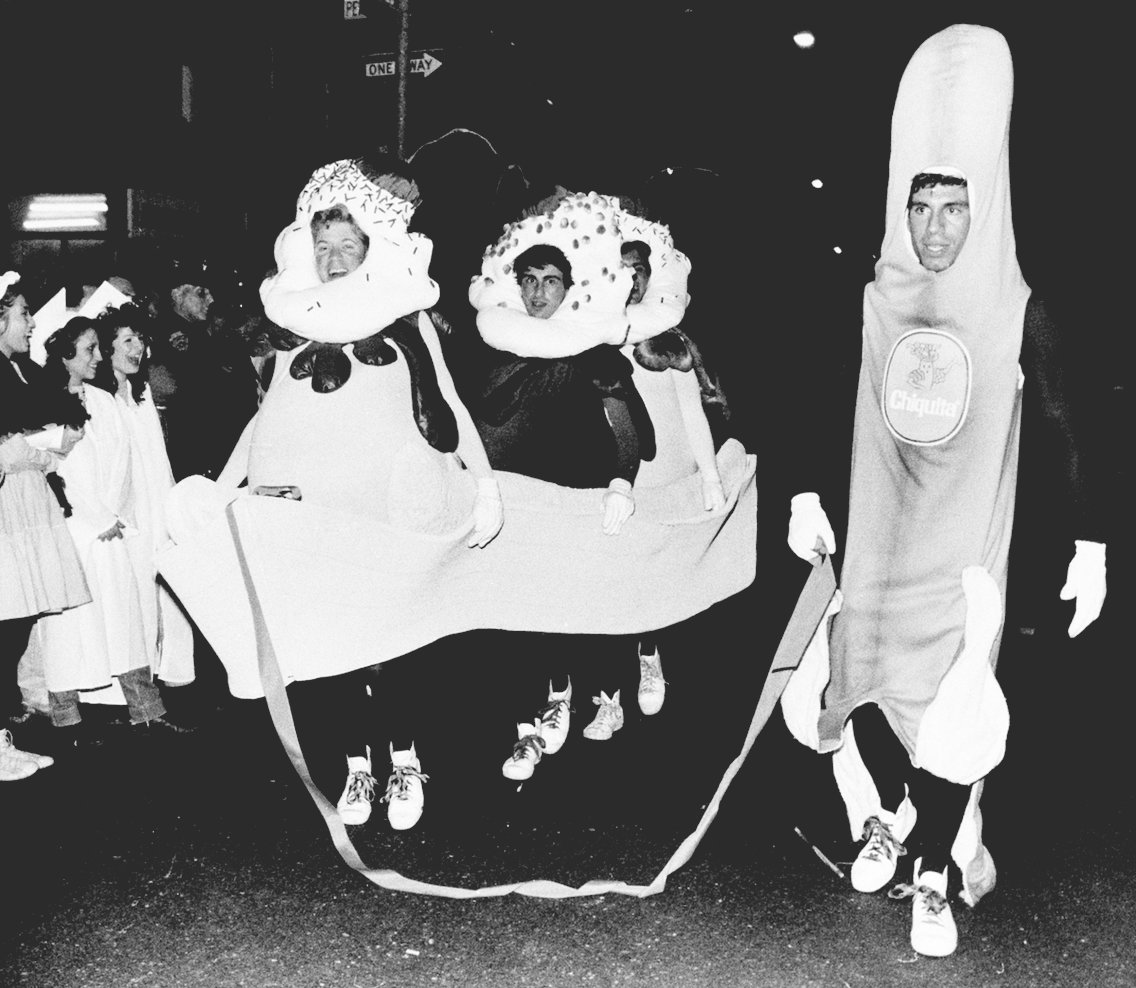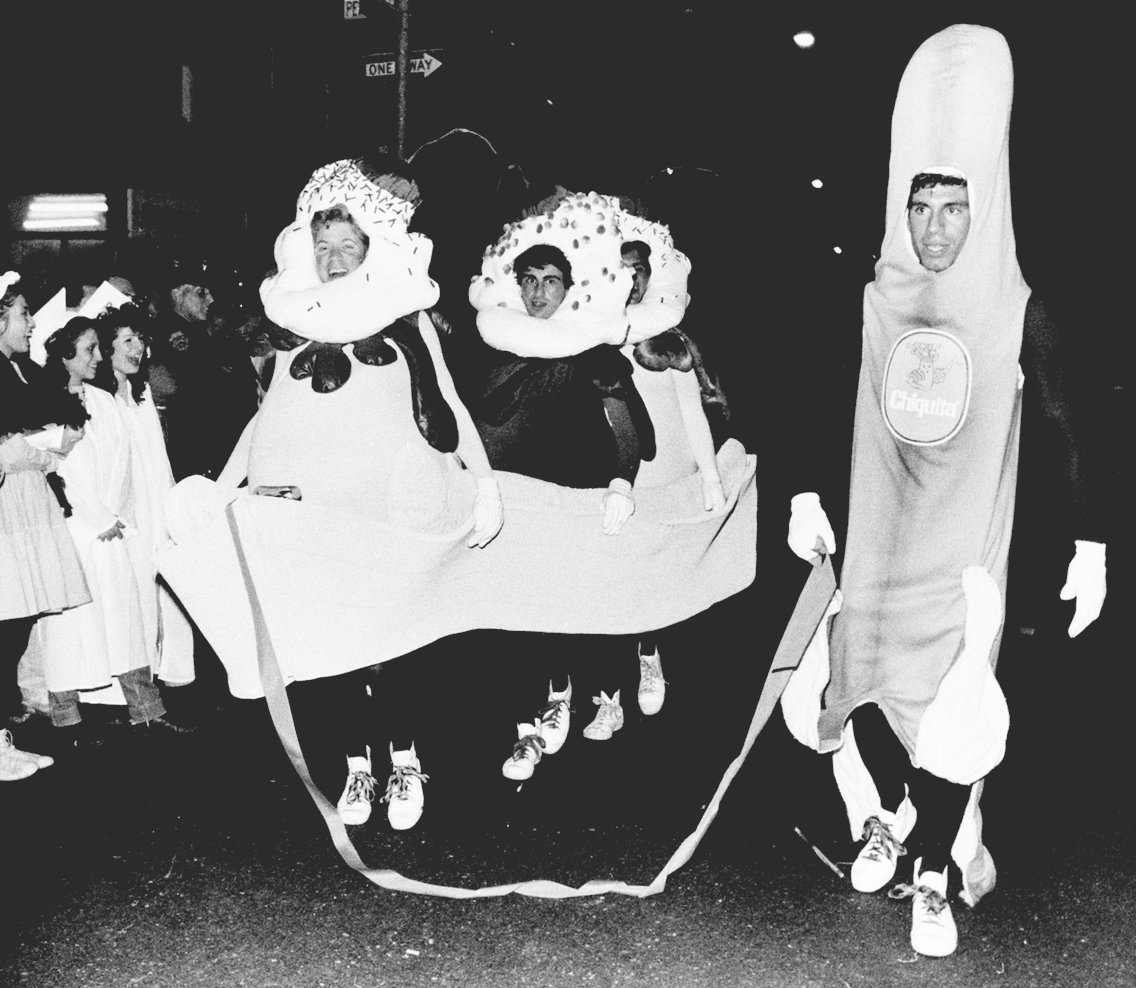 A big banana (?) seen with a fudge sundae.
This group costume at New York's 11th annual Halloween parade seems to be a banana split, but it looks like the banana has something else going on.
1985: In space, it's hard to get the materials for an impressive costume.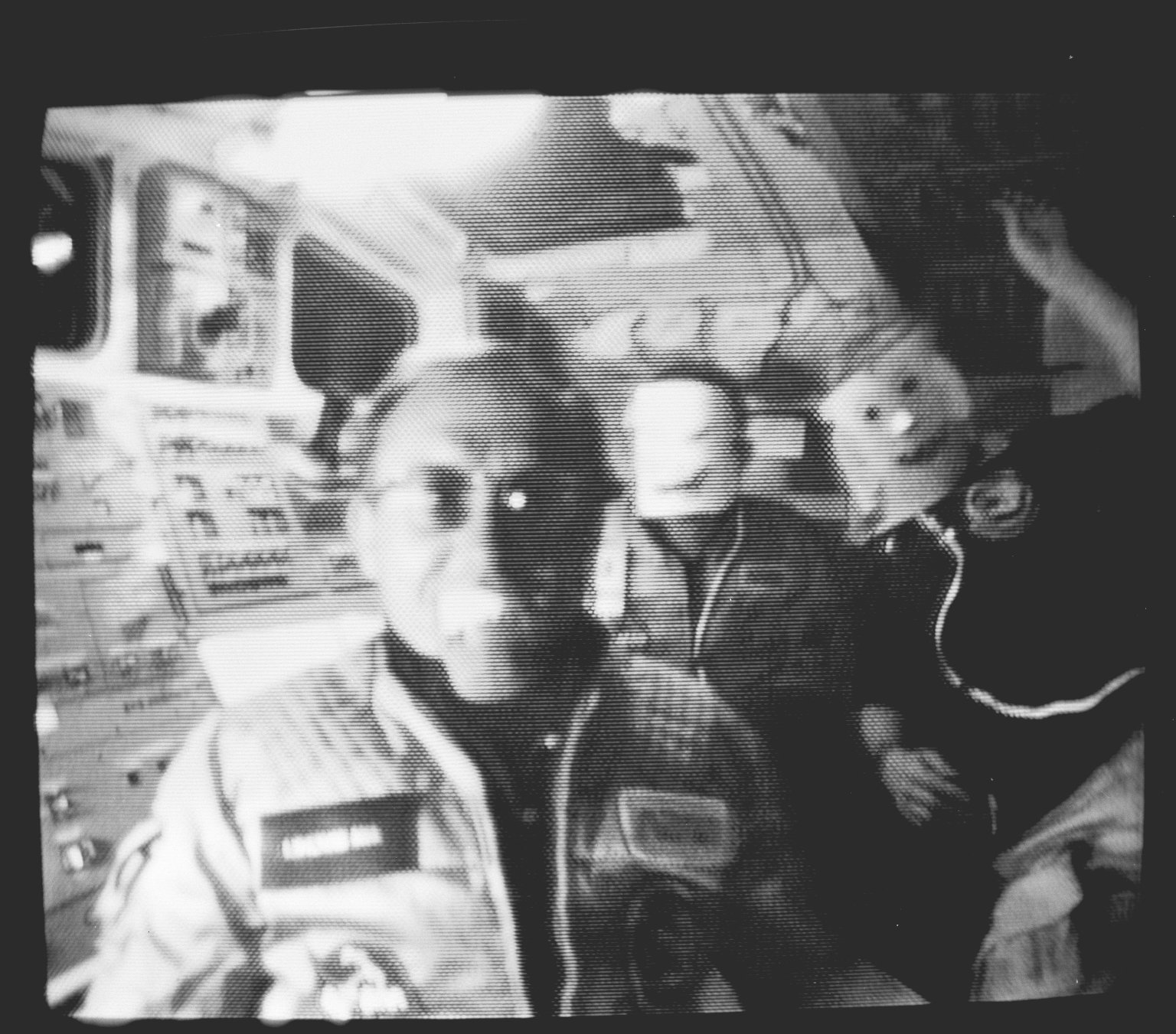 Space shuttle Challenger crew members in Halloween disguises.
Members of the Challenger crew did their best with the materials they had.
1986: Even professional baseball players dress up.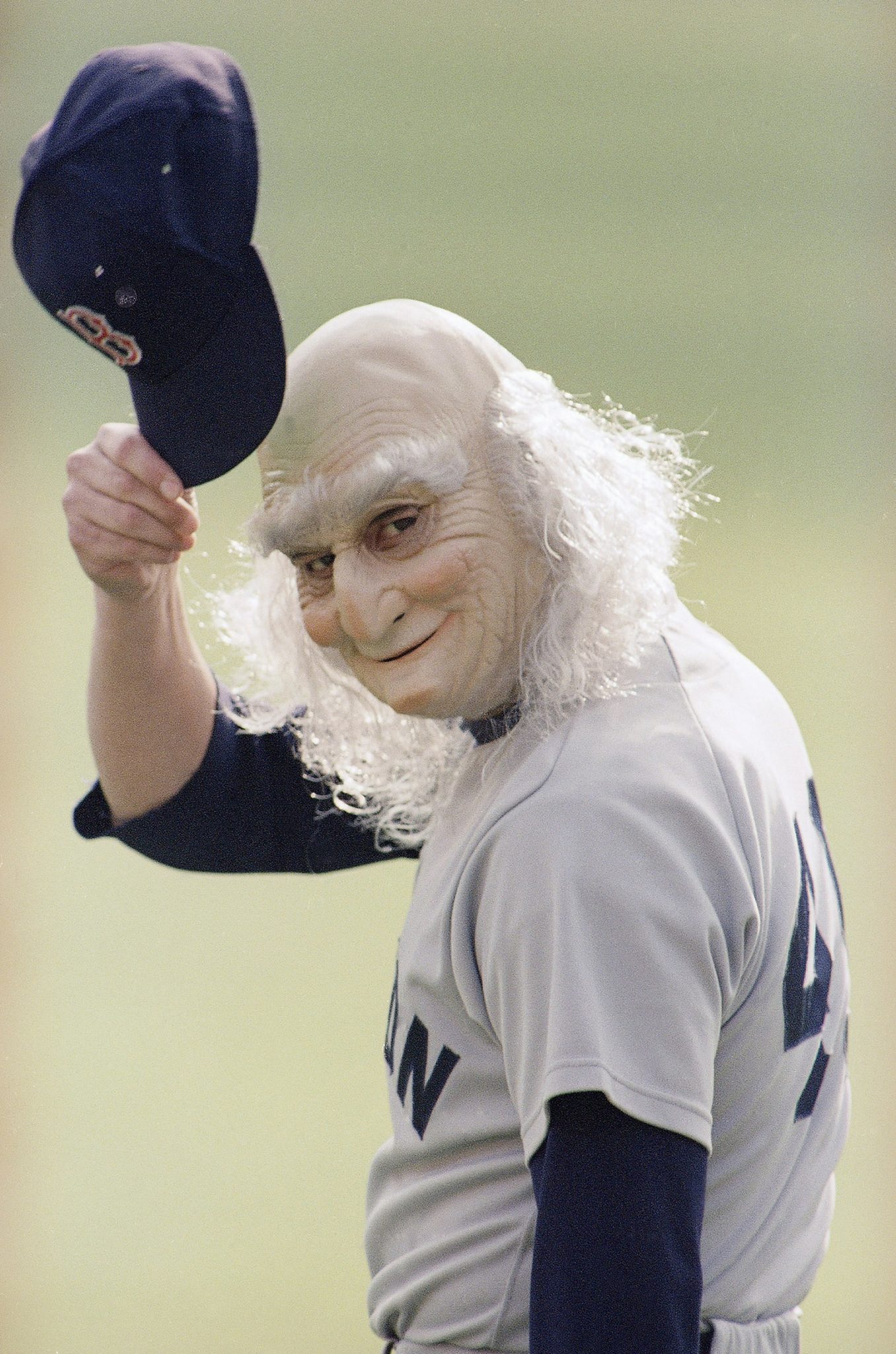 Al Nipper of the Boston Red Sox sports a Halloween mask before a game.
Putting on a mask that makes you look like an old man is sure to disarm any opponent on the field.
1987: The Wall Street crash didn't stop people from dressing up as bulls.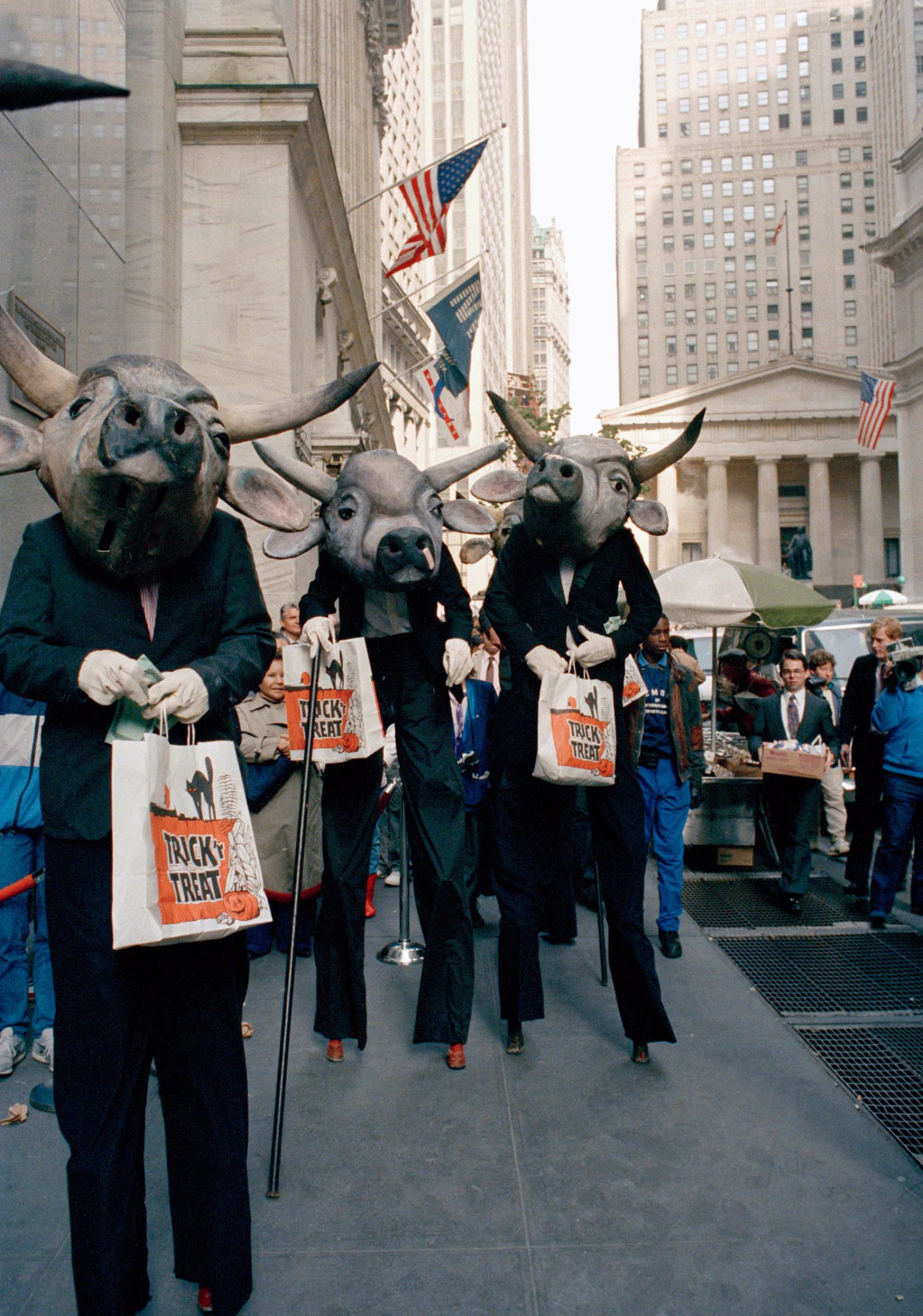 A herd of bulls on stilts outside the New York Stock Exchange.
Wall street "bulls" are optimistic and aggressive about a growing market.