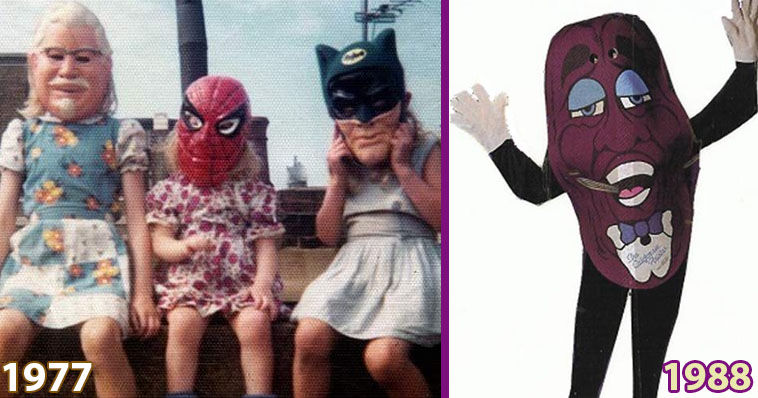 Coming up with an original Halloween costume is hard, so why not take some inspiration from the past?
Every moment has its own Halloween trends: 2008 was the year of the Joker from "The Dark Knight" and the past couple of years had a lot of "Star Wars" and Donald Trump costumes.
But in general, you'll see the same types of things over and over again. Disney characters, the Wizard of Oz, and classic monster characters like Frankenstein are perennials.
Here are what Halloween costumes looked like every year you — or your kids — were born.
1976: Horror movies have long been an inspiration for costumes.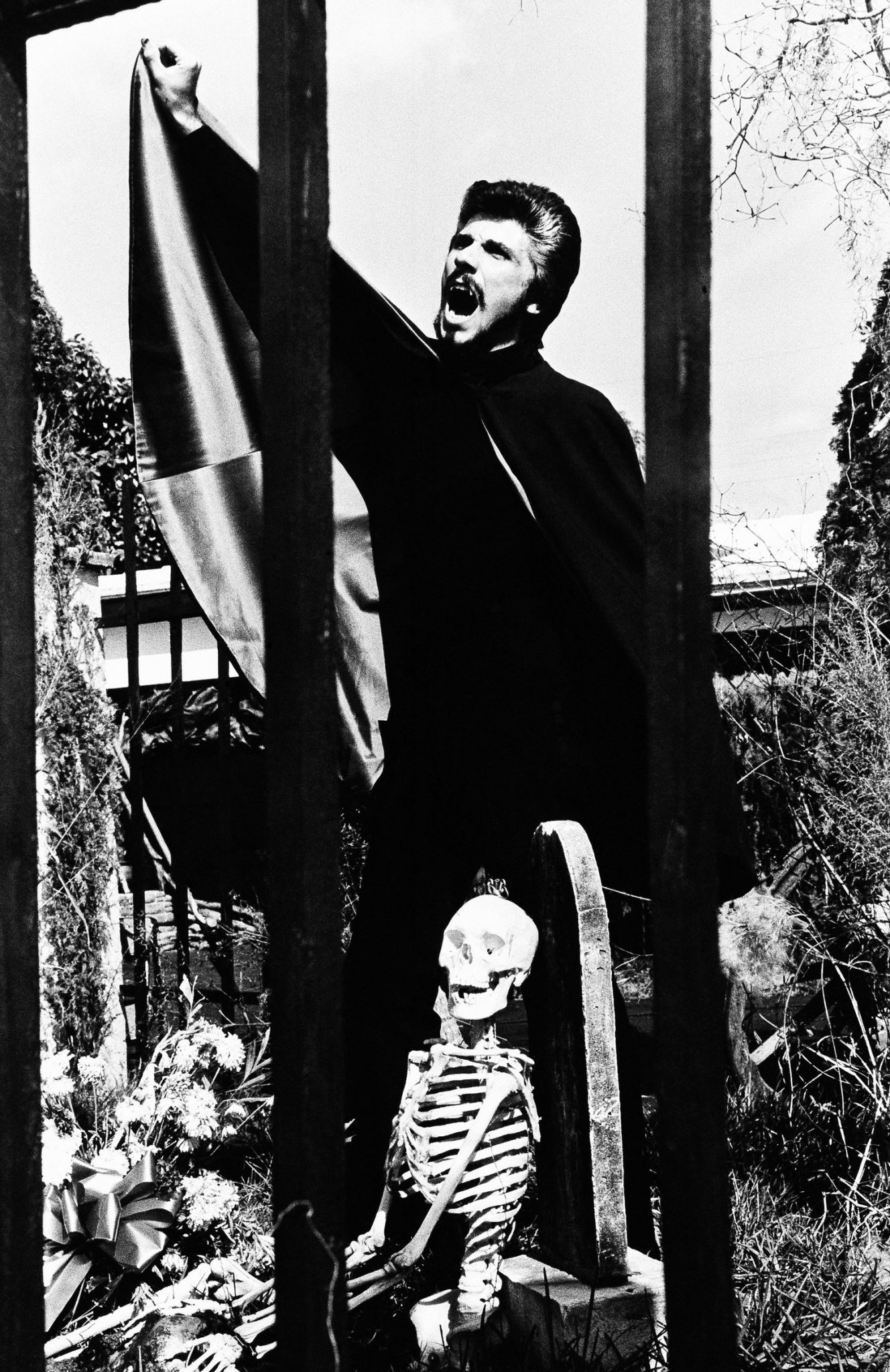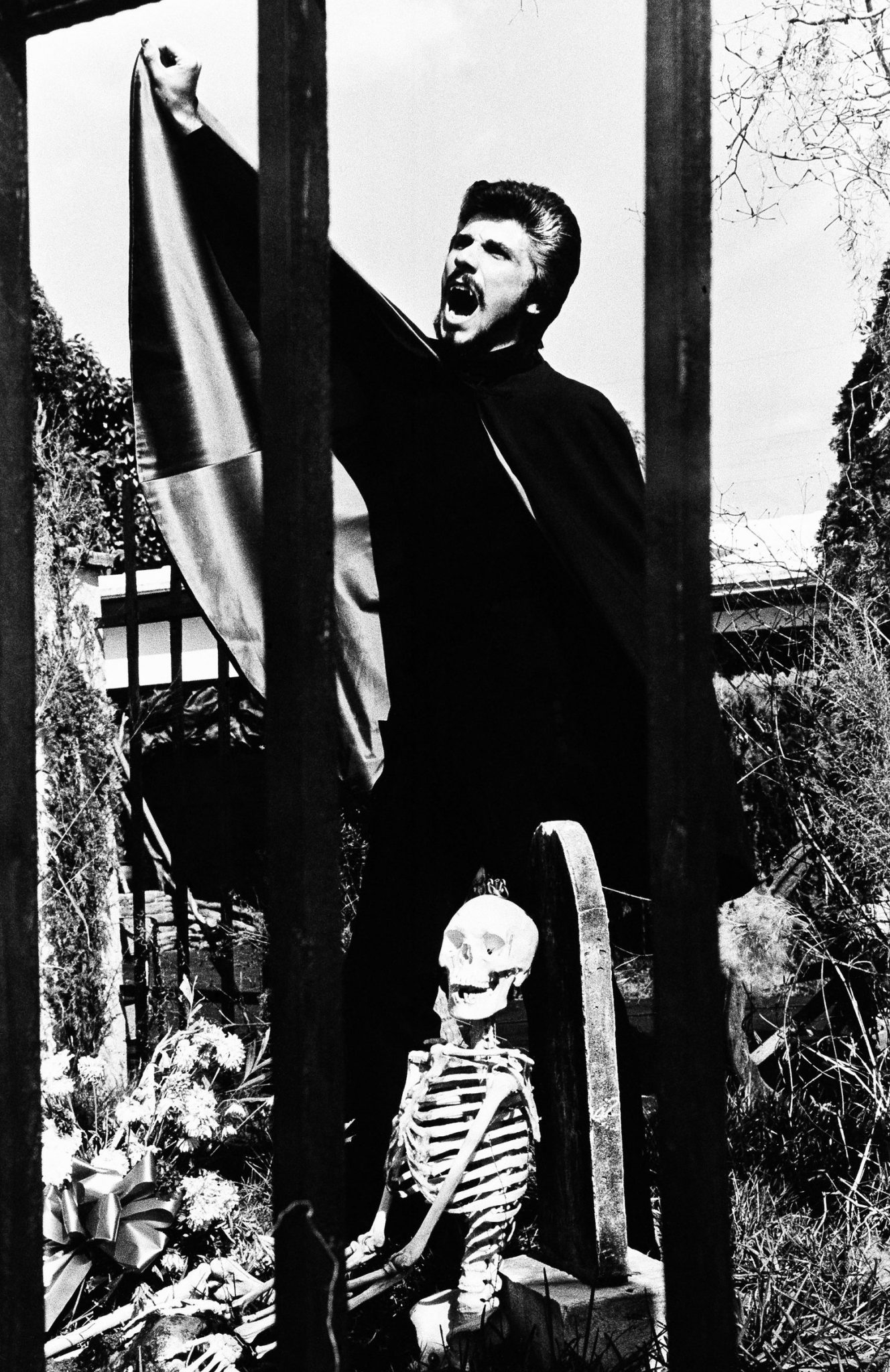 Bill Schuck turned his parent's quiet residential home in Florida into an intricate horror fantasy.
Bill Schuck's cape, ruffled shirt, and mustache could make him the villain of any movie with a spooky castle.
1977: Burlesque-like costumes are also nothing new.
The attention to detail is impressive.
Here are two revelers at New York's Studio 54.
1978: Pharaohs and bug-eyed aliens are Halloween perennials.
A pharaoh with a big headdress.
The annual Halloween party at Studio 54 was a major event.
1979: Halloween costumes can double as a wedding dress and tuxedo.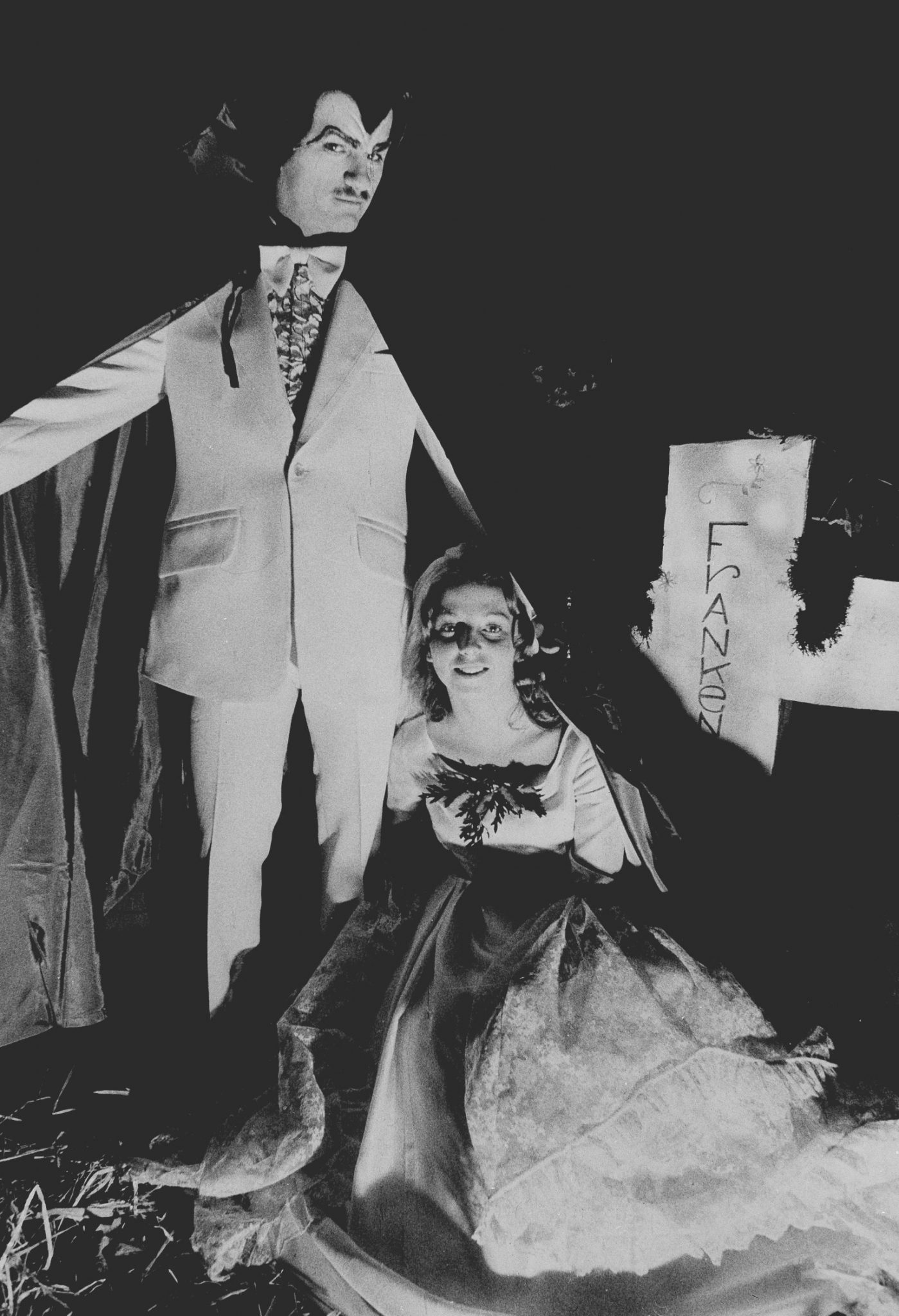 The bride wore white and the groom rose out of a coffin at a real wedding held Halloween eve.
At a wedding in Grants Pass, Oregon, a couple got married in Halloween outfits. Their guests showed up in costumes, too. A Bride of Frankenstein dress is still a Bridal dress, after all.
1980: The Groucho Marx glasses are always in vogue.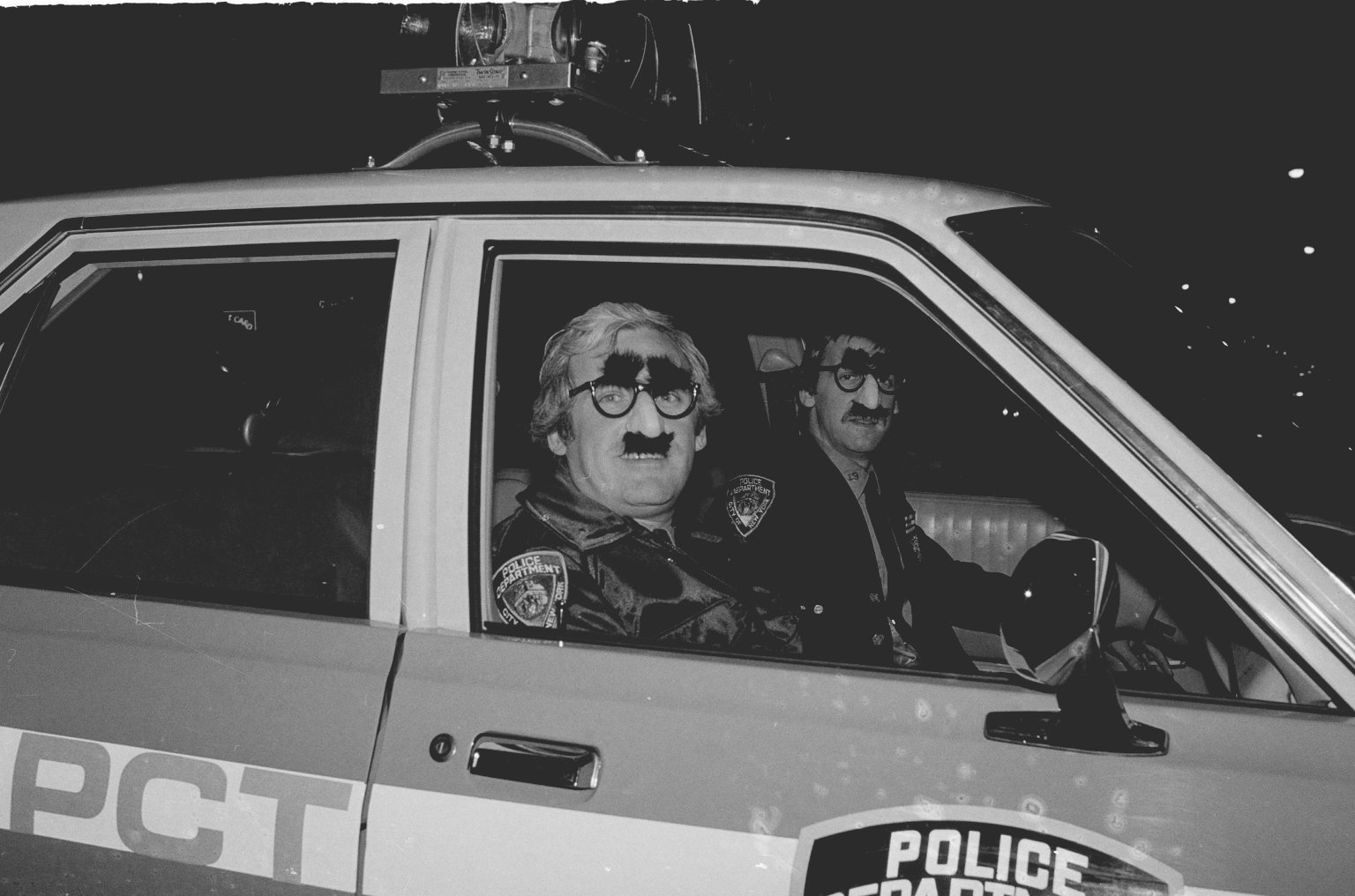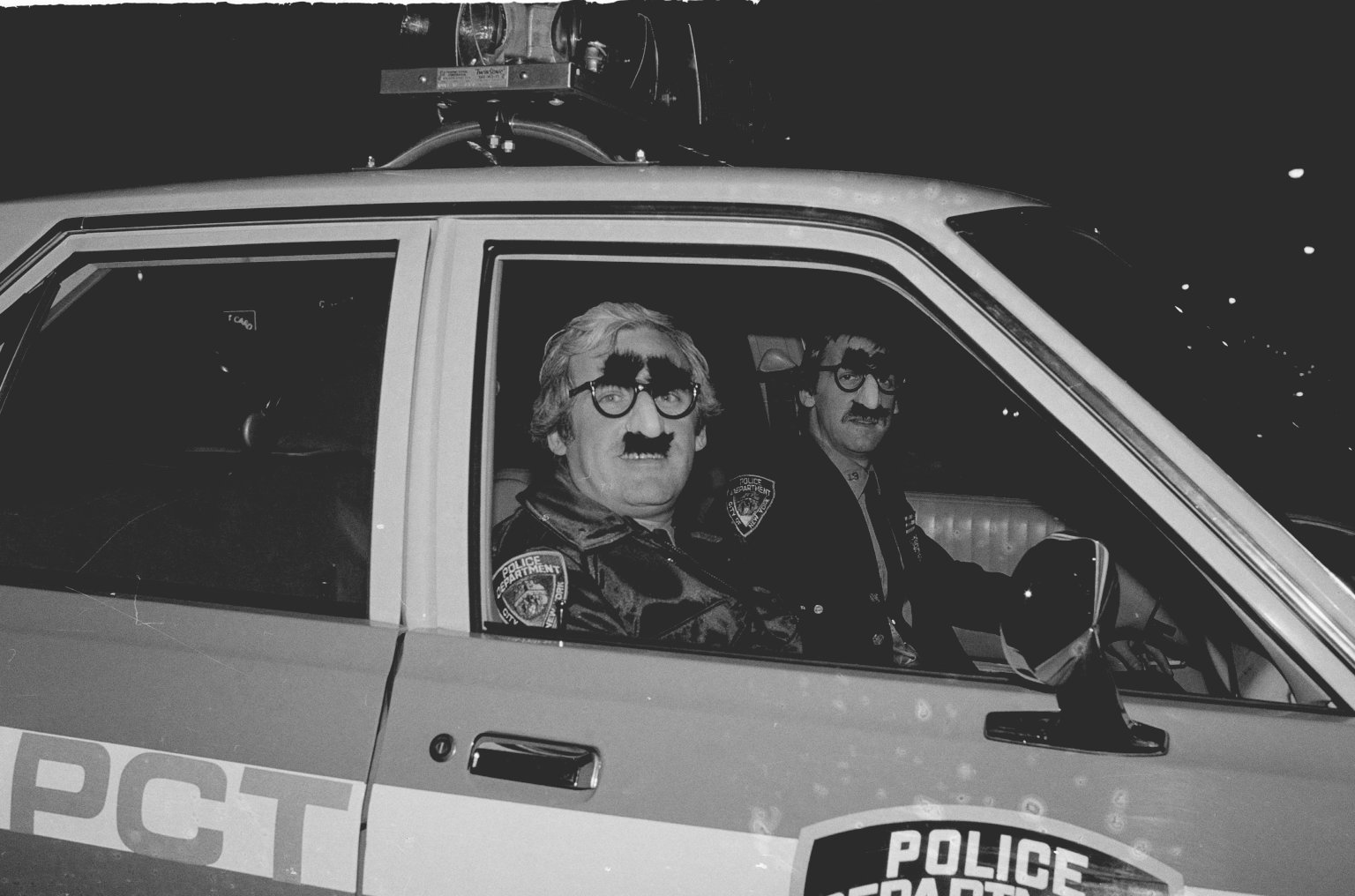 Policemen from an upper Manhattan precinct dressed in matching Groucho masks.
If you want to lighten the mood — like a cop might want to on Hallow's Eve — Groucho glasses, eyebrows, and a moustache will do it.
1981: Everyone loves it when people swing a big axe.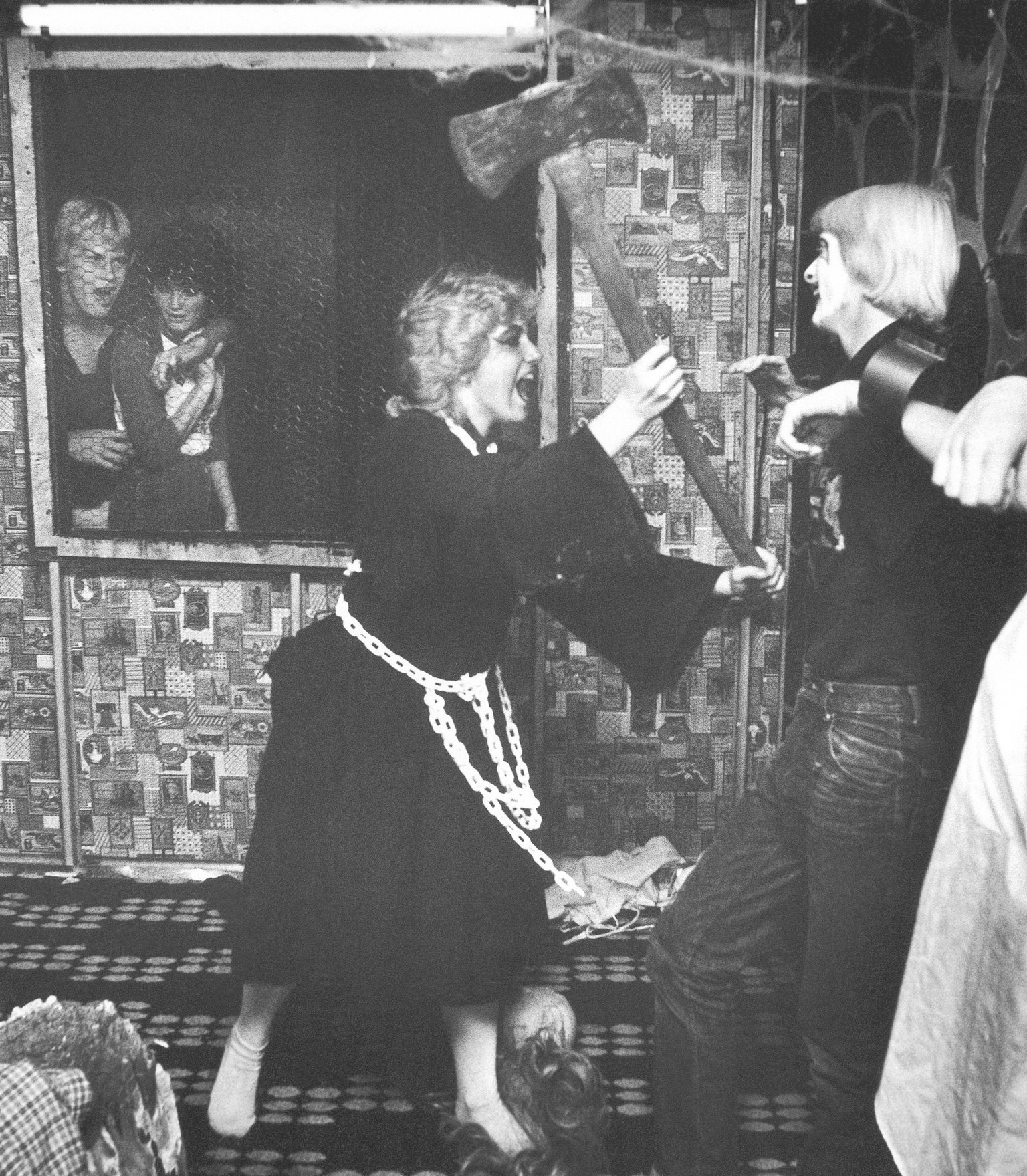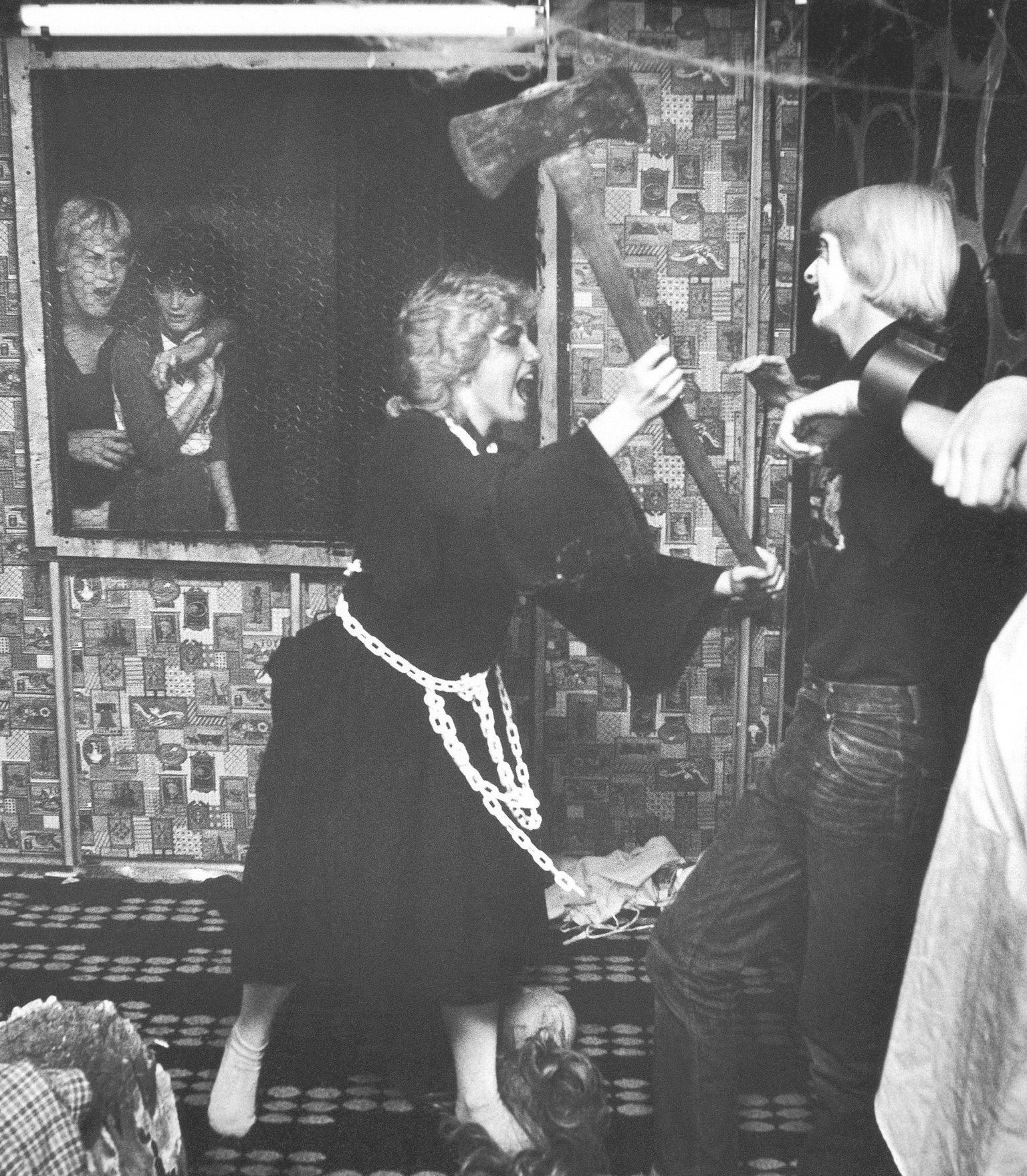 Customers scream while a volunteer psychopath steps on a severed head and swings an ax at the victim in Halloween Haunted House for charity.
Want to bring your haunted house up a notch? Have a woman pretend to be a psychopath and swing around a big axe. The image is a Halloween classic, especially after the release of "The Shining."
1982: "E.T. the Extra-Terrestrial" was all the rage.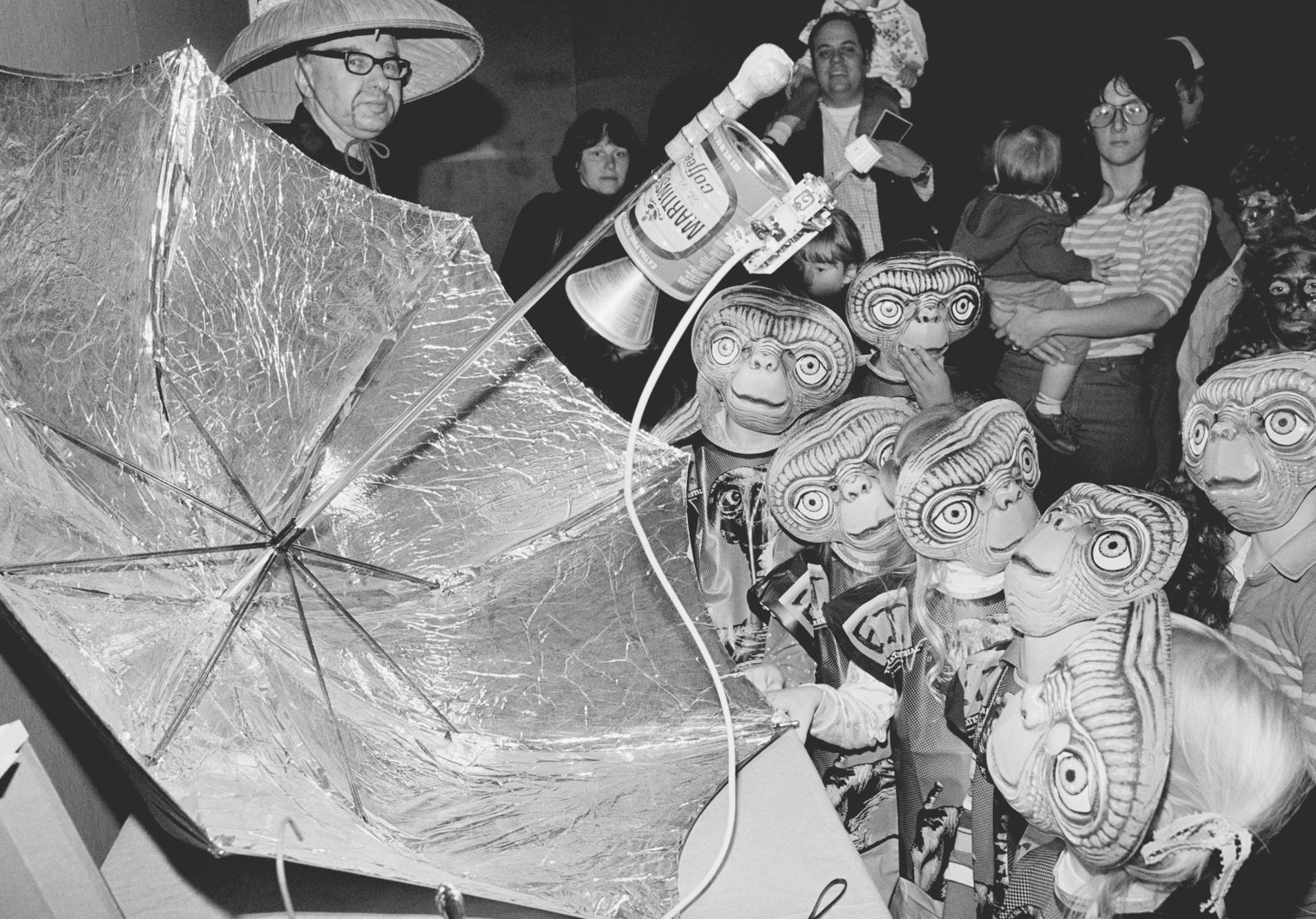 Youngsters wearing E.T. masks look at a phone at a Halloween party at the Museum of Science in Boston.
Steven Spielberg's charming and creepy alien, introduced in his blockbuster the summer of that year, had a pop culture moment during Halloween.