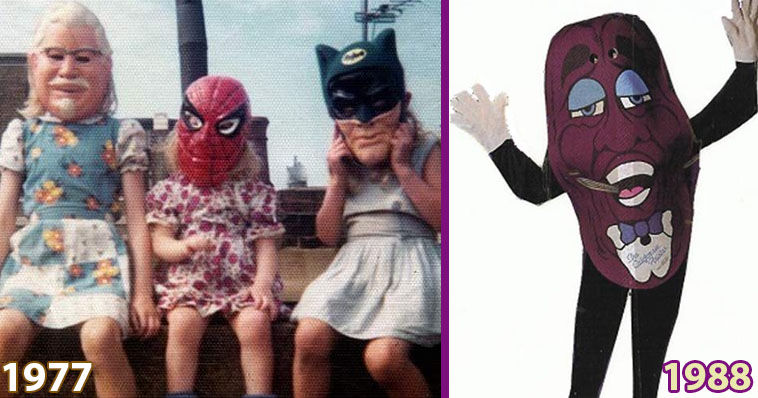 1988: Every four years, people dress up as presidential candidates.
Mark Gordon as Vice President George Bush, left, and Ray Caban as Gov. Michael Dukakis pretend to fight it out.
In an election year, Halloween takes place just a few days before Election Day. In 1988, eyes were on George Bush and Michael Dukakis.
1989: More people were focused on realistic, scary masks.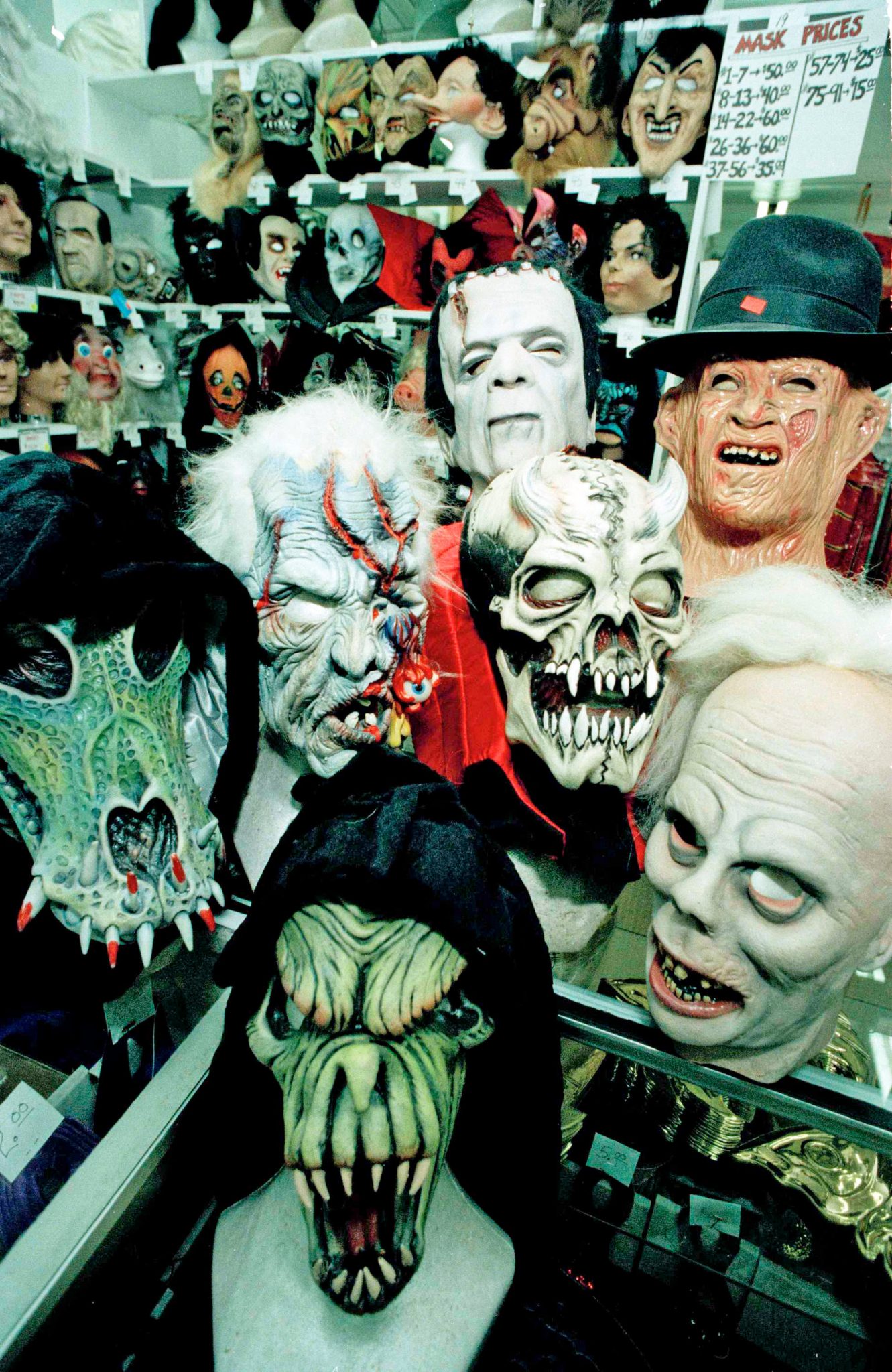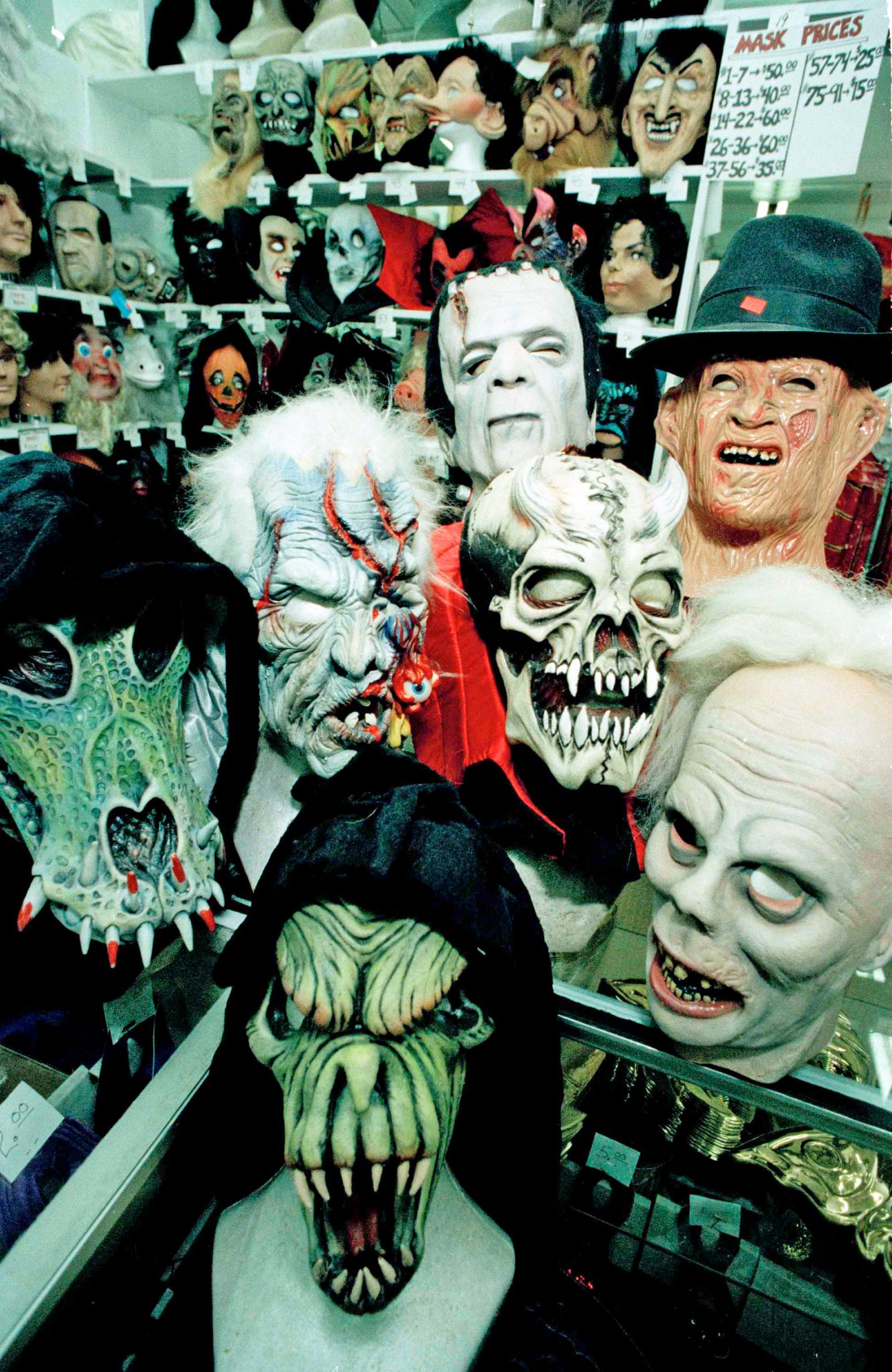 Some frightening masks at the Boston Costume Shop.
The Associated Press ran an item saying that "experts in child psychology say that parents should be careful in exposing small children to the more scary aspects of Halloween."
1990: The most important part of any convincing Halloween costume is the mask, like these here.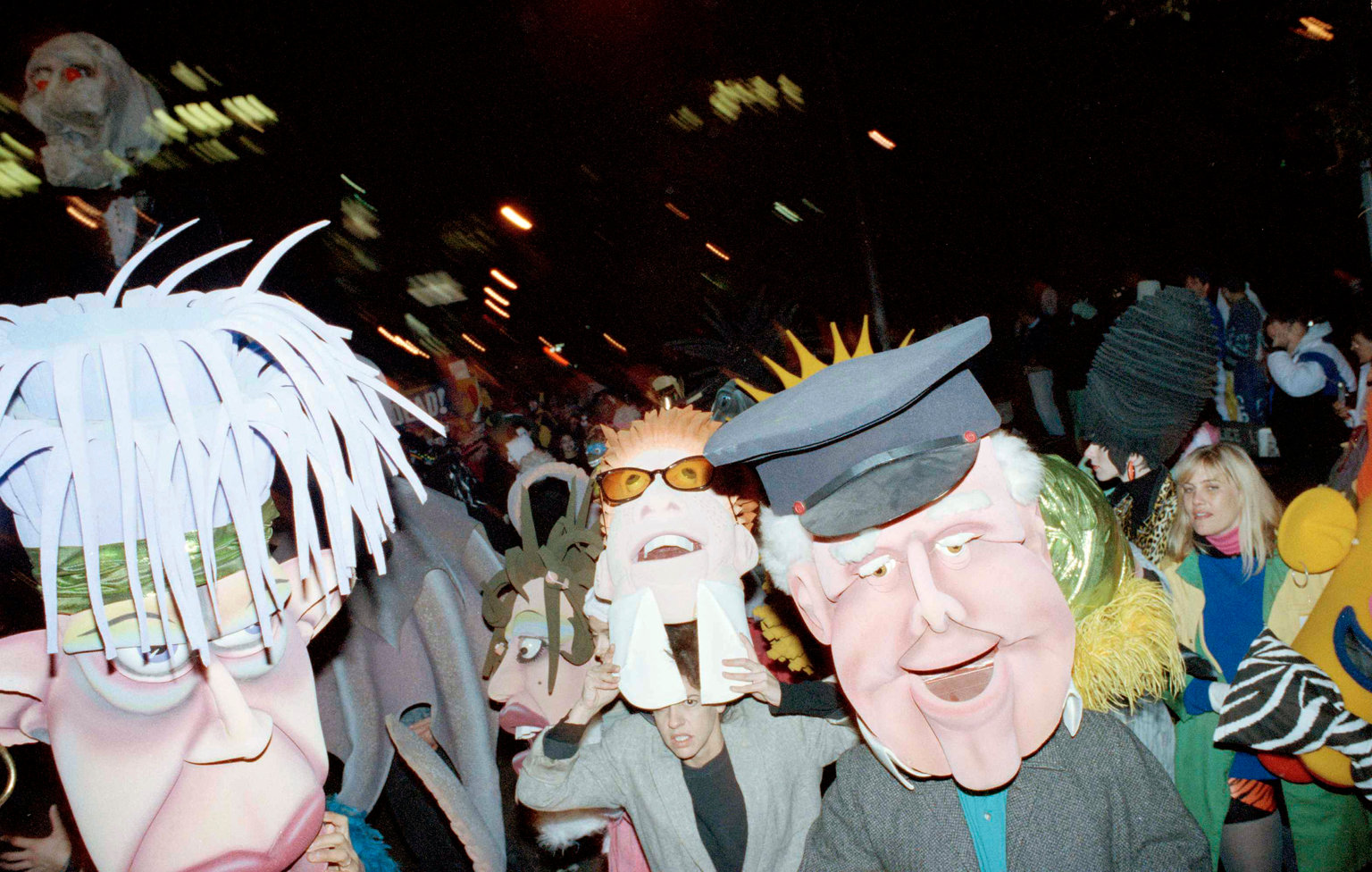 Marchers in the annual Greenwich Village Halloween Parade.
Whether for pop culture or politics, putting on a different face is the whole point of a good costume.
1991: The details matter.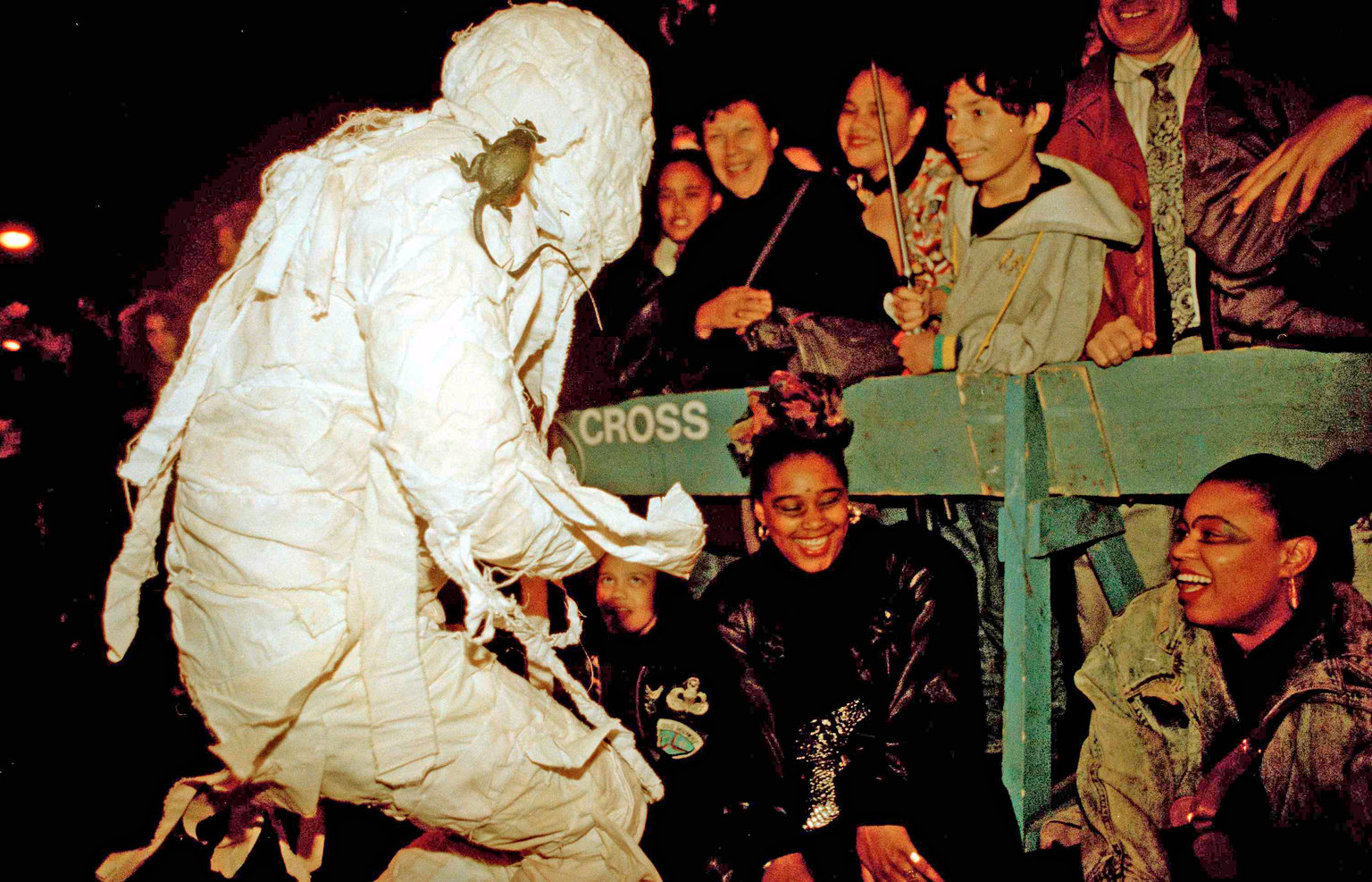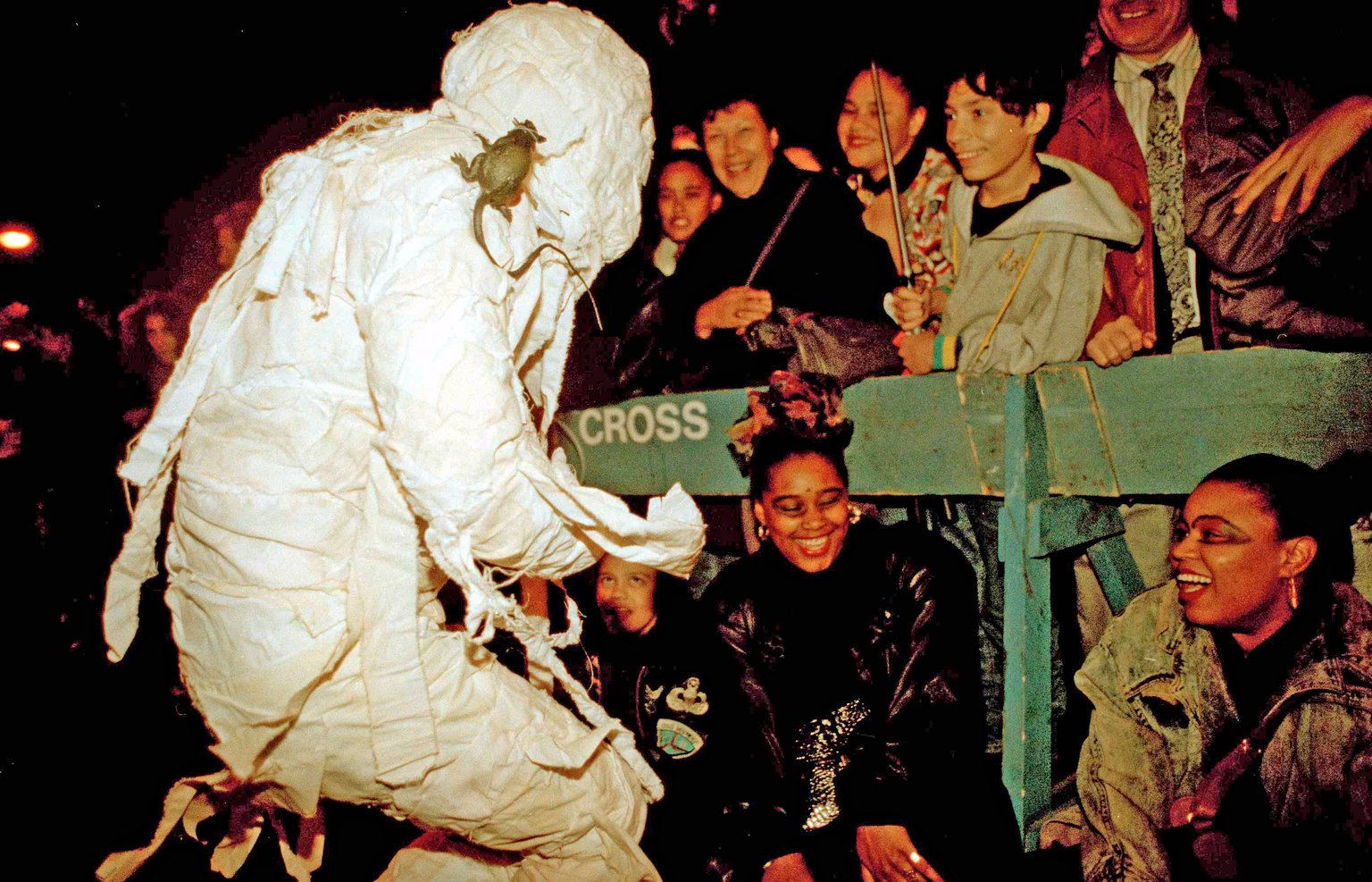 A mummy with a giant rat crawling up its head.
Want to make your mummy costume creepier? Add a rat crawling up your body.
1992: Comic book characters were popular costumes before they were big movies.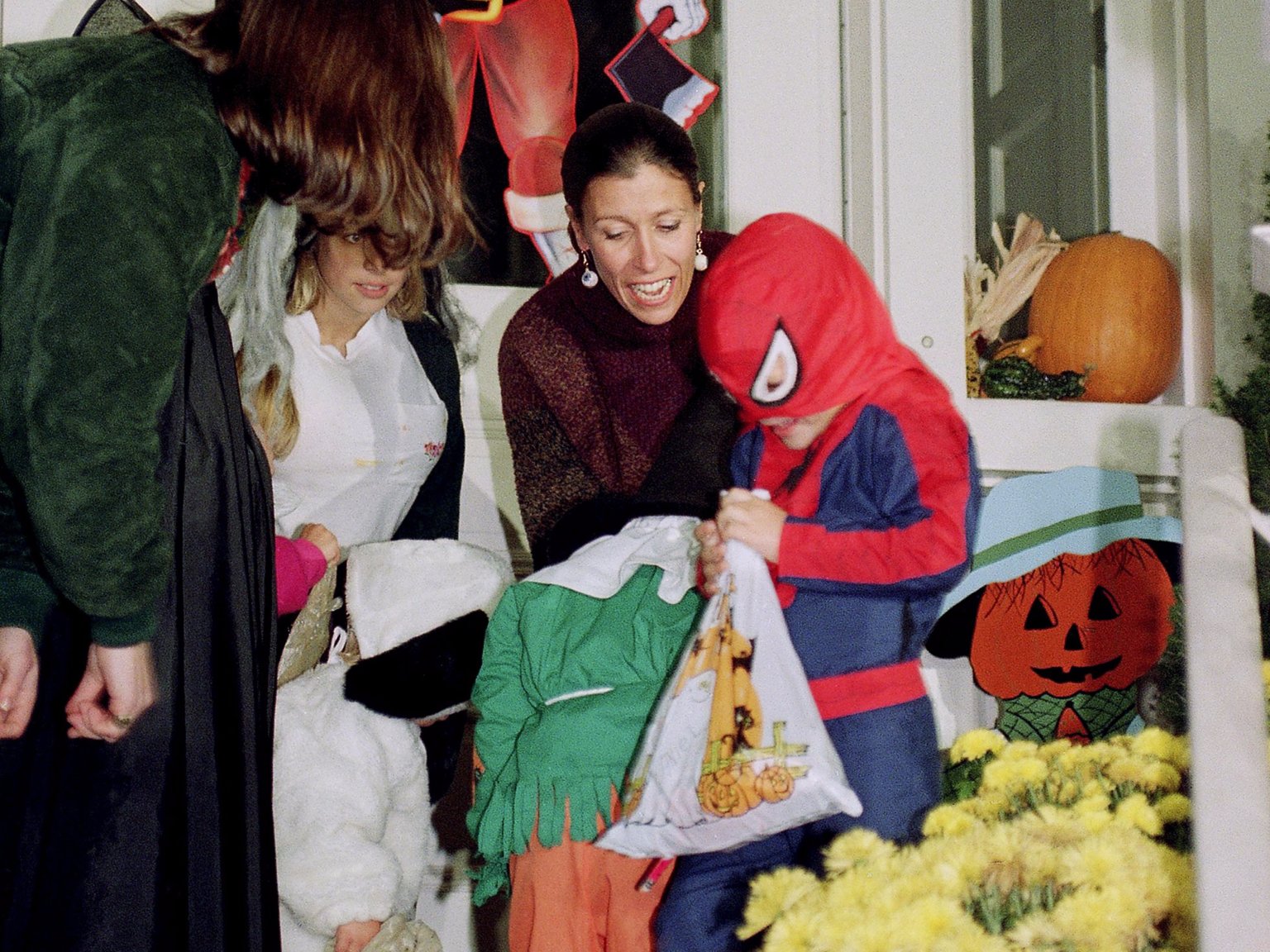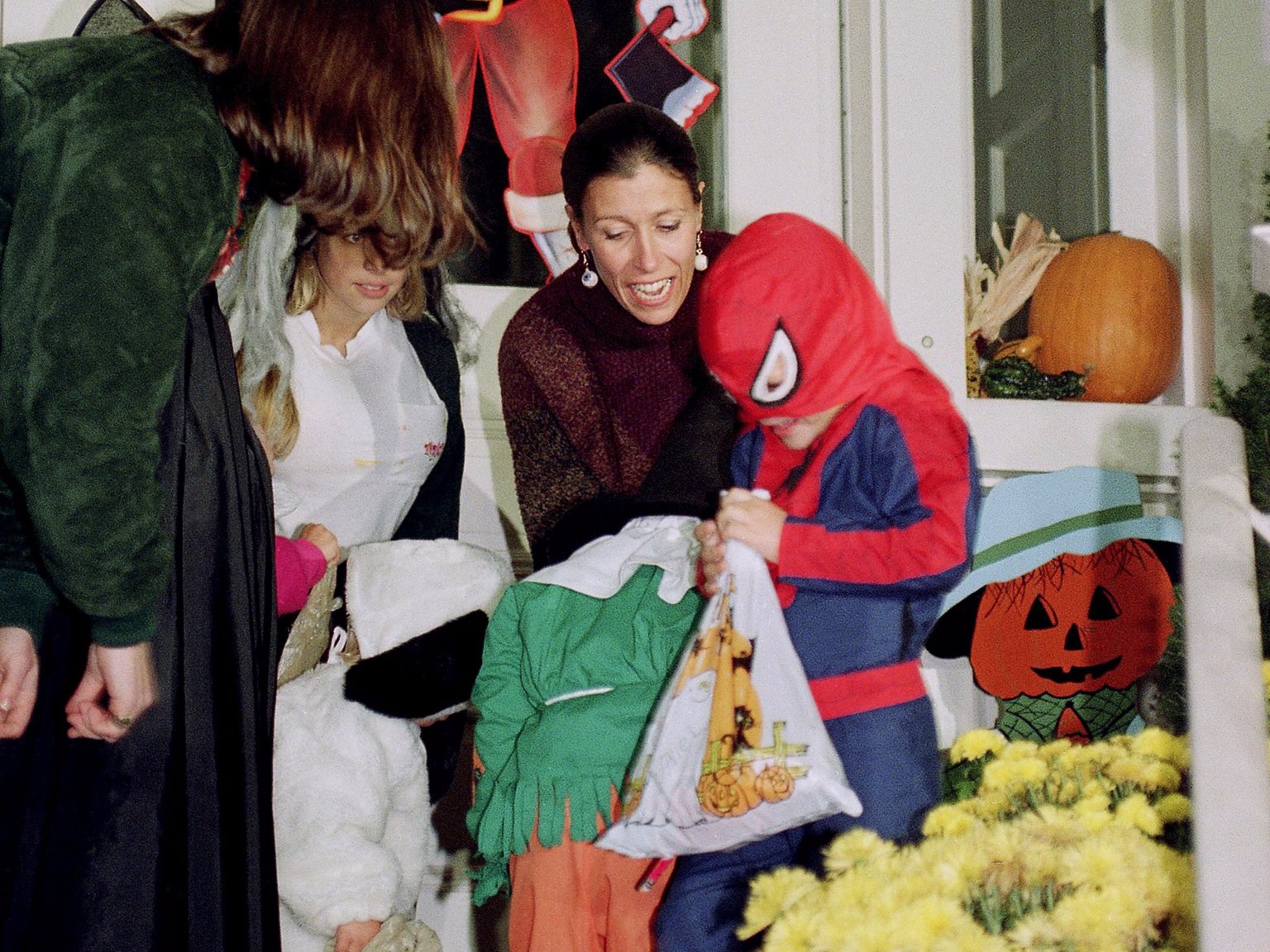 Marilyn Quayle, wife of Vice President Dan Quayle, handing out treats from the vice president's residence.
In 1992, Spider-Man was neither a big-screen hero or the star of the popular animated TV show (that would be a couple of years later), but kids still dressed up as him and other superheroes because of the popular comics.
1993: Costumes that stereotypically depict a culture won't go away.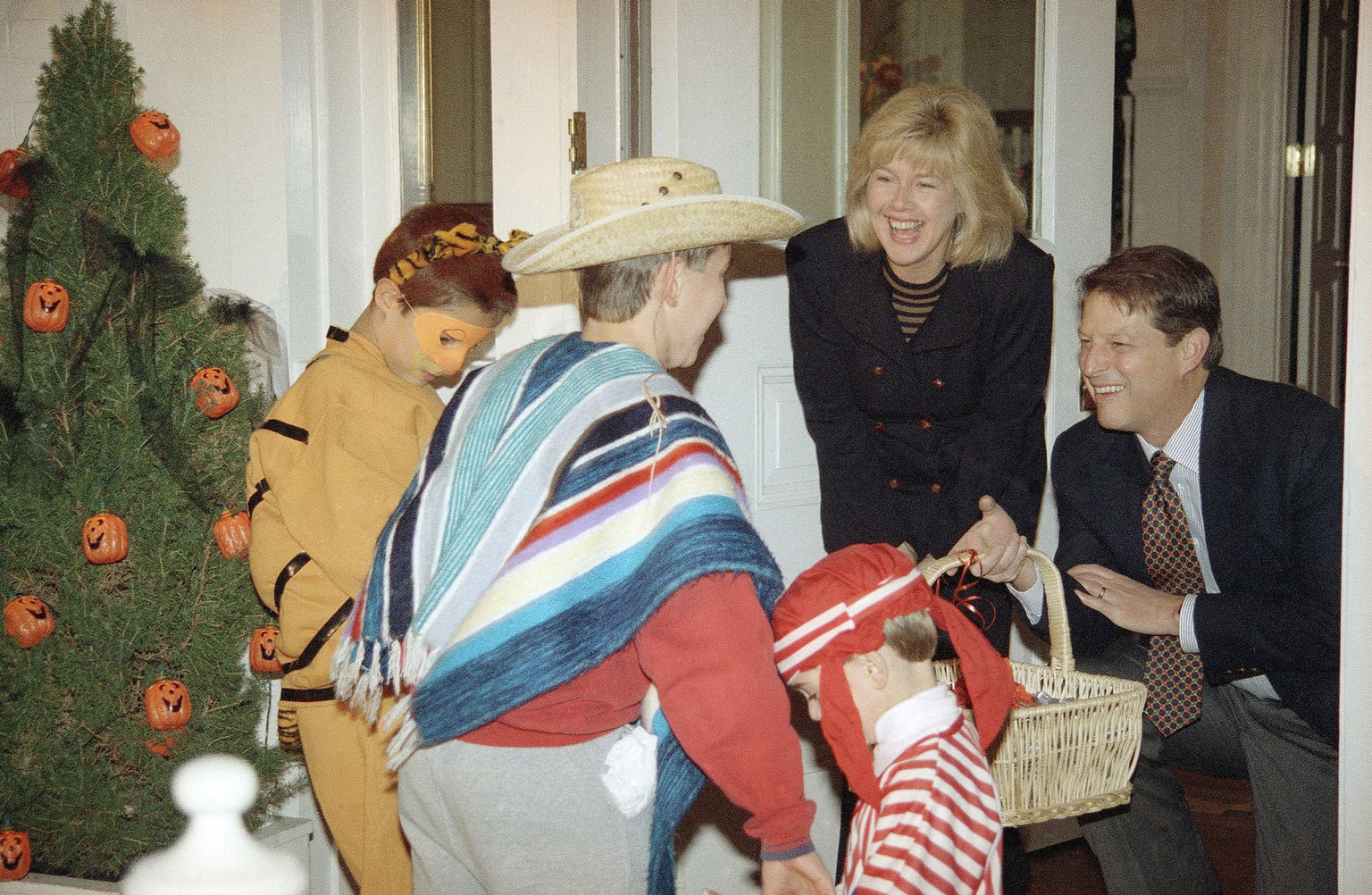 Vice President Al Gore and his wife Tipper handing out candy from their home.
Definitely, don't do this, but here's a dude dressed up in a stereotypical Mexican outfit with his kids while trick-or-treating at Al Gore's house.
1994: The O.J. Simpson trial gripped the nation.
Victor Pahl made a costume with a mask, bloody football jersey, and fake knife.
Reporters outside of the Los Angeles courthouse wore Robert Shapiro masks as they waited for him to leave the building. People made custom-made, gruesome costumes of Simpson himself, like the one above, which cost $50.