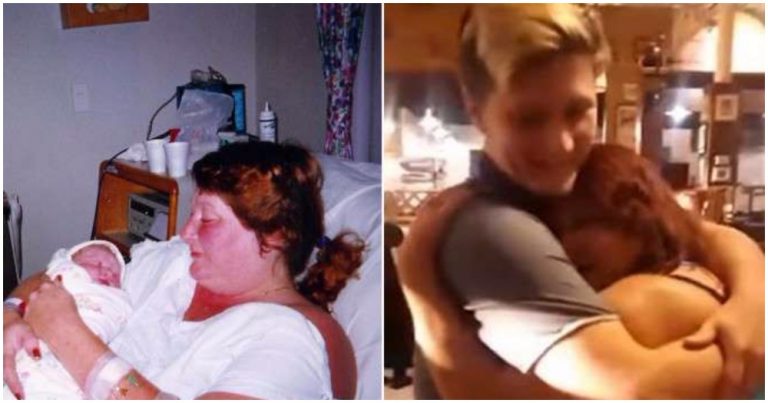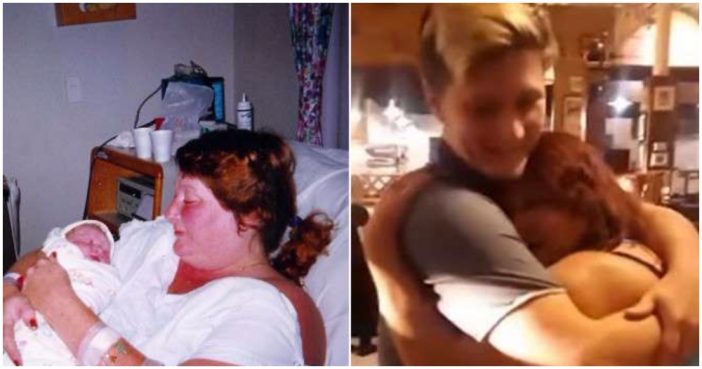 Little did she know, Dylan had found one of Tammy's daughters, Sammy Hewett, online last fall. The siblings communicated for months before Sammy finally let it slip to Tammy that they'd been in contact.
Mother and son had their first conversation – by phone – in August.
Then last month, just a few days after Tammy's birthday, Sammy invited her out for dinner where Sammy unveiled a huge surprise. The exciting day arrived four days after Oswalt's birthday. In the birthday gift a century, Hewett arranged a meeting between Dylan and his loving mother.
"As soon as she [Hewett] said, 'Meet your son, Dylan,' I broke,"
That's when Tammy looked over her shoulder to see the son she once believed she'd never see again leaning against the post behind her.
Oswalt said. "I waited almost 19 years for this moment and all I could do was say, 'Oh my God, I love you. You're beautiful.'"
With the joyous reunion now behind them and promises on either side to stay in close contact, Dylan says he feels "more complete now in a sense."
"No longer is there a whole side to my life that I wonder or don't know about."
Watch the emotional reunion in the video below.
Credits: inspiremore
Share this story on Facebook with your friends.