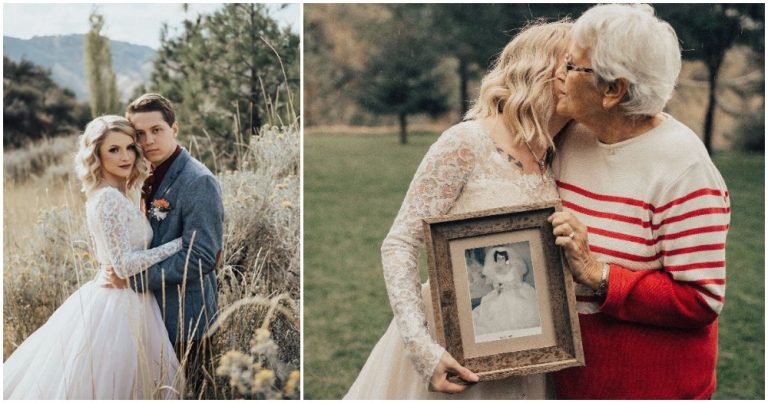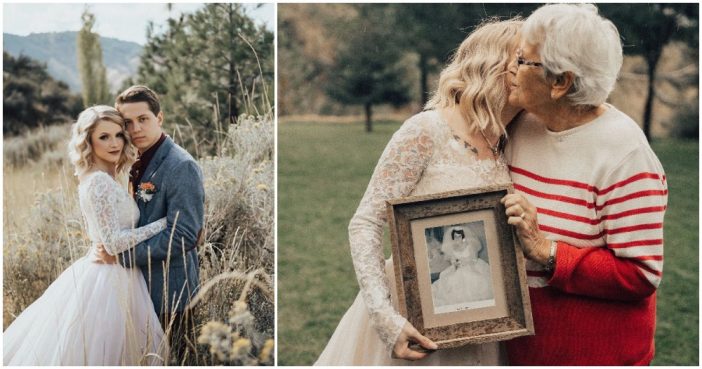 it's tough to find a woman who hasn't fantasized about her wedding day since her mommy read to her the story of Cinderella or any other fairy tale fantasy where the main character gets her happy ending. So, by the time they hit puberty, some women are already at the planning stages of their wedding. Now, weddings aren't everyone's cup of tea, but getting treated like royalty for one whole day sounds like a dream come true, right? But making your family happy is pretty important too. Just ask one bride who left her grandmother speechless when she surprised her with an incredibly beautiful gesture.
Tradition says you wear something old, something new, something borrowed, and something blue.
Jordyn Cleverly was getting married on September 23rd, and she wanted to buy the perfect wedding dress, but after trying on 30 gowns, she felt completely bummed and unsatisfied. It seemed like no dress would do, but she needed to wear something when she walked down the aisle to wed her future hubby, Dakota Cleverly. So, she came up with the perfect solution to find the right wedding dress. All she needed was to borrow something old from her grams.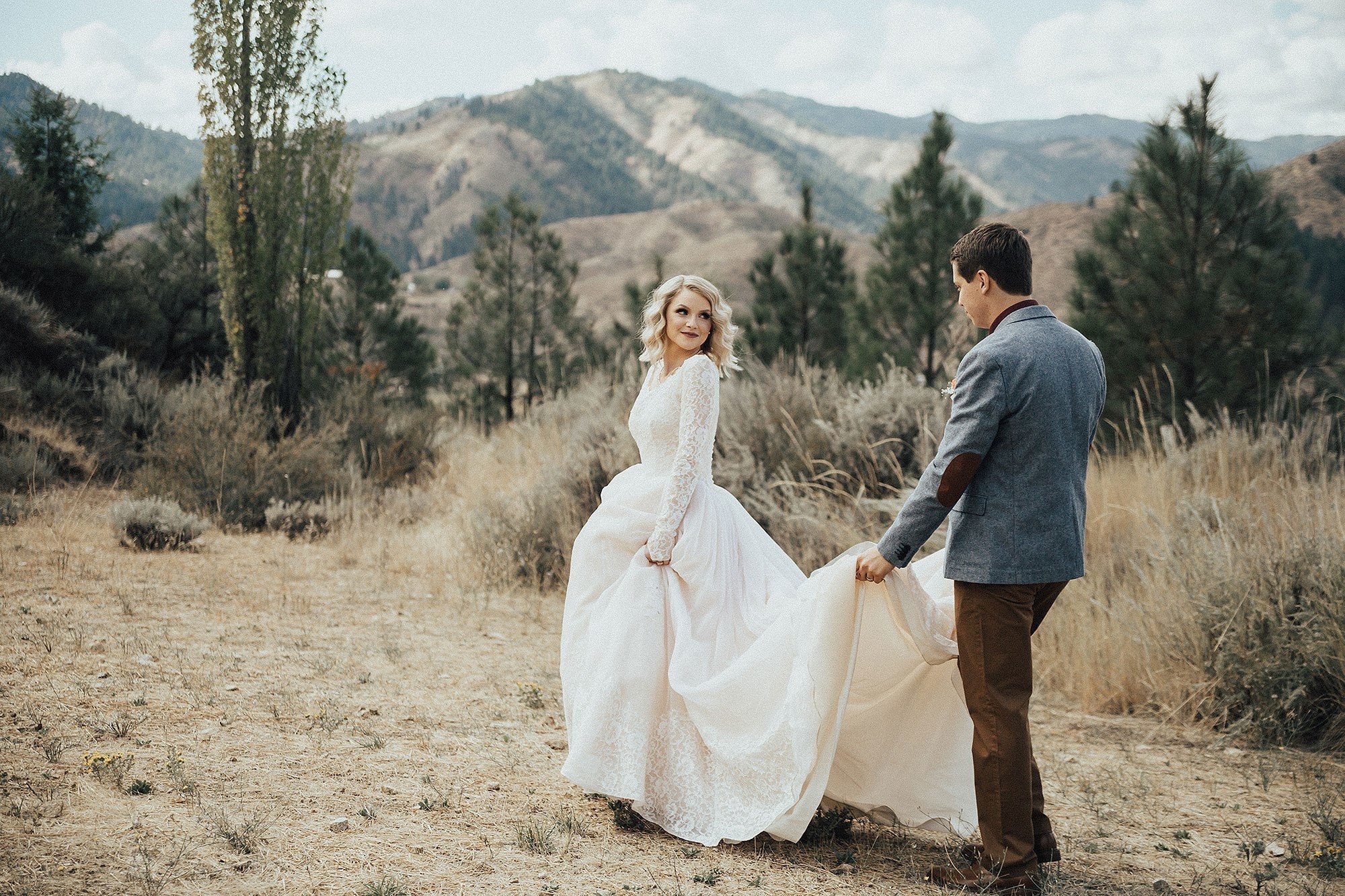 Now you could say that Jordyn is an old soul and wanted her wedding dress to reflect that.
Unfortunately, the bride-to-be from Boise, Idaho hadn't found one that satiated her Victorian-style vision. Then, she remembered that her grandmother from her father's side had the perfect wedding dress solution for her. With the help of seamstress Candy Harris, the dress was altered to fit Jordyn. Then, two nights before the wedding, Jordyn's dad gave her grams a Polaroid photo of her own wedding. But when she turned around, she saw that dress again 55 years later, on her granddaughter.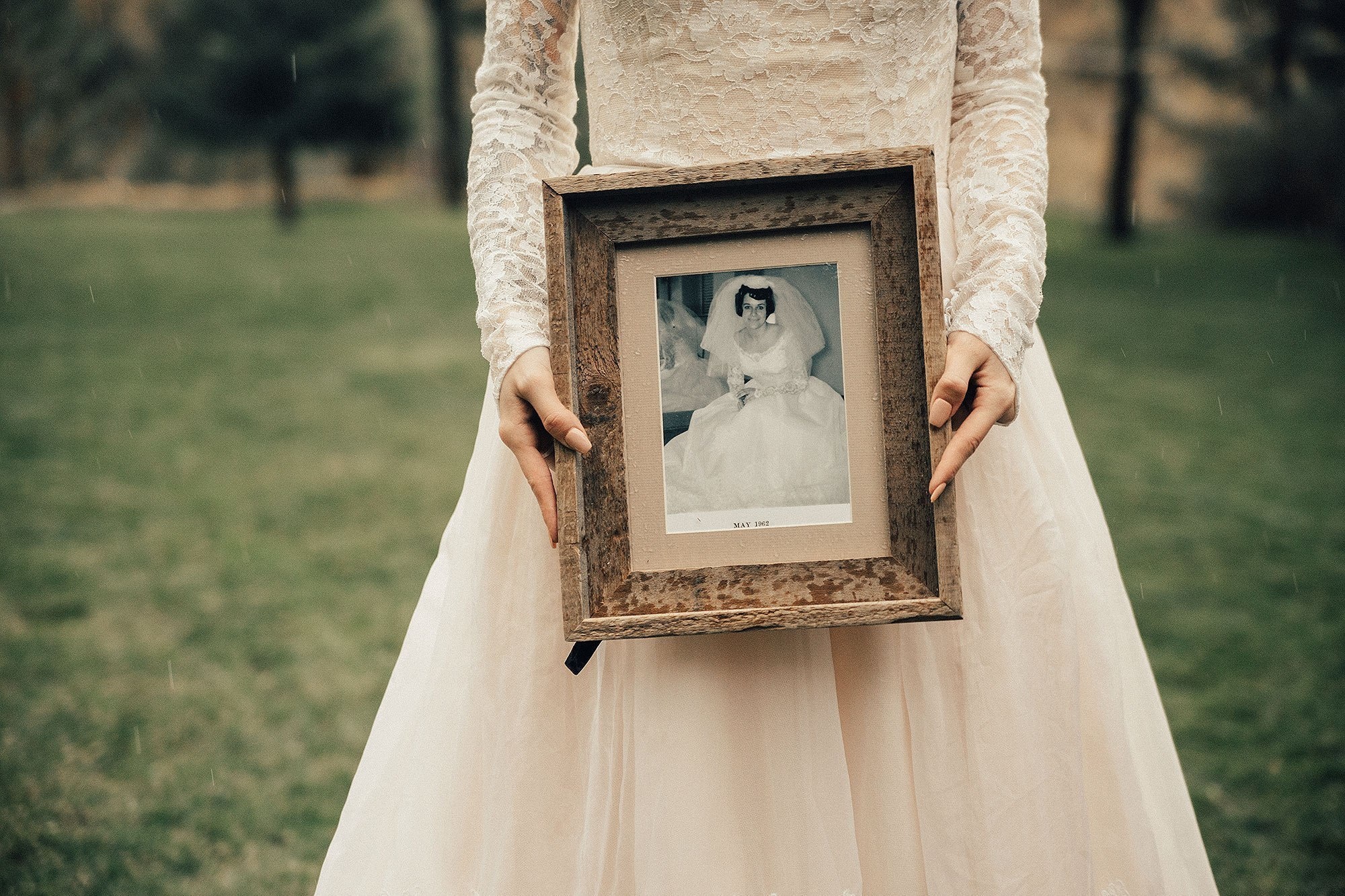 Jordyn's 74-year-old grandmother, Penny Jensen, had worn the same elegant wedding dress in 1962.
The dress was perfect because it was both old, borrowed, and oh, so elegant. During her "first look" photos, Jordyn had surprised Penny by showing up wearing her old dress. Although her grandfather died at 49 from sarcoidosis long before Jordyn got to meet him, she had heard plenty of stories about him from her grams, Penny. She also had photos of Grams in the dress. So, when she walked up to her it felt like Penny was looking at herself.