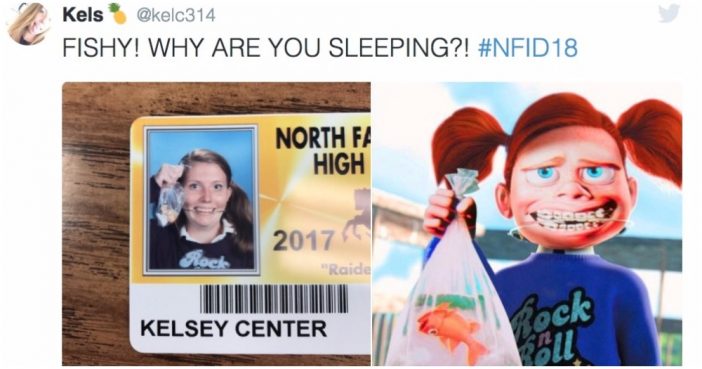 High School IDs have more restrictions than a driver's license or a passport photo. But one high school is being a bit more flexible with their seniors and allowing them to dress up however they want. Some of the ID photos range from Harry Potter characters to movie stars, and even political figures like President Trump. But the ID photos aren't just staying on these student IDs. The pics that have a number of pop culture reference and have gone viral on Twitter. We're pretty sure this will set off a trend, at least if seniors can convince their schools across America to do the same.
At North Farmington High in Michigan, seniors are looking truly outrageous.
It's back to school for Jem. But hey! Isn't Jem's real name supposed to be Jerrica Benton? Who's this Adrianah? Kidding aside, she looks absolutely fabulous as Jem!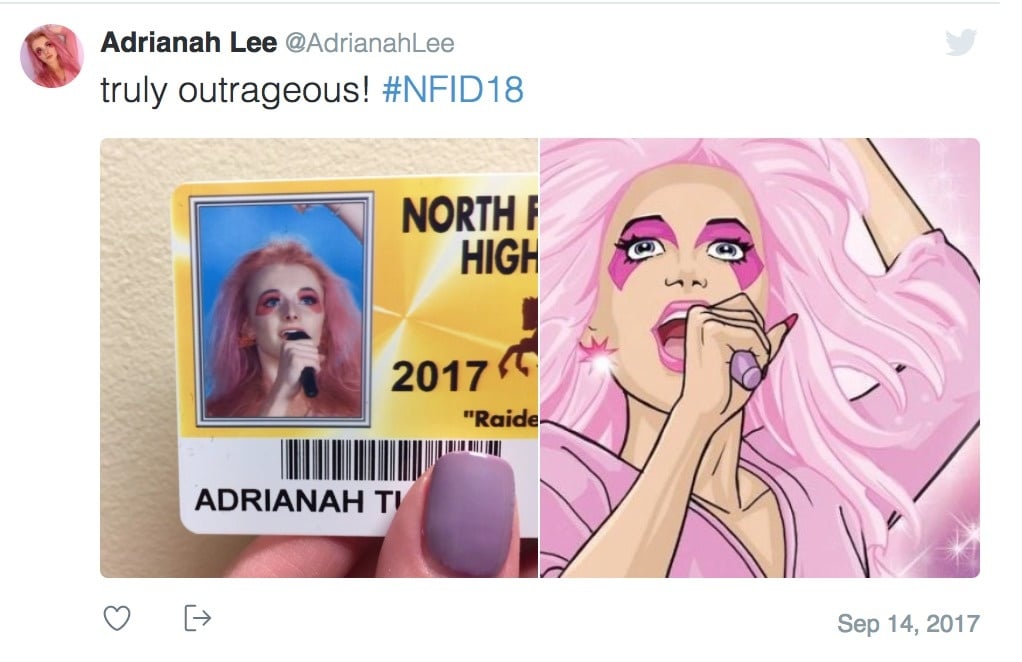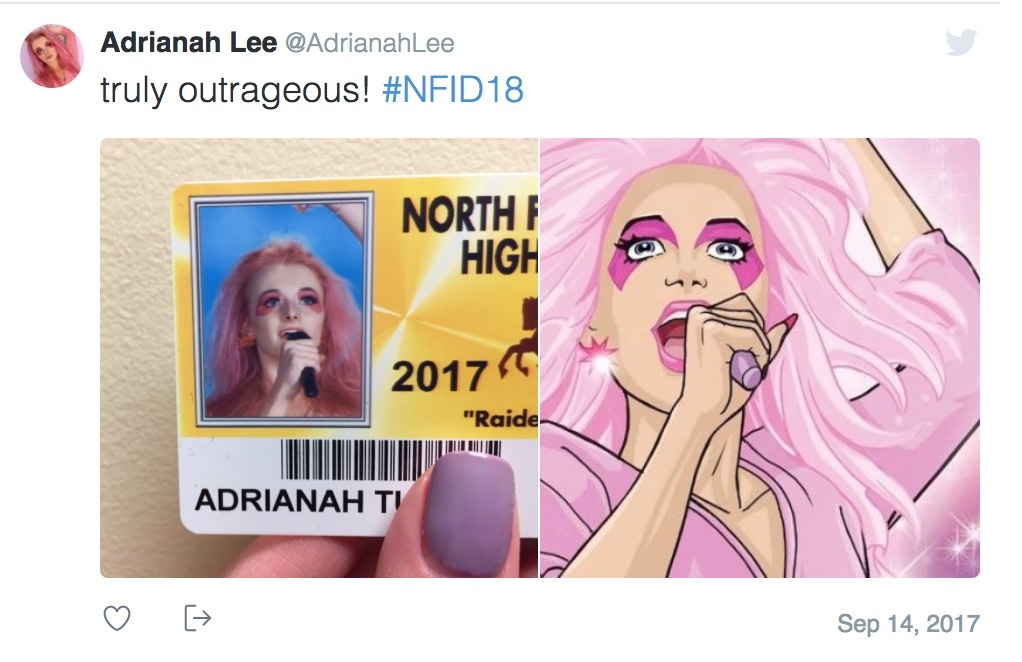 Kevin! What did you do? Oh wait! It's just Matthew Swarthout!
Guess it's better to put on a shocked face than to have a shocked look on your face when you take a photo that doesn't look exactly how you pictured it.
Whoa! Zayn Malik! Is that really you in that photo?
Okay, so it's not, but he's certainly a spitting image of the British singer and songwriter. Fortunately, he's not 24 years old like the real Zayn or we'd be worried for his future.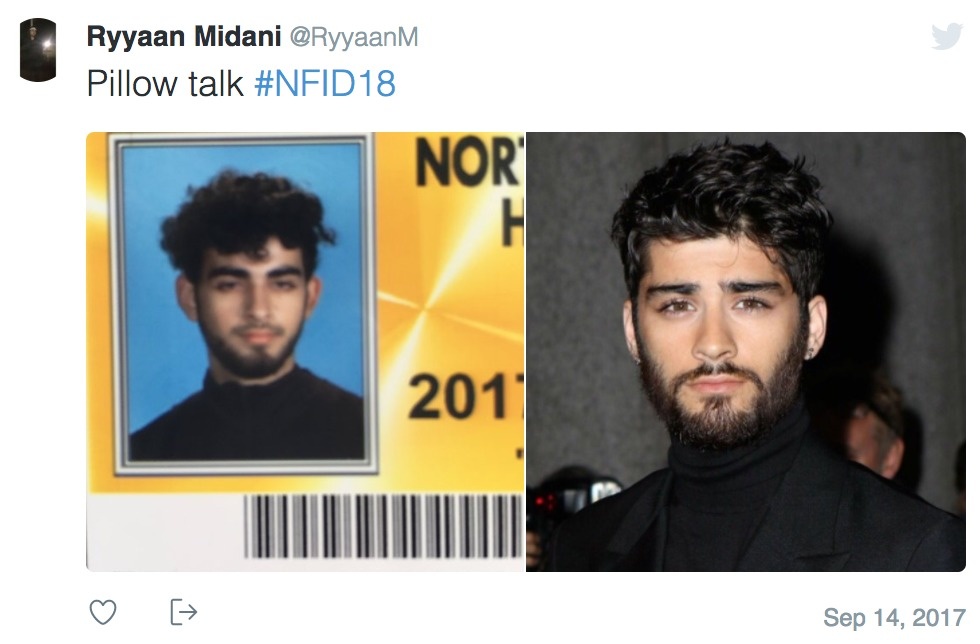 Is it just us or are these North Farmington High seniors ready for "The Office"?
Looks like these two have been spending way too much time in the school's office, but hopefully so they could work during their free period and not because they spent in the principal's office.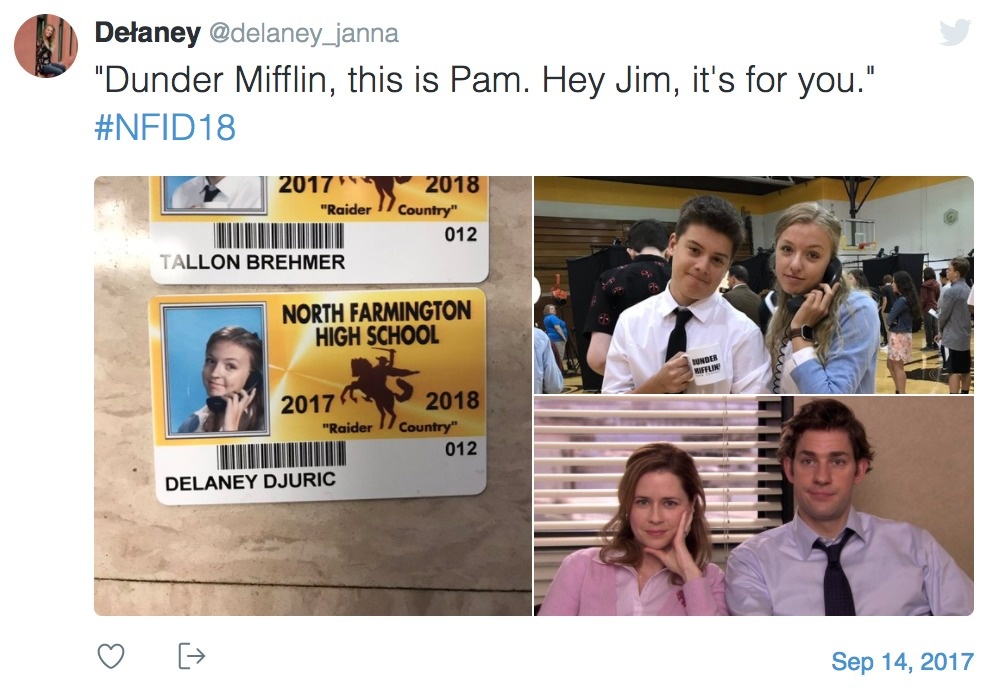 Oh Urkel! The only thing missing here is your beloved Laura!
It seems like these kids have a wicked sense of humor, and also love to bring classic characters back, like Urkel from "Family Matters" to ensure we never forget.