Eight Is Enough (1977-1981), was a full hour-long and with a laugh track, making it a tough show to categorize. While often quite funny, almost every episode was "very special," one of TV's first "dramedies."
For five seasons—not enough—audiences watched the Bradford family "fill their lives with love." But which Bradford found fame on Broadway? Who struggled with issues after the show? Let's find out.
1. Betty Buckley (Abby Bradford)
Then: Buckley had the unenviable task of replacing the Bradfords' mom, played by Diana Hyland; Hyland passed away due to breast cancer after filming only four episodes. As further evidence of Eight's quality, the producers actually dealt with Joan Bradford's passing, making Tom a widower at the start of season 2. Enter Buckley as Sandra Sue "Abby" Abbott, who eventually marries Tom. Buckley said on the Today show in 2010 that the situation was "like being a real stepmother," but fans agree that she made it work.
Now: Buckley, looking fabulous at 64, most recently popped up on TV in 'Pretty Little Liars' and The Chicago Code, but she is probably best known for her work in the theater. Here she is singing "Memory" from Cats, the show that earned her a Tony Award for Best Actress in 1983. Purrrfect. (Sorry, couldn't resist.)
2. Dianne Kay (Nancy Bradford)
Then: Dianne Kay played the blonde Bradford bombshell, Nancy. For a refresher course in how cute she was, check out this YouTube video tribute. In between Eight episodes, she managed to find time to appear in the Steven Spielberg film 1941 (1979); she and Spielberg both went to Arizona's Arcadia High School.
Now: Dianne's post-Eight career found her visiting Fantasy Island and earning recurring roles on the series Reggie (1983) and Glitter (1985). Dianne is now a full-time mom in Los Angeles and continues to be a beautiful blonde.
3. Willie Aames (Tommy Bradford)
Then: Willie Aames spent a lot of time strutting around shirtless on Eight Is Enough. He was a teenage bad boy, or at least as bad a boy as TV would allow him to be at the time.
Now: Aames costarred with Scott Baio on Charles in Charge (1984-1990), then spent several years kicking Satan's butt as Bibleman (1996-2004) after kicking a bad habit. He is currently working as a financial adviser in Kansas.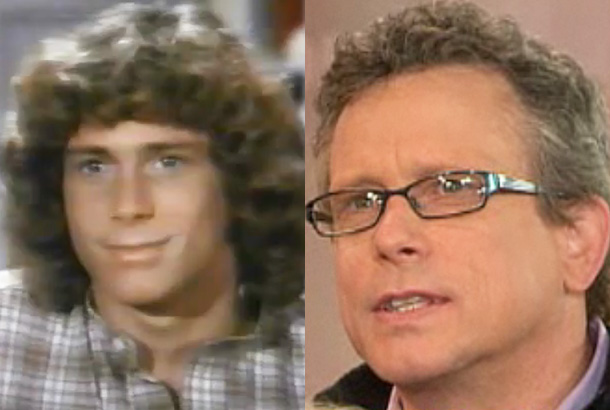 4. Grant Goodeve (David Bradford)
Then: Goodeve became a certified Teen Idol playing the eldest of the Bradford children. Beginning with season 3, Goodeve sang the show's theme song, and girls everywhere swooned. He also plays guitar—here he is doing an acoustic version of the Eight theme, and accompanying Betty Buckley while she croons "So-La". Not too shabby considering he wasn't the original David. That honor goes to Mark "Use the Force, Luke" Hamill, who played the role in the pilot.
Now: Goodeve is now 59, with children and grandchildren of his own, despite the fact that he looks like he has barely aged since 1981. He has had a respectable post-Eight career, with recurring roles on Dynasty and Northern Exposure, hosting his own travel show, Northwest Backroads, as well as a veritable van full of voice-overs for video games and commercials.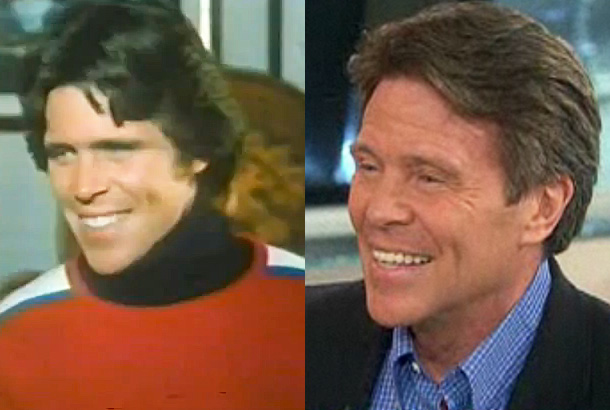 Season Three Intro Below!