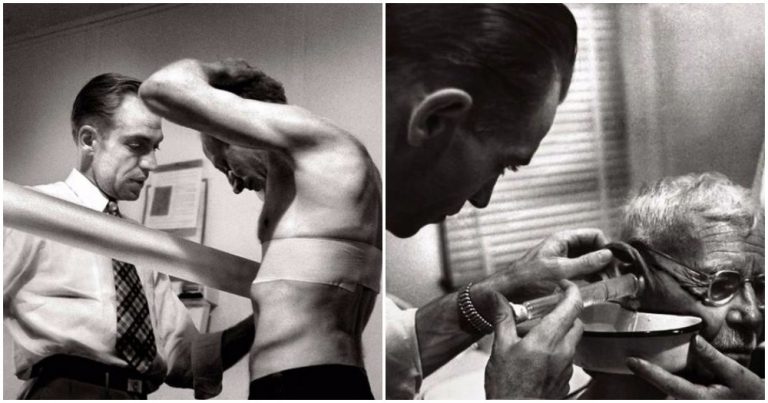 Photographer W. Eugene Smith spent 23 days in Kremmling, Colo., chronicling the day-to-day challenges faced by a general practitioner named Dr. Ernest Ceriani.
Dr. Ernest Ceriani makes a house call on foot, Kremmling, Colo., 1948. Dr. Ceriani was the sole physician for an area of about 400 square miles…
Dr. Ceriani examines a feverish 4-year-old girl suffering from tonsillitis. Although most of his patients were children, Ceriani was initially inexperienced in pediatrics when he started his practice and studied up on it whenever he had the chance.
Dr. Ceriani sits at the bedside of a patient as he assesses flu symptoms during a house call. When Smith began "Country Doctor," he shot for a period of time with no film in his camera, to help Ceriani get used to his presence without wasting precious film.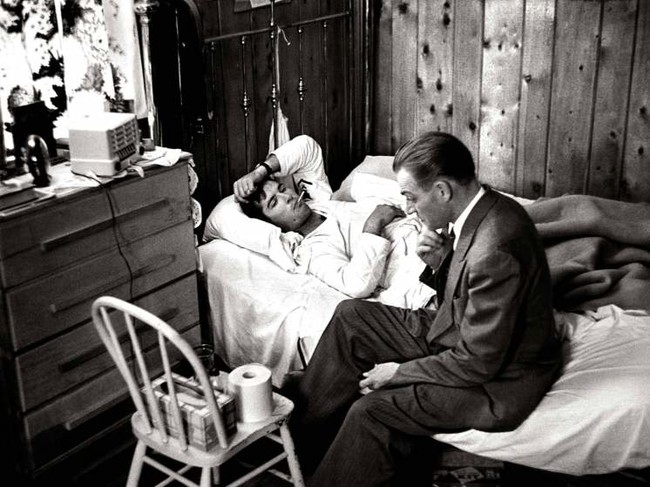 The doctor tapes a patient who broke some ribs after a horse rolled over him.