A Southern California hacienda that dates back to Hollywood's Golden Age is now on the market for $19.5 million.
Nestled above a sweeping canyon and the Santa Monica Mountains in Pacific Palisades, the 33,000-square-foot home was built in 1933 by architect John Byers, who popularized early California colonial architecture in the 1920s and '30s.
Aerial
He utilized adobe construction methods (pitched ceilings, stucco exteriors, and multiple courtyards) native to the Hispanic inhabitants of the area when designing the property.
Side courtyard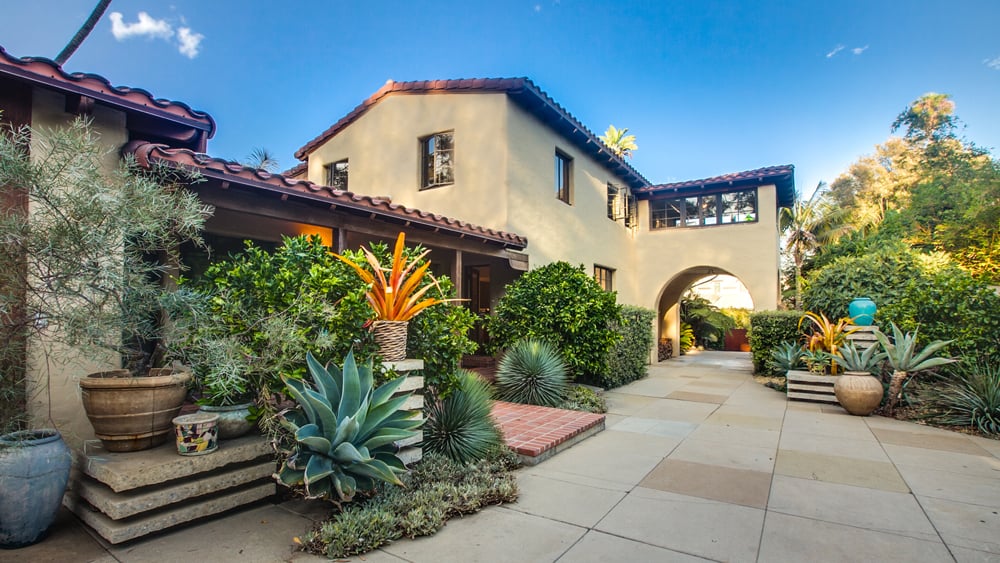 The five-bedroom estate at 719 Amalfi Drive was formerly owned by environmentalist and Oscar-nominated actor Eddie Albert, who was nominated for his performance alongside Audrey Hepburn and Gregory Peck in 1954's Roman Holiday and the 1972 film The Heartbreak Kid.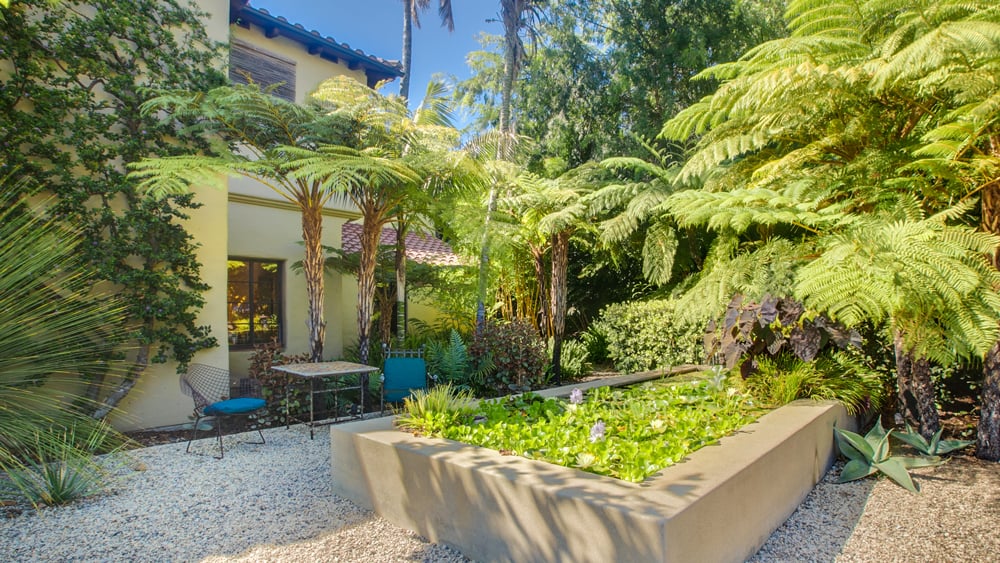 He reportedly maintained the property impeccably during the 50 years he resided there, hosting, entertaining, and raising his children in the comfort of the estate until his passing in 2005.
Gravel courtyard in front of home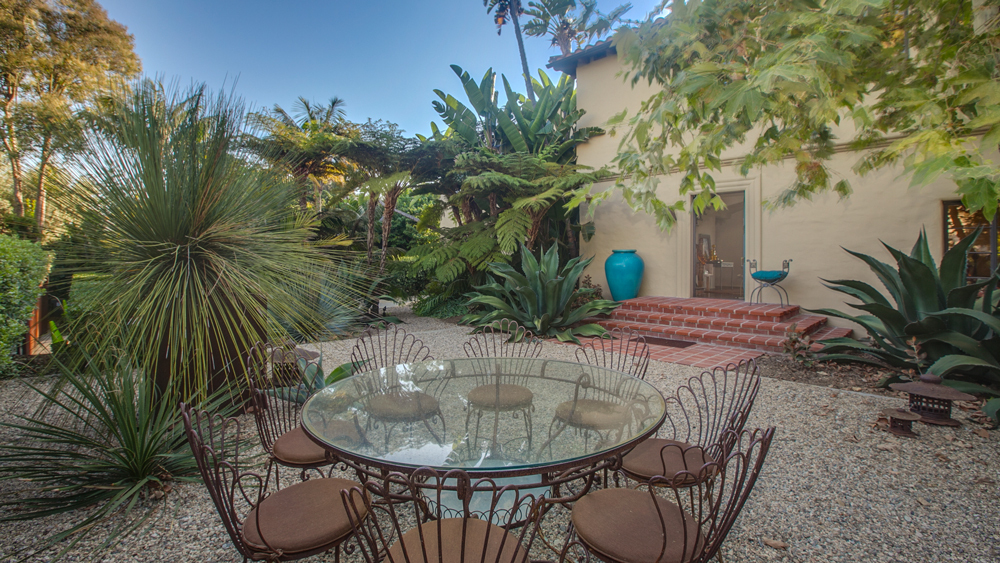 The man who continues the property's legacy is current owner Jay Griffith, a self-appointed style monger and Los Angeles–based landscape designer to the stars (he has worked closely with Brad Pitt and Cameron Diaz).
Original brick patio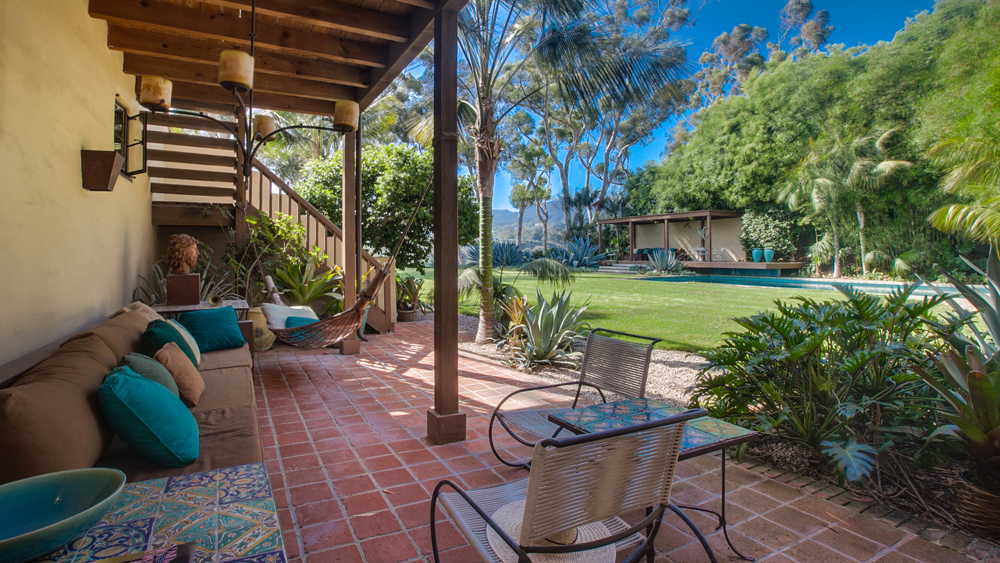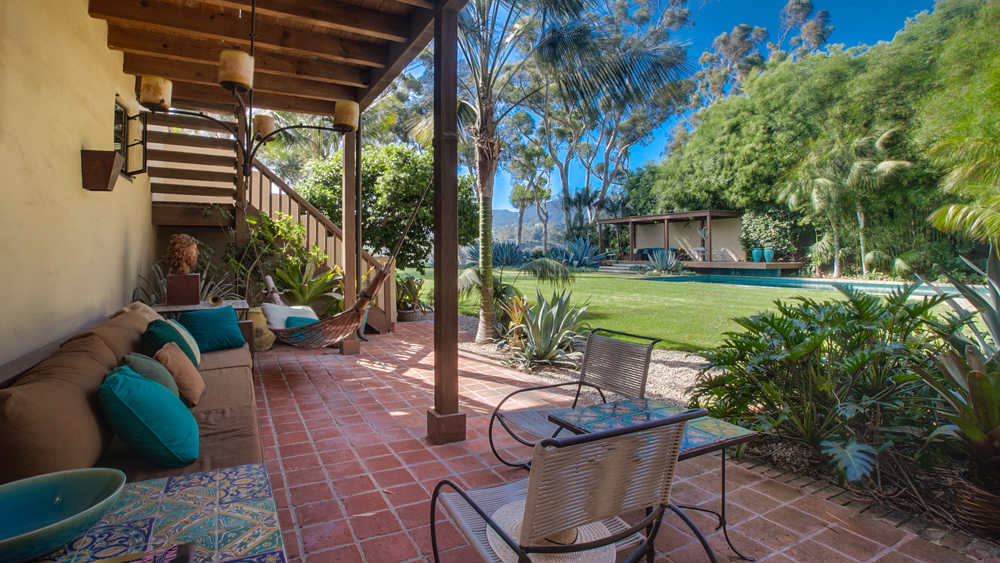 Known for his quixotic approach to gardening by combining site-specific plants with found objects, Griffith has applied his imaginative approach throughout the home.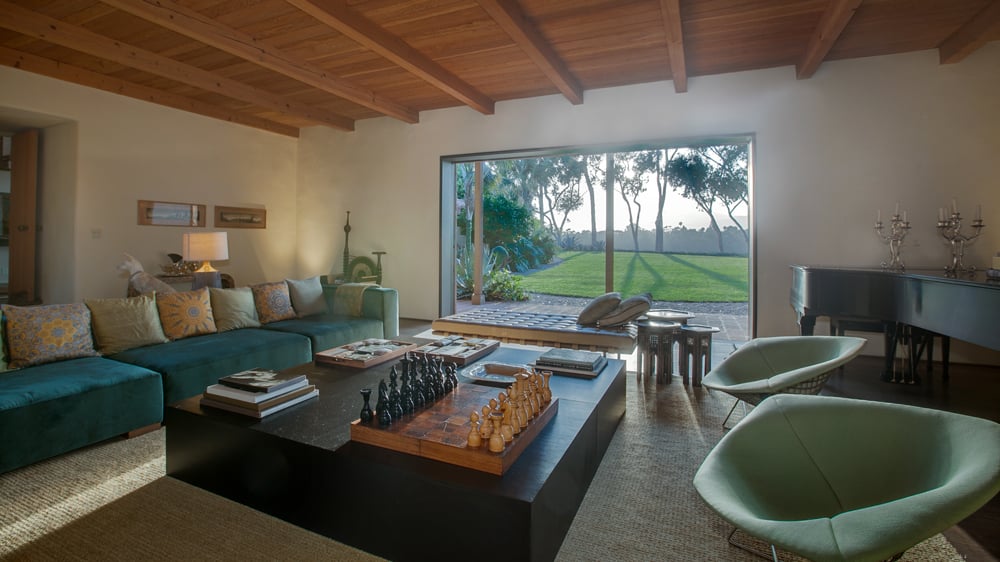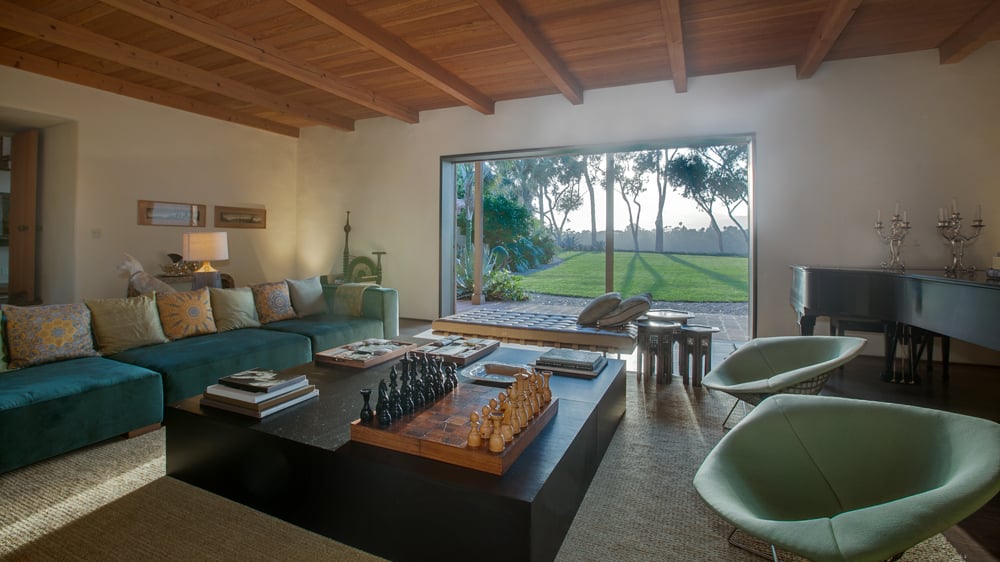 The estate's timeless ambiance caught Griffith's eye when he saw the property 12 years ago; without his intervention, the home would likely have been considered a teardown and replaced by a modern spec home like many others in the evolving neighborhood.
Living room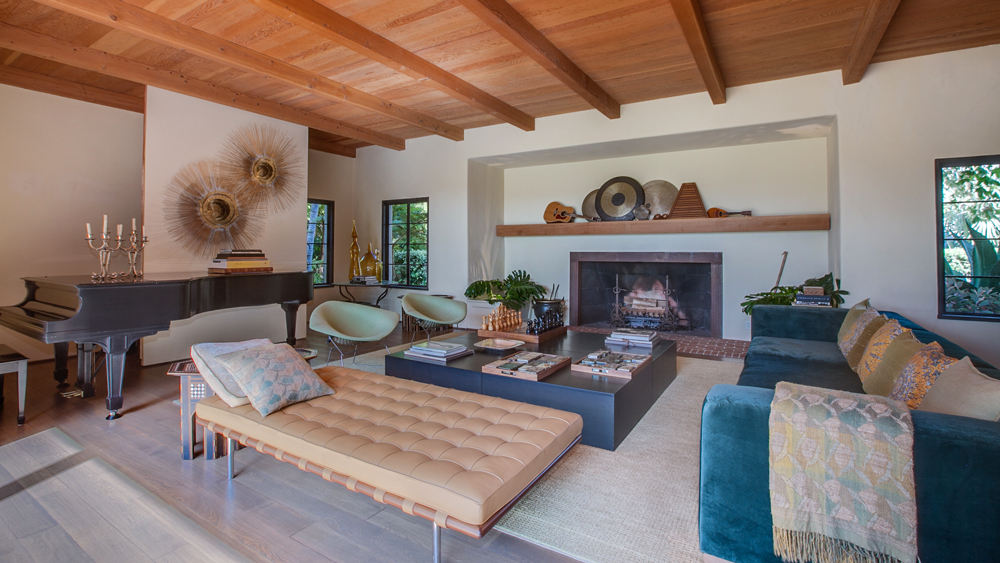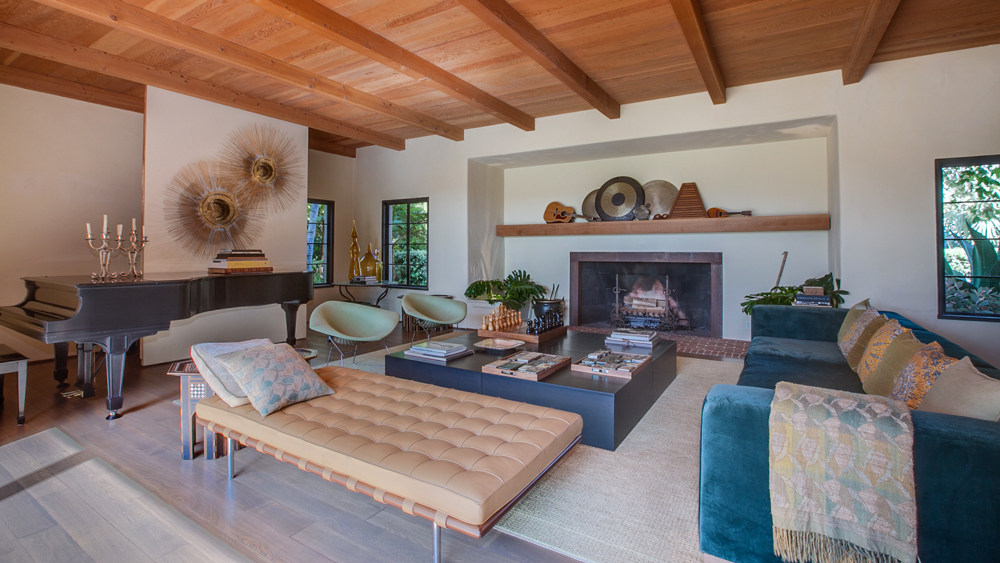 Massive aloe vera plants and towering hedges in the yard give way to the home's interiors, which are laden with sumptuous yet modest details—a deep-set fireplace dominating the entirety of the living room's back wall, a dressing room made of Honduran mahogany, and a French alabaster fireplace in the master bedroom. Kitchen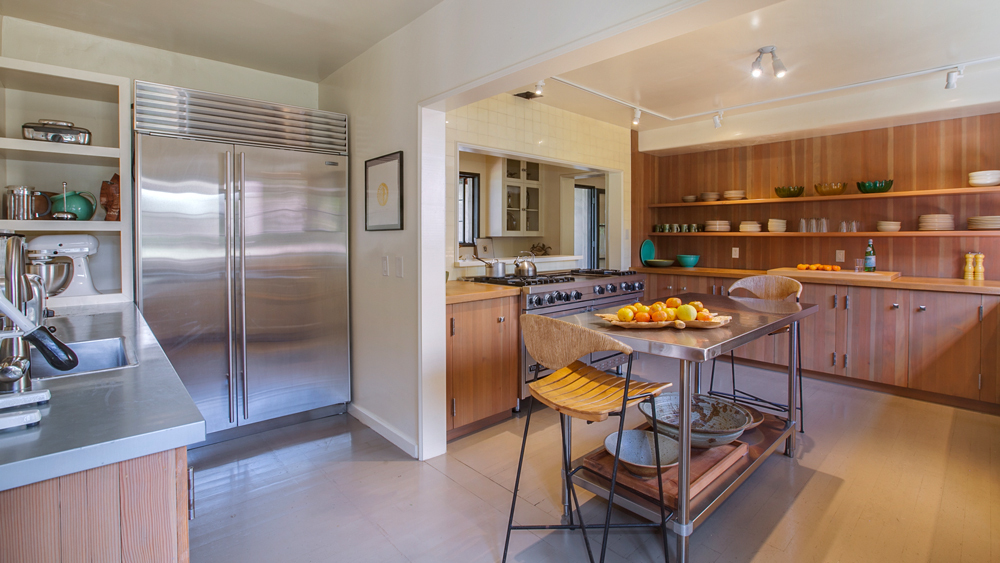 Peg-and-groove oak floors with exposed wood walls soften the interior, while steel-framed windows open to the verdant landscaping and serve as the home's temperature control since there is no heating and cooling system
 Dining room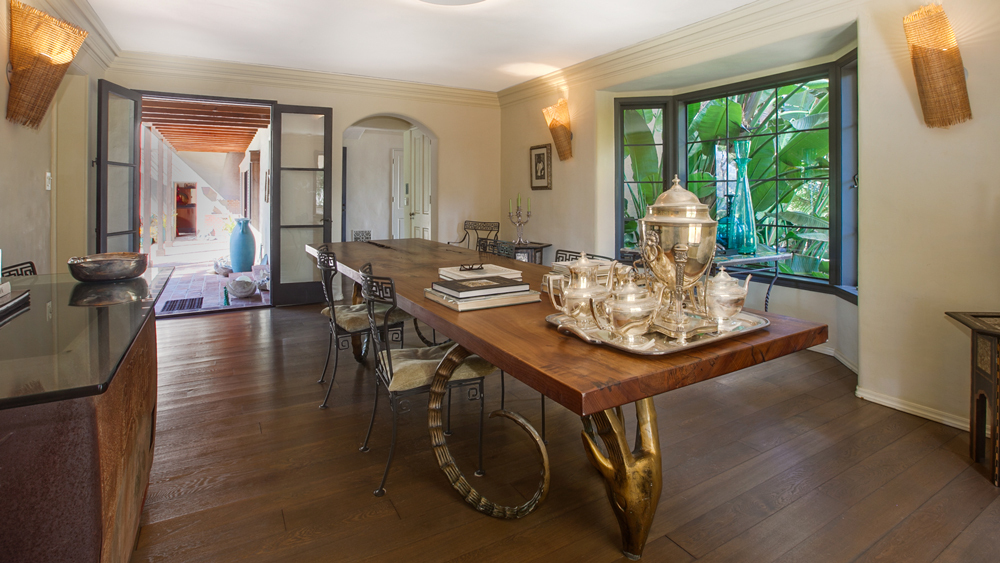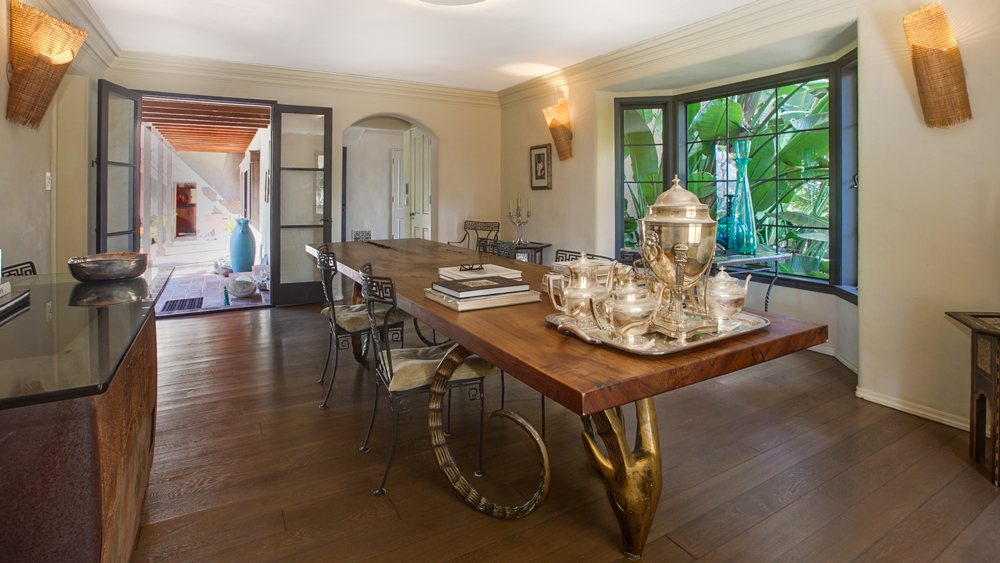 Griffith has clearly embraced the authenticity of the decades-old home. In fact, the newest addition seems to be the Sub-Zero refrigerator in the bare-bones kitchen, where ceramic tableware is displayed on open shelves and an original stove is still used.