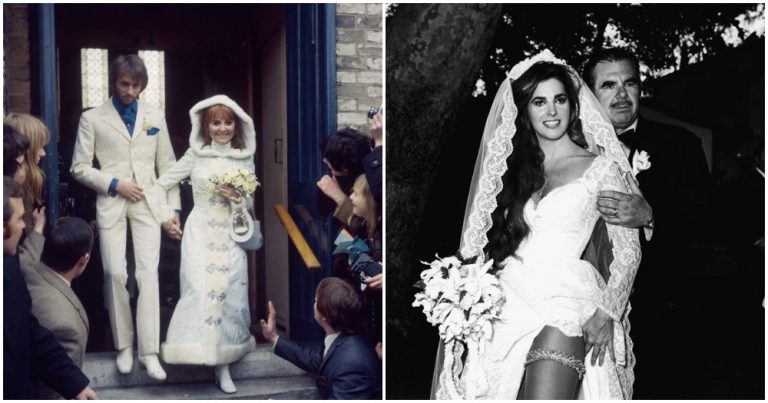 9. Ava Gardner and Frank Sinatra, 1951
Ava Gardner called Frank Sinatra the love of her life. They moved into a crazy house in Palm Springs with a piano-shaped swimming pool, but even a novelty pool couldn't make their love last. They divorced just six years later. But she looked really amazing in this halter dress and shawl.
10. Elizabeth Taylor and Conrad Hilton, 1950
Elizabeth Taylor's first marriage to Paris Hilton's grandfather, hotel magnate Conrad, lasted only nine months, but the really beautiful wedding gown design — by MGM's costume designer Helen Rose — lives on.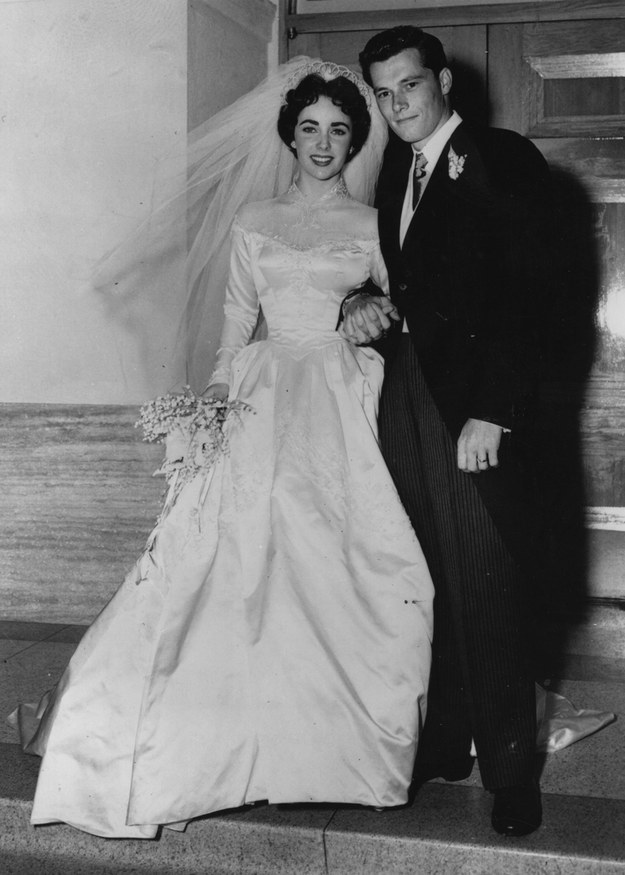 11. Nat King Cole and Maria Hawkins Ellington, 1948
Singer Nat King Cole and musician Maria Hawkins Ellington married just six days after his divorce to his first wife, Nadine, was finalized. They would go on to have five children together (including singer Natalie), and though Maria eventually left Nat over the multiple affairs he had during their relationship, she came back to take care of him when he was dying of lung cancer.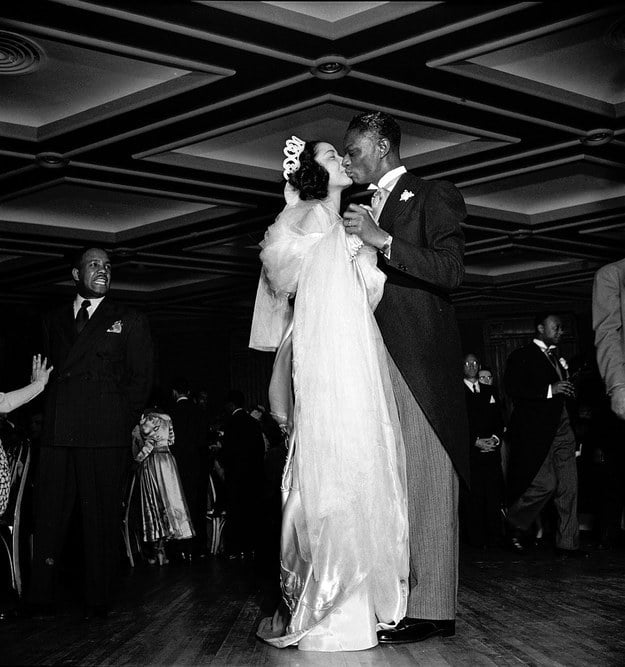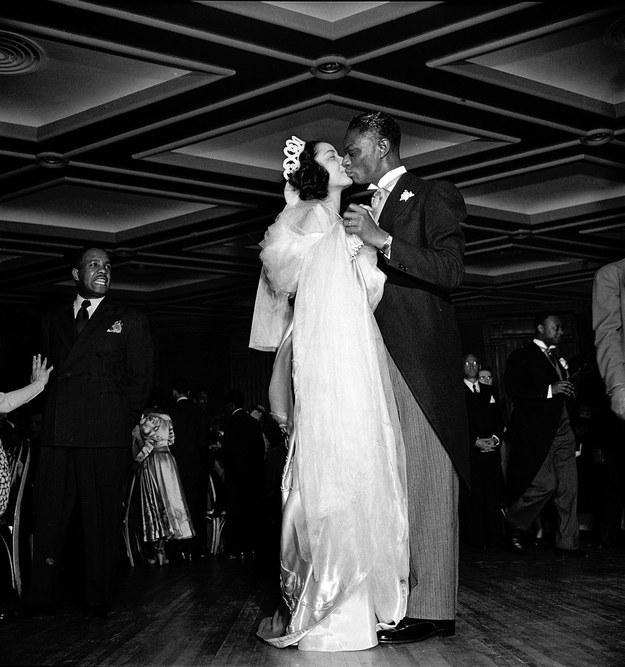 12. Wallis Simpson and Edward, Prince of Wales, 1937
Edward abdicated the British throne to marry Wallis Simpson in a royal scandal. For their wedding in France, Simpson wore a "Wallis blue" Mainbocher wedding dress. It's pretty stunning, no?