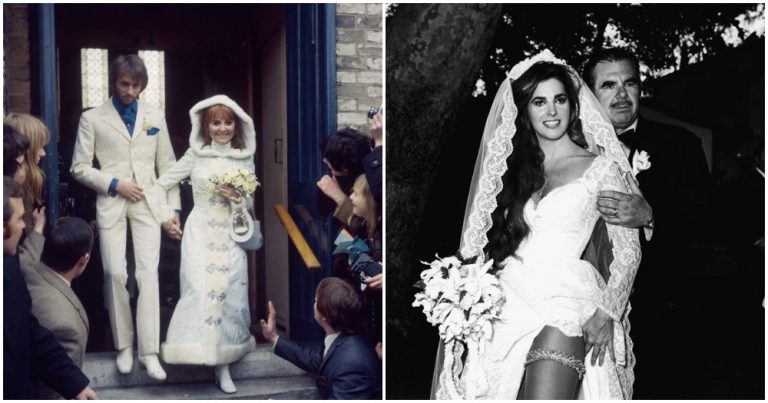 Because your wedding gown inspiration is in the stars.
1. Lulu and Maurice Gibb, 1969
Singers Lulu and Maurice Gibb of the Bee Gees were basically '70s pop music royalty, which is why their bizarre wedding outfits make total sense.
2. Audrey Hepburn and Andrea Dotti, 1969
Hepburn married Dotti, an Italian psychologist, in this gorgeous empire waist getup. The marriage lasted 13 years and the couple had one child together and Audrey Hepburn is totally perfect.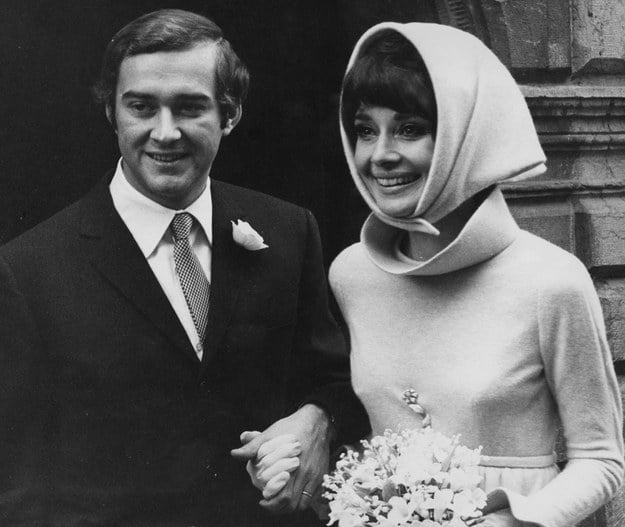 3. Liza Minnelli and Peter Allen, 1967
Liza was just 21 when she married her mother Judy Garland's protegé, Peter Allen. The marriage lasted seven years, though Minnelli told The Advocate, "I married Peter and he didn't tell me he was gay. Everyone knew but me. And I found out… well, let me put it this way: I'll never surprise anybody coming home as long as I live. I call first!"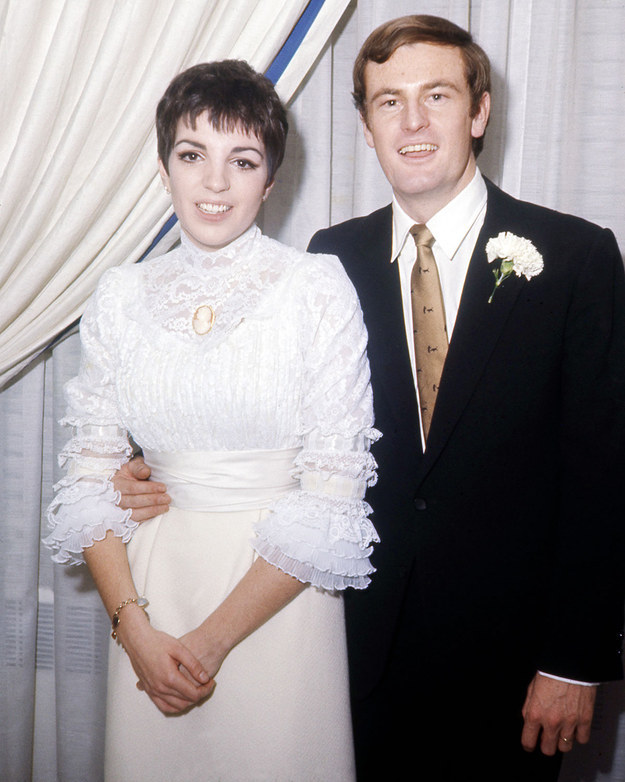 4. Jane Fonda and Roger Vadim, 1965
Director Roger Vadim and Fonda were apparently way into group sex and threesomes. Their marriage lasted eight years and the making of the movie Barbarella before she divorced him and married activist Tom Hayden.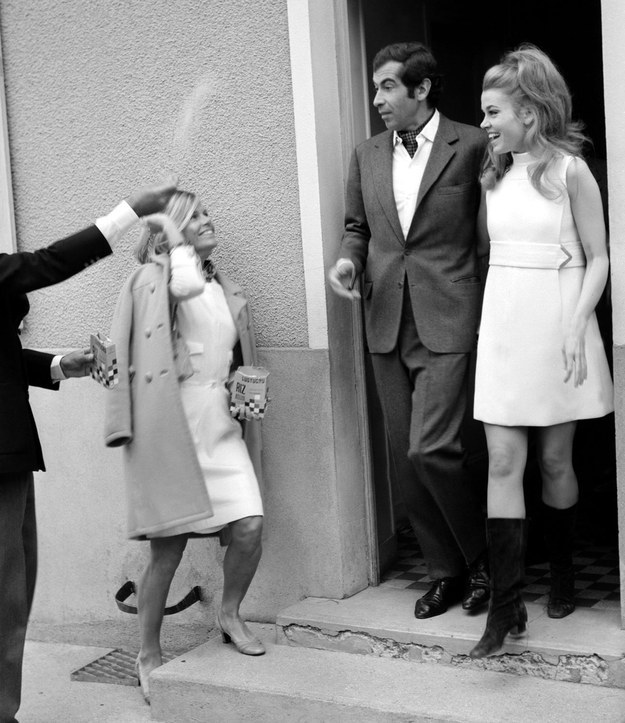 5. George Harrison and Patti Boyd, 1966
Beatle George Harrison and consummate muse Patti Boyd (the inspiration for the Beatles' "Something" and "I Need You," and Eric Clapton's "Layla") married in adorable matching suits.