When people travel, they love getting their pictures taken with monuments and historic statues. Those photos are proof that they went to visit whatever place they went to visit. Instead of doing the same old boring "pose next to the statue" thing that people have been doing for the last million years, some people decided to get a little creative.
Where most people saw a statue, they saw a hilarious opportunity.
1. Picking a Winner
We don't want any "bats in the cave," now do we?
2. She's MINE!
Nasty custody dispute. (They don't like to talk about it.)
3. Yoink!
I'll just be taking this….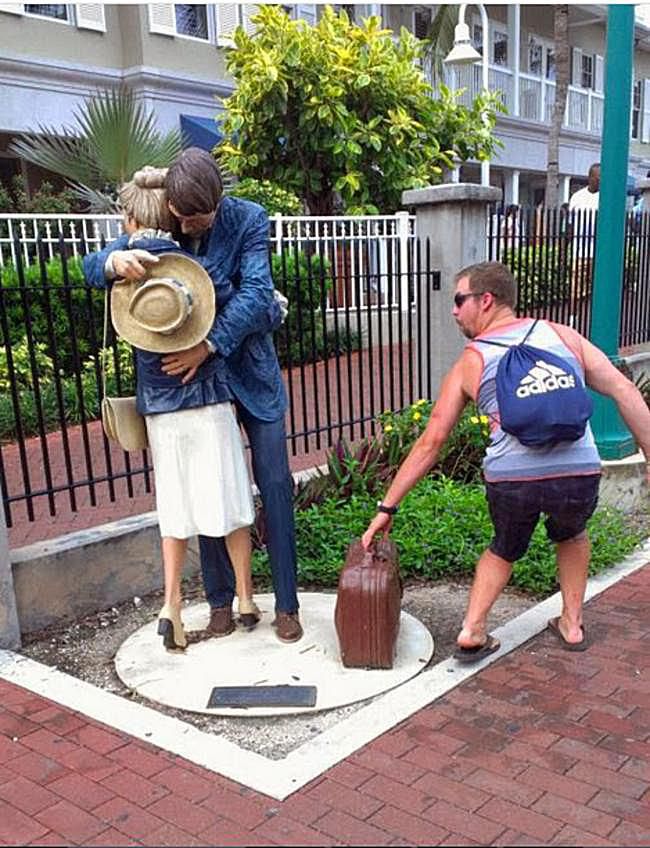 4. That's One Tough Cupid
Love hurts, and here is the proof.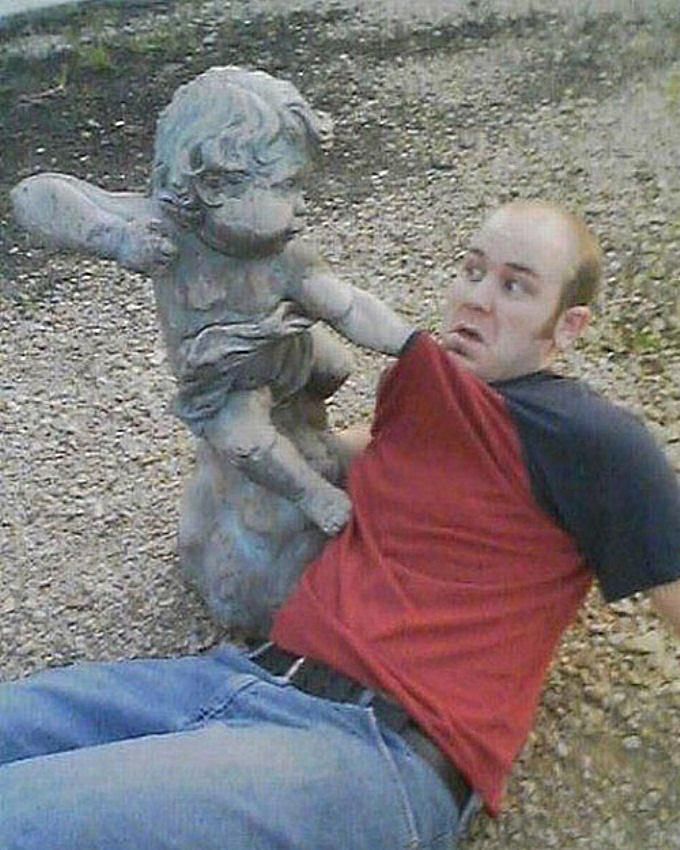 5. Reach for the… stars?
Oh my.  She's naughty.