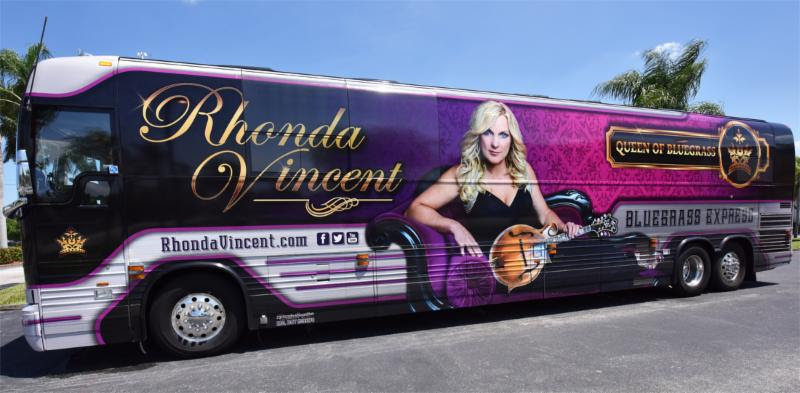 NASHVILLE, Tenn. – The International "Queen of Bluegrass" returns from a week of traveling abroad. Rhonda Vincent kept a jet-setting pace, flying from New York City to Dublin, Prague, and Zurich, before returning on Sunday.
The All American Bluegrass Girl, along with the Most Award Winning Band in Bluegrass Music History, "The Rage" performed amongst the breathtaking beauty of Prague, Czech Republic and Gstaad, Switzerland.
On Friday and Saturday, Rhonda Vincent set another historic landmark, is one of the few who has made triple performances at the most prestigious country music festival in Switzerland "Country Night Gstaad." The festival is an annual event, spanning over 20 years, and hosted by entrepreneur Marcel Bach in the beauty of the Swiss Alps. Rhonda first performed at the Country Night Gstaad in 1997 with a country music band; next in 2007 with The Rage; and her third appearance another 10 years later in 2017 along with country music newbie Mo Pitney and the multi-charting Mark Chesnutt. Rhonda Vincent & The Rage stole the night with their energetic performance. After an uproarious, demanding ovation, Rhonda returned to the stage with only her guitar to deliver what many felt was their favorite part of the night. She gave a solo performance of the title song, which she wrote from the #1 CD with Daryle Singletary, "American Grandstand." In addition to their nightly performances, Rhonda & The Rage did a special meet and greet with fans who traveled from all parts of Europe, which included Slovakia, Italy, France, and Spain. On Saturday afternoon, they even hosted a special impromptu jam session at their sponsor booth D'Addario.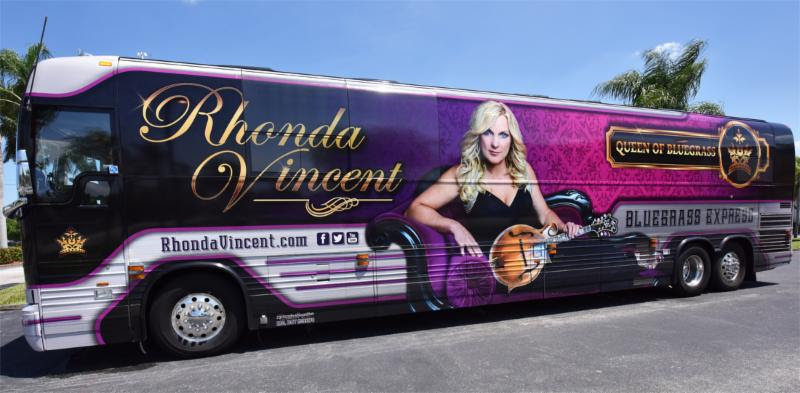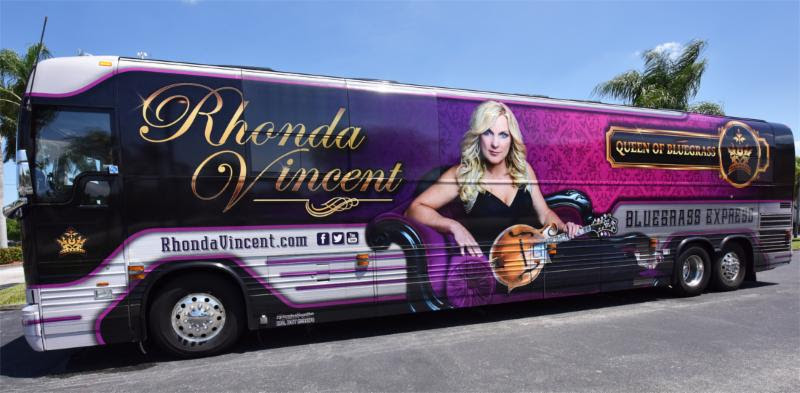 "We love getting involved in every aspect of a festival," Rhonda explains. "It's more than just coming to a concert. We love getting to visit with our friends, and meeting new friends. With Facebook, Twitter, Instagram, and Snapchat, we can stay in touch well beyond the show. It's important that I can shake each person's hand, and look them in the eye to really make a connection you cannot make from the stage. They are lifelong friendships. We bring our heart and soul to every venue, and this is displayed in the amazing love we are shown in return."