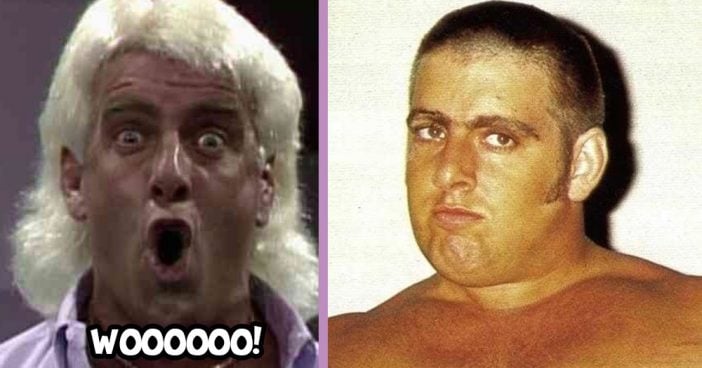 WWF in the 80s was all about showmanship and muscles and Nature Boy was no exception. The only wrestler that you may have idolized more than him was Hulk Hogan! Even so, he had his own character and triumphs that cannot be ignored. Now, it's been over 40 years since the height of his career and Ric Flair (a.k.a. Nature Boy) continues to entertain his fans around the world. However, many people are still unaware of these interesting facts about him that will absolutely surprise you.  With that said, let's take a closer look at one of our favorite wrestlers of all time!
1

.

 Ric Flair Day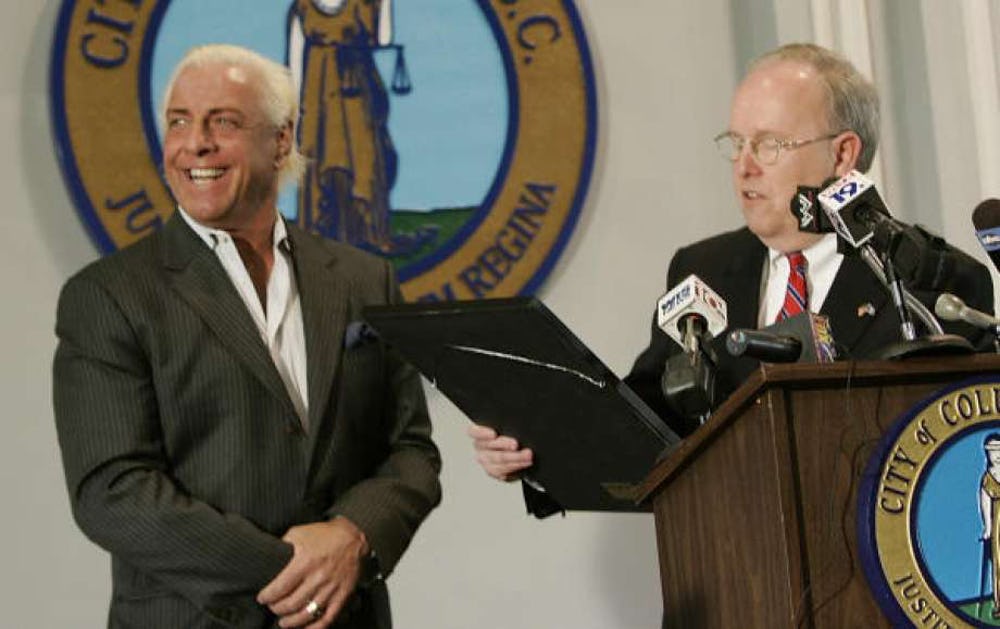 As with most celebrities who have made a profound impact in pop culture entertainment, Ric Flair has been given his own state-wide day of celebration. However, depending on who you ask and which state that person hails from, you're likely to get a different answer as far as the actual date. In 1998, October 19th was declared as Ric Flair Day in Minneapolis, Minnesota. Ten years later, Columbia, South Carolina commemorated March 24th as Ric Flair Day and even gave Flair a key to the city. A few months later on November 15th, it was Ric Flair Day in Norfolk, Virginia. Then, in 2009, April 18th was officially declared as Ric Flair Day for the city of Charleston in West Virginia. That same day, Flair was given a key to their city by the mayor. No matter which city or state that Ric Flair Day is celebrated, Flair's status as a legend is undeniable and well celebrated by the city's people.
2. He's Been Married 4 Times…5th Coming Soon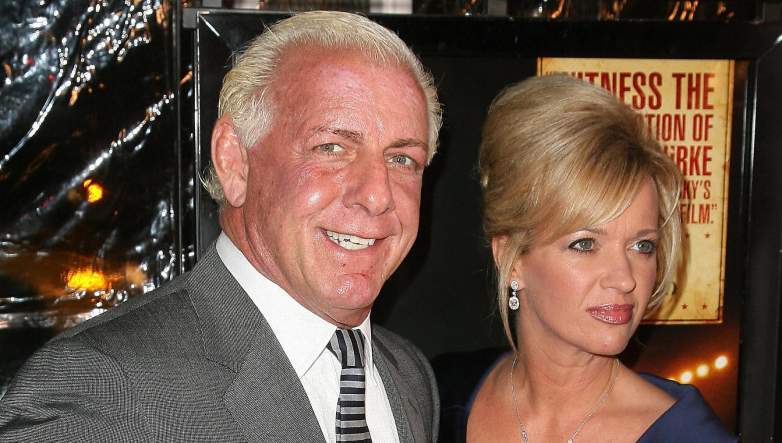 There is a reason why one of Ric Flair's nicknames happens to be The Alimony Pony. He's almost had half as many marriages and divorces as he's had World Title reigns. He was first married to Leslie Goodman in 1974 and had two children with her (Megan and David) before divorcing her 9 years later in 1983. The same year he got divorced, he married Elizabeth Harrell with whom he had another two children (Ashley, better known as Charlotte, in WWE and the now late Reid) before divorcing in 2006 after 23 years together. Once again, Ric Flair remarried the same year as his divorce with his union with Tiffany VanDemark. They filed for divorce a couple years later in 2008. In 2009, he married his fourth wife, Jacqueline "Jackie" Beems, and the two divorced in 2012. As of July 2016, he's been engaged to Wendy Barlow (who played Fifi for a short-lived WCW interview segment, A Flair for the Gold, in 1993), with a marriage ceremony to be announced. We can only hope that Flair's next marriage is a long one.
3. He Wasn't The Original Nature Boy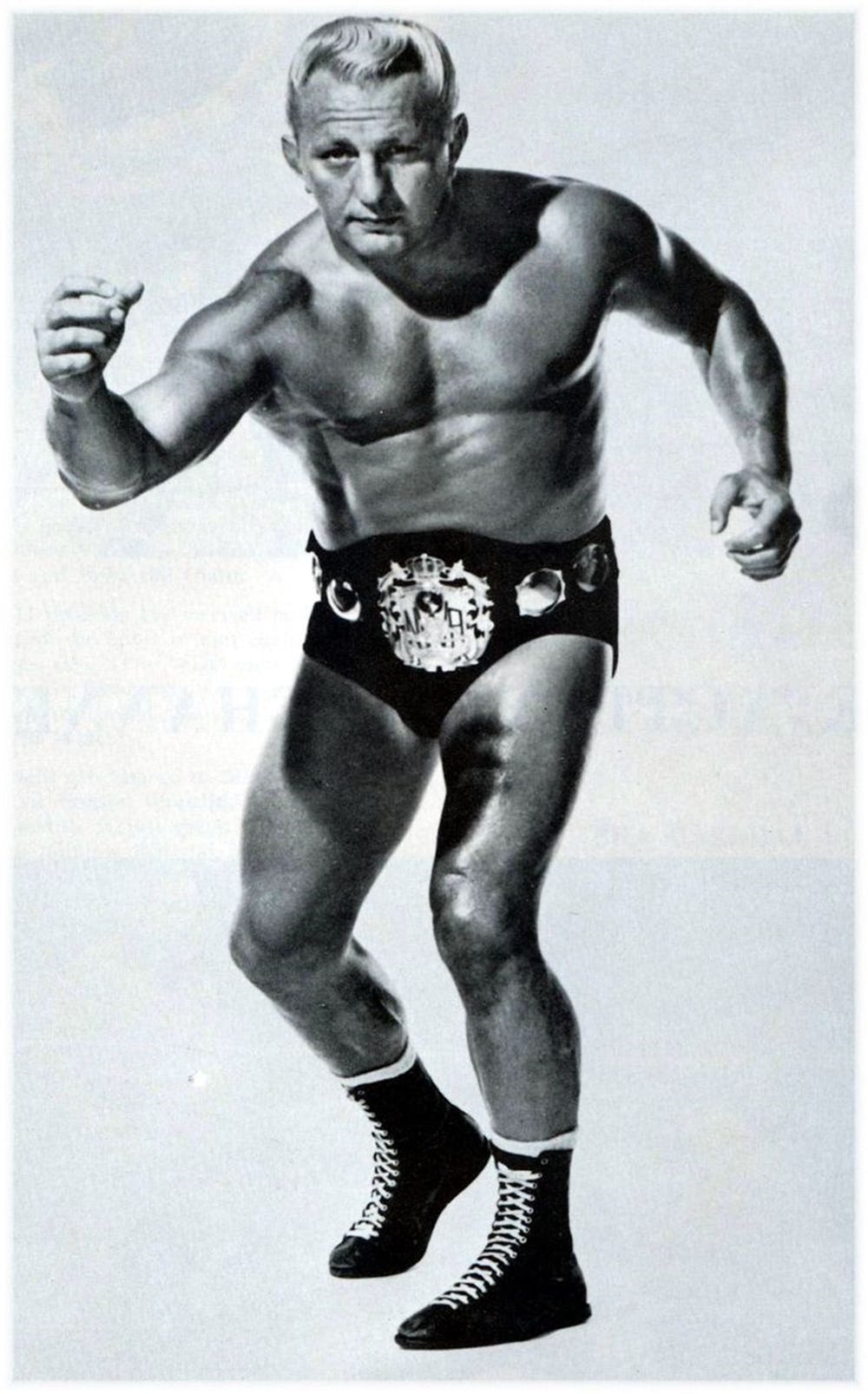 A superstar like Ric Flair only comes around once in a lifetime. The Man truly has a one of a kind persona. Everything about him is truly unique, except his nickname of Nature Boy. While in the process of making a new character transition following his plane crash, Flair was told backstage that his style reminded them of The Nature Boy Buddy Rogers. In the wrestling world, it's common for a wrestler to adopt a classic gimmick from another wrestler and twist it to make it their own. Much like how Hulk Hogan got his schtick from Superstar Billy Graham. Taking the advice from Mid-Atlantic Wrestling booker, George Scott, Flair would add much of Rogers' moveset to his own arsenal. This would include Rogers' signature strut and his finishing Figure-Four Leg Lock. Flair's transformation was complete after a 1978 feud with the original Nature Boy saw Rogers put over Flair. From then on, Flair was the true and definitive Nature Boy.