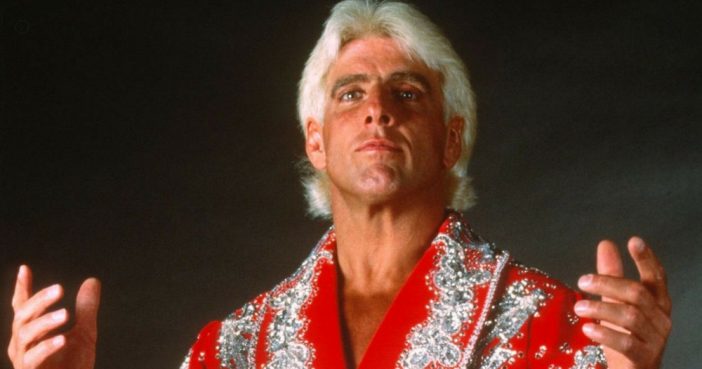 Two-time WWE Hall of Famer Ric Flair has been placed in a medically induced coma while he awaits surgery, a WWE representative confirmed to ESPN.com on Monday afternoon.
Pro wrestling icon Ric Flair has been hospitalized and he needs your prayers. #TMZ pic.twitter.com/ij6Blqi61H

— TMZ (@TMZ) August 14, 2017
Flair was hospitalized and admitted to an intensive care unit over the weekend. After initially downplaying the seriousness of the issue, a representative for Flair has made a plea for public support.
Melinda Morris Zanoni, the CEO of Legacy Talent and Entertainment, tweeted out the latest on Flair's situation late Sunday night.
Are u a Fan/Friend of Ric Flair?If so, we need prayers & positive energy 4 our Living Legend as he is dealing w/some tough medical issues🙏🏻

— MelindaMorrisZanoni (@LegacyTalentCEO) August 14, 2017
As first reported by Pro Wrestling Sheet, Flair was hospitalized on Saturday morning for heart-related issues, with Zanoni initially reporting the situation involved "routine monitoring." PW Insider's Mike Johnson reported that Flair is hospitalized near his home in Atlanta.
Flair, 68, has spent the past five decades in the world of professional wrestling with a reputation as one of the most charismatic personalities in the history of that business. His popularity and personality have transcended into the world of professional sports on many occasions, with athletes recreating some of his most famous wrestling promos and Flair himself often called on to serve as a motivational speaker.
Update:
1:47 PM PT — Flair is out of surgery and resting, a rep for WWE tells TMZ Sports.
Unclear how the surgery went but we're told Ric's family is by his side and they're waiting to meet with doctors.
Story Developing….
(SOURCE: ESPN and TMZ Sports)
411MEDIA UPDATES ON NEXT PAGE…